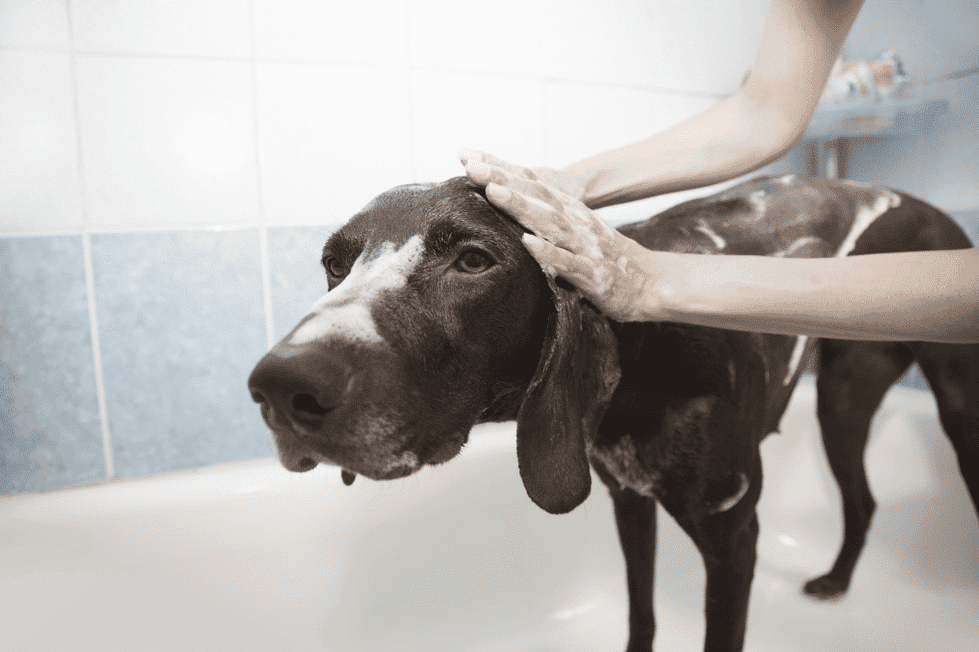 For most pet owners, grooming isn't necessarily their favorite part of dog ownership. Most dogs understandably don't love the process of being bathed, brushed, clipped and groomed and would rather spend their time doing, well, anything else!
However, regular grooming is important for dogs of all different sizes and breeds. Proper grooming can help pet maintain a healthy, shiny coat and prevent tangles in knots in longer-haired breeds. It also gives you the opportunity to check for fleas and parasites to get ahead of infestations or potential skin issues. Regular grooming will improve overall hygiene as well so dogs can stay happy and healthy.
We know that grooming time can be stressful for both pets and their owners, but this doesn't mean that you should avoid grooming all together. In fact, there are a few easy summer dog grooming tips you can keep in mind that will help you with the process and help make grooming more enjoyable for the whole family.
Regular Brushing is Key
One of the easiest and most important ways you can maintain your dog's coat is through regular brushing. Brushing is the cornerstone of proper grooming and not only helps keep their coat clean and healthy but helps with shedding as well.
Make sure that you are using a stiff-bristled brush meant for grooming dogs and designed to get to your pet's undercoat.
The frequency of your brushing per week depends on the type of coat your dog has, as well as its length and texture. For example, breeds like collies and golden retrievers need regular brushing a few times per week, where a shorthaired dog like a terrier may only need to be brushed twice a month.
For short haired dogs, brushing is a great way to remove dirt, dander and loose hair from your dog's coat and will extend the time between baths. Dirt and dander, when left unattended, can lead to other issues even in short-haired dogs.
Brushing is important because badly matted hair can cause pain, specifically in longhaired dogs. When dogs have matted hair, they may bite or lick at the matted hair where it's irritated which can ultimately lead to skin infections. If foreign objects get into these areas, they can burrow into the skin and cause abscesses. Regular brushing can prevent this matting.
2. Carefully Trim Your Dog's Hair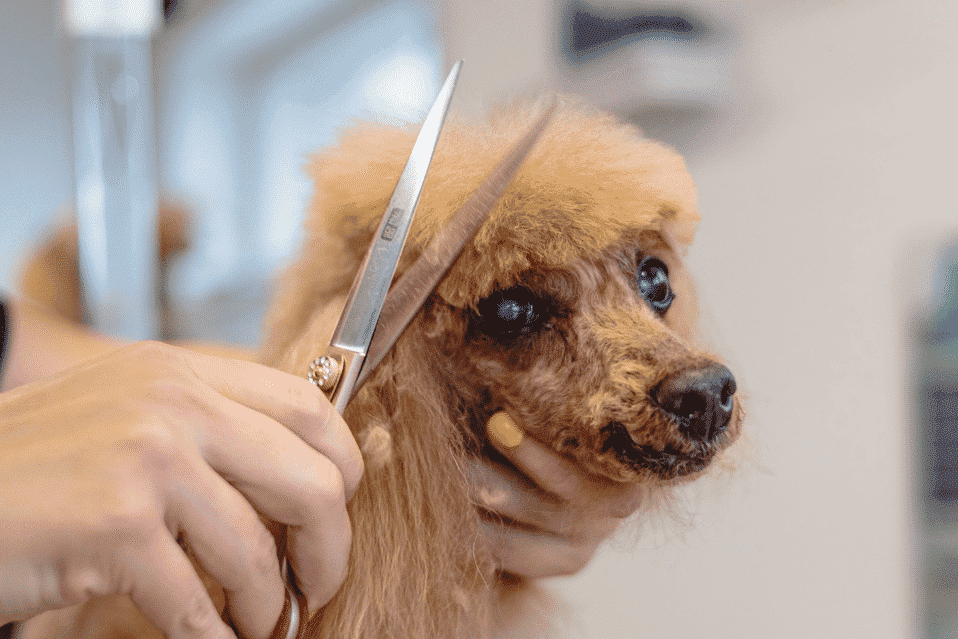 Regular trimming is another easy way to keep your dog well groomed. In between professional grooming appointments, trim overgrown hair around your dog's eyes or paws or areas where their hair gets overgrown. This will not only help keep your dog looking their best but keep them clean and healthy as well.
We recommend getting a pair of professional-grade electric trimmers when doing any significant trimming of your dog's hair.  Scissors will work for trimming around the eyes. Trimming the hair inside the ears can also prevent ear infections and help encourage proper air movement inside your dog's ears.
When it comes to doing any type of trimming of your dog's hair, make sure that they are comfortable and relaxed. Don't rush or overwhelm your dog, especially when using electric clippers. When you're done—make sure that you reward your dog's calm behavior with a treat or other reward to keep the experience as positive as possible.
3. Perform a Skin Check On Your Dog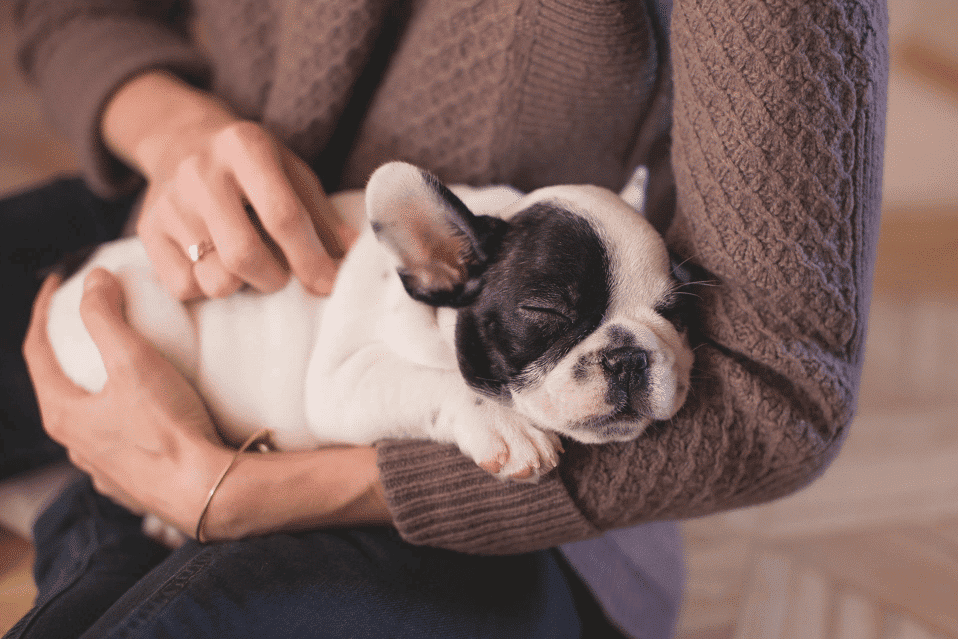 Another pet grooming tip is to check for allergic reactions and skin conditions. which are very common in dogs and can cause serious discomfort in your canine companion. Many dogs will develop rashes, skin allergies and deal with parasites like mites and fleas. This can make your dog extremely uncomfortable and cause your dog to scratch, chew or lick their skin, making the irritation even worse.
Grooming time should be an opportunity to check your dog's skin and make sure you aren't seeing any of these issues. Run your fingers through their coat, feeling for lumps and bumps. This is also a time to look for small growths on your dog's skin.
Part the coat in different areas to examine the skin more closely for redness sores, rashes or bald spots. This is a time to also look for sores, rashes, bald spots, parasites, or redness. If your dog happens to have fleas, which can be common in pets who spend a great deal of time outdoors—you may notice them jumping off the skin when you perform this type of inspection.
4. Set Yourself Up For Success
The most important thing to remember with summer dog grooming is that consistency is key. Small, regular grooming sessions are much easier to handle than long, arduous grooming appointments. And part of making that possible is setting yourself up for success.
This is why here are Horizon Structures, we offer a number of kennel upgrades designed specifically with grooming in mind. We want to help make regular grooming easy for pet owners, especially those with multiple dogs to care for.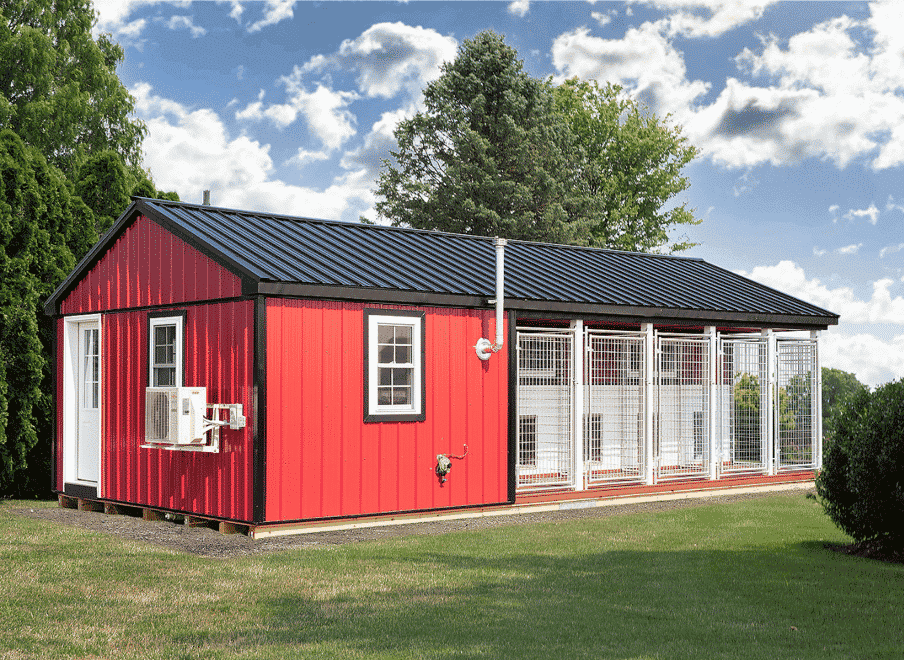 Some of our potential grooming upgrades include options to add hoses, sinks or shower stations inside your kennel along with proper drainage so that you can perform baths right on site inside your kennel. We also have kennels with storage solutions so you can store all of your pet grooming supplies, towels, shampoos and accessories.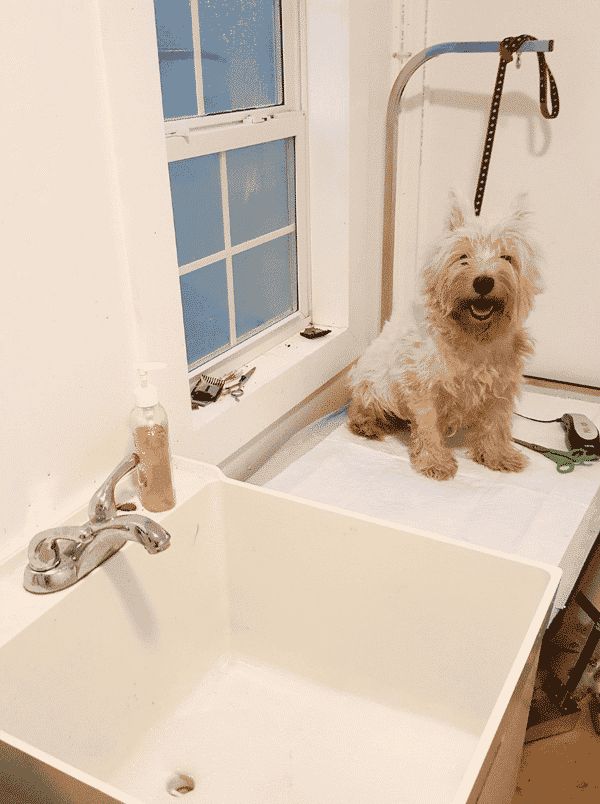 At Horizon Structures, our goal is always to create premium, quality kennels that will work for you and your canine companions. This not only means making durable kennels that will provide your dog with a safe place to call "home" but kennels that will work for pet owners too.
We are always happy to walk you through all of the potential upgrades we offer, so that we can help you create a kennel with water access, electrical outlets, storage, separate grooming rooms, or anything else you may need in order to make regular grooming a part of your current care routine.