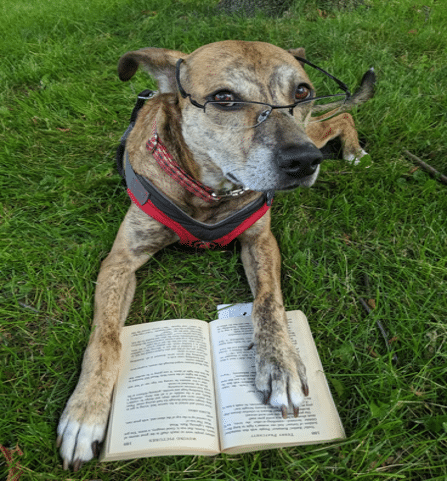 Credit: Unsplash
It can feel tricky when you're deciding the rules for your boarding facility. You want to find a balance between ensuring your business is protected while not scaring off new customers due to unreasonable or too-strict requirements. We've pulled together four essential policies your commercial boarding kennel should have, plus a few ideas for what to include.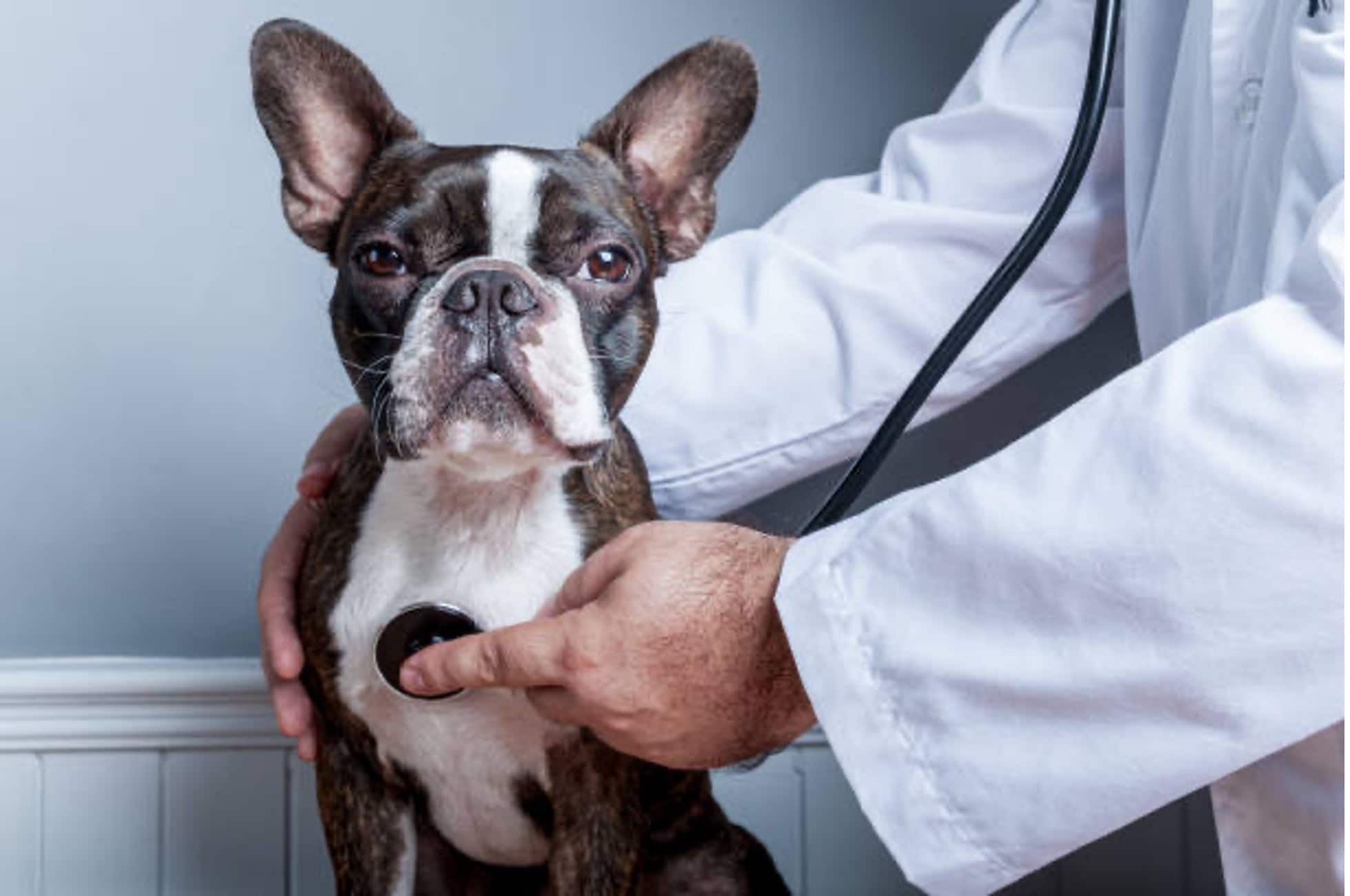 Vaccinations and Vet Info with Emergency Waiver
Your terms and conditions for kennel boarding should first include the baseline requirements every new dog must have before they can stay with you. While there may be wiggle room with the rest of your policies, this one should be non-negotiable.
Having vaccination records for your boarding clients ensures you can keep nasty things like kennel cough or other diseases out of your kennels. Here are a few vaccines that are both easy to get from the vet and effective for good dog kennel health and safety:
Rabies
Distemper
Bordatella (Kennel Cough)
It's also good to require flea and parasite preventative treatment for your boarding guests. If your customers don't have up-to-date treatments, you can offer flea collars at your facility for an extra charge, too!
Lastly, it's good to require information on the dogs' veterinarian if something should happen. It's also important to consider what you'll do if a dog has a medical emergency and your customer can't be reached. Many facilities will have an emergency waiver that authorizes veterinary treatment up to a certain dollar amount if the client cannot be contacted. Having this policy in place ensures you're not stuck with a difficult choice regarding the emergency care of a dog.
Last-Minute Scheduling and Cancellations
Things happen in life that cannot be helped, so offering last-minute scheduling or cancellation options for your clients is a good idea. By having these in place at the beginning of a boarding contract, you and your client will both be protected from misunderstandings.
Consider the cost of having staff on-call or at your kennel for sudden boarding requests and factor that into your last-minute scheduling price. You should also consider having a non-refundable deposit put in place that accounts for your costs incurred when there's a last-minute cancellation. Most kennels will have a window of around 48 – 72 hours that allows for a refund, minus the deposit, and anything canceled after that is typically paid in full.
What Is (and Isn't) Included During Boarding
What's included during a boarding stay varies from kennel to kennel, so it's best that you explicitly list what your clients should expect. Here are a few questions to answer in your policies:
When and how are the dogs fed during their stay?
How should customers prepare the food? Should it be in individual bags for twice-daily meals, or will you have a free-feed policy that requires a whole bag of food?
How are the days structured for your boarding guests? Will they have playtime with other dogs?
Are the play areas monitored by webcams? Will there be a way for your clients to watch their dogs while staying with you. If so, what are the privacy policies they'll need to follow? Boarding facilities with webcams will often have them password-protected and only available during certain hours of the day.
What happens if the dog becomes aggressive or hurts an employee or other dog?
Can dog owners leave toys or other trinkets from home? If so, what happens if they get lost during the stay?
What is the treat policy? Will you be giving out treats during the stay. If so, what kind? Dog owners will want to know this for dietary reasons.
Are there specific dietary requirements you need to know about before boarding? If so, how can your customer let you know? How long are these requirements kept on record?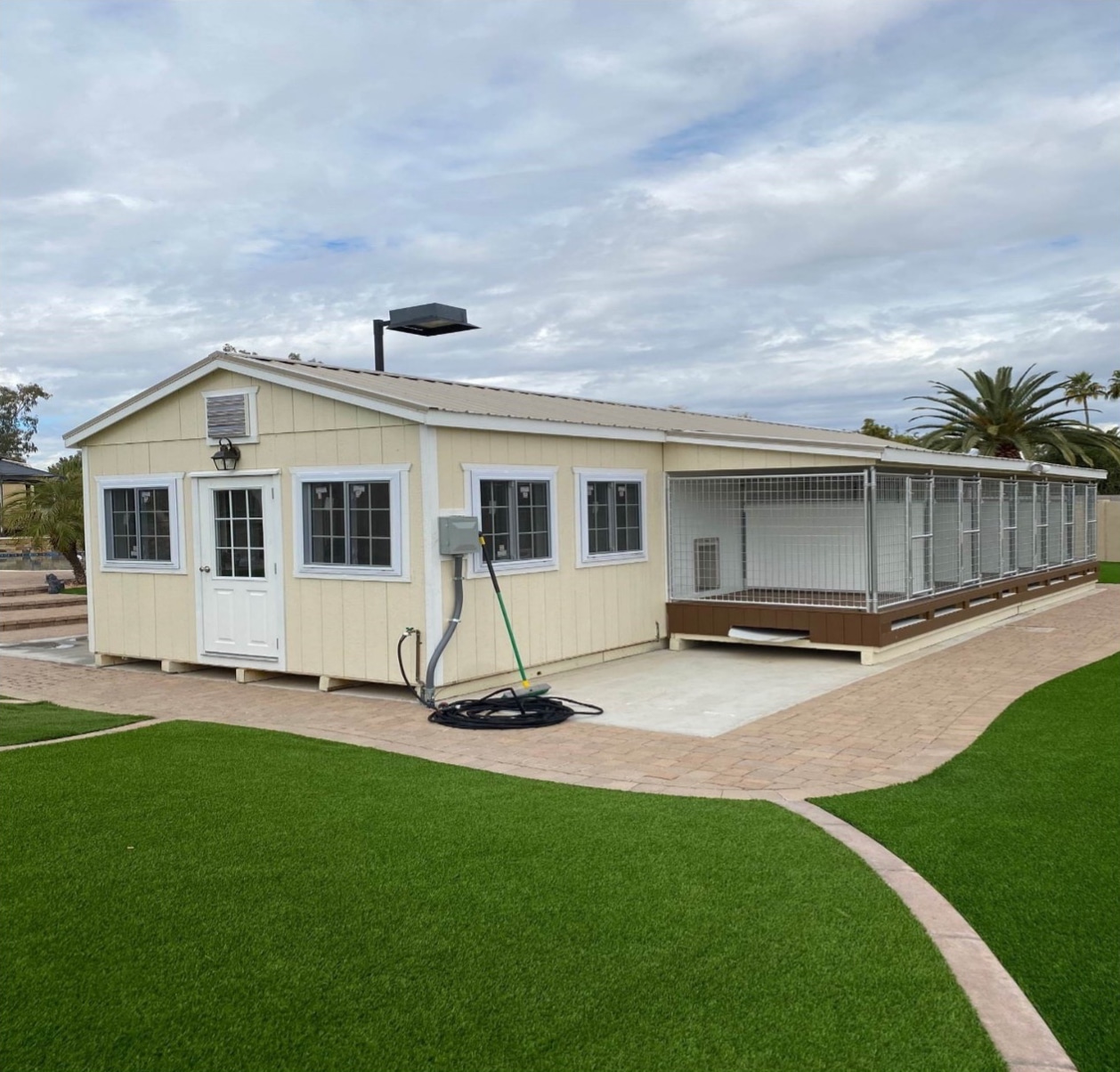 Safety Measures
Having safety measures listed in your policies will not only help dog owners feel more at ease but ensure your employees have a thought-out plan should something happen. A few ideas to consider:
What is the fire safety protocol? Does the local fire department know where the dogs are boarded? Are there sprinklers installed?
What are the operating hours? Are there ways someone can access the facility at night? How secure are the dogs?
What first-aid kits or training are on hand should something happen?
Where is the nearest vet, and what is your relationship with them?
Final Thoughts
Running a business that includes kennel facilities requires thinking through how you'll manage your boarding guests. By creating policies like the ones mentioned above, you'll protect your business should something happen and give your customers better peace of mind for how well your business is run.
Looking to expand or start your kennel business? Let Horizon Structures help!
Horizon Structures Commercial Dog Kennels
484-889-9447