The rise in popularity of rustic, casual barn weddings has expanded to include using a similar setting for all types of events.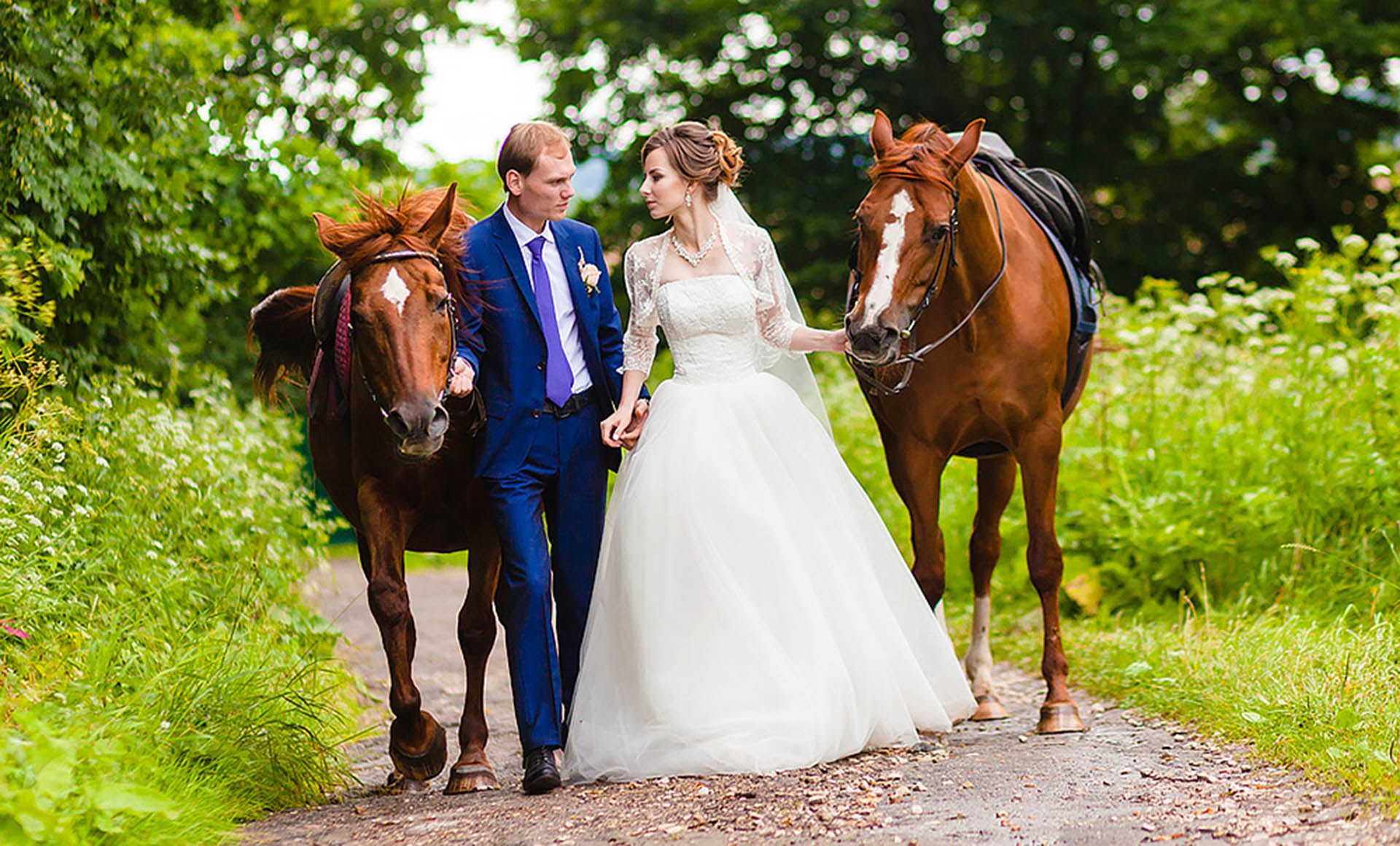 As a barn building company, we regularly get calls from creative entrepreneurs inspired to purchase one of our modular barns – sans the equine-related accoutrements such as stalls, chew guards, barred windows, etc. – to create a wedding venue, reception hall or other public gathering place.
The idea is to use our barn 'shell' as a blank canvas which can then be retrofitted and customized into a fully-functioning, revenue generating vehicle and capitalize on the current trend for casual rustic gathering places.
Folks call Horizon for a myriad of reasons which may include:
Discovering that renovating an existing barn is very expensive and involves jumping through a number of regulatory hoops to bring such a structure up to code.
Determining that 'stick building' a barn in the more traditional manner is going to exceed their available budget for the project in addition to being more time-consuming.
Deciding that the modular barn concept looks like the ideal way to creatively reduce costs and quickly create the desired setting with relative ease
Logically, the prefab, modular barn seems like an ideal way to beat cost and time constraints. A basic, relatively inexpensively prepared site… the delivery of several prebuilt sections assembled and ready to go in just a few days… followed by the installation of electric and plumbing… add a few aesthetics to put your personal stamp on an otherwise blank canvas and Voila! You're in business. Let the bookings begin!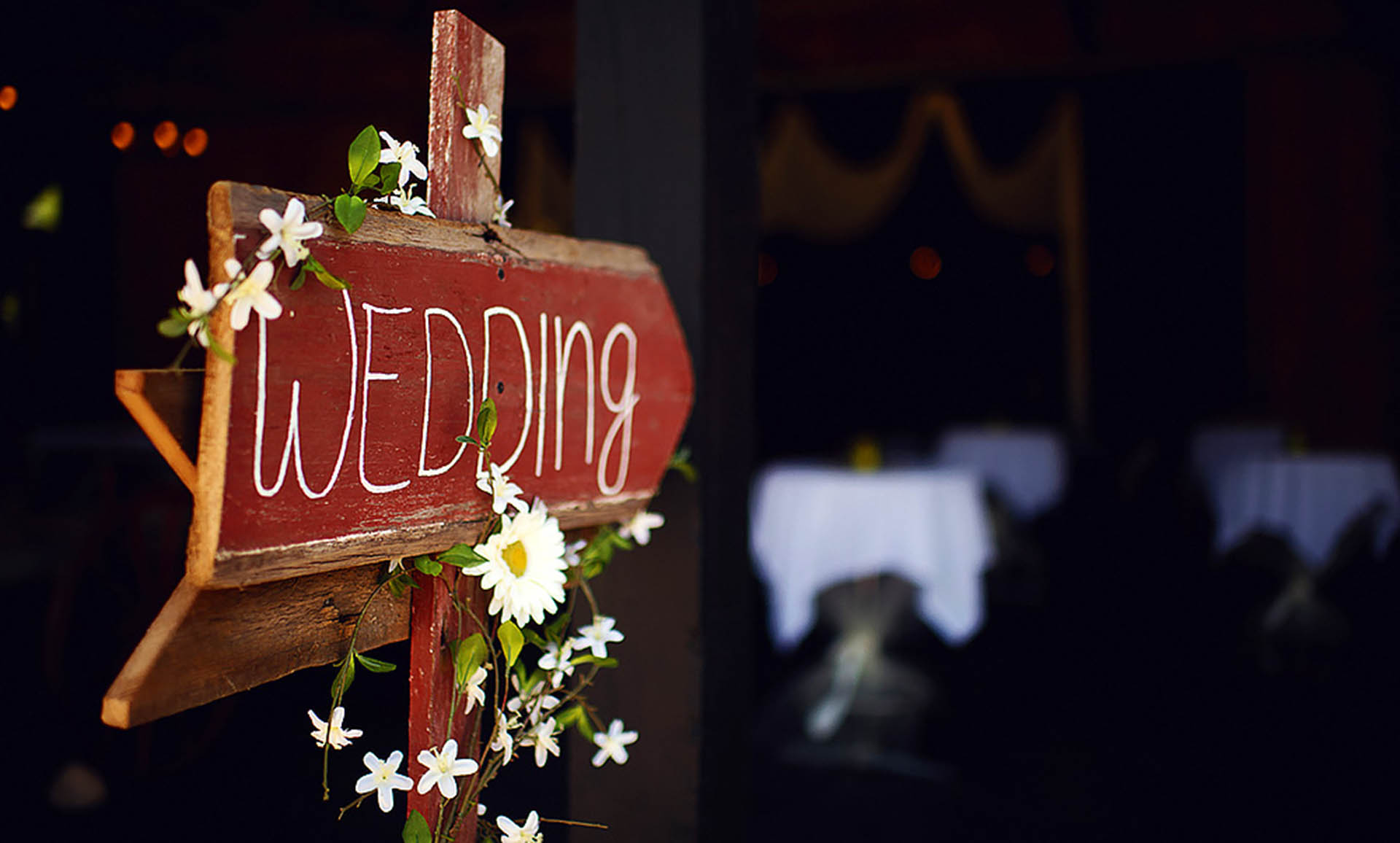 However, it's not that simple. While a barn can make the perfect atmospheric space for a rustic wedding or large celebratory event, the requirements by most event planners will be for a large open space where folks can easily intermingle with an opportunity for a dance floor to be added and large communal tables incorporated for dining.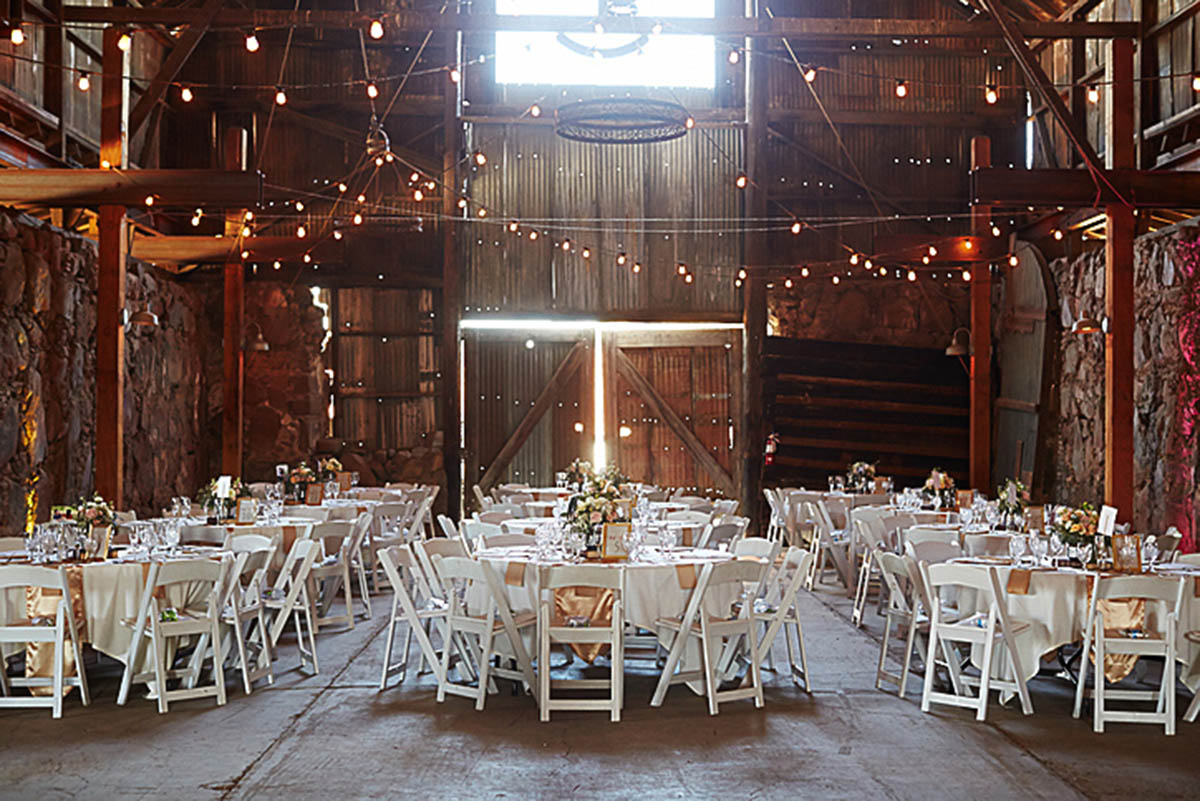 Cathedral ceilings can certainly enhance the experience for attendees adding their church-like beauty and also create an acoustic benefit that musicians will enjoy.
The modular barn, by its very nature, is subject to the limitations of where support for the roof will be designed and how the barn will ultimately be transported and assembled. Additionally modular barns are usually built with 10' high walls, which are not necessarily high enough for a good guest space. Let's take a look at how a modular barn differs from a pole built barn.
An open floor plan building, with no interior obstacles such as posts and beams, will obviously need a system for roof support. This means either a truss design must be utilized, or posts or poles be set into the ground to hold the ridge beam or board that will support the rafters and purlins.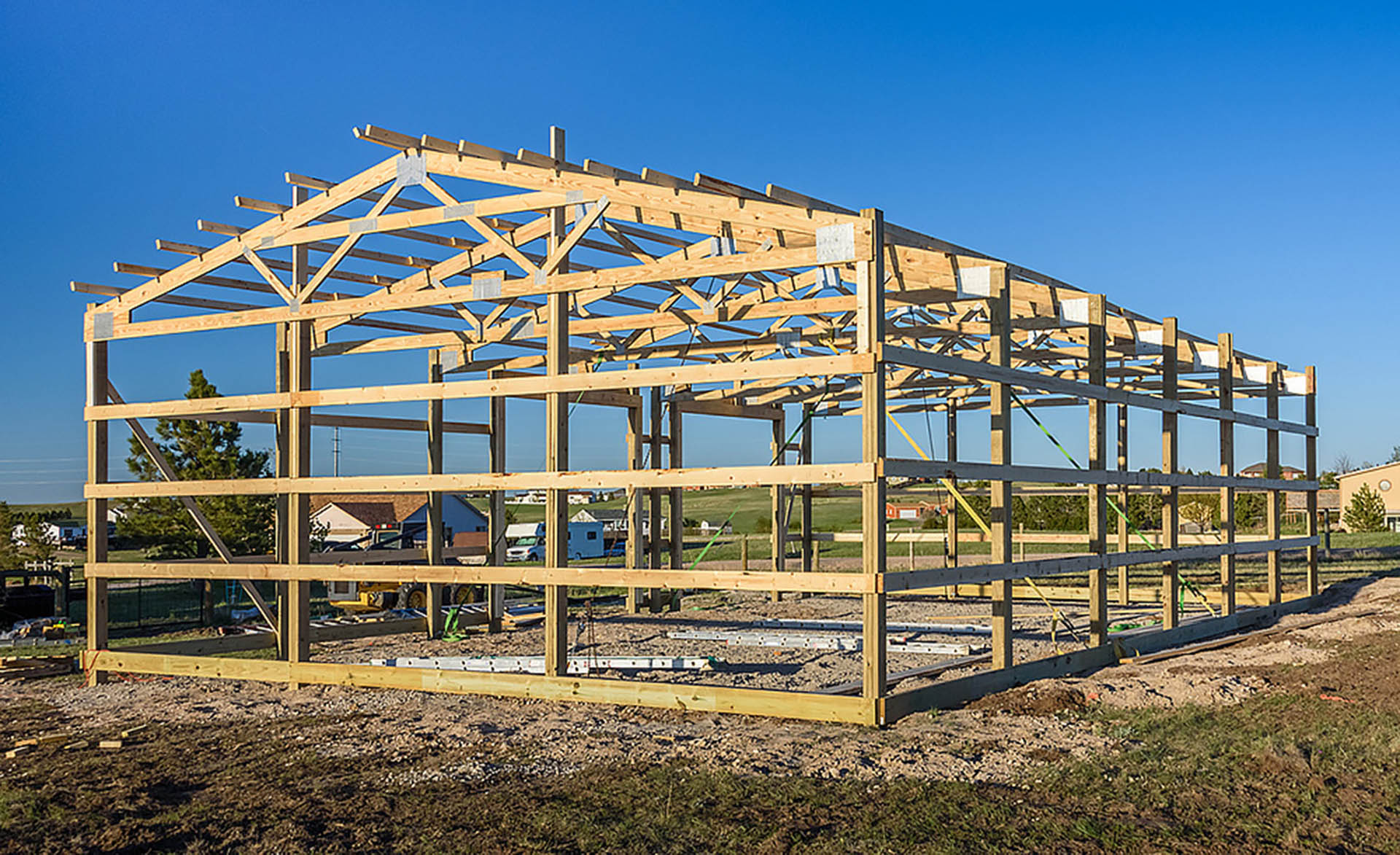 For a clear span truss design the top plate on each side of the walls must be attached to sturdy poles that are sunk into the ground or attached to a concrete base or wall that has been formed to the required depth to avoid frost heave for the region.
In modular barn building the roof support comes from the crossbeams and posts designed within the structure that are strategically set on concrete pillars or a concrete pad when assembled on site.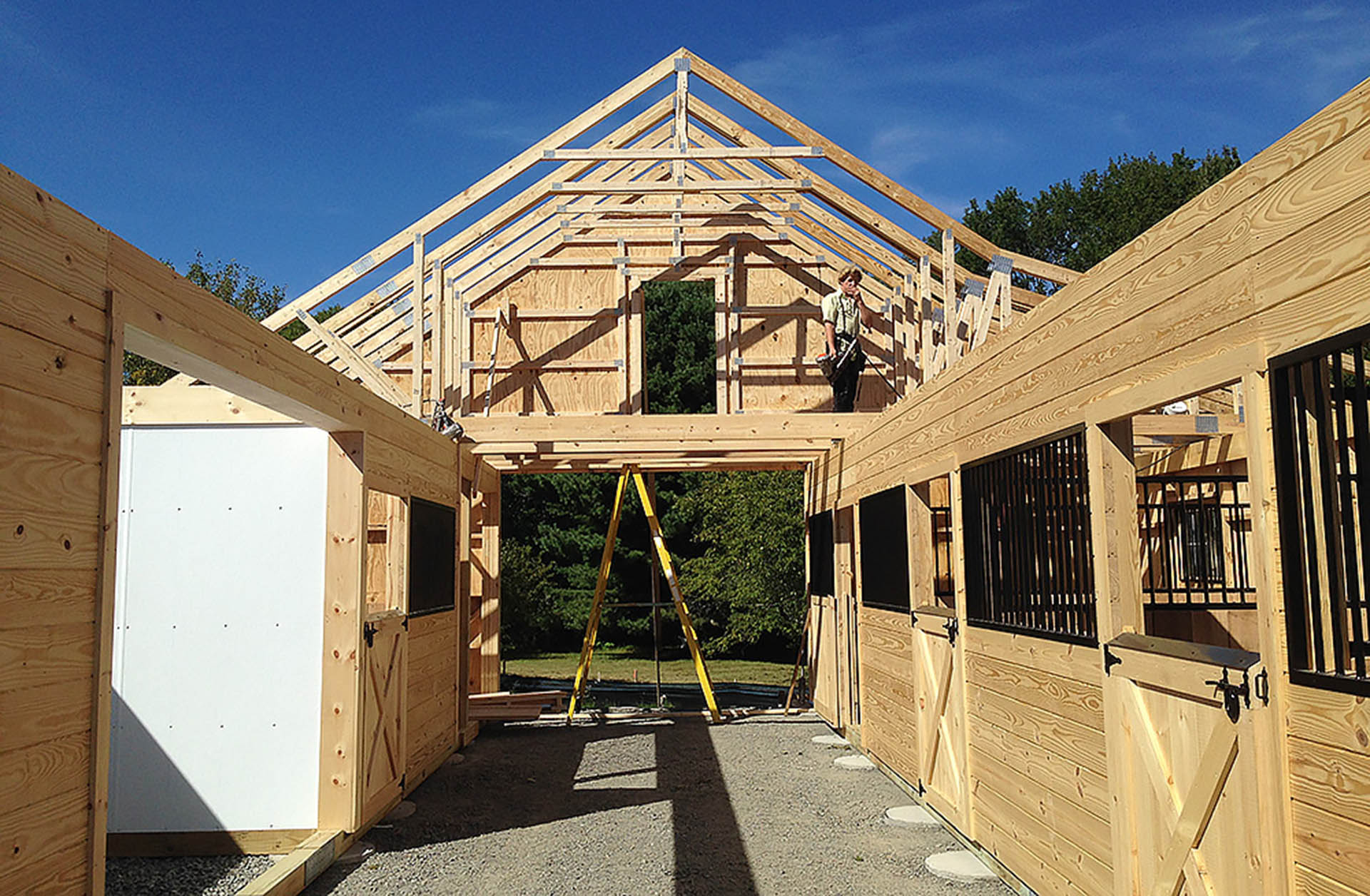 As the walls are generally only 10 ' high, the longitudinal walls can withstand the weight of the rafter system for the roof with cross beam support that runs from one side of the building to the other on the top plates of the walls every 10 to 12 '. These beams prevent the exterior longitudinal wall from bowing or bulging out over time.
Across longer spans there is added support provided by the posts that are incorporated into the design every 10 or 12 ' where stall walls with kickboards support their placement and lock the design together with the front of stall walls running perpendicular.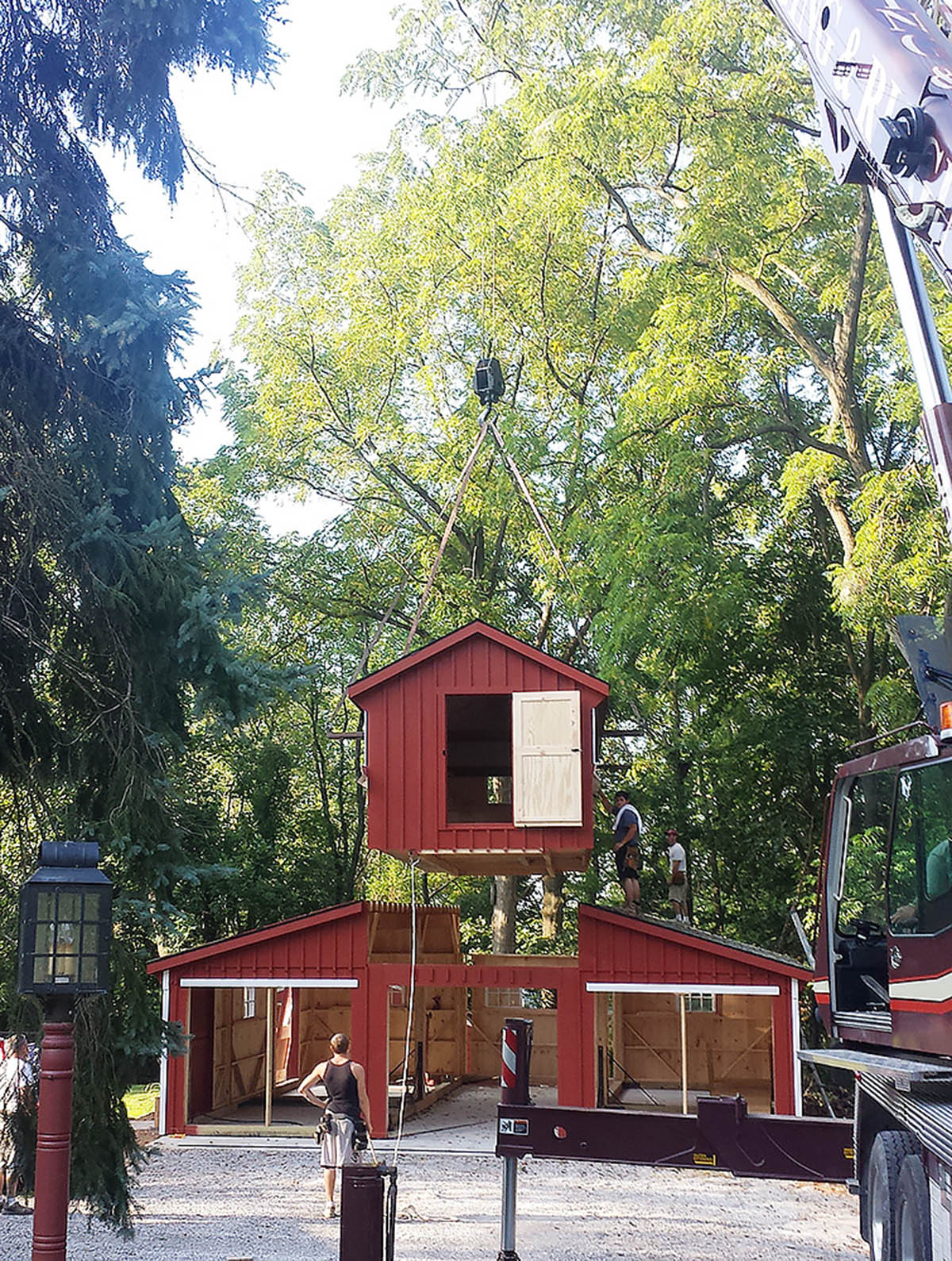 Larger horse barns, such as the monitor style or high profile barn are transported in sections that will fit on a truck and then be set in place by a crane and assembled on site. With or without loft space above, these buildings rely on interior bracing of stall walls and interior cross beams for support during transport. The beams that run perpendicular to each other throughout the structure provide a strong and sturdy build.
While temporary bracing is added to key areas of the structure for transport, a modular building designed as a shell would require significant bracing for transport. It would have to be constructed in large sections and assembled onsite, and wall heights would be limited by the scope of the factory space as well as what is allowed size wise to navigate the road system. Once the component parts become oversize, the transport costs necessarily rise significantly, making the modular build much more expensive than a pole barn site build.
A modular built center aisle barn with stalls to each side might make a conversion to rooms or spaces to set individual dining table with a buffet table running down the center aisle. Certainly event planners can enjoy a creative time with such a space, bedecking the beams and rafters with bows, ribbons and flowing fabrics to flutter in the breeze. But it is not truly practical.
At the end of the day, an ideal wedding or 'event' barn is simply not in the Horizon Structures product portfolio.