Blog By Emily Higgins
---
Even dogs who love the outdoors take paws at the fencing and barriers around the yard meant to keep them safe.  And let's face it, few pooches enjoy being in the doghouse when that house is too small or too cold.  Finding the perfect fit for your dog, that is both safe and sturdy, is especially important if your pup spends much of his time outdoors.
Size Matters
Dog kennels come in a variety of sizes to fit a variety of different dog breeds. Buying a dog kennel that is too small or too large can take a huge toll on his mood and physical limitations.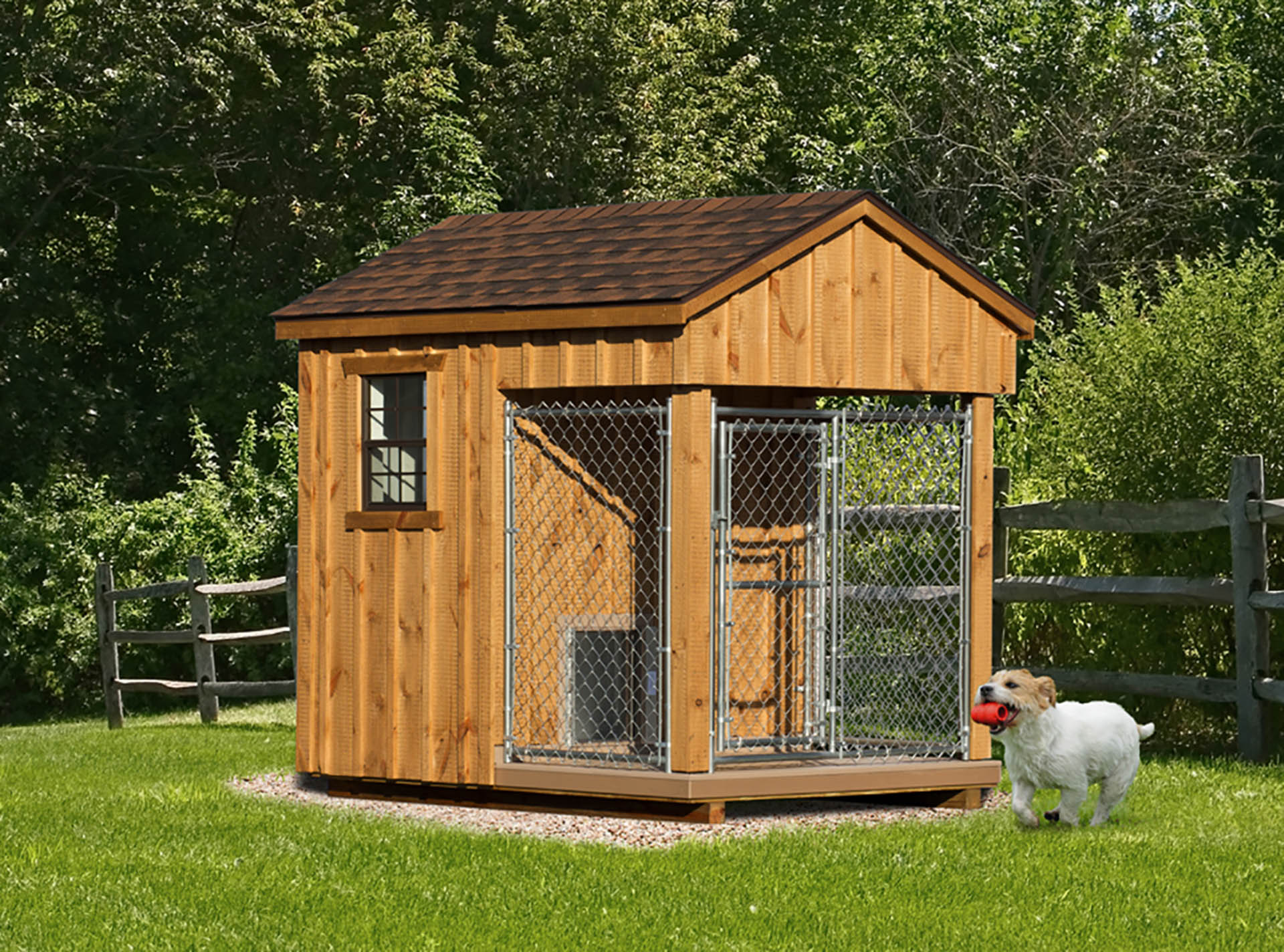 Small to medium sized dogs, which are normally under 40 pounds, should have an indoor space at least 2.5 feet long in order to provide a cozy spot for them. Having a kennel that is too large for a small breed dog can result in the dog becoming too cold in a larger space. Large to extra large breeds (40+ pounds) should have an indoor space of at least 3-4 feet long depending on the size of the dog. This will allow the dog to have a comfortable space as well as enough room to stand up and turn around in easily.  The more comfortable Fido is in his doghouse, the less likely he is to bark and irritate your neighbors.
Know Your Dog's Preferences
Many backyard dog house kennels are built to house more than one dog at a time. Knowing your dog's specific preferences when interacting with other dogs is important when choosing the right kennel for your backyard.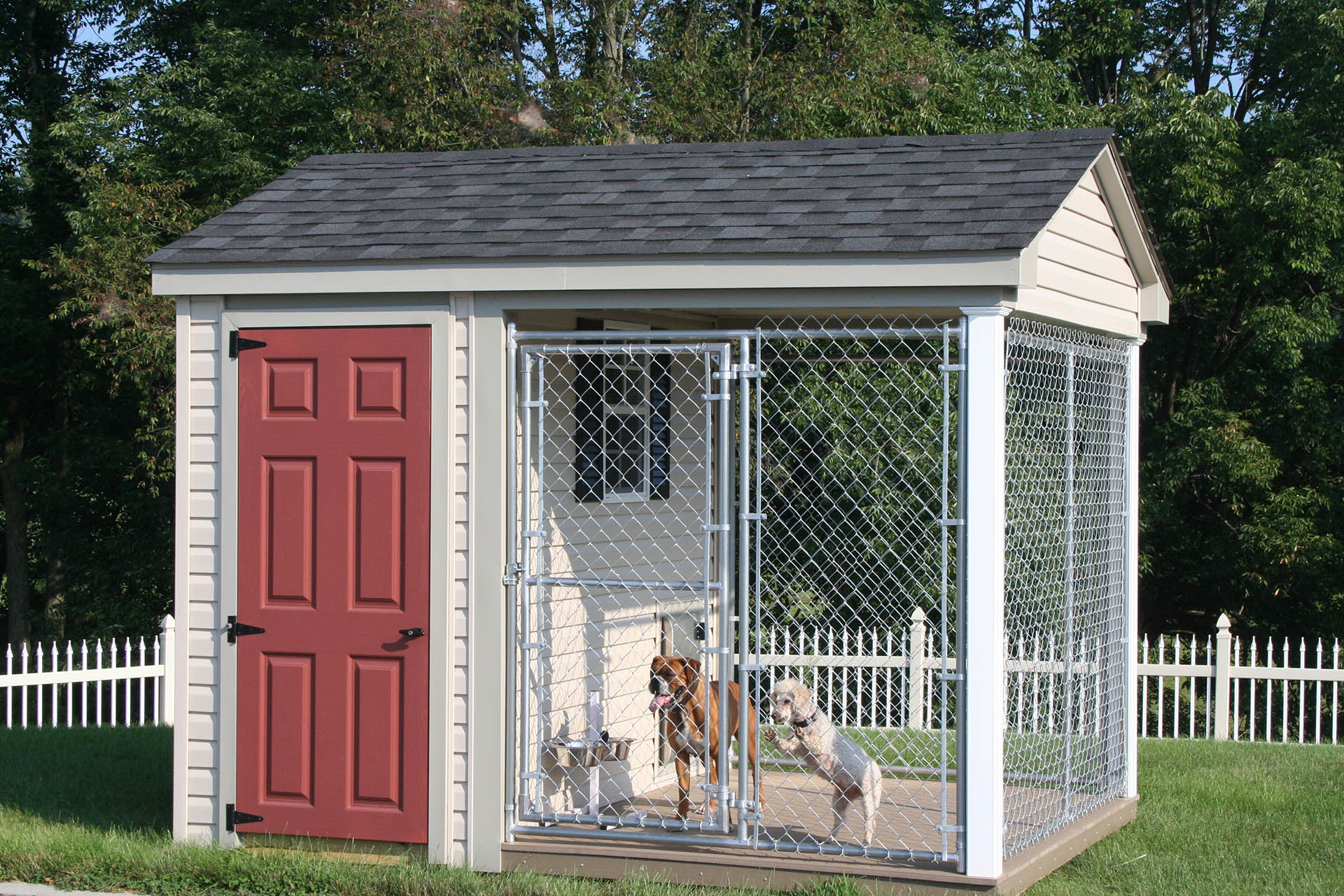 If your dog loves playing with other dogs choosing a traditional kennel, where the runs are side by side is a good option. However, there are some dogs that prefer to be alone and actually can develop anxiety when in too much contact with furry friends. Consider choosing a kennel that has dog runs on opposite sides of the house.
Match It Well
Dog kennels come in a wide range of sizes, styles, and finishes but the best one to choose for your home is one that easily matches your home's exterior and landscaping. Creating a safe outdoor spot for your canine is important but should also not be an eyesore. Make sure to choose an outdoor kennel that looks more like a small addition to your home rather than an ordinary dog kennel. Many options feature wood siding, trimmed windows, and a sturdy roof that will cover both the inside and outside areas for the dog.
Consider Backyard Needs
Many homeowners who invest in an outdoor kennel have other work that needs to be done on the property. Many kennel designs offer not only a safe and secure spot for your pooch but also storage options for yard tools and supplies. Those homeowners living on a farm may even use these special storage rooms for other things like hay, animal feed, and other farm supplies. Choosing a shed/kennel combo that fits your needs for all of your backyard usage is important in purchasing the right one for your home.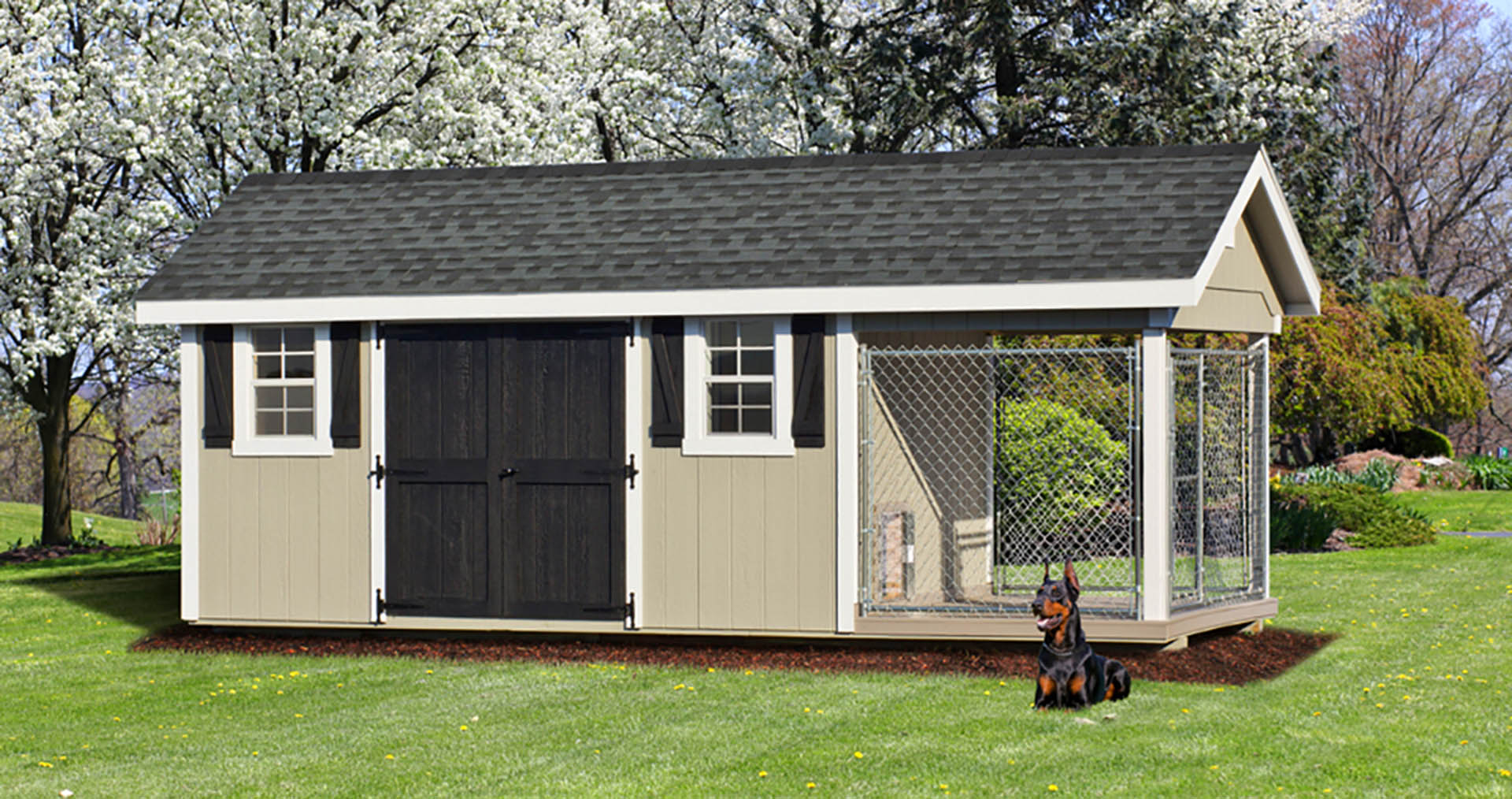 Any DIYers out there interested in building your own kennel?  Check out this blog about building a home for your pampered pet.
Of Note:  In our on-going efforts to support canine health and well-being, we'd like to share information – from the Rheumatoid Arthritis Support Network (RASN) – regarding arthritis in dogs.  What is it?  How can you identify it?  Risk factors and treatment. READ MORE HERE.
Emily Higgins is a writer and homeowner inspired by retro pinup–she is constantly working on revamping her fixer upper to have a more chic vintage style. When she's not working on remodeling, she can be found tending to her organic garden and cooking for family and friends.