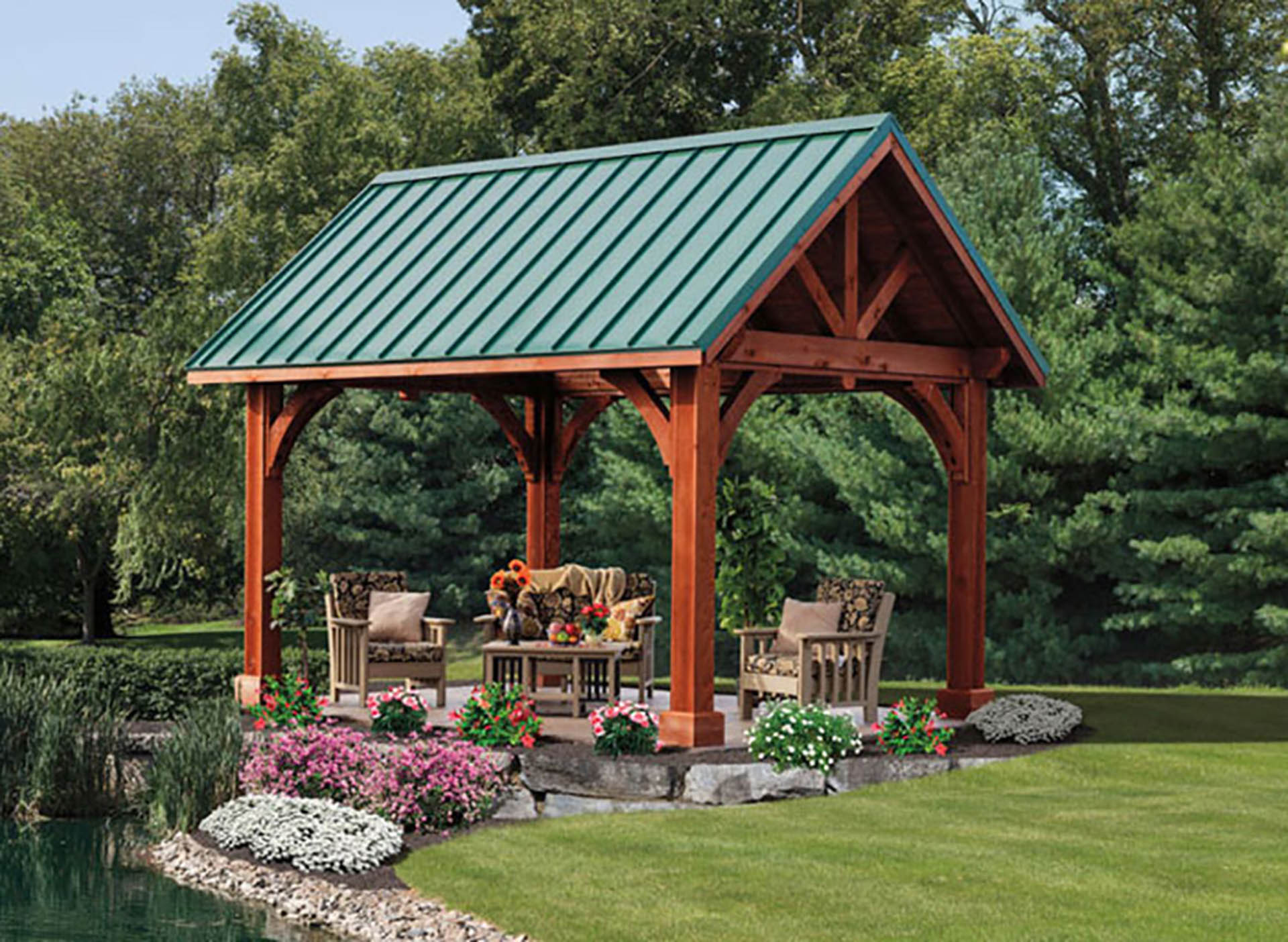 A macro shot of gorgeous pink and cream flowers, sparkling with dew droplets. A yawning pair of golden retriever puppies sprawled on the lap of a model, reclined on an equally stunning outdoor furniture set soaked in Caribbean afternoon sun.
Browsing Instagram can be a double-edged sword. By scrolling the endless rows of snapshots, witty captions, and hashtags, you can find amazing inspiration and motivation for your own life, especially concerning style and home décor.
Conversely, it can feel as though Instagram stars – even not-so-famous ones – live on a golden carpet soaring miles above Earth, with glory impossible to attain.
Well, creating your very own Instagram-worthy space is easier than you might think. If you're looking to upgrade your outdoor space, you might like to consider a patio. Try the following patio design tips to create an Instagram-worthy patio with these do-it-yourself patio structure and deck shade ideas. You'll soon DIY your way to your next hit post.
Add a touch of shade
Do you plan to spend hours barbecuing, hosting pool parties, and relaxing on your patio at home over the summer? Of course – so you'll need to consider shade. Depending on your preferences and style, there are a multitude of ways to add shade to your patio.
Pergolas are open structures that offer easy shade. They're not fully covered, so they're ideal in more mild climates. A pergola can be home to flowers or plants, too. Try woody vines for a curated yet wild look.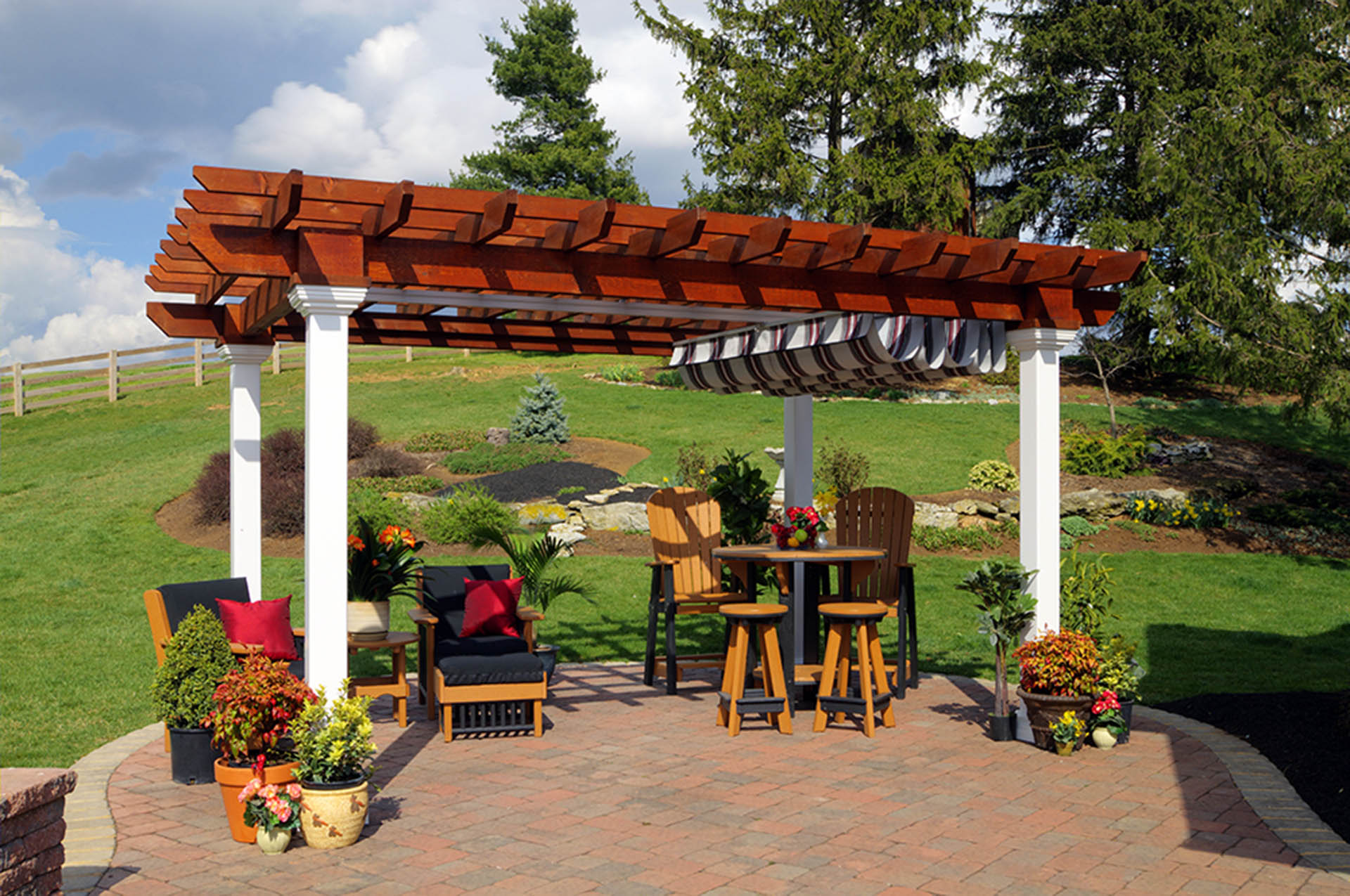 If you have the space, gazebos can make a patio look incredible and feel extra cosy. They also provide a great deal of shade, making them the perfect choice for homeowners in hot climates. They can include curtains for a touch of privacy.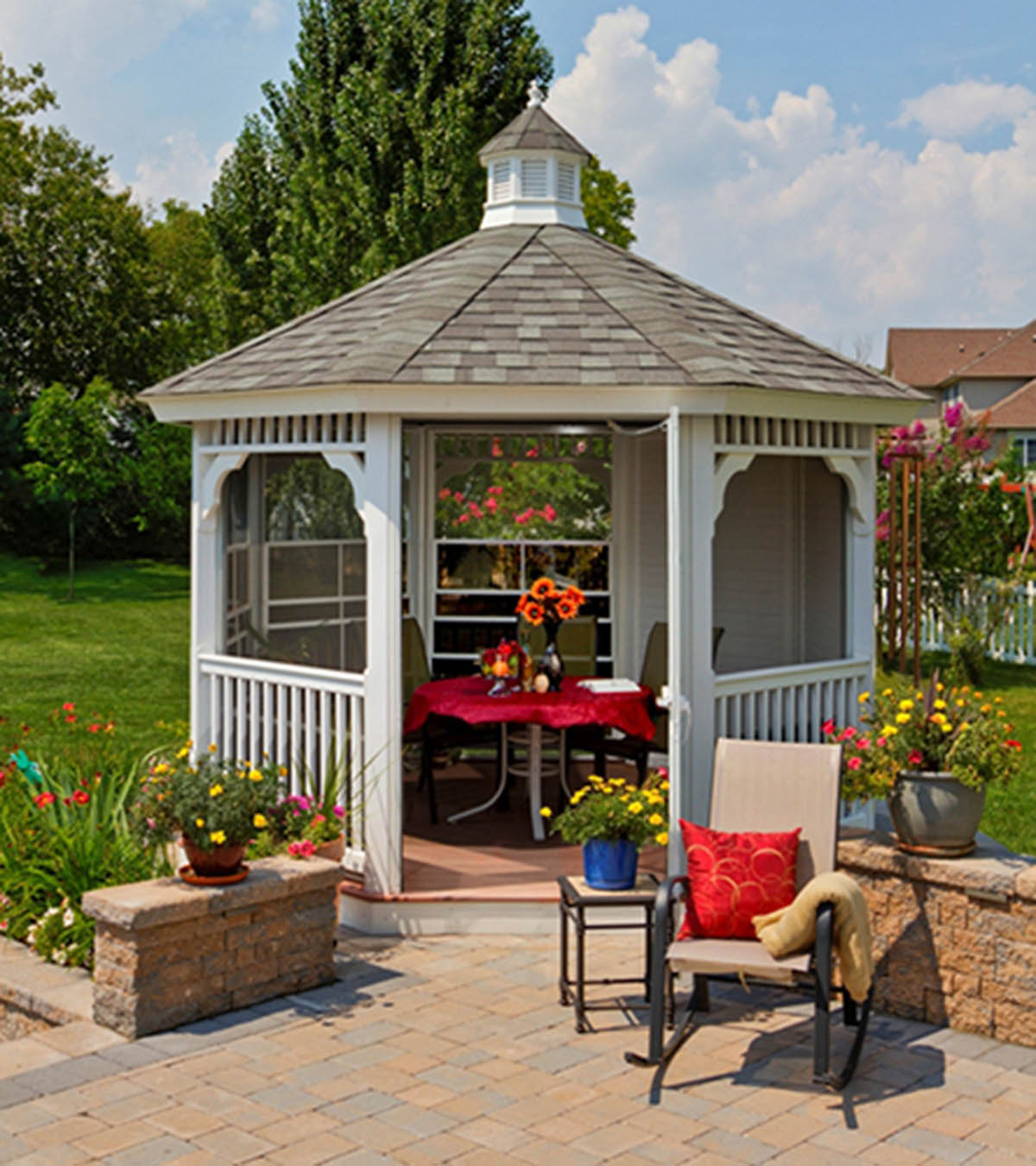 Pavilions are often placed next to swimming pools, but can look right at home on a patio, too. They're perfect for covering picnic tables, which in turn are ideal for long lunches or dinners.
Bring in lighting
Lighting can be the difference between a bland patio and one that feels extra welcoming. Lights will principally add illumination for after dark use. Choosing dedicated outdoor lighting is ideal, but lanterns, too, are a simple option. Alternatively, you might decorate with your favourite candles for special nights. Lighting will bring a cosy ambience to your space. It'll also bring welcome attention to your favourite patio features. Tasteful lighting will soon cement your patio as your favourite place to spend time.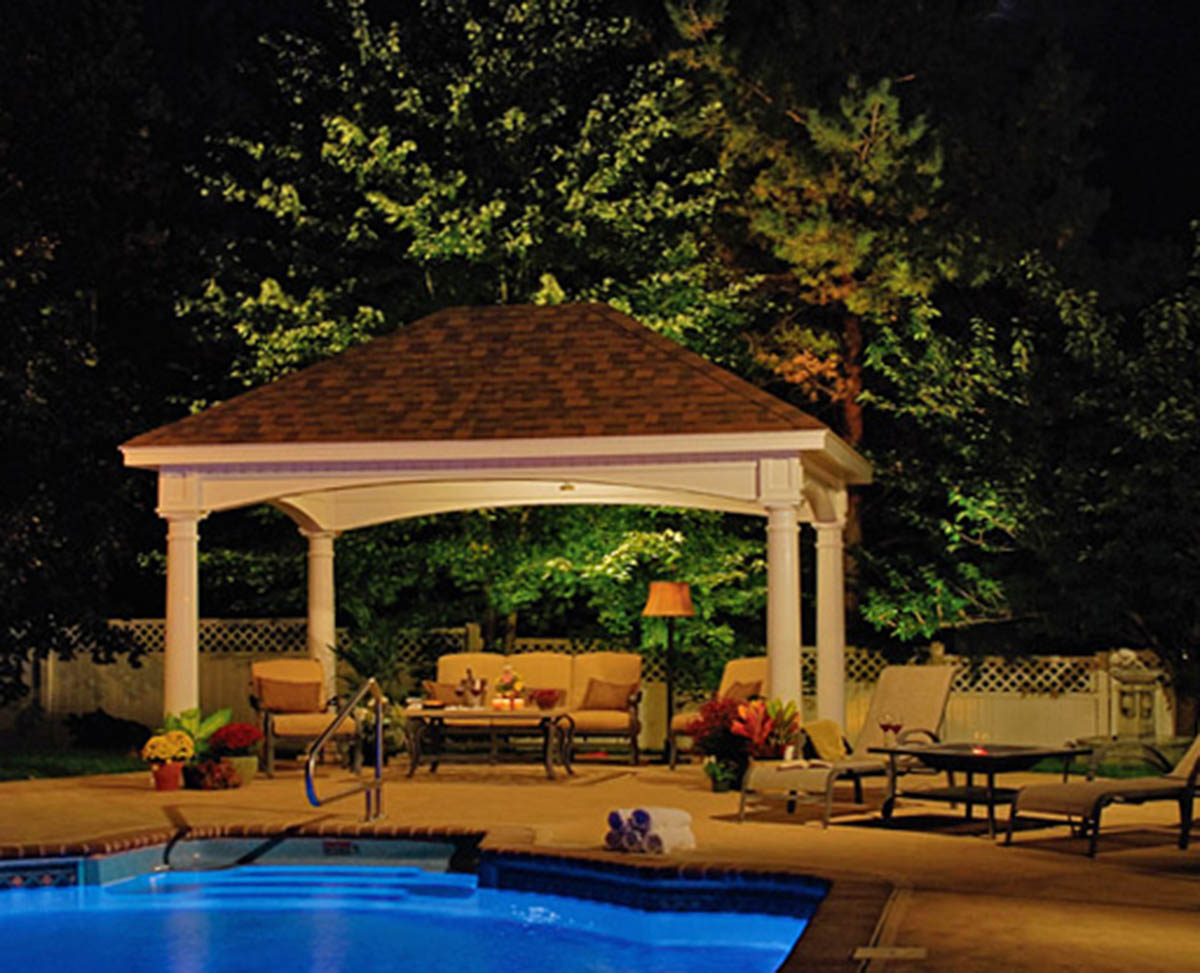 Plant a variety of seasonal plants or flowers
Plants and flowers are experts at adding a little life to a space. Choose ones that grow naturally in your area if you want them to last a long time. Brightly coloured pots work as great simple decorations, too.
Construct a play area
If you have kids, you can't go past a play area for them on your new patio. Modern children spend more time than ever behind screens, so giving them a dedicated outdoor place to play and have fun will help them to limit their dependence on devices.
Keep children busy during hot summer days with a paddling pool or trampoline. Invest in some outdoor toys, and they'll love spending time away from screens – you won't have to ask them twice!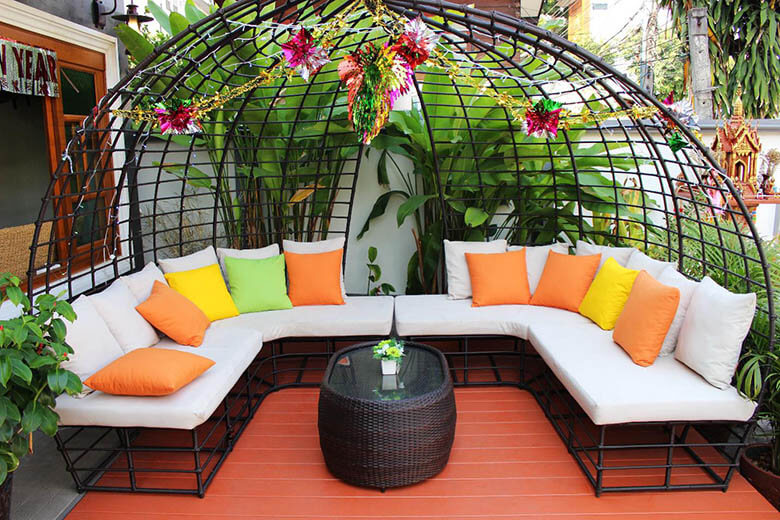 Image source: Pxhere
Decorate with simple, modern outdoor furniture
Choosing simple outdoor furniture will make your patio look great for years to come. Try playing with colours a little bit, too. Adding a few throw pillows or cushions will bring a personal touch to your new patio.
Fabrics can also be changed with ease, so you can decorate according to the season. Seating is particularly important, but don't forget tables and accessories, either. Decorating with comfortable furniture will make entertaining friends and family a breeze.
When your patio's finished, snap away! You'll soon be inspiring your friends and Instagram followers. When they see the result of your latest do-it-yourself patio project with these ideas, they'll soon want to follow your lead.
Cloe Matheson is a Dunedin-based freelance writer who has penned articles for different sites and local businesses such as Tax Management NZ. If the gorgeous, balmy sun sweeps her into an afternoon slump, she'll skip out to her patio for a relaxing 5 minutes with a mug of her favourite tea. Read more of Cloe's work here.