PART 2: Customizing Your Barn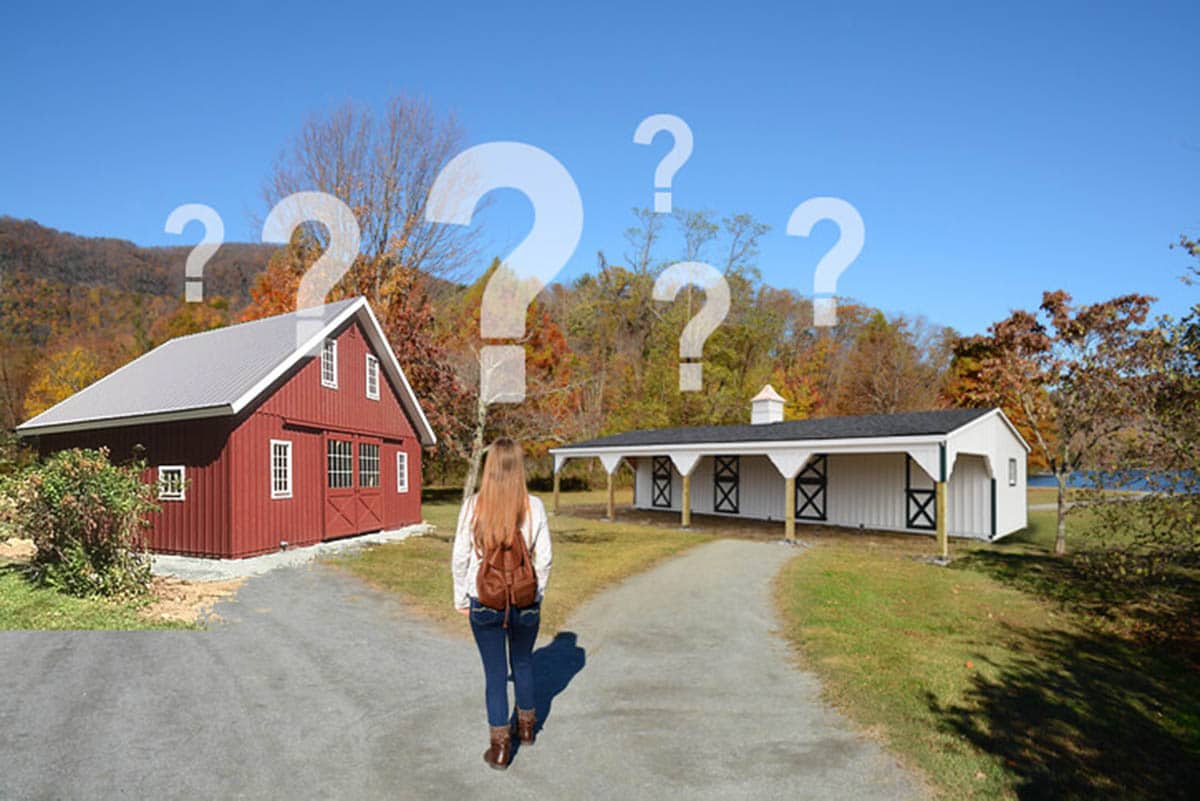 Every Horizon Structures barn is built-to-order and; therefore, customized to some degree or another.  Your customization could be a simple as choosing the shingle color or as complex as completely rearranging the floor plan and adding every available option.
Chances are, you've been collecting ideas for your new prefabricated barn for some time now.  Each barn you pass on the road incorporates a design element you love.  Browsing through Pinterest gives you clever time-saving ideas.  When winter rolls around you're reminded how much you need an indoor wash bay.  Your friend's roomy hay loft has made you realize how much you need one, too!
See our complete line of options and upgrades HERE.
At this point in your picking and choosing you may have already selected the initial structure from an array of barn designs, but that's just the beginning. The exciting process of making every square inch of your new barn exactly what you've dreamed comes next.
Our in-house design team and project managers are here to help you make informed decisions about your new horse barn. This includes designing your custom barn plans according to other barns that have features you'd like to see in your own barn.
The best way for us to know what you're looking for, if you're deviating from the design of one of our standard structures, is to see it ourselves. We encourage you to submit drawings, send us pictures, magazine clippings, etc. Any of these can be tremendously helpful in showing us exactly what you're trying to achieve.
As the saying goes "a picture is worth a thousand words." Sometimes it's difficult to explain what you want and much easier to show us. Even a simple sketch on a napkin can help get your point across. A picture or diagram puts you and your Horizon Structures sales rep on the same page and greatly reduces any confusion or miscommunication.
View customized barns in our Photo Gallery HERE.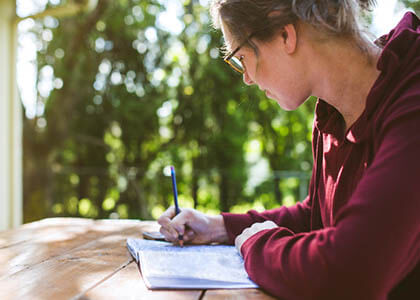 In addition to being clear about important details, looking at a picture enables our team to better determine critical structural modifications that may be needed per your changes.   We may see things you're unaware of. By looking at a picture we can quickly point them out and discuss your options. For example, you may have your heart set on an extension that would require the pitch of the roof to be changed or a custom-sized stall that needs extra structural wall or overhead support.
We offer so many custom barn construction options and upgrades… Here are a few of the most popular.
Doors:
Add extra doors:  Proper placement saves steps
Tack Room/Service Doors:   'in swing' vs 'out swing' / hinge right vs hinge left – These small details affect efficiency and maximize utility over the life of your barn.
Sliding exterior stall doors: make opening easier in deep/drifted snow, don't interfere with space outside barn/stall.
Windows:
Add windows to doors:  sliding aisle doors or Dutch stall doors
Window placement:  MOVE / relocate 'standard' windows to take full advantage of natural light/air currents
Decorative touches:  shutters, flower boxes
Walls:
Move walls for customized stall sizes:  mare & foal, larger breeds
Removable partition
Enclose overhang ends to increase utility, weather buffer
Kickboard:

Maybe you don't need it (sheep/goats/cattle)
Southern Yellow Pine Tongue & Groove – Looks better!
Roofing:
Consider metal


Long-lasting
Fire proof
Wind and impact resistant

Gutters
Though you may be in a hurry to finalize your decisions, give yourself some time to think everything through.  Customization is an important step and the decisions you make now will determine the prefabricated barn you live with for years to come.
Get ideas from our customers HERE.
Read Part 3 – Financing of our Prefabricated Barn Buying Process Series HERE.