Summer is around the corner which means hot temperatures for our southern and midwestern states. These regions tend to the most farms and livestock, thus require extra precautions during the heat of summer. If you are an equine owner, or have other livestock, it's imperative to ensure that the animals are properly cared for. Let's look at some important reasons to provide shade for your livestock.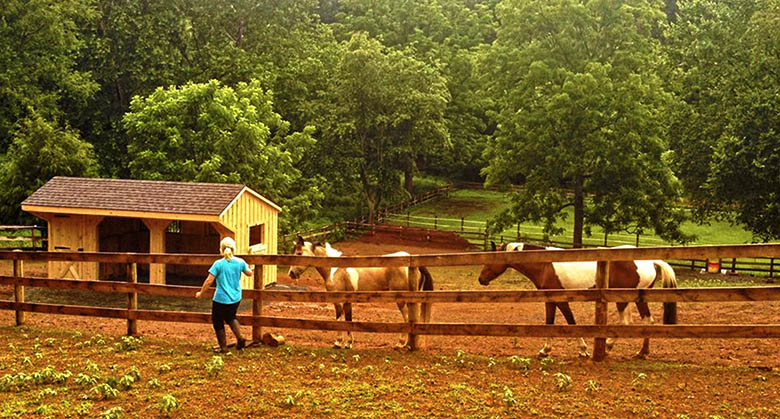 Should You Provide Shade for Your Horses?
Absolutely YES. All horses need areas where they can be protected from the sun. When horses live in the wild, they naturally gravitate toward trees and other shaded areas for protection from the sun. Domestic horses don't have the option in choosing where they can find natural shade. Therefore, it's important that you provide them ample space and areas to find protection from the summer sun. We cannot express this enough! Whether a horse has somewhere to cool off or not can be a matter of life or death.
What Are the Benefits?
If you live in the southern or midwestern states, you are well aware how much the heat and humidity can impact you in the summer months. If a horse is suffering from heat stroke, their body temperatures can increase by as much as 50 percent relative to their normal body temperature. For horses and other livestock, they're more at risk for tremendous stress, heat-related illnesses and death when they have no access to shade. Leaving them water is not enough to protect them from continuous sun exposure during the warmer months.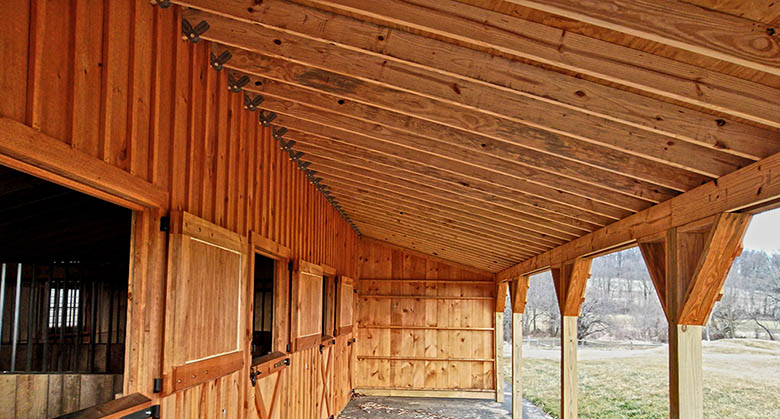 Why?
Horses have large bodies that are supported by slender legs. Thus, it takes them much longer to cool their bodies during the heat of summer. In addition to this, horses with white skin such as appaloosas can get sunburned QUICKLY. Let's not forget the nuisance of horse flies either! They love flocking to horses with the attraction of the sun and heat.
Finally, for horses that have diets high in carbohydrates and fiber, the simple act of digesting those foods can create MORE body heat on top of summer heat. This is even more reason to provide some form of shade for equine livestock.
Relieving Their Stress
When your horses and livestock have ample shade, they are happier! Have you ever tried to mount an unhappy horse? Good luck! When horses feel well, they're usually happy and fun. Just like humans, they won't be happy with performing their duties when they're not feeling the best. No one enjoys feeling overheated!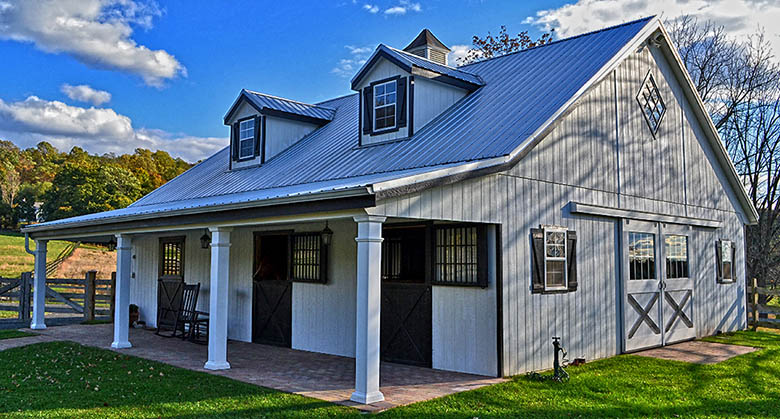 For paddock areas, shade such as trees and other vegetation forms also provide cosmetic value to the area. Some beautiful photos can be taken of horses enjoying the freedom within their paddocks and underneath the green floral and vegetation.
What Are Some of the Best Options for Providing Shade to Equine Livestock?
There are several options for providing necessary shade for horses and other equine livestock. Wherever you live, you need to consider the geographical region and weather when choosing optimal shade or shelter for horses. However, we are considering the best options for shade and shelter during the summer months of the South and the Midwest.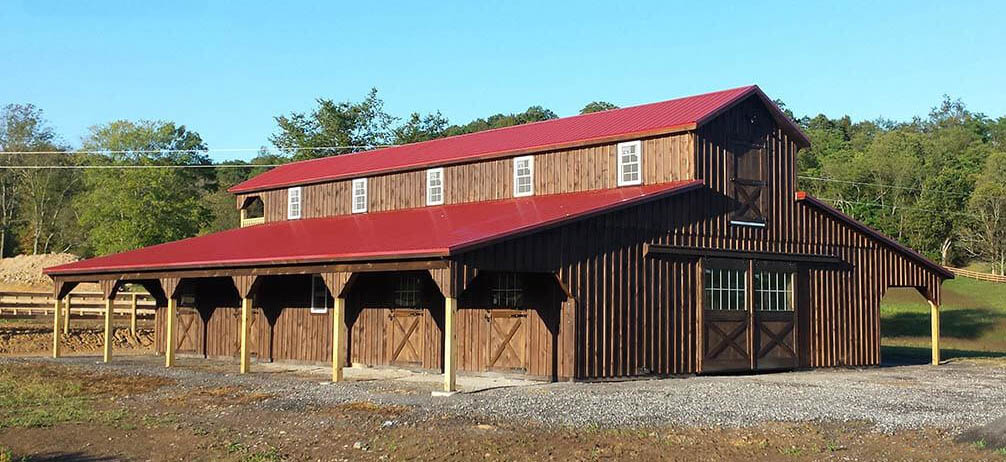 Trees and Vegetation.
As we have already stated, trees and vegetation are great options for providing shade during the hot months. Not only do trees block out the heat from the sun, but they provide shade that's almost as cool as an air conditioner! That's nature's cooling at its best!
However, as with anything, you must be cautious in your choice of shade trees. Some trees can be toxic to horses such as the wild cherry tree. Pine trees aren't always the best trees either because they are often the first to easily take a tumble.
Oak trees tend to be the best and safest trees for providing adequate shade to horses. Just keep in mind that if it's a single tree in the middle of an open field, this can pose a dangerous lightning risk for the horses. It's best to have a few trees clumped together than a single tree in the middle of nowhere.
Run-in Barns or Sheds
These work great for horses! These sheds usually have two walls and a roof. When the weather gets rough outside, they have shelter from the elements. They also have shelter from the heat of the sun with plenty of airflow since there are only two walls. Some farmers and equestrians like to place hay in their run-in sheds depending on the size of the structure. Regardless of your preferences, the horses will be protected from the hot sun, thunderstorms and high winds.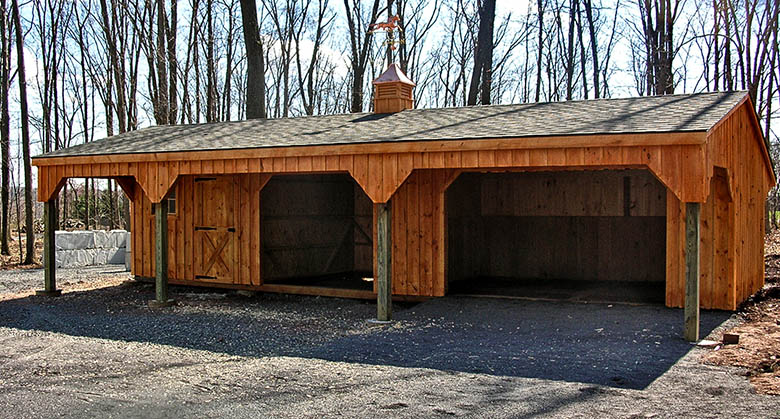 Conclusion
If you're a new horse owner, always have a way to provide shade for the horse. With plenty of shade, water and room to run and roam, your horse will be happy in their paddock!

Dominic LoBianco
Dominic LoBianco is a contributing writer on behalf of ShelterLogic. Dominic contributes multimedia content on a wide array of topics.