Customize Your Chicken Coop
Our custom chicken coops allow you to choose the trim colors, roofing, run, panels, wheels, and flooring. Customize your new chicken coop today!
Whether you're just starting with a new coop or are expanding your flock with the addition of another coop, knowing the options you have can make things much easier! We can customize any coop from our product line to fit your aesthetics and the optional add-ons ensure your chickens have the best space possible to live a healthy, comfortable life. Browse through our chicken coop roof, floor, and other design ideas/options!
Explore our options for:
Style Options
What you should know: The size coop you choose should be based on how many chickens you plan to keep, plus space for a few extra just in case!  We have a number of coop styles to choose from in a wide range of sizes.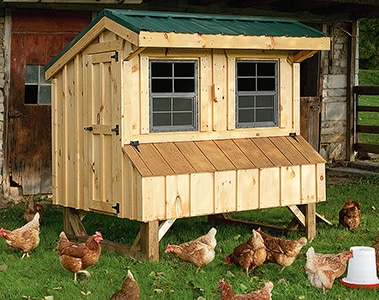 6 – 45 Chickens
Design allows for optimal headspace, making caring for your flock easy.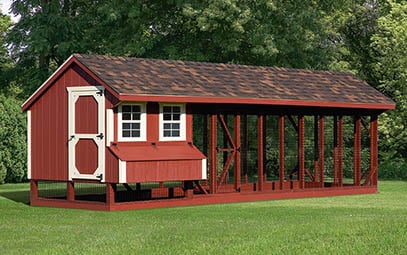 2 – 15 Chickens
Our Pull-It coop includes wheels and movable run so you can relocate your coop easily giving your flock a fresh area to forage.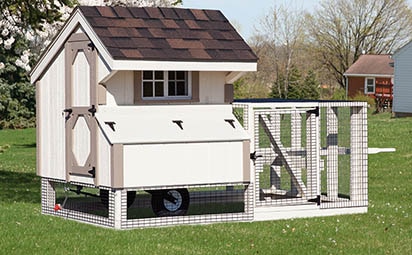 8 – 20 Chickens
Optimized interior space with maximum headroom, perfect for those who love a classic barn look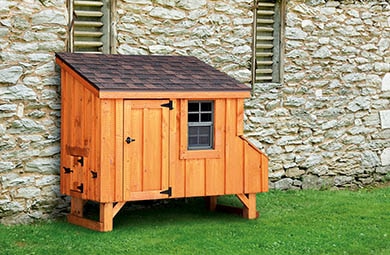 2 – 10 Chickens
Perfect for small yards or beginners. Horizon's Mini Coop is a great way to start keeping a small flock.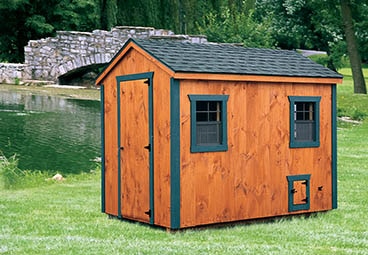 3 – 100 Chickens
The classic coop design that's able to be completely customized to your needs. Our Mini Coop2 is only the beginning. Larger sizes available!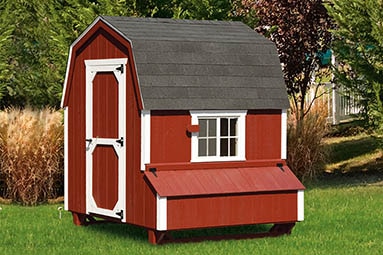 8 – 20 Chickens
Optimized interior space with maximum headroom, perfect for those who love a classic barn look
Siding and Trim Colors
What you should know: Our paint and stain options are designed to take a beating in any weather condition!  Choose from a wide variety of colors to match your home or other outbuildings on your property.
First, choose your siding type:  LP Smartside or Pine Board & Batten are Standard.  Then, choose your paint or stain colors.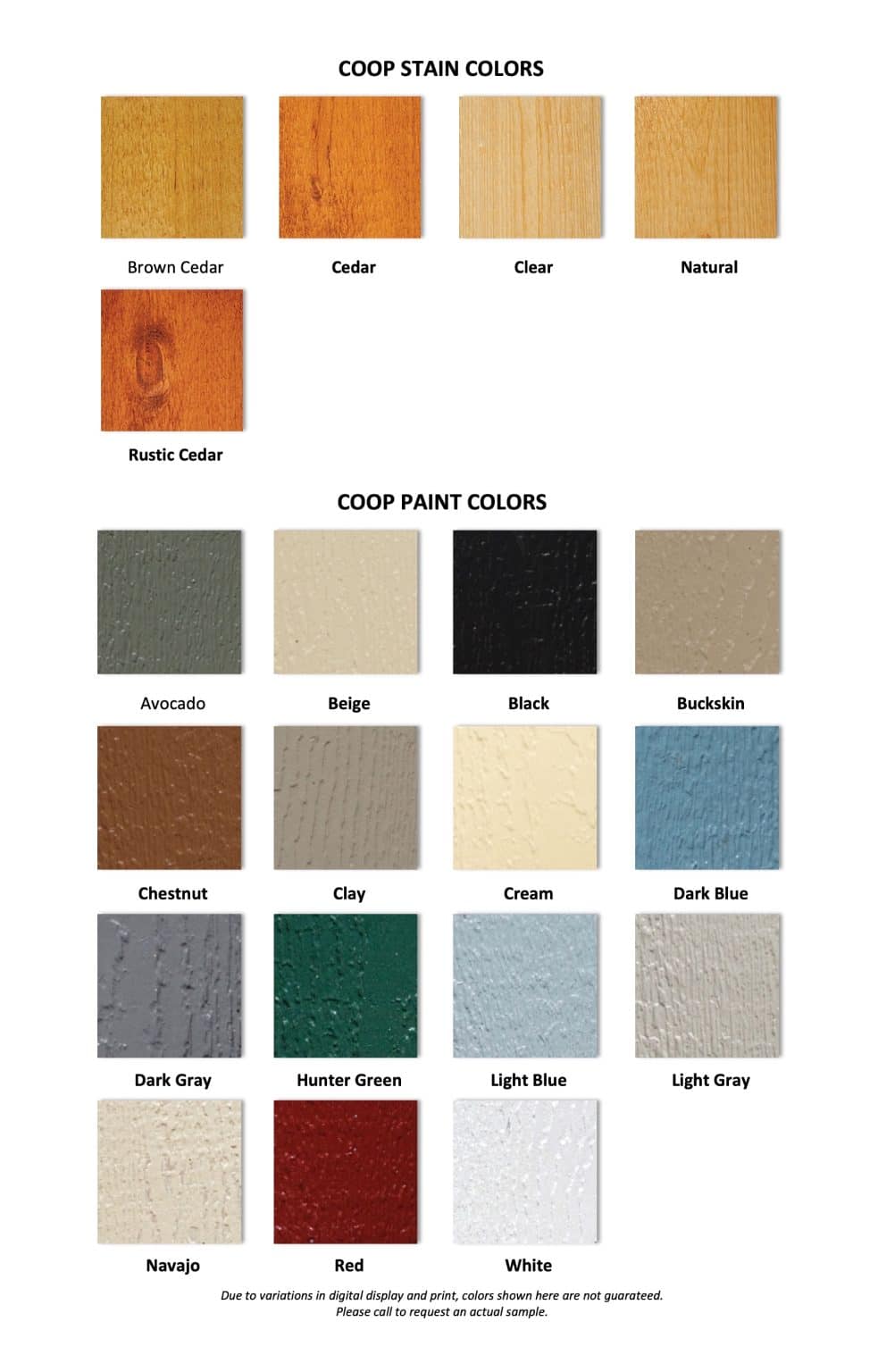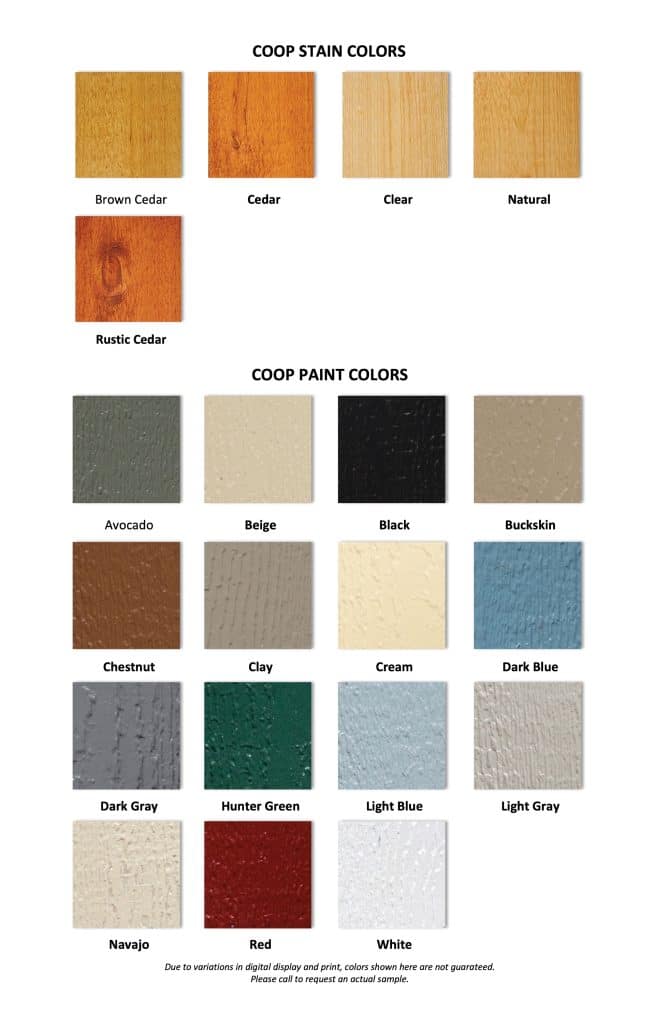 Upgrade to urethane stain for EXTRA protection.
Roof Options
What you should know: Every coop includes LP Tech Shield Roof Sheathing to block radiant heat and ensure your coop's interior is dry and temperature-stable.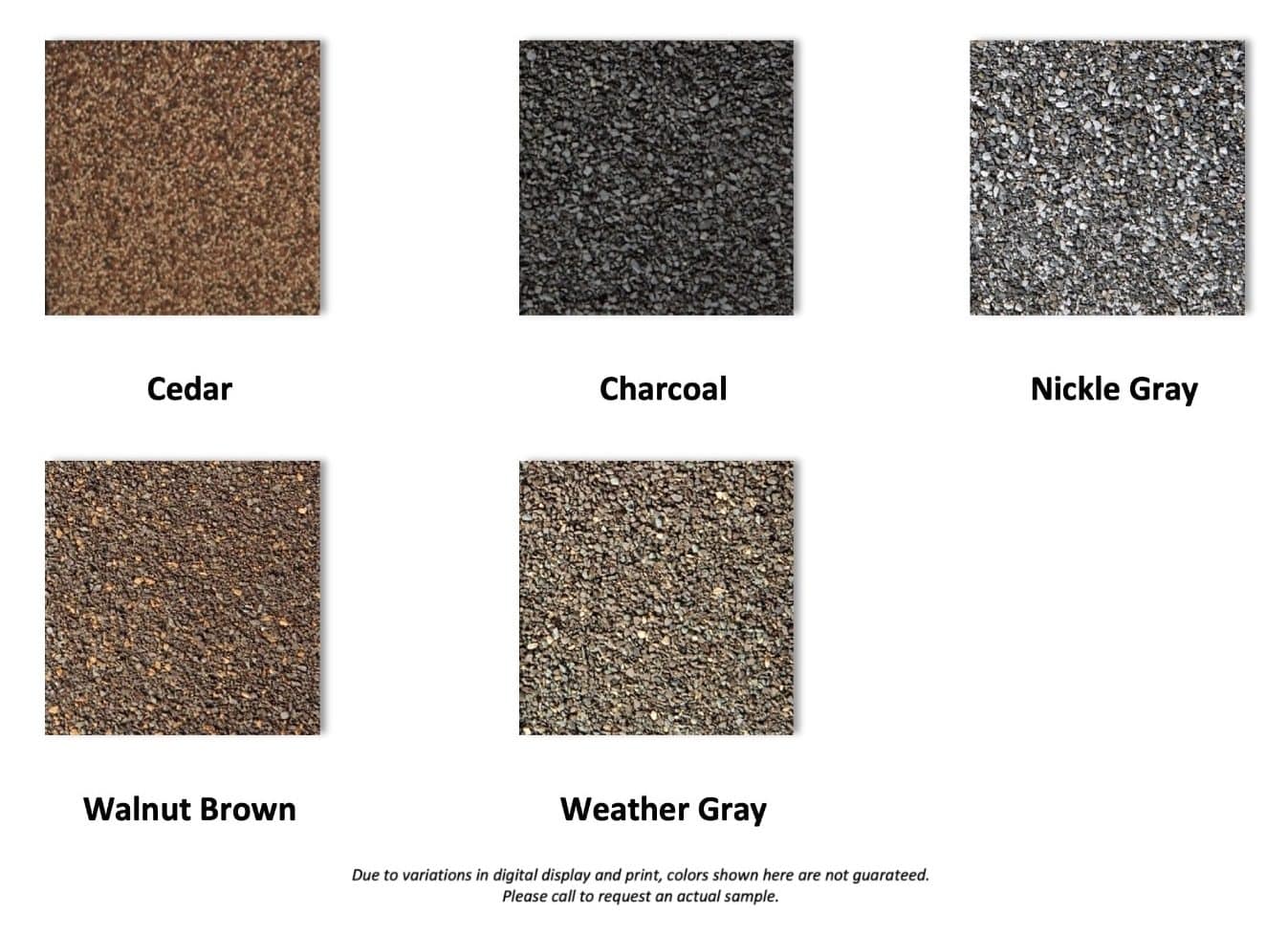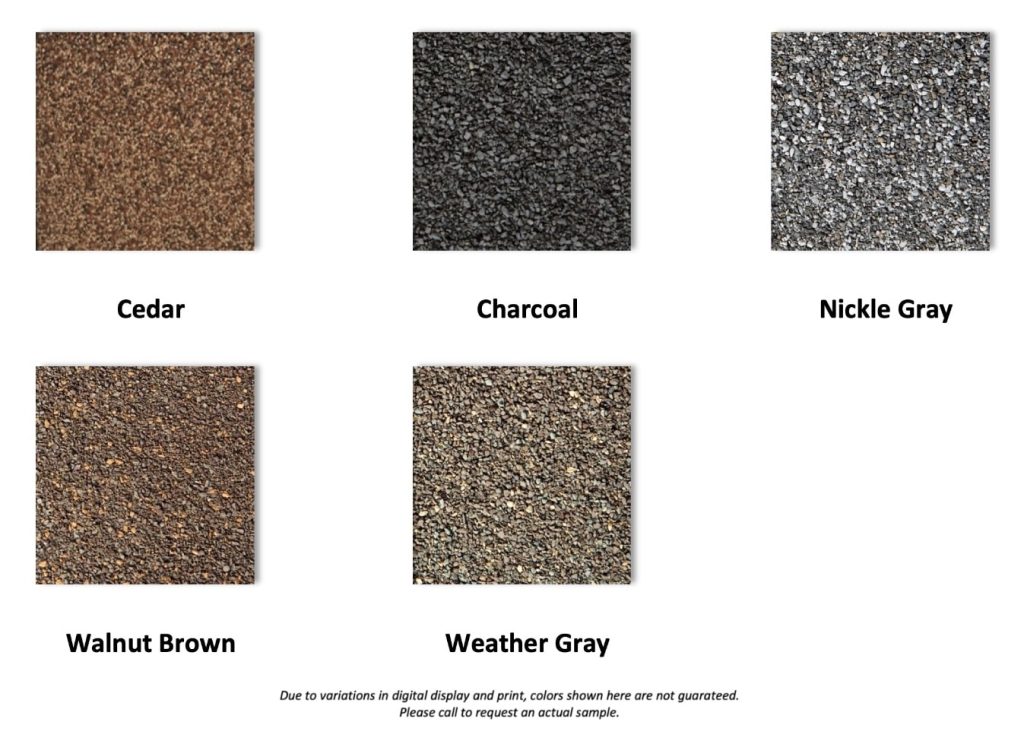 Shingles (Standard)
Economical, comes in a variety of colors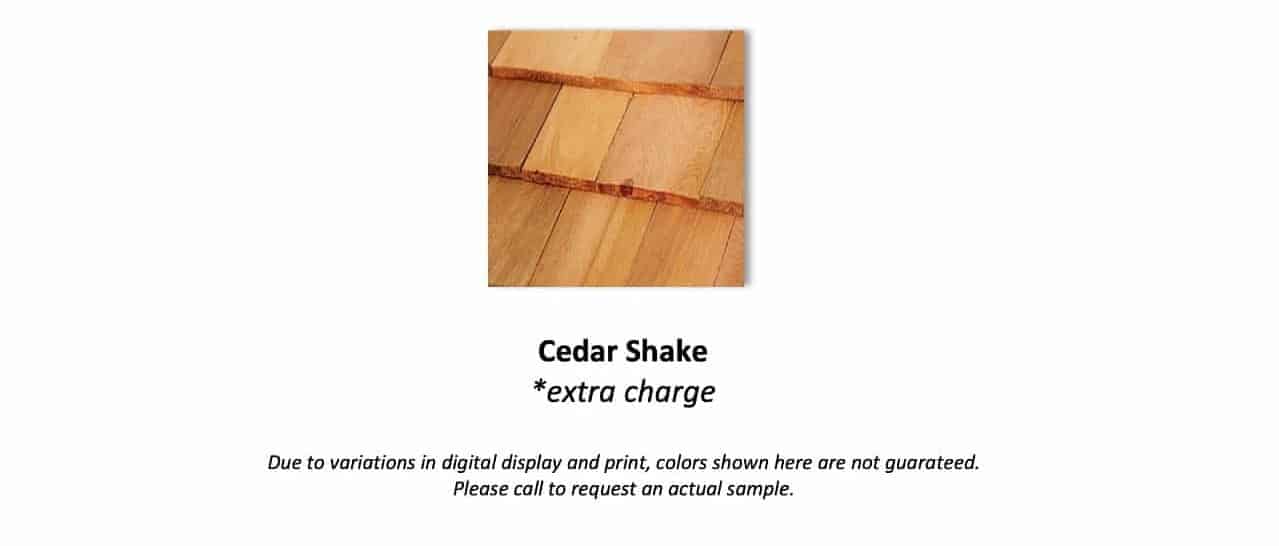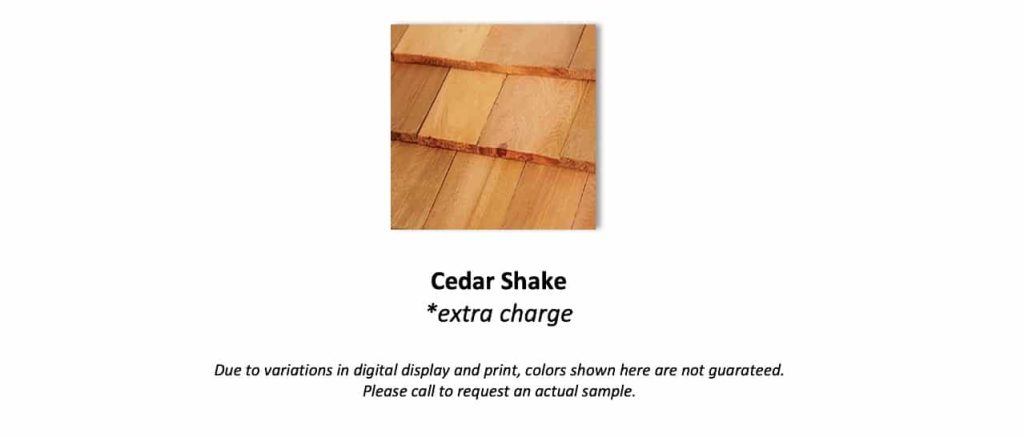 Cedar Shake Shingles
Offers minimal shrinkage and is a natural insulator, making them great for reducing energy costs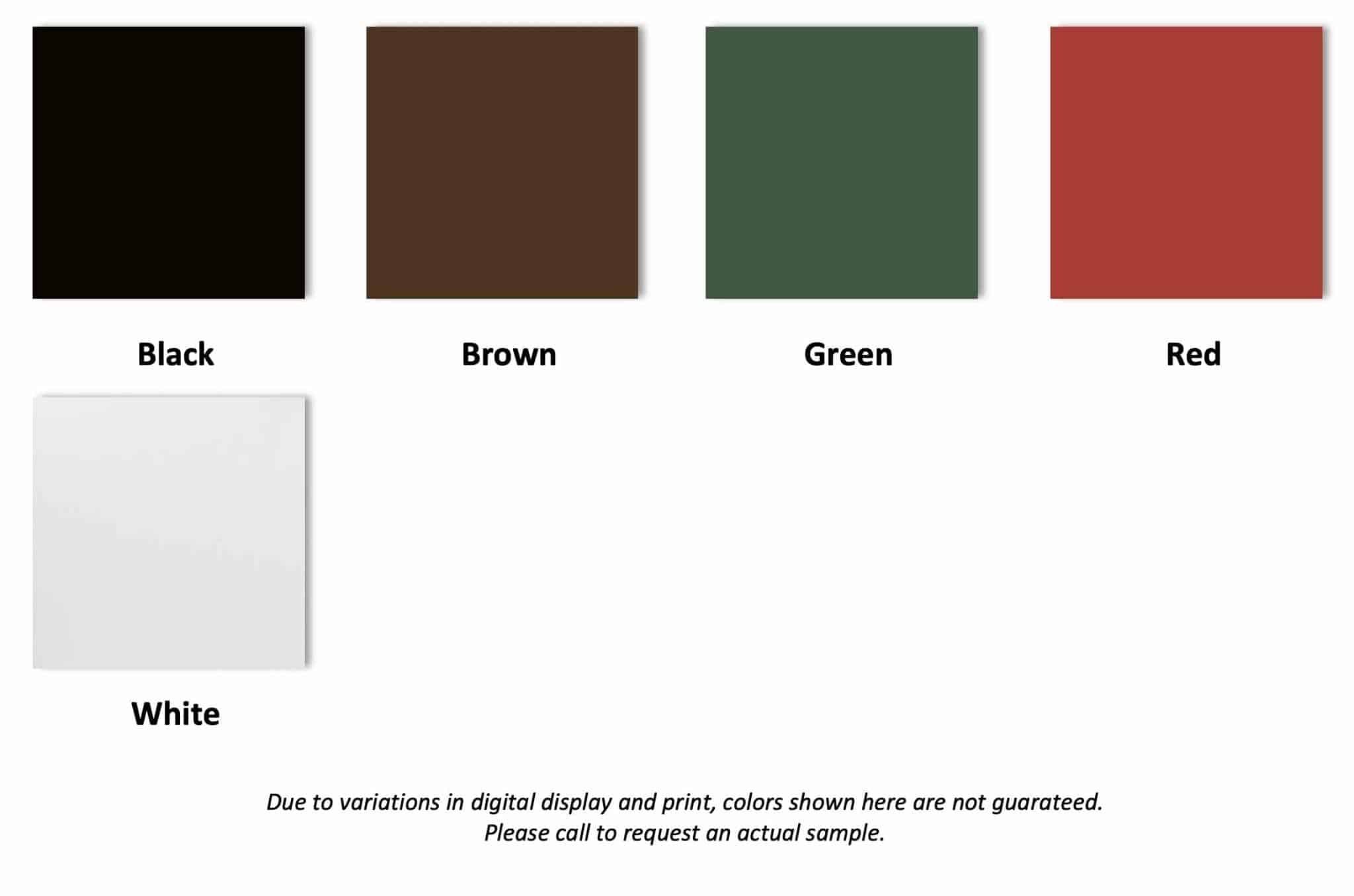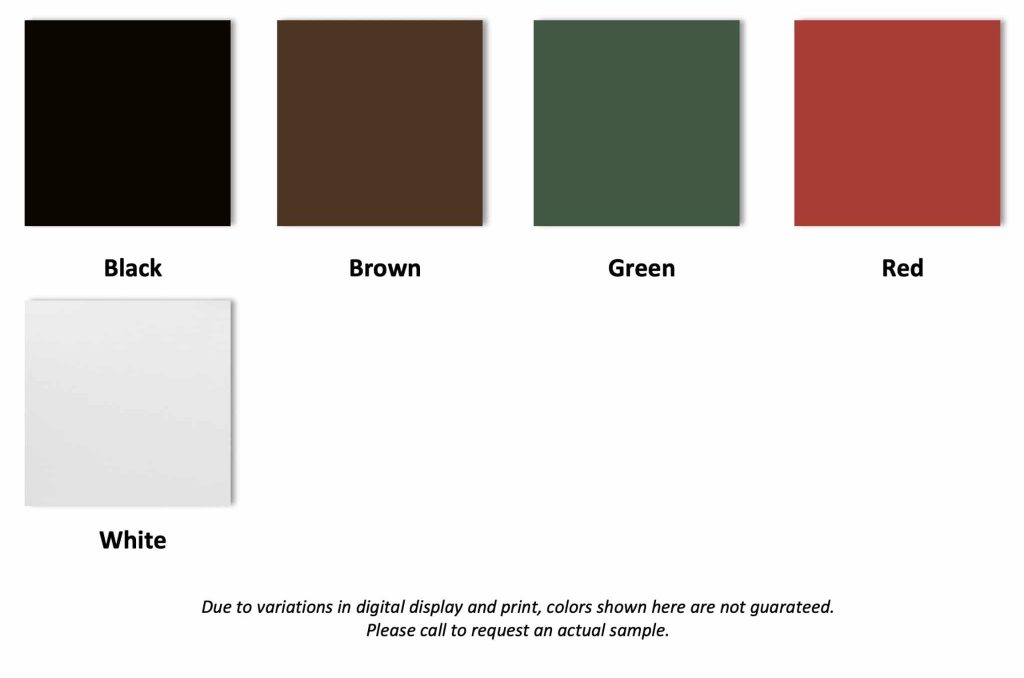 Metal
Long lifespan, great for areas with heavy winters or rainfall due to its excellent shedding capabilities. Includes insulation to reduce condensation.
Interior Options
What you should know: Our coops include the features your flock needs to be safe and comfortable. If you want to more versatility, convenience or ease of use for your coop consider these upgrades:
Electrical Package – Switch/Outlet/Lights/Extension Cord Hookup
Reduce your maintenance time by having electrical hookups directly in the coop. Outlets are especially useful in winter climates where water founts can freeze without heaters.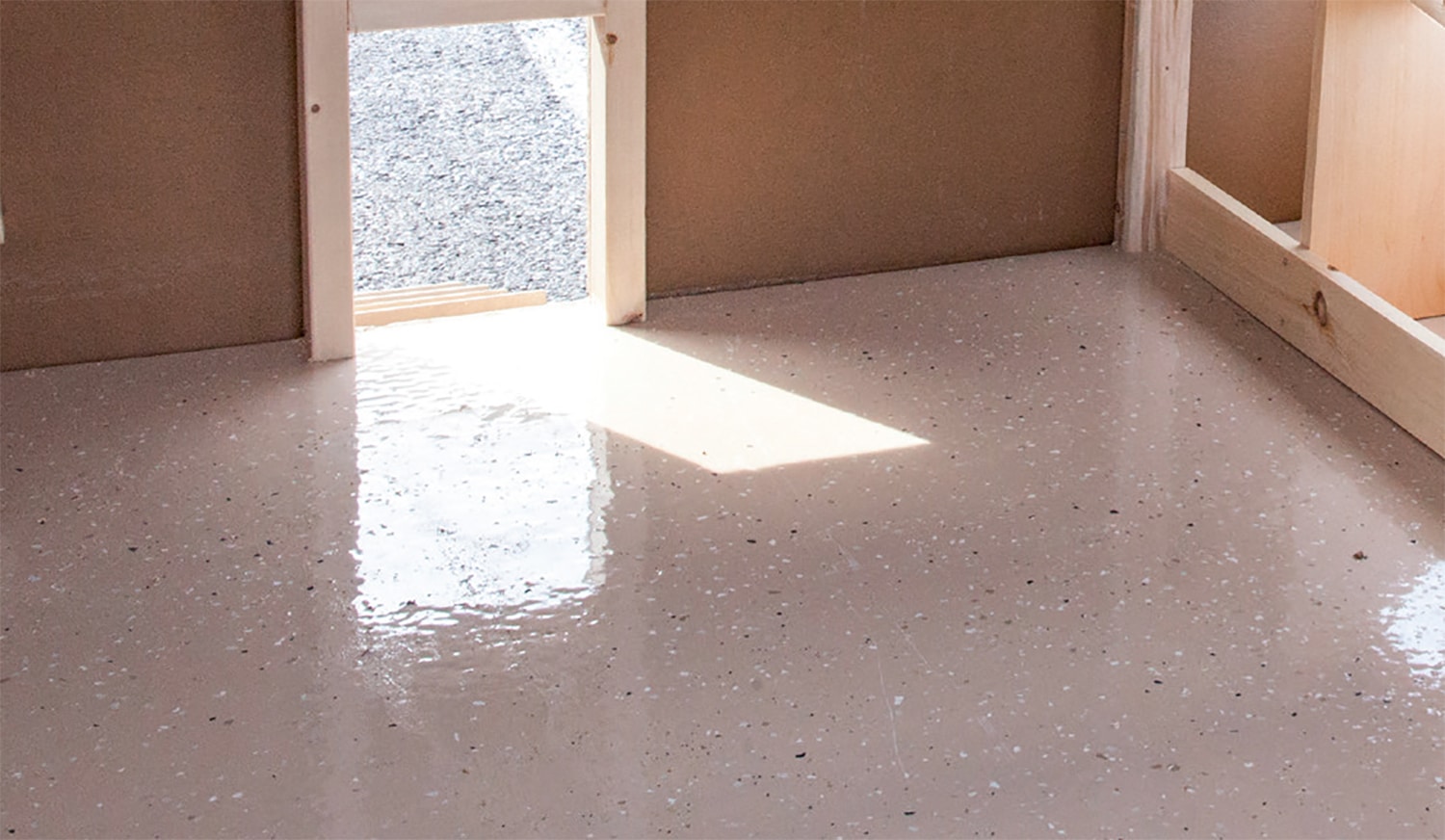 Epoxy Floor
Non-porous flooring that prevents harmful bacteria from growing and makes clean-up a breeze.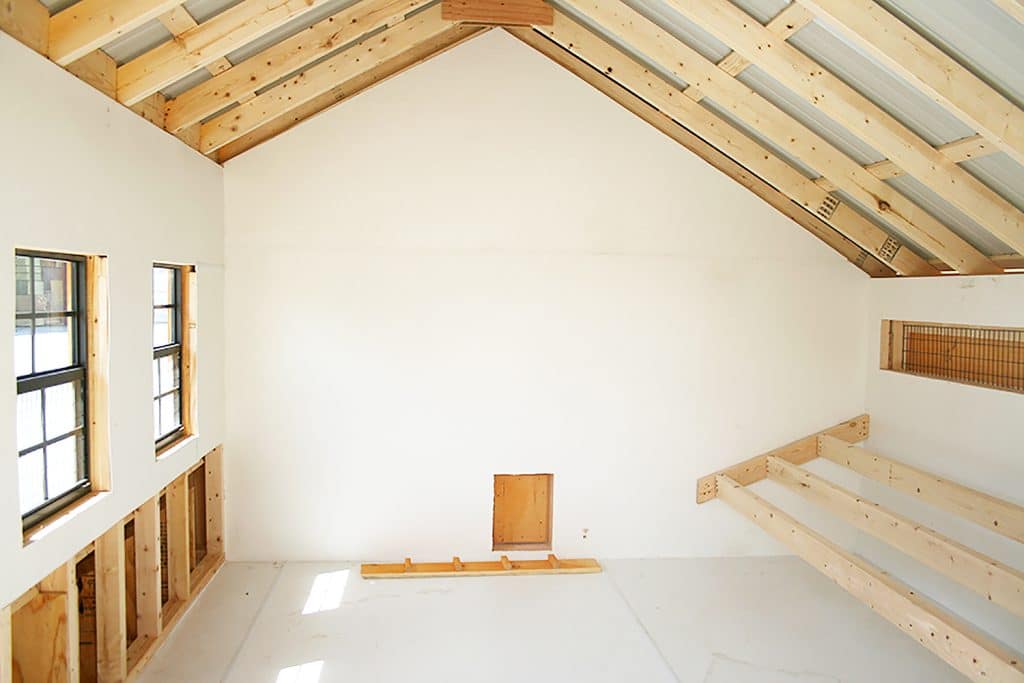 Glasbord™ Paneling
Fiberglass reinforced white plastic panel with a pebble-like embossed finish. Durable and flexible it will not mold, mildew, rot or corrode. Water-proof, moisture and stain resistant. Easy to clean!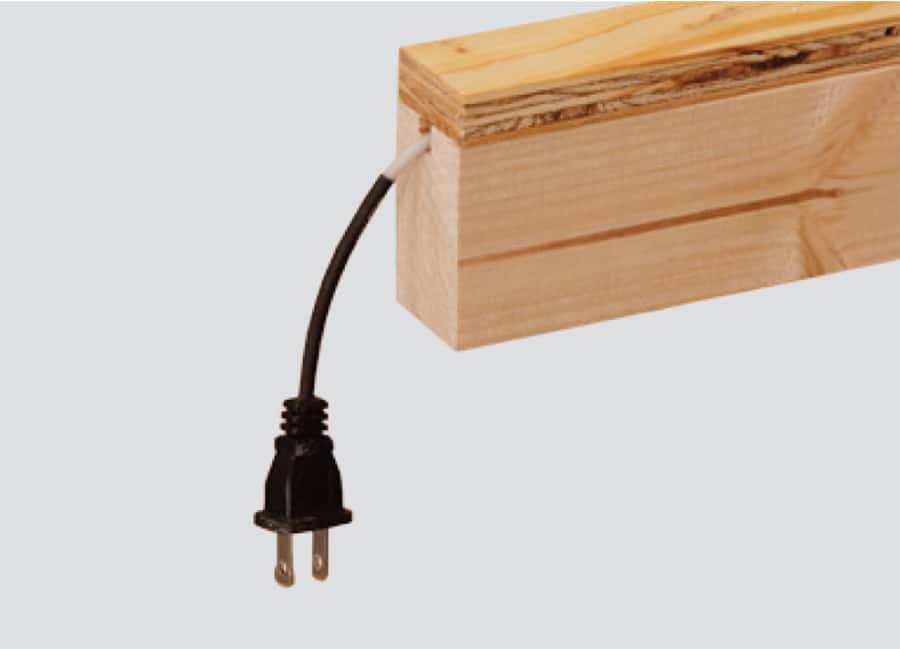 Heated Roost**
Makes your chickens more comfortable in the winter.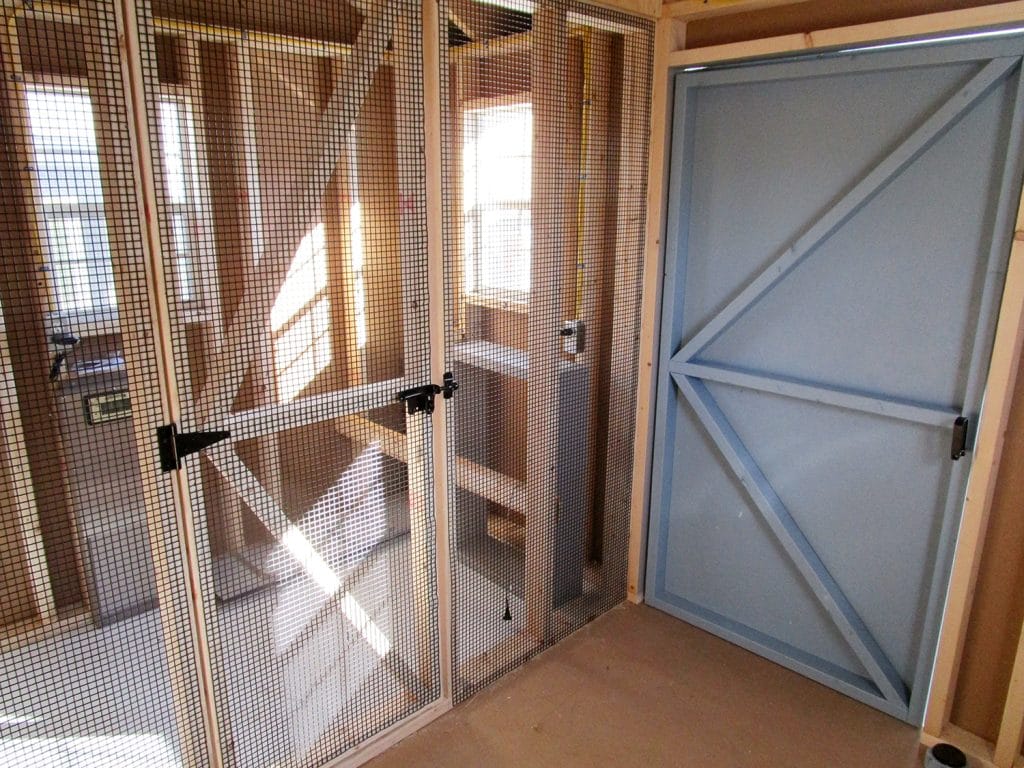 Feed room
Store your chicken feed in a separate area within your coop. Keeps tools and other supplies conveniently close at hand, too.
Exterior Options
What you should know: Exterior add-ons give you an added level of comfort and make maintaining your flock a breeze. Whether you need automation options, mobility add-ons, or more room for your chickens, Horizon Structures can build a coop that you'll love for years to come.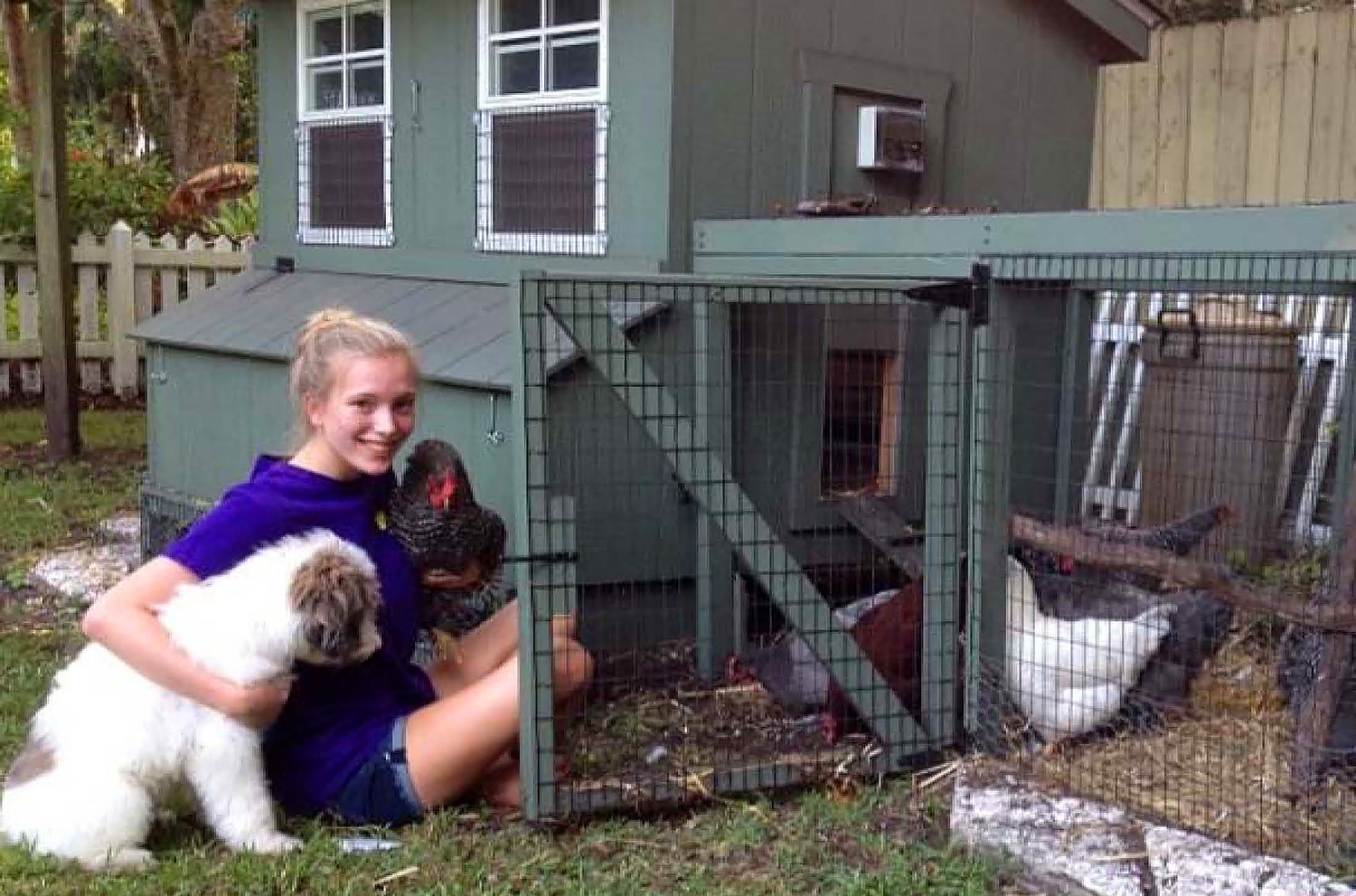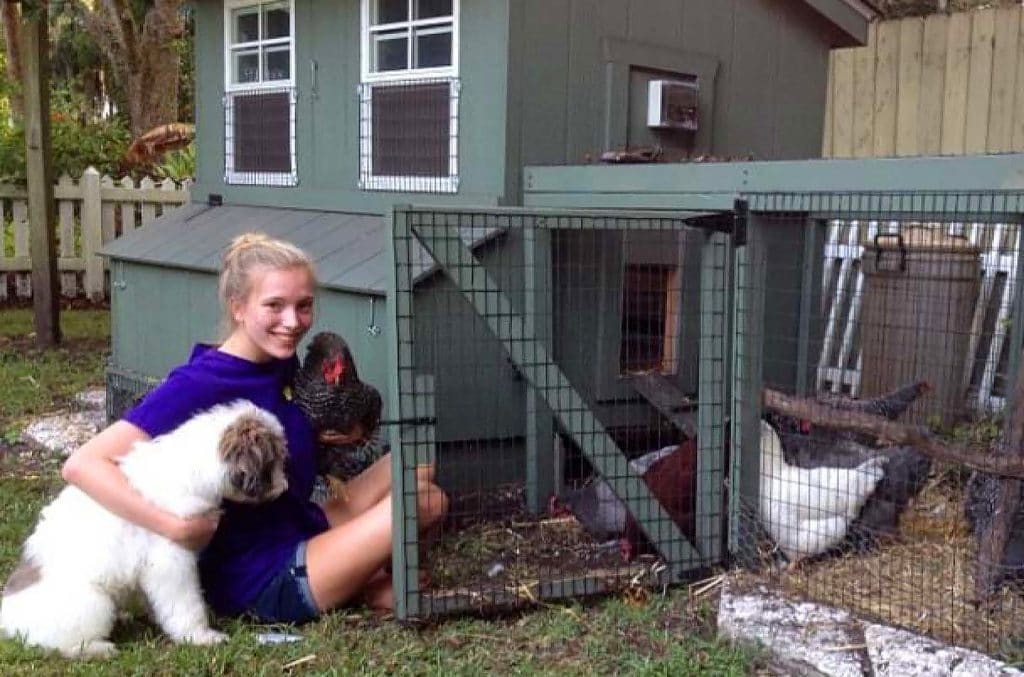 Chicken Run with 14 Gauge Vinyl-Coated Wire (Standard on Combination Coops) *runs are NOT predator proof
Let your flock enjoy time outside safely contained near their coop. Vinyl coating protects the wire from rust and corrosion. Several sizes available.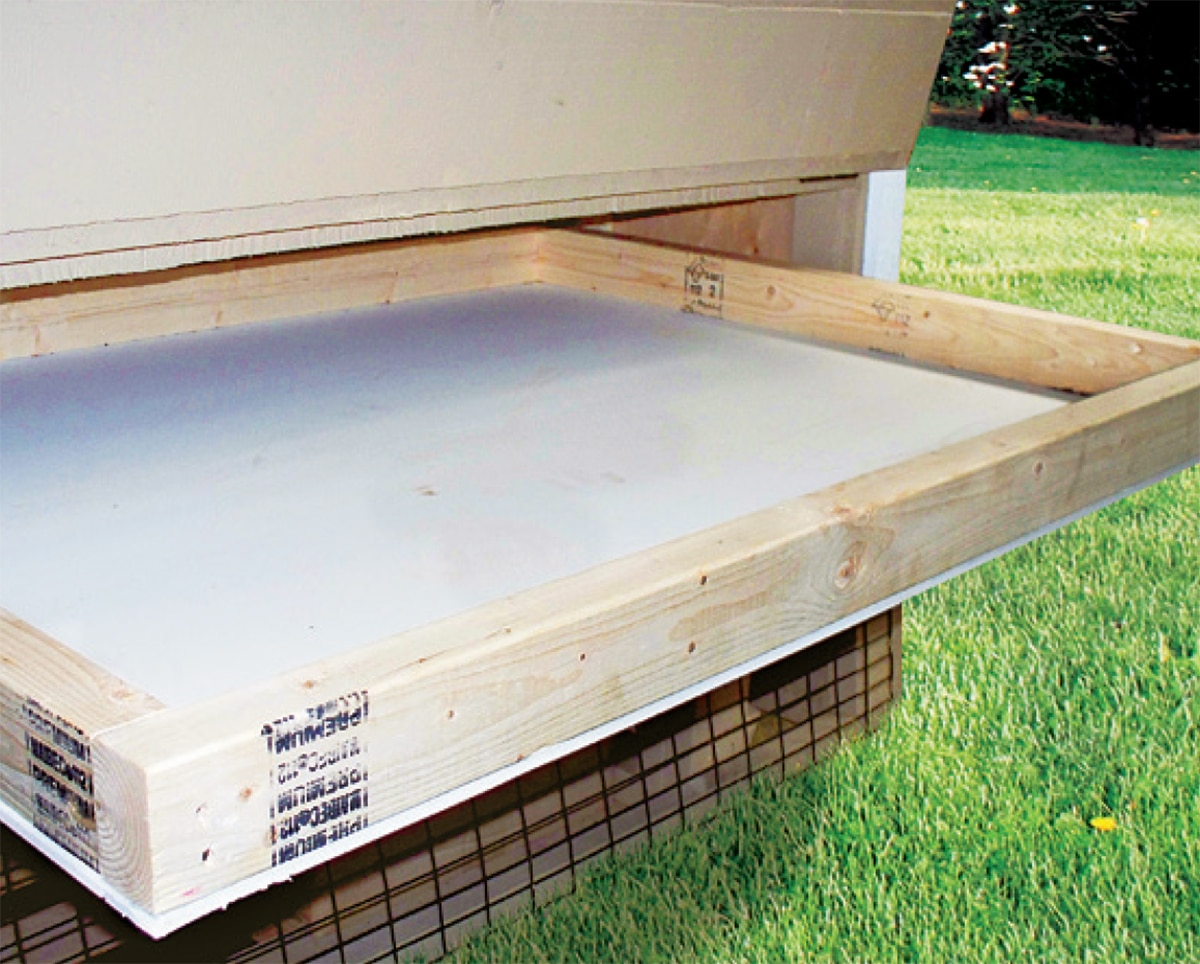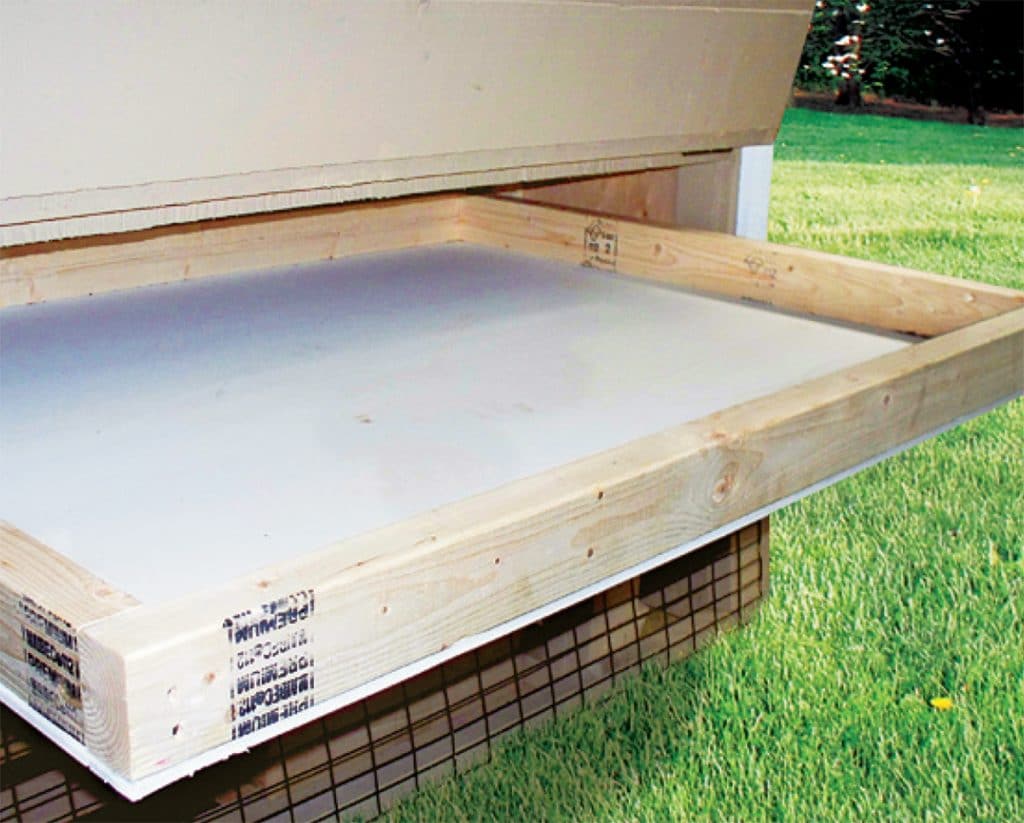 Litter Tray***
Makes clean-up so easy! Just pull out the litter tray and dispose of the waste, saving you hours of messy maintenance.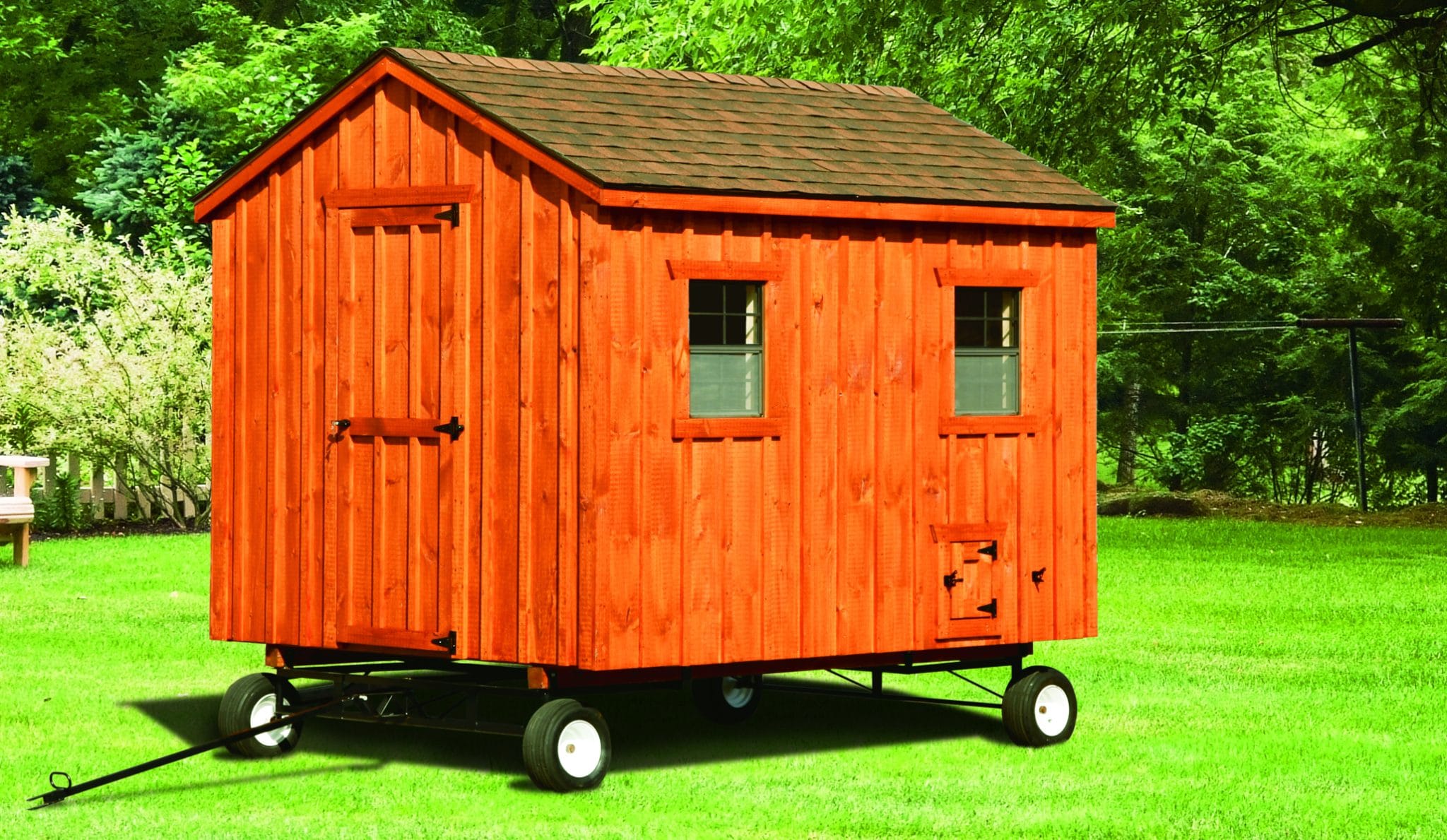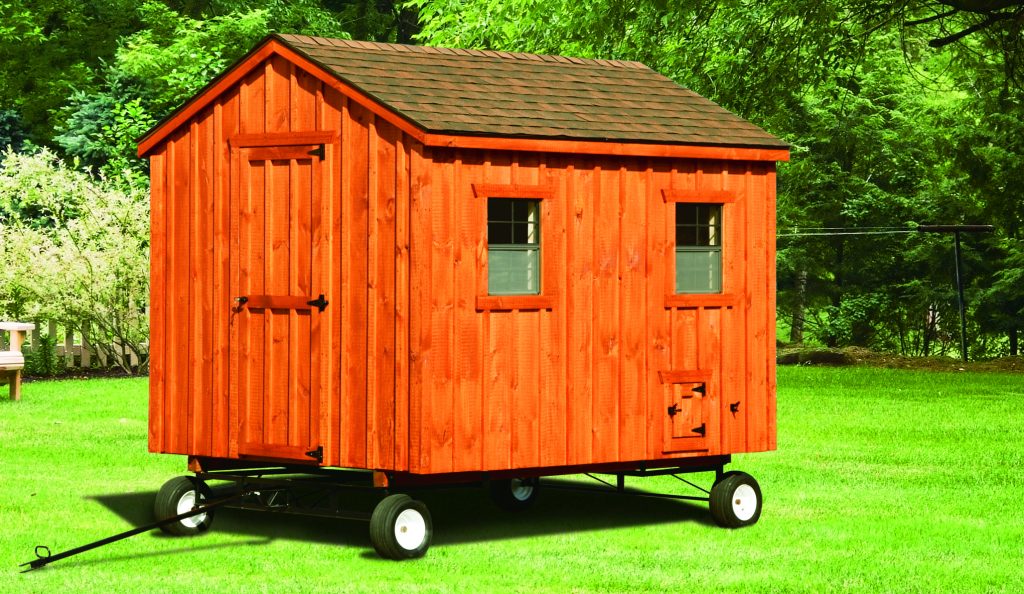 Wheels
Keep your flock on the go by adding one of our wheel kits to your coop! Whether you need a simple kit for your small coop or a heavy-duty system with a hydraulic lift, adding wheels to your coop allows you to safely move your flock as needed.
Additional Exterior Options
Cupola and Weathervanes:  Non-vented.  Dress up your hen house with this decorative accessory that compliments your chosen coop siding.
Copper:
Board and Batten Wood with Copper Top
Copper Weathervane: Standing Rooster, Copper Eagle, Copper Horse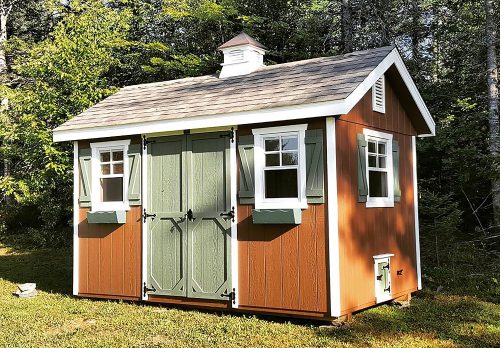 Black:
Shed Cupola
Black Metal Weathervane: Horse, Black Rooster, Eagle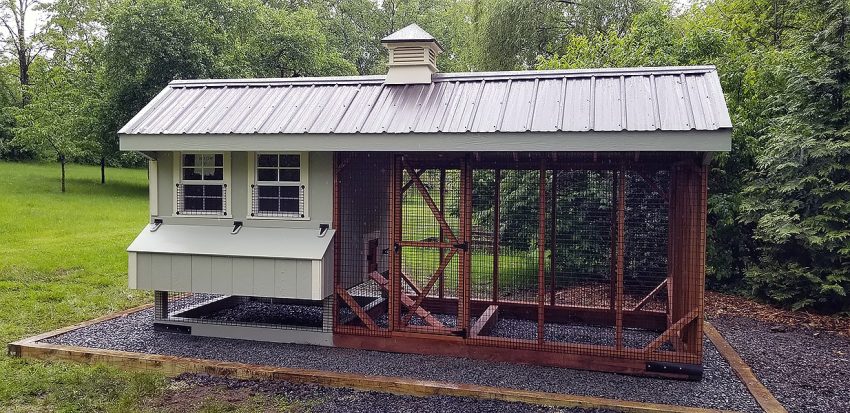 *Vent not available on LP35 models
**Heated roost requires electrical package
***Litter tray requires clean-out lid