The traditional A-frame greenhouse design offers a neat and tidy space to conduct all your potting and planting with everything all in one place.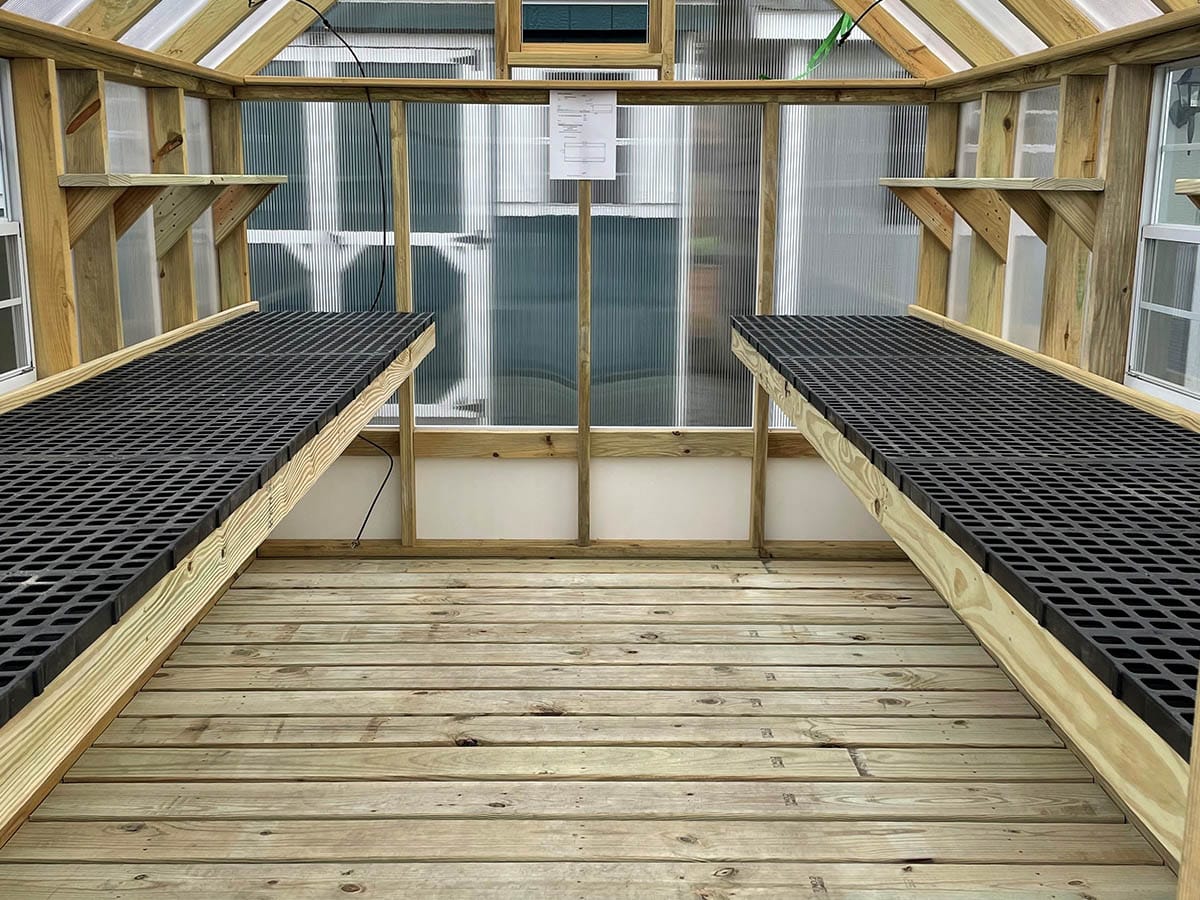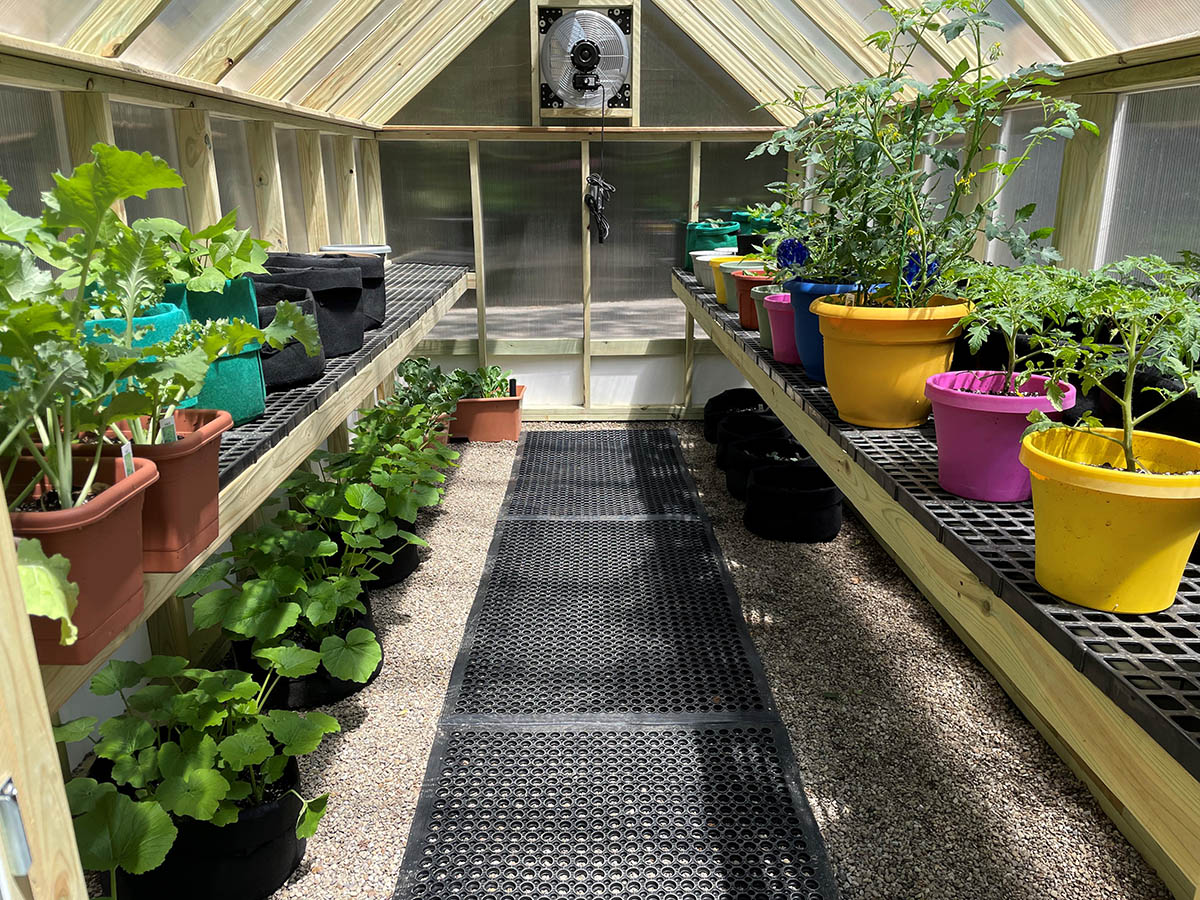 Available in a variety of sizes, the traditional greenhouse's footprint fits easily into any garden. The cheerful white trim made from vinyl composite offers an attractive greenhouse when viewed from the exterior while the 18" beaded wainscoting wall adds a practical note to the interior. You'll delight in using the wide 24" potting bench and a shelf on each side to the full length of the greenhouse. Its polycarbonate twin panels ensure even temperatures in the interior and offer more low maintenance appeal.
Year-round Planting & Harvesting
Greenhouse growing can add year-round planting and harvesting opportunities. The A-frame design offers functionality with the full-size storm screen door, durability with its 2" x 4" pressure treated wood frame and modern touches like the electric exhaust fan to help keep summer heat at bay.
The A-frame is and will continue to be one of the most popular greenhouse designs to delight the avid gardener. Protecting your investment in time spent nurturing seeds into transplants, and reaping the benefits of pest-free fruits and vegetables harvested from its protective walls makes owning the A-frame greenhouse a true pleasure.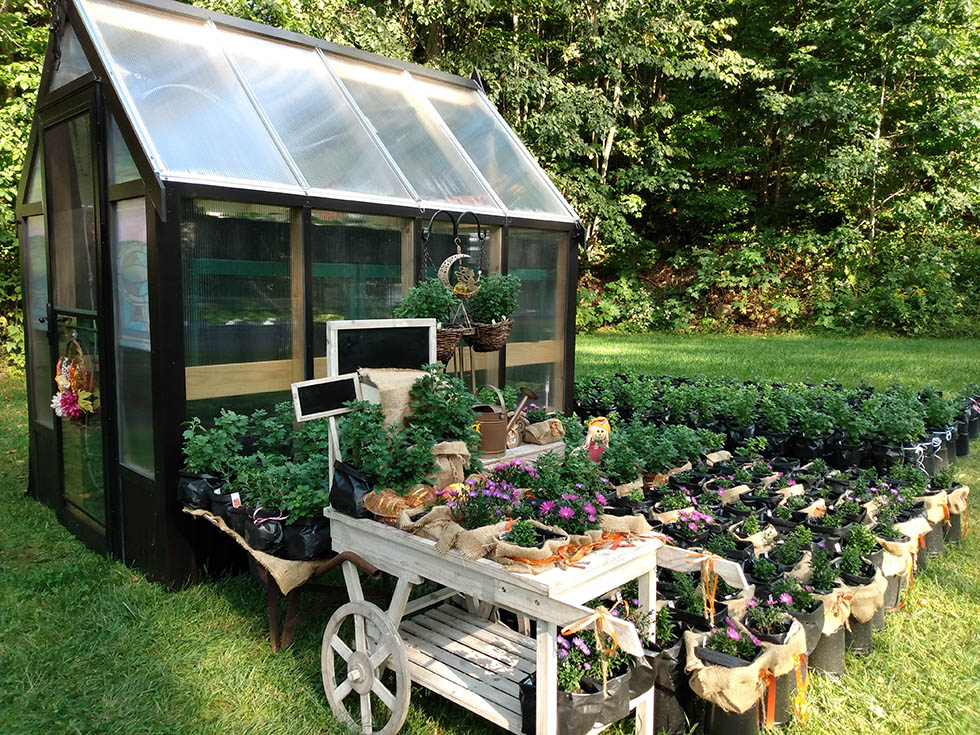 Potting Bench x Length of Greenhouse
A-frame Greenhouses Available Sizes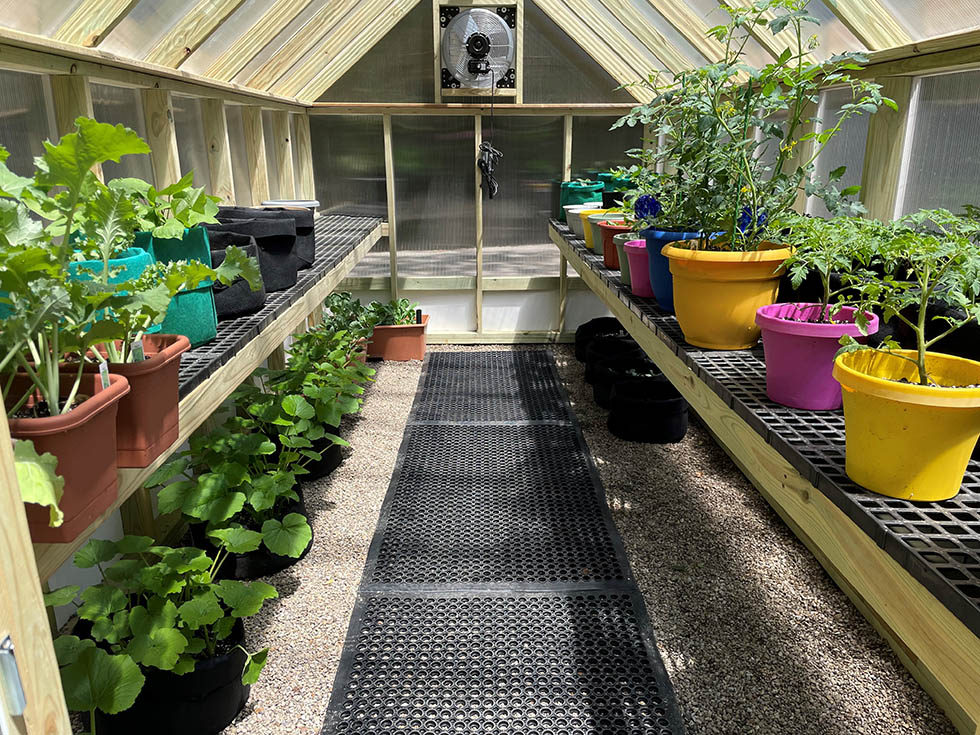 A-frame Elite Greenhouse Standard Features