The ultimate in form and function, the combination shed with a greenhouse attached offers the advantage of having everything you need for gardening all in one place.
Delight in all the advantages of the Prefab Greenhouse-Shed Combo which include a pretty structure that will enhance the beauty of any garden.
The ultimate in design and style, the busy gardener will enjoy the space to pot and potter to their hearts delight all under one roof. No more trips back and forth for just the right garden tool or piece of equipment, and services like water and electric can be easily accessed all in one place.
The Greenhouse-Shed Combo offers plenty of light, includes handy features like potting shelves on 2 sides plus the perfect spot to relax between projects on the low maintenance cedar deck.
Built with superior craftsmanship our Amish carpenters are known for, you will enjoy this prefab greenhouse/shed combo for years to come.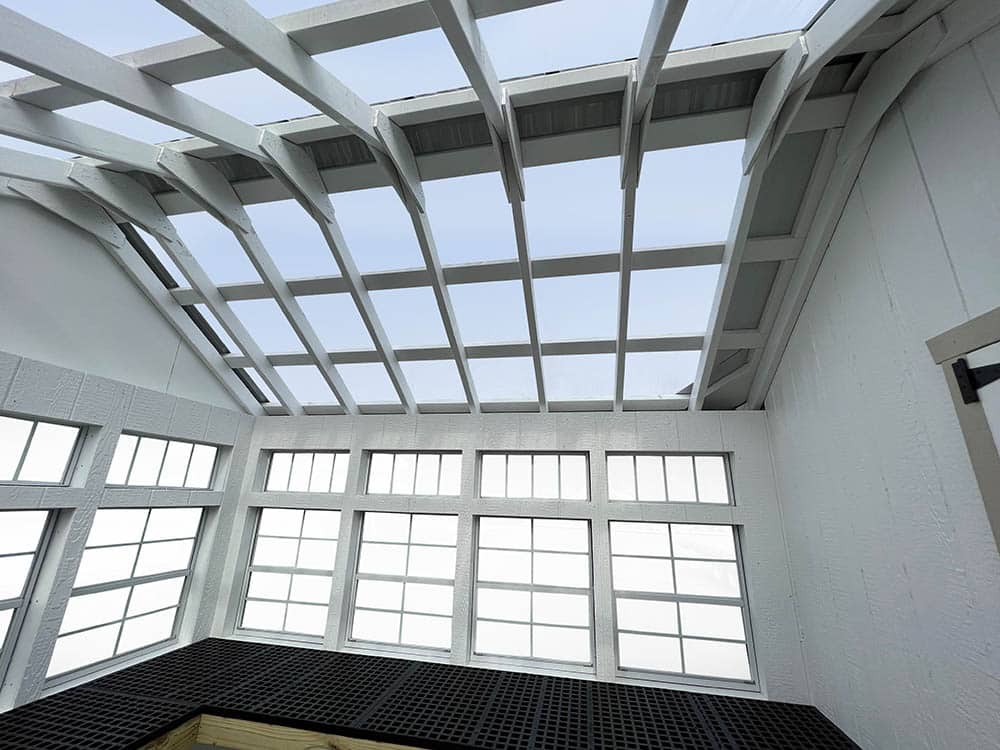 View our Greenhouse Shed/Combo video
Windows with Screens in shed area
Greenhouse Shed/Combo Available Sizes
Weather XLTM Crinkle Finish - Metal Roof Options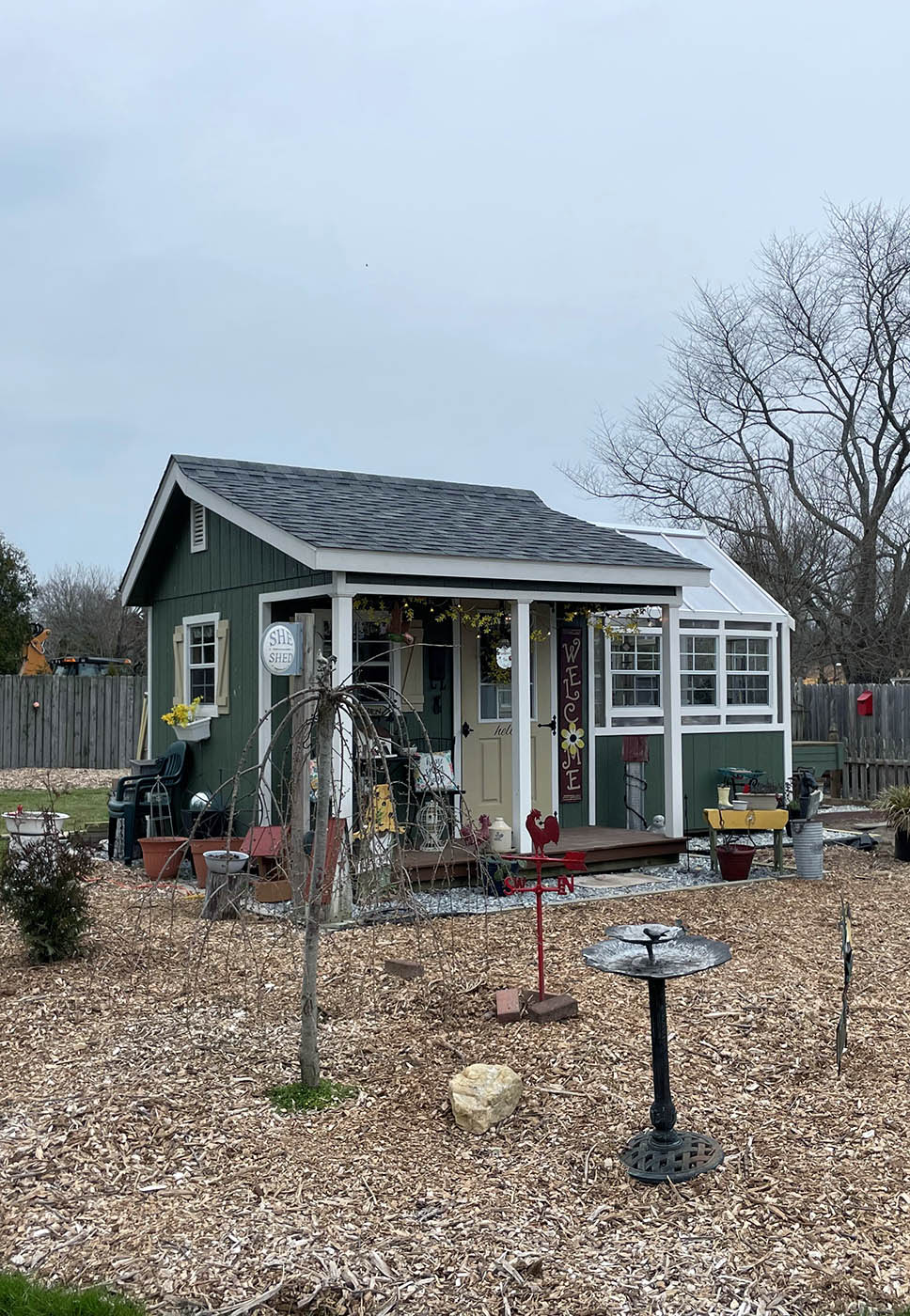 Greenhouse Shed/Combo Standard Features Include
Greenhouse Shed/Combo Standard Features Include
Greenhouse Watering & Lighting Systems
Extending the growing season to a year-round operation is possible with the use of the right lighting system. Nurturing the water needs for all you grow in your beautiful new greenhouse is a task essential to ensure plant life reaches its full potential.