Building a new horse barn is a fun-filled and exciting project for every horse owner. Best barn building ideas, inspirational designs, individual style and the perfect horse barn is yours for the asking here at Horizon Structures. But what to choose??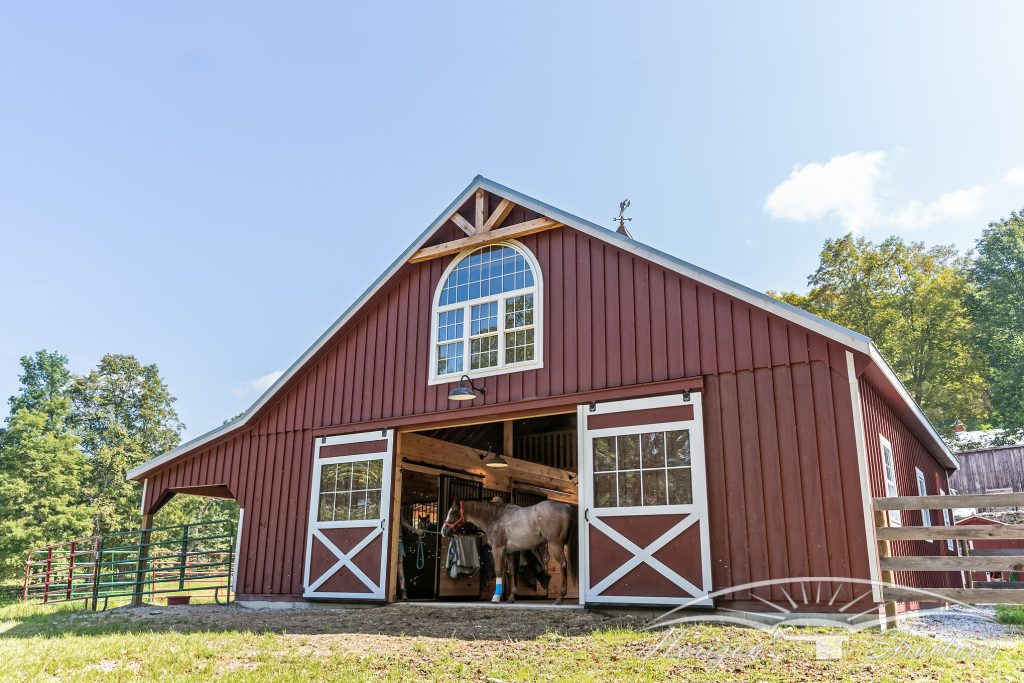 The many horse structures we produce and deliver across the U.S.A. provide a wealth of equine and livestock housing ideas with every feature imaginable and we are pleased to showcase some of our most outstanding barn-building projects with you among these pages. Use the 'filter' option as you go, to focus on some favorites that meet your personal preference in size and style.
Customizable barn colors and a litany of features enable you to design and create a horse barn that is uniquely your own. Functional but fabulous barn designs make your daily horse care experience the best it can be and our Amish craftsmanship and use of modern material components offer durability and low maintenance for the ultimate legacy build.
ALL our prefab and modular barn projects are built-to-order and fully customizable. Rarely, if ever, do we build the same barn twice. For many of our customers, building a barn and bringing their horses home is a once-in-a-lifetime event that they've been dreaming about since childhood.
It may start to feel a bit overwhelming as you view these beautiful barns. Contemplating all the details, decisions and steps along the way that must be involved in getting your dream barn on the ground and ready for your horses may seem intimidating.
You're not alone! Most of our clients come to us with nothing more than ideas and a vision.
Relax! We're here to help. Immerse yourself in the process of making your dream come true as you browse our barn project gallery.
When you're ready, reach out. We have professional, knowledgeable staff and online resources galore to help you through every step of the process from initial design, permitting, site preparation, financing, and more.
Get inspired! Take a browse and enjoy making the ideal selection for your needs and wants. We look forward to working with you.