Monitor Modular Horse Barn
Discover the benefits of a Monitor Modular Horse Barn, featuring windows for natural light and ventilation as well as an upper level for expanded storage.
Our monitor modular barns are a favorite, here at Horizon. This modular barn is essentially three separate "boxes", one for each side of the aisle and a third creating the roof. The monitor barn kit's upper level is built in the workshop and shipped complete (or pre-fabricated), just like the sides. The loft is then set up above the aisle with a crane, or forklifts.
One advantage of the modular monitor barn style is that we can install windows along the sides of the loft, giving the monitor exceptional ventilation and light. As with the high profile, a monitor modular barn can have a full loft, partial loft, or no loft.
Siding and / or kick board material may vary depending on locally available materials.
Horizon Structures reserve's the right to substitute white pine siding and / or oak kick board with materials best suited for optimal performance within your geographic region.
** Cypress siding may be substituted for white pine, in Southern and Western regions, due to its moisture and insect resistant properties.
** Spruce may be substituted for oak kick board due to local availability.
Beautifully constructed inside and out the Monitor style barn consists of 3 pre-built "boxes" that can be tailored to your specifications.
Incorporate stalls / tack room / wash stall – You decide on the room sizes and layout.
Our monitor modular barn kits can also include a loft: full, 3/4 or 1/2.
Important Information Regarding Our Monitor Barns:
NOTE: All barn, run-in and stall dimensions referred to on this site are OUTSIDE dimensions
Delivery - Here's How It's Done...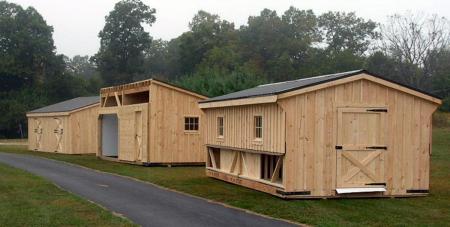 The pre-built sections arrive…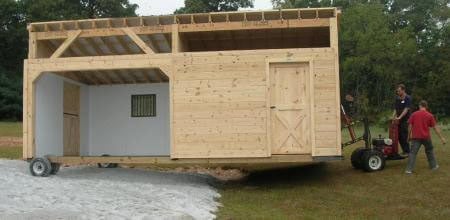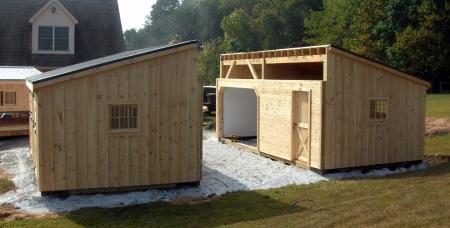 The pieces are in place, lined up and ready for the loft.
Here's where things get interesting…
The crane gently lowers the loft section into place. Two of our workman make sure everything aligns perfectly.
After the third section is in place, the crew attaches the roof edges to ensure a secure, water-tight connection.
The final steps include adding the stairs to the loft, making sure all stall doors and windows open and close properly, and hanging the aisle doors.
Bring on the horses!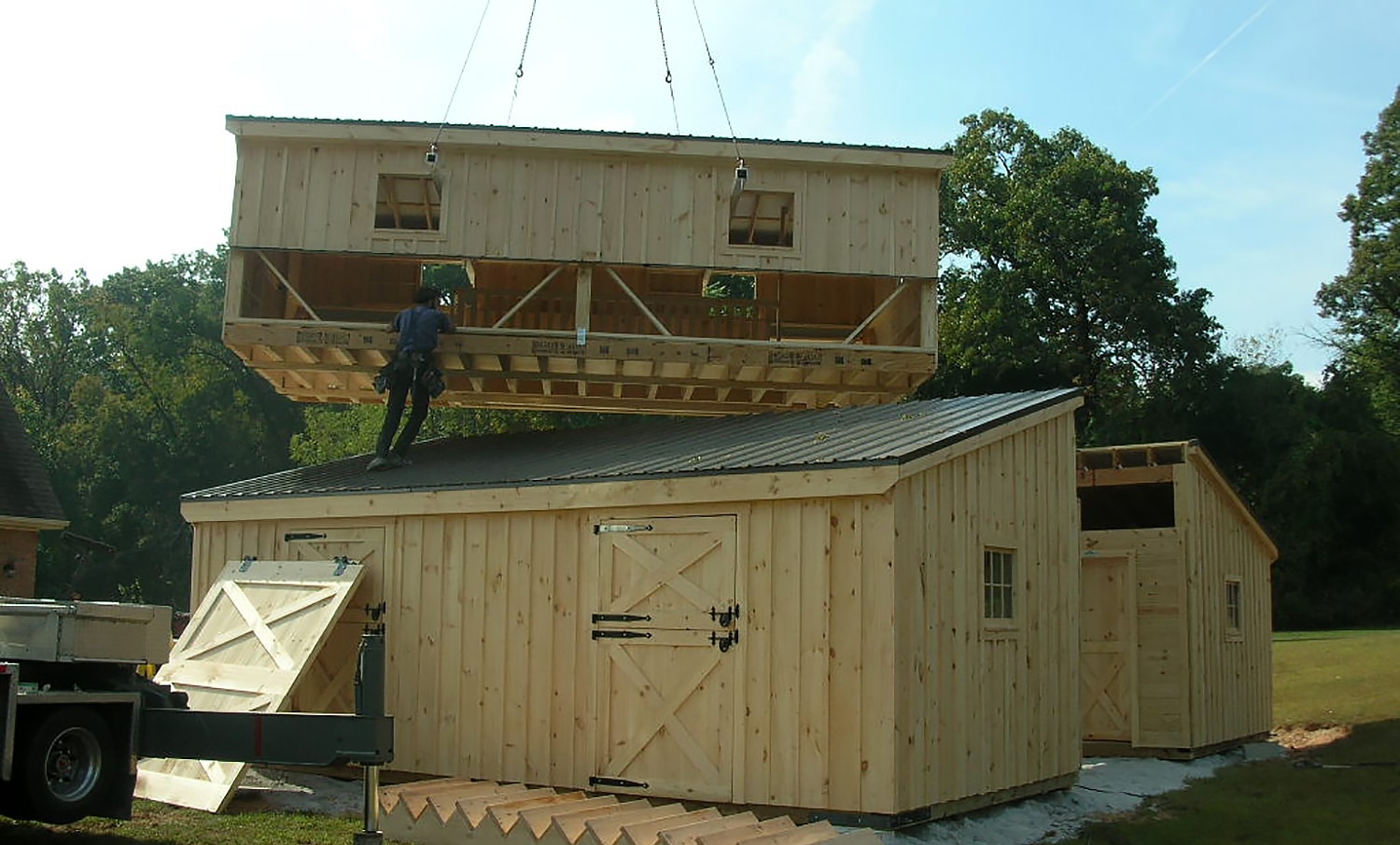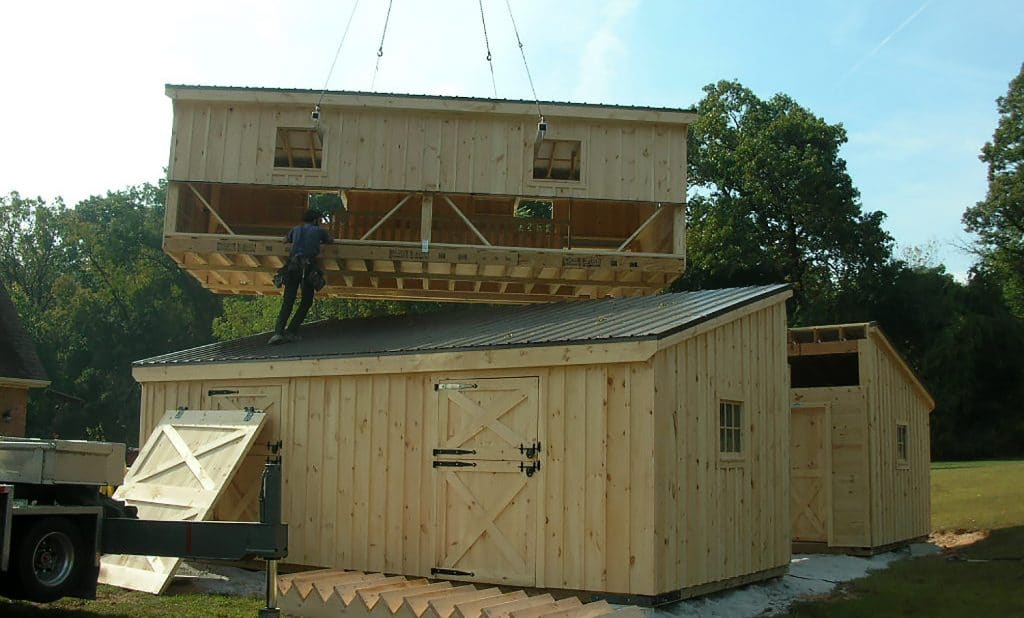 NOTE: All barn, run-in and stall dimensions referred to on this site are OUTSIDE dimensions