Building Permit Requirements
Building permit requirements vary by state, but when you purchase a structure from us we'll guide you through the process. Order your new structure today!
Permit Hints and Tips - Horse Barns, Garages, Sheds...
Building permit requirements vary greatly from state to state and even from county to county. As the property owner, it is ultimately your responsibility to make sure you are obtaining the proper building permits for sheds, or any other structures, and also following the proper protocols. However, Horizon Structures is here to help! We can usually provide the necessary information with ease, and permitting can be a simple, smooth process with a little patience and communication. Following are some hints and tips to help you along the way.
Usually required for land designation that regulates the way in which the land and buildings on the land may be used.
Usually required any time you are building a new structure or altering an existing structure.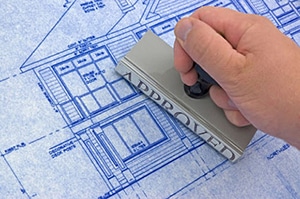 NOTE: Should Horizon Structures need to apply for a state license, certificate of authority, or any other form of documentation to build or deliver to your property, you will be responsible for any and all fees incurred.