Calls from prospective horse barn purchasers come in frequently to modular barn building companies asking about utilizing a modular construction or prefabricated horse barn shell as a good option for the start up of their new house.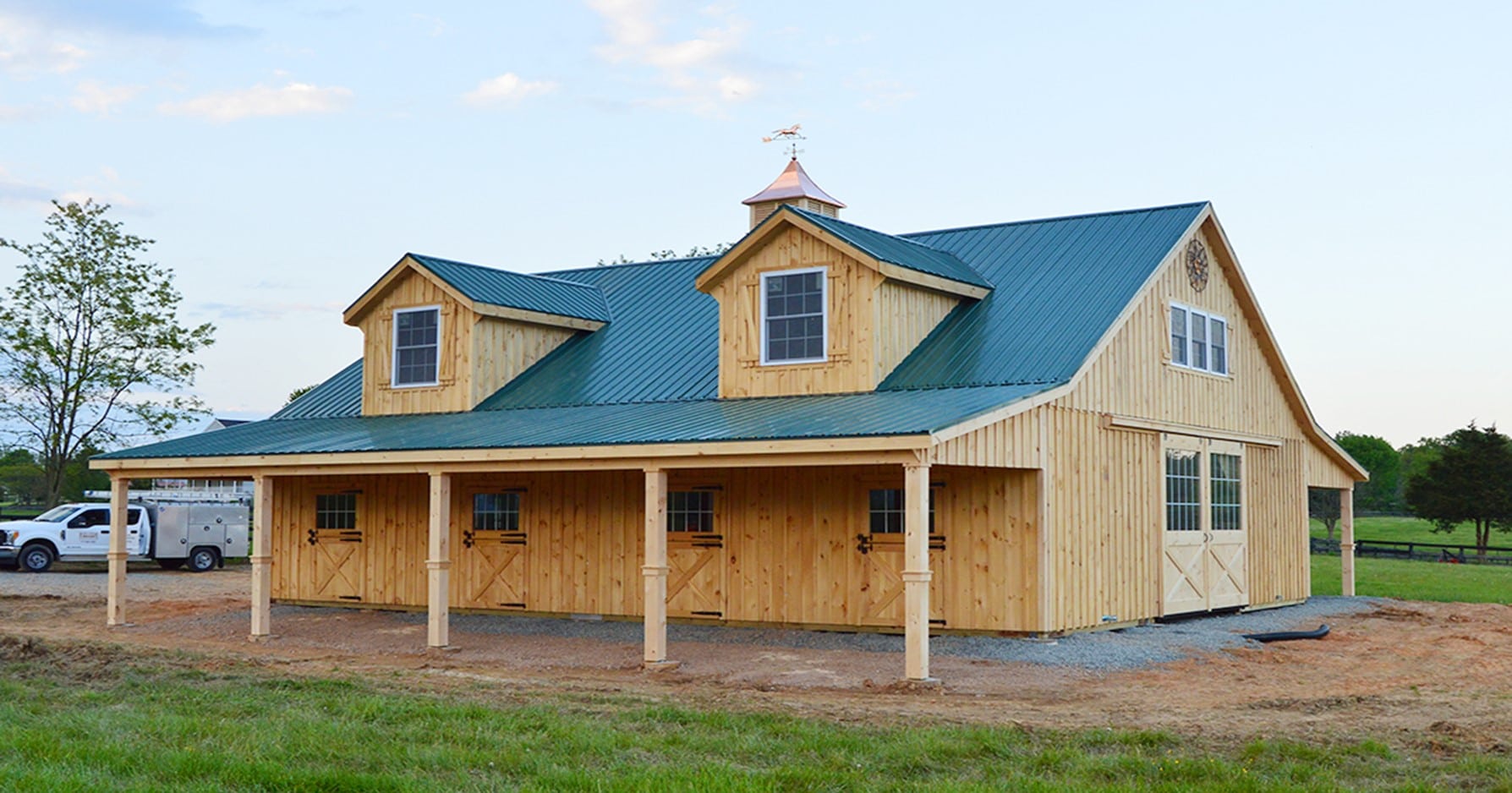 The advantages of buying a modular horse barn build over an on site construction such as a pole barn or stick-built structure are significant. Advantages include:
The identified ' nailed down' cost for the project from start to set up and finish ready to use. Companies such as Horizon Structures even offer ball park pricing guides to help get you started with budget planning even before you have to call the office.
Factory manufacturing process is not subject to weather or material delays
The consistent quality of craftsmanship that a trained and proven team of carpenters will produce
Warranty for the structure on workmanship
A quick timeline for the build
Buying a modular horse barn is an easy task to complete. The entire process can be done virtually with full customizations and no need to step out the front door. This makes prefabricated and modular structures an attractive method to use for purchase a large structure. This is clearly evidenced by the upward trending acquisition of horse housing manufactured 'in house' and shipped nationwide by the larger companies versus on site construction.
The stellar selection of upgrades and customizations make shopping straightforward and the process easy to navigate. It is both affordable (although not the cheapest option) and simple to execute.
Tread Carefully
Contemplating a new house build warrants a review of different criteria in the design, engineering, construction and materials utilized for the project than that of a horse barn. Ultimately the modular horse barn, even with some minor changes in construction methods, will not yield a satisfactory result as a human residence even if the zoning and code officer in the neighborhood allows its rehabilitation for human use.
I spoke with Project Manager, Denise Chesnet, at Horizon Structures about the impediments and obstacles that switching a horse barn design and build to a house structure entail:
" Is it possible to change up features on the design and construction of our horse barns to work as a house, yes. But it is a path you don't want to walk down. We've tried it enough to know. No-one is going to be happy with the end result. It is one thing to outfit one or two stalls of a horse barn as a working space such as an office or tack room with the addition of a wood floor and a few other changes. But it is quite another to make an entire 'shell' of a large building habitable for humans," explained Chesnet.
When asked about the Horizon Structures latest addition to the horse housing line up, the hybrid designed timber frame barn as a possible option for conversion Chesnet explained this design doesn't work well as a house either:
" The base of the timber frame barn we offer is a sectional barn. This is not a stick-built construction with poured foundation walls, sealed sill plates and the features you'd want in a home. While the aesthetic appeal of the timber frame with its beautiful carved wood and tenon and mortise joinery is highly prized, the reality is that the entire construction is still based around the needs of horses not humans."
Modular and prefabricated horse barn builders shy away from selling horse barn 'shells' as a basis for a home for good reason.
Here are a few things you should know before you embark in requesting a horse barn be customized as a shell for a house build: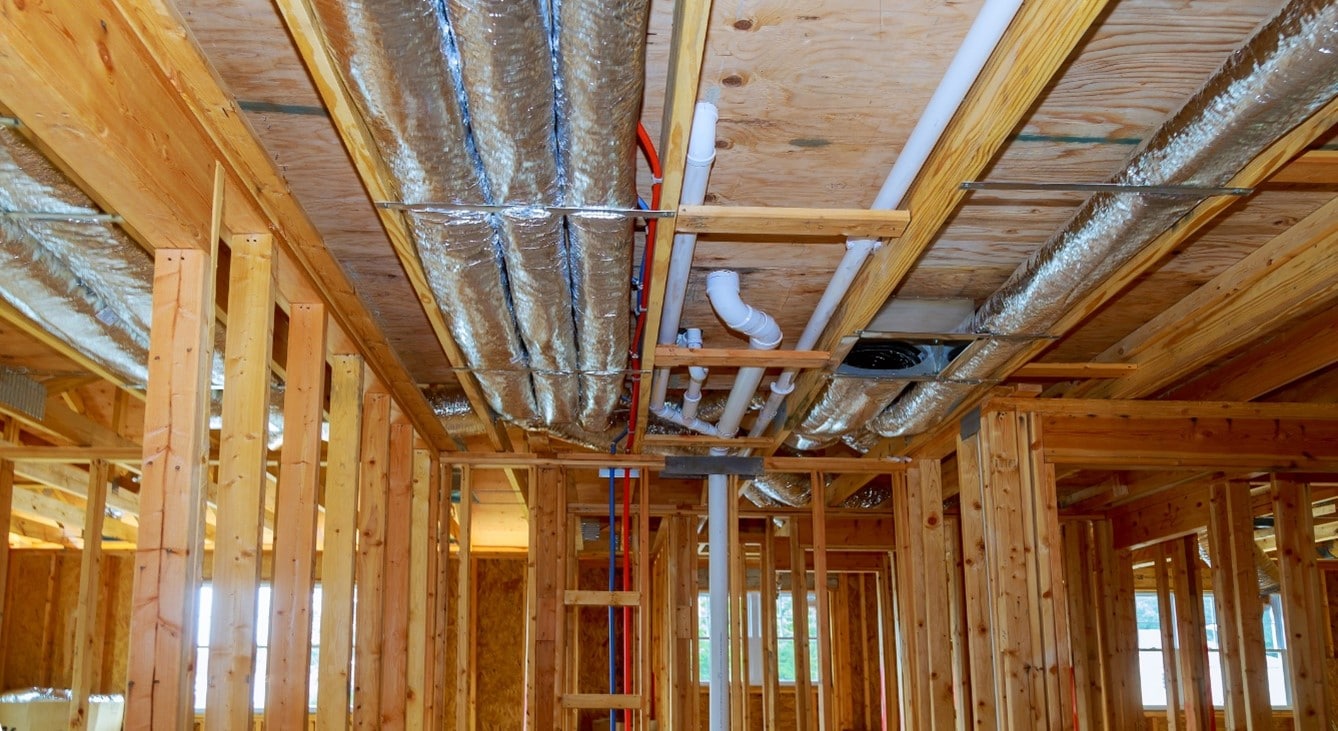 Sheathing or siding on a horse barn is one layer of material. This is insufficient for human housing as it offers no opportunity for insulation or protection from condensation if the interior is heated.
Wall framing on a horse barn does not typically run 16" on center vertically, affording no space for insulation batts or the running of extensive electric and plumbing systems.
A modular barn typically does not have a built in floor system. Its support system is generally large timber posts supported on poured concrete forms beneath ground level.
Posts and pillars that are integral to the support system of the horse barn may not be safely removed to provide open space within the structure without risk of collapse or imminent failure (perhaps critical) of the building.
Access points for vermin, birds and other wildlife are inevitable with no seal between ground level and walls. Additionally there is no 'seal' to protect the base of the siding materials and interior walls from damage that may be caused by damp rising from the ground or insects, vermin or other wildlife entering the sub-structure of the building, even if sheathed on the interior surface.
Interior engineering or exterior wall bracing and support systems may not be sufficient to support additional floors on second story levels.
There is no allowance for 'chases' to run HVAC, electric, plumbing and other household systems.
Windows and doors may not be sealed to code or provide adequate protection from moisture or air intrusion, and may not meet energy saving requirements for new homes.
Roof sheathing and roof layers are not protected from condensation that will occur if the interior space is heated.
In general horse barn shells may not meet (National Electric Code) NEC and other building code and zoning restrictions and requirements for human habitation including fire safety due to structural design. There are many considerations that these codes include that are specifically to protect the structure and thus the homeowner and future residents of the building. For example: types of hardware used in joinery.
A building constructed without the issuance of necessary local permits that meet code will not be approved with a Certificate of Occupancy. This lack of proof of compliance with applicable building codes will impair the opportunity for future sale of the property.
" People believe that using a horse barn for conversion to a house is simple. The reality is it that it is not a cheap or easy solution. If you have a horse barn with a loft above, it is relatively straightforward to insulate the floor underneath the loft space and the roof above. Given that there is ample headroom, ventilation, both passive like screened vents and insulated windows and that plans for roughed in electrics and minimal plumbing needs have been provisioned for, then the use of the loft space can be converted. Given the local zoning ordinances allow it. Always good to check these things out before you build it!" said Chesnet.
Horse barn to house conversions even at factory level are evidently very expensive as Chesnet's many years of experience in the project office attest:
" Not only are the changes required to switch horse to human housing expensive, they are actually more costly than building the structure as a house in the first place. We quote a lot of folks on making these changes to the horse barn shell, and rarely if ever does the prospective purchaser buy the modular building. This is simply because it is such a crazy expensive thing to do. It is just a bad idea from start to finish."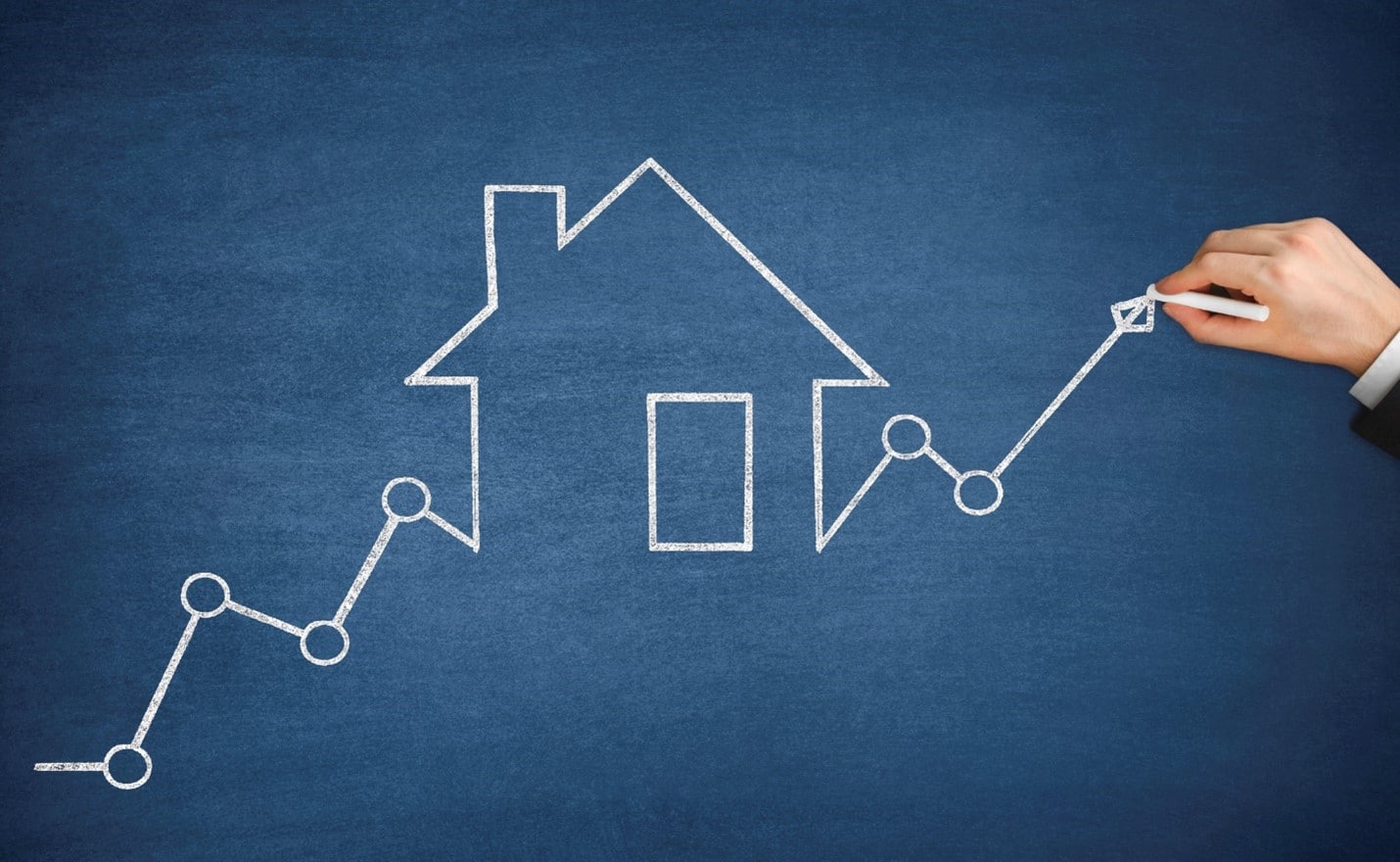 Take Home Message
No! Don't take a horse barn home for your home base. A horse barn is not a workable shortcut to a new house. The costs to upgrade the 'shell' to meet minimum building codes will be more expensive than constructing a house made to meet the legal specifications considered safe for a human residence.
In the end, upgrading all the horse barn features necessary to modify a horse barn to the standards necessary as defined by government authorities will cost more aggravation than it is worth to go through the endeavor.
The final result of making such modifications will likely still fall short of the protections that existing building codes demand for human habitation in the U.S.A.