Dog Kennels, Dog Houses & Dog Pens
A Horizon Structures pre-built outdoor dog house kennel is the perfect way for you and your pet, show or working dogs to safely enjoy time outdoors. Whether you're looking for dog kennels, dog pens, or custom dog houses, we've got the best prices and options to customize the perfect outdoor dog structure you're looking for!
This dog house kennel for sale is NOT a Kit. Ready to use as soon as we unload it.
The outdoor dog kennel houses shown here are a just few examples of what we can do. If you have something else in mind, please contact us for a free price list and kennel buying guide. We can design our custom dog houses for sale to meet your exact needs.
Traditional Standard Features
Residential Kennel Showcase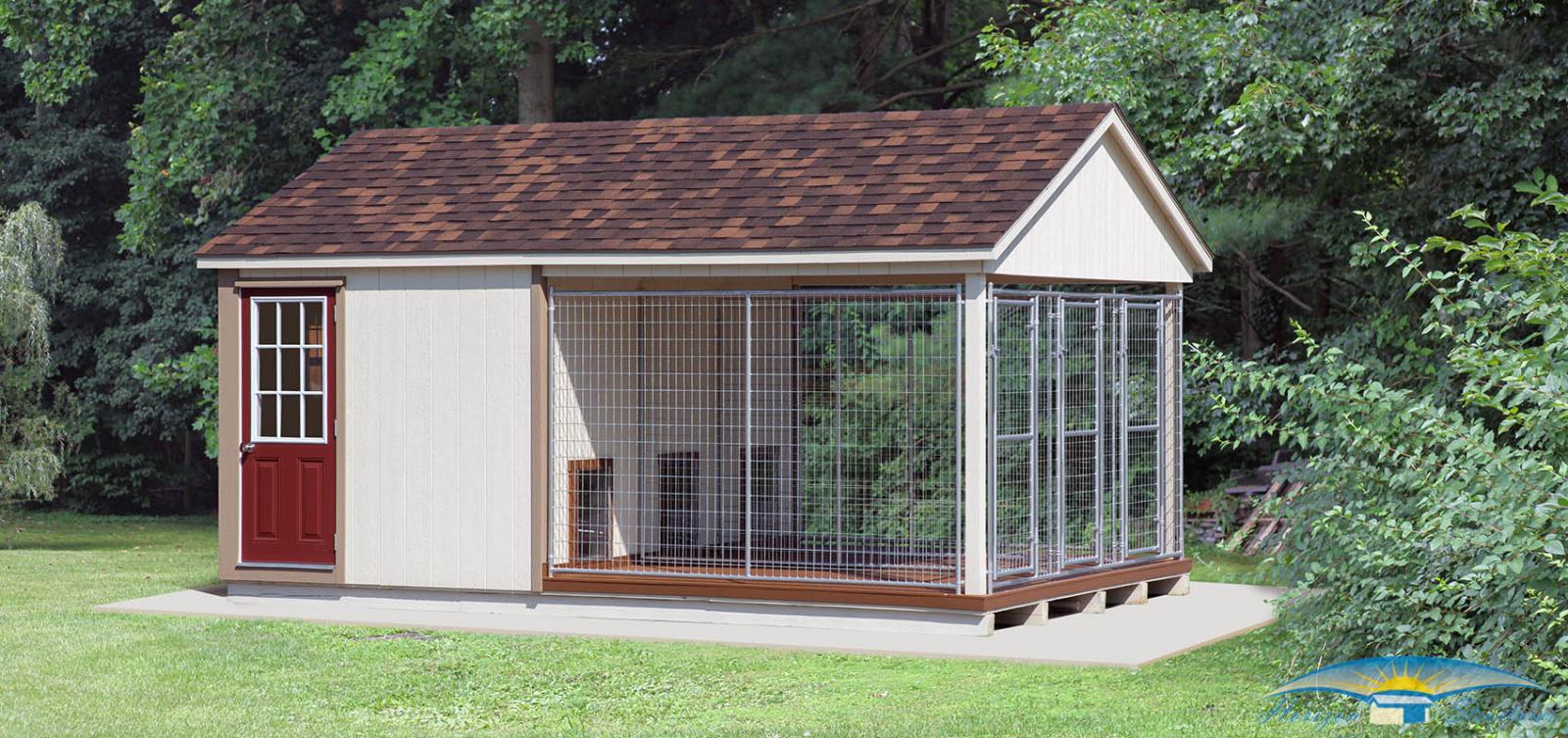 Arlene V
Driftwood, TX
Kennels are all in place and the plumber and electrician will be here today to hook up. Very impressive how all this was done! Great people who are very capable to do the job! Thank you for all you help! We will do a walk thru today... all is looking great!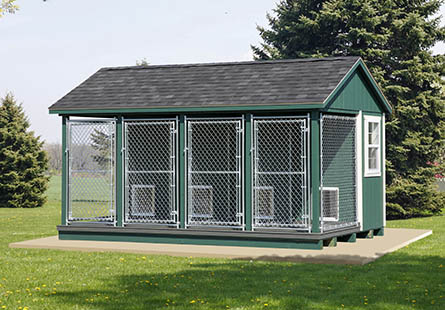 Jim D.
Wilmington, DE
Attached are pictures of my Horizon Structures dog kennel. I couldn't be more pleased with the quality of the kennel. It is perfect for my two Labradors. From our initial visit to delivery and installation the process could not have been better especially the guidance from the Horizon team regarding size, materials and components of the kennel. Thank you!