Commercial Kennel Options
Metal Siding
Upgrade your standard outdoor kennel with our metal siding. This siding not only comes in a variety of beautiful colors, but it is completely maintenance free and super durable. This means your structure can be even easier to clean and care for!
Vinyl Siding          
Give your outdoor kennel the same exterior treatment as your home with our vinyl siding upgrade. This is a maintenance-free and cost-effective way to beautify the exterior of your kennel and bring an added layer of durability to your space.
Metal Roof
The roof of your kennel is extremely important when it comes to the durability of your structure. If you live in a high-wind area, or one that is prone to inclement weather—a metal roof upgrade can be a smart addition to your structure.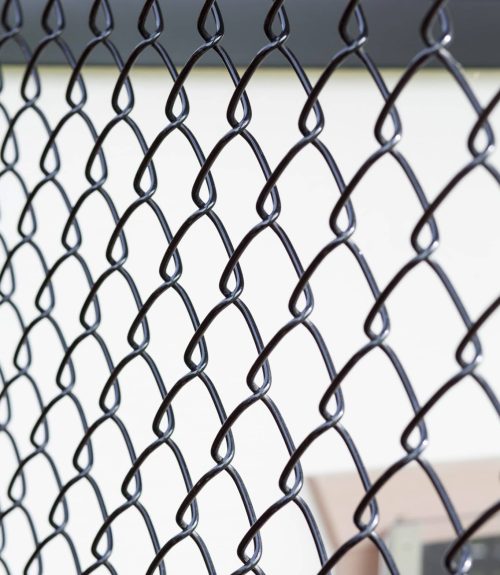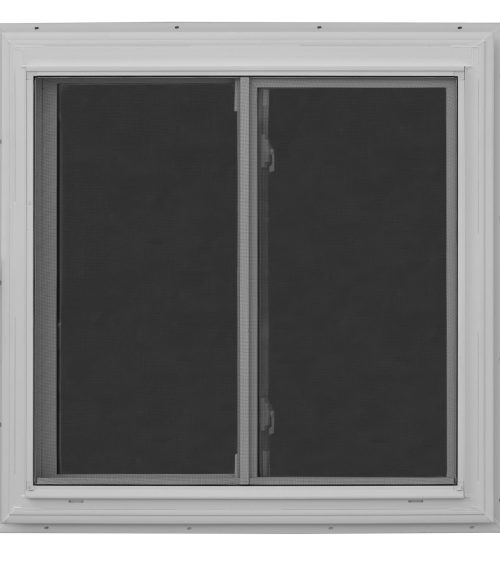 Door Upgrades
Give the primary door of your kennel an upgrade with our six-panel slab pre-hung door. This makes the "man door" of your kennel completely draft-free. This is the perfect upgrade for those who also have offices in their commercial kennels and is one of our "Customer Favorite" upgrade options.
Window Upgrades
The windows of your structure are important, which is why we have a number of potential upgrades for our windows, including 11-litle or 9-lite fixed windows, or our vent-lite functional windows. Our most popular window upgrade is the 36'x36" sliding window with screen. We also have the 20" x 40" double pane sliding window available as an upgrade as well.
Shutters
Shutters can add style and a pop of color to the exterior of your kennel. We offer three shutter upgrades available for our kennels: traditional raised panel vinyl shutters, simple slat shutters or are farmhouse-inspired Z shutters.
Feeding and Watering Solutions
Keeping your pets well fed and watered is paramount to their health and well-being. This is why we offer a number of potential feeding upgrades including a stainless-steel feeder with lid and our stainless steel easy-clean water bowl. You can also upgrade to our adjustable Lixit Nibble Stainless Steel water dispenser.
However, one of our most popular feeding and watering upgrades is our 2-3 Quart Feeder Bowls. These bowls come with a stainless-steel bracket and hinged rods to easily keep bowls in place, no matter how excited your pups are to use them.
Upgraded Drains
When you are constantly rinsing out your kennels, you need the right drain to make washing a breeze. This is why one of our popular upgrades is our Interior Stainless Steel Channel Drain. This drain can be placed right inside the dog door against the wall, making it simple to hose any messes away.

Wash Down Solutions
One of the biggest challenges of maintaining an outdoor kennel is keeping it clean and sanitary for your animals. In addition to our upgraded drains, you can add exterior wash down solutions and raised floors.
With upgrades like our freeze-proof exterior water faucet or interior hose port, so you can easily attach a standard garden hose to your kennel in an instant. You can also add our retractable hose reel with heavy duty garden hose to help keep your hoses out of the way.
However, one of our favorite wash-down solutions is the wash tub. Nothing is as convenient as having a sink right in your outdoor kennel for all of your cleaning solutions.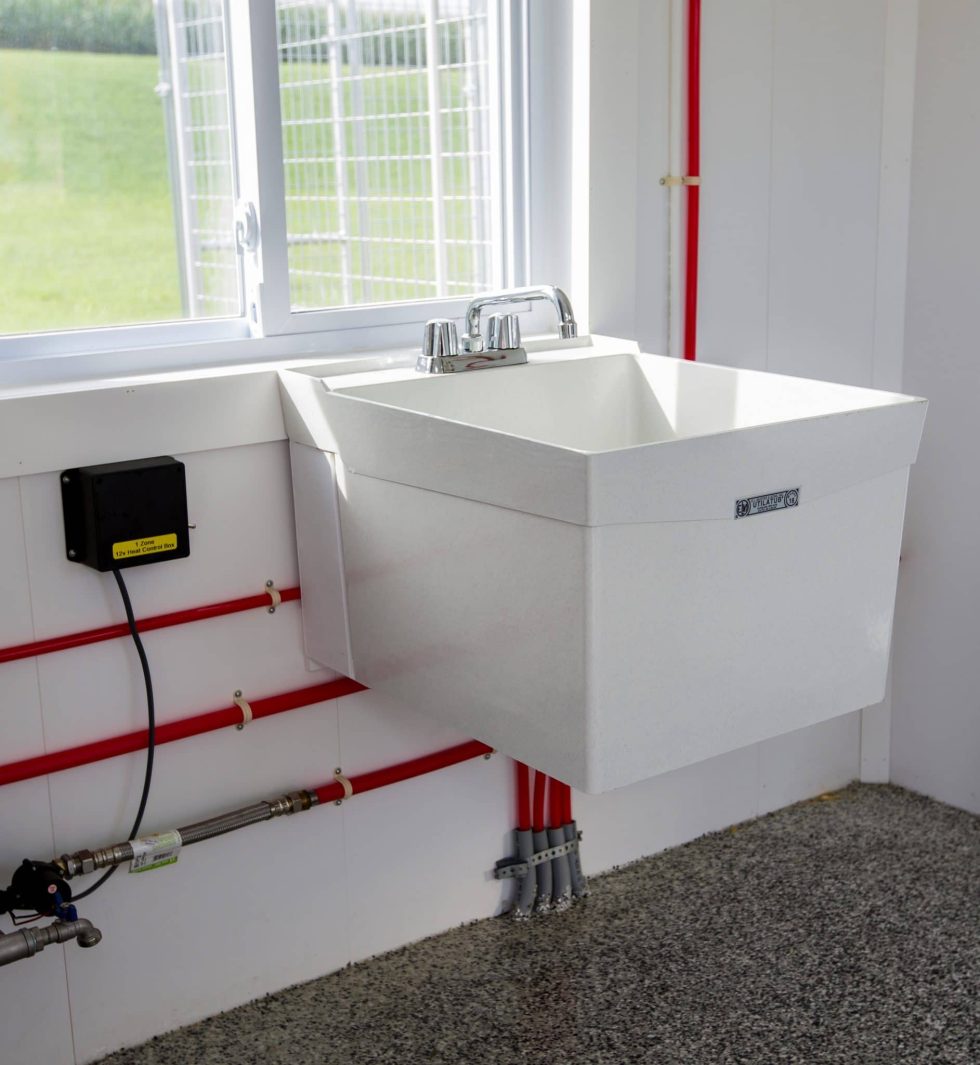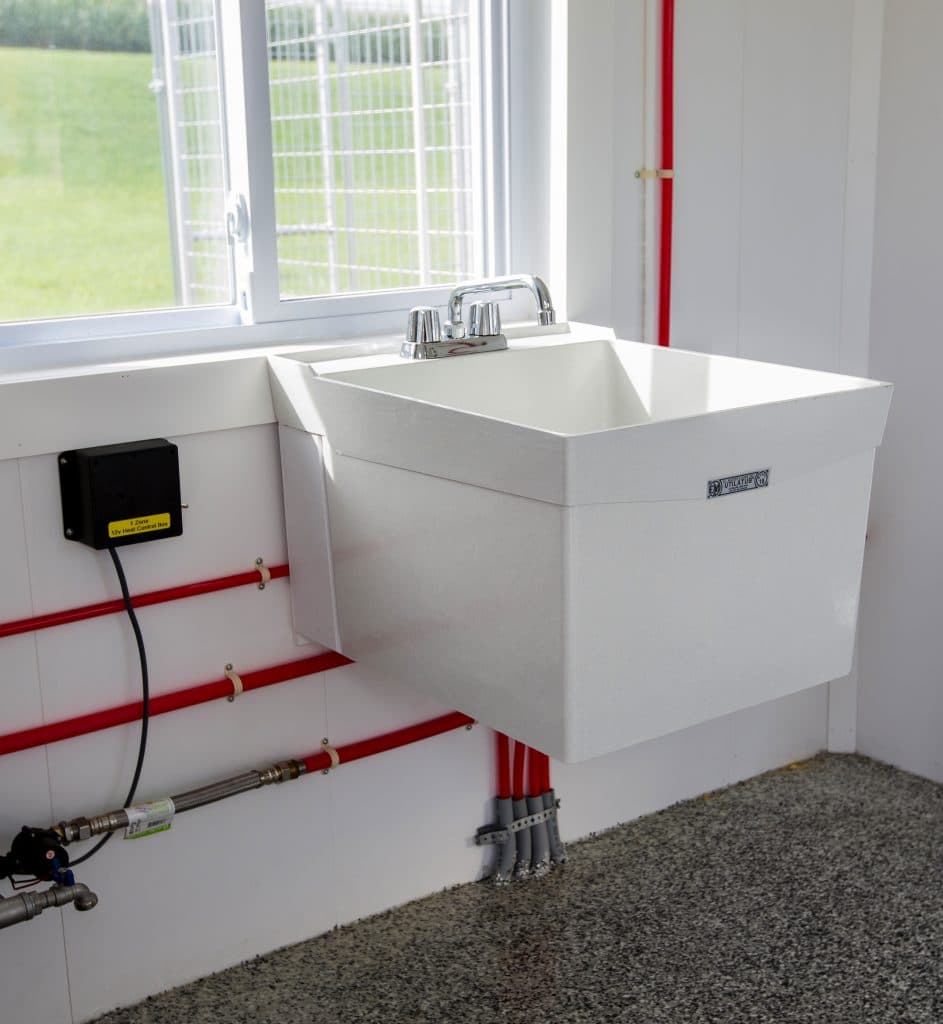 Standard Electrical Package
Our most popular kennel upgrade by far is our electrical package.  With our standard electrical package, you will get:
One light
One receptacle
One light switch
One electrical box
This can be used to bring light into your outdoor kennel, but you can also add more lights, outlets and receptacles so you can add heaters, plug in grooming tools and make your kennel even more functional.
Upgraded 12 Volt Light Package
Our 12-volt light package is a great way to add lighting to your kennel. This package includes one light and one light switch, but more lights can be added. This means you will never need to use your phone or a flashlight to check on your dogs in the middle of the night again!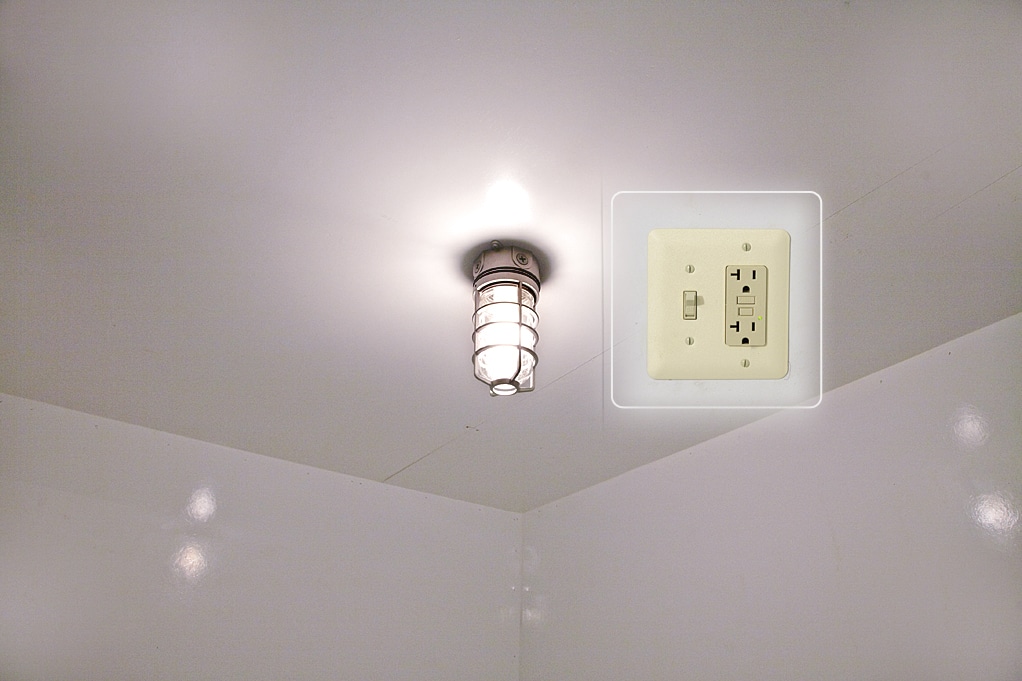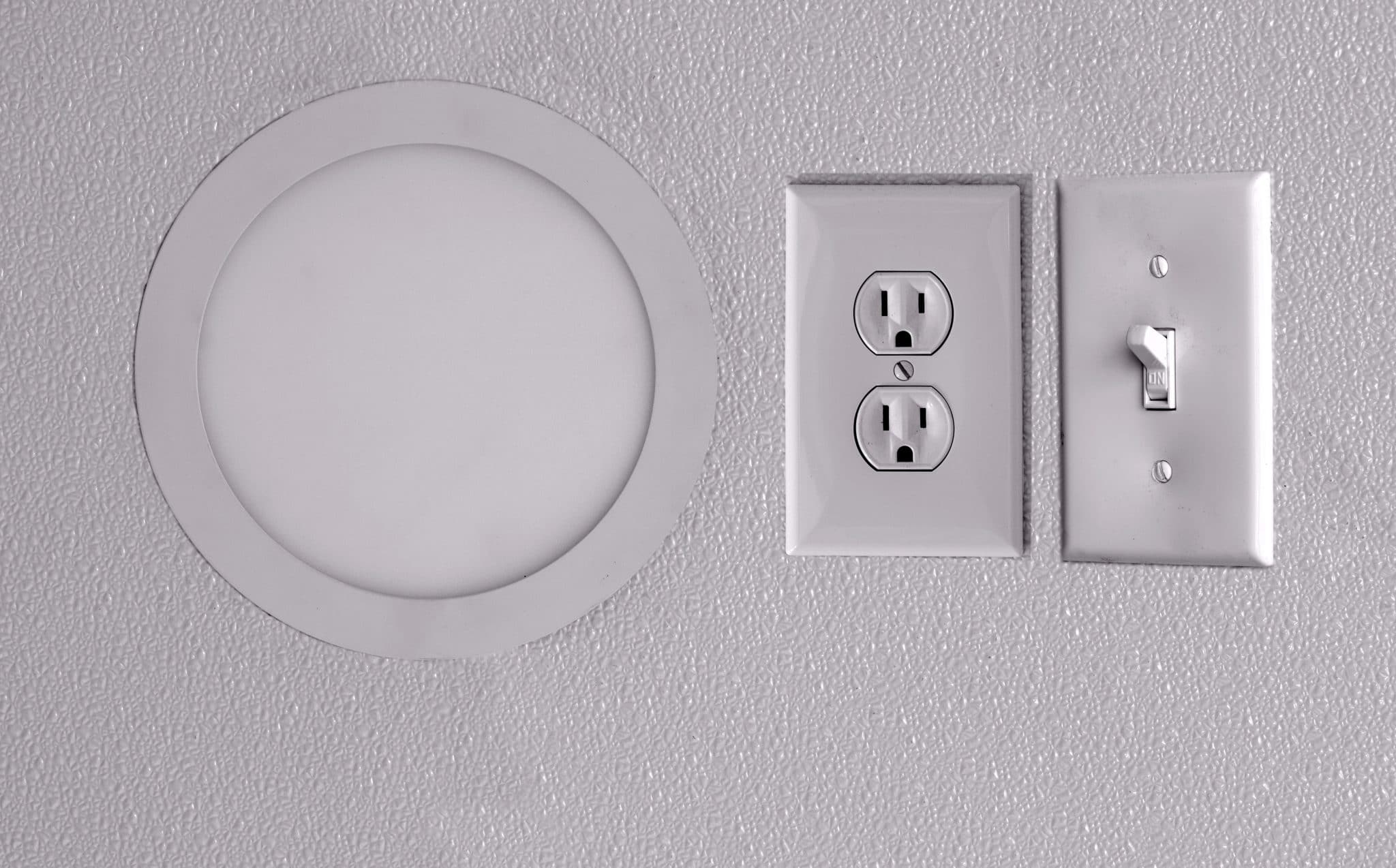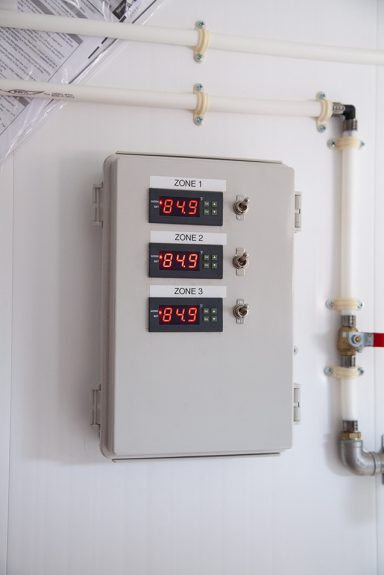 Exterior Electrical Solutions
The interior of your dog's kennel isn't the only place you may need a little extra light. You can easily add upgrades such as exterior entrance lights, exterior run lights or exterior flood lights to your structure. We can even add an exterior disconnect box to your structure as an upgrade as well.
Electric Whelping Options
A well-thought-out whelping room can save you a lot of time, frustration and money. This is why we have whelping options that can be used in accordance with your upgraded electrical package. We offer:
Electric whelping beds to keep puppies warm
Accu Temp whelping nests that are critical for the first two weeks of a puppy's life
Radiant floor heating systems with control boxes
With these smart features, you can easily make sure moms and puppies are warm, safe and healthy while providing the ability to precisely control their environment.
Heating and Cooling
You want your outdoor kennel to be more than a roof over your dogs' heads—you want it to be a home! This is why our heating and cooling upgrades are so popular! We offer mini split heater and AC units to help temperature-control your space. We can recommend specific units according to the size and square footage of your structure so you get the perfect temperature control solution.
Ventilation Systems
In addition to heating and cooling, proper ventilation is key to keeping your outdoor kennel comfortable. One of our "Customer Favorite" solutions is our 16" 110-V Exhaust Fan with Aluminum Gable Shutters. We also have a smaller 12-V 12" Exhaust Fan, or a ceiling fan with variable speed switches. No matter what option you choose—our systems can help keep your kennels well circulated and comfortable.
Fencing
Most dog owners know that fencing is very important when it comes to keeping dogs safely in place. We offer several upgraded fencing options. Our popular options include:
Hot dipped galvanized 6-GA 2×4 welded wire panels (our most popular option for aggressive breeds)
Hot dipped galvanized 6-GA 2×2 welded wire panels
Black coated chain-link panels
9-GA Chain-Link Panels
4" High Solid Exterior Kennel Dividers
Upgraded fencing can upgrade both the interior and exterior of your kennel while deterring climbing and chewing. You can always contact Horizon Structures for more information on what fencing solution will work best for you.
Run Floor
When it comes to keeping your kennel clean and sanitary, the right flooring can make all of the difference. You can upgrade to our heavy black coated wire for run floors or use our Tenderfoot Flooring. Our Tenderfoot Flooring is one of our "Customer Favorite" options and is more comfortable on your dog's feet than traditional wiring.
We can also add raised floor options or create a kennel with Polyurea Coated runs, which add an easier-to-clean surface than or solid composite decking solutions.
Color Options
Here at Horizon Structures, we know we offer a lot of upgrade options. We also know that one of the most fun options to select is the colors. We offer a variety of designer-inspired paint, shingle, metal, vinyl and stain colors so you can create a custom look that you will love. Certain upgrades, such as our metal roof also bring more color options as well