The board versus buy dilemma.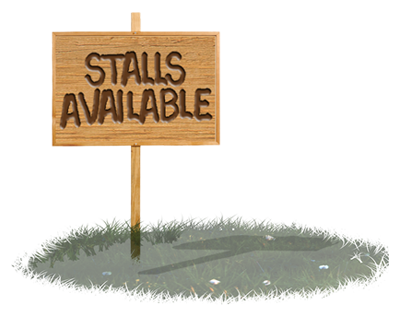 You've always dreamed about owning a horse and keeping it a home. Whether you already have property or are thinking about buying property, it's a good idea to start thinking carefully about whether keeping your horses at home or boarding horses is the right thing – before you buy a barn!
BOARD

BACKYARD

Money

Boarding horses requires a flat fee every month. The cost of board varies widely from area to area and from barn to barn. But regardless of the dollar amount, money spent on board is like money down the drain. Oh, except for those one or two days a week you can actually make it out to see your horse. Ask yourself, how many hours a week do you spend at the barn? And how much do you spend per week on board? So then… how many dollars per hour do you spend to see your horse face to face? The amount will probably surprise you.
You'll have the upfront cost of buying the horse barn, fencing, stable tools, and probably a horse trailer. You need to figure out how to afford the upfront price and how long it would take for all these things to pay for themselves versus boarding. But the point is, they likely will pay for themselves eventually. In addition, all this should increase your property value. In the long run, you can save yourself money and even get some money back if you sell your property.

Services

This is the nice thing about boarding horses! You likely have access to a riding arena, amenities like a wash stall, instructors, trainers, trails, etc. Furthermore, someone else is out in the snow at 5am to feed your horse and clean its stall. If you show, a professional barn will generally trailer your horse, get them ready, and even handle all the paper work and entries for the show. Boarding barns also provide a sense of community and camaraderie that might be harder to maintain if you have your horses at home by yourself. And perhaps it goes without saying, but a boarding barn is a business, so it is well-equipped to handle all the "fine print" logistics and paperwork of keeping horses.

With owning a horse at home, you are likely the only person responsible for their well-being. As a daily minimum this likely includes feeding, cleaning the stall / barn, turn out, and exercise. And these things must be done 365 days a year—no matter the weather, no matter that summer vacation. You'll also have to provide for a vet and farrier, both scheduling the appointments and being there to handle the horse. Check the availability of these professionals before you bring your horses home. Furthermore, you must ask yourself how much professional training you and/or your horse need to accomplish your riding or driving goals. Be honest about your experience. Can you do all the training yourself? If not, can you trailer to a trainer or have a trainer come to you?

Time

Boarding horses is a Catch-22 when it comes to the issue of time. Sure, you don't have to spend time doing the physical labor involved with daily horse care. On the other hand, you can't spend as much time with your horses as you might if you had them at home. Add to that the time you spend traveling back and forth to the barn…. With your horses at home, this is time you could be spending with them! Ultimately, your work schedule may decide the practicality of home horse-keeping.
There is no way around it: owning a horse at home will take a larger time commitment than boarding them elsewhere. And the time isn't just fun and games either; you must do all the other farm chores besides just riding. You'll have to repair fences, plow snow, manage your pasture, organize hay and bedding deliveries, keep yourself in fly spray, schedule farrier appointments, etc.
If you've found a boarding barn you trust, that isn't something to let go lightly. On the other hand, if you're not satisfied with the quality of care at barns in your area, handling everything yourself may be a better choice. Beyond the level of care, remember horses are social animals. If you have only one horse, you know they have buddies in the field and receive attention at a boarding barn. Making a horse live by himself isn't an ideal situation (and he may not even mentally tolerate it). Are you able to provide a companion?
You have more control over what happens to your horses if they are at home, and there's great satisfaction in that. Having said this, take some time to think about your experience. Do you know how to identify health problems and do basic equine first aid yourself? You can't call the vet for every little thing. What about a medical emergency, natural disaster, or fire? You must be prepared to handle unforeseen, catastrophic events on your own.

Seeing your horse from the back door

Not happening…
PRICELESS!