Investment in a new horse barn is a considerable capital expense. The building project provides much excitement and keen anticipation, but if you're not careful, it can also cause you some major headaches. Issues can occur during the building phase or down the road, especially if products utilized are defective or the structure has not been properly constructed or set up on site.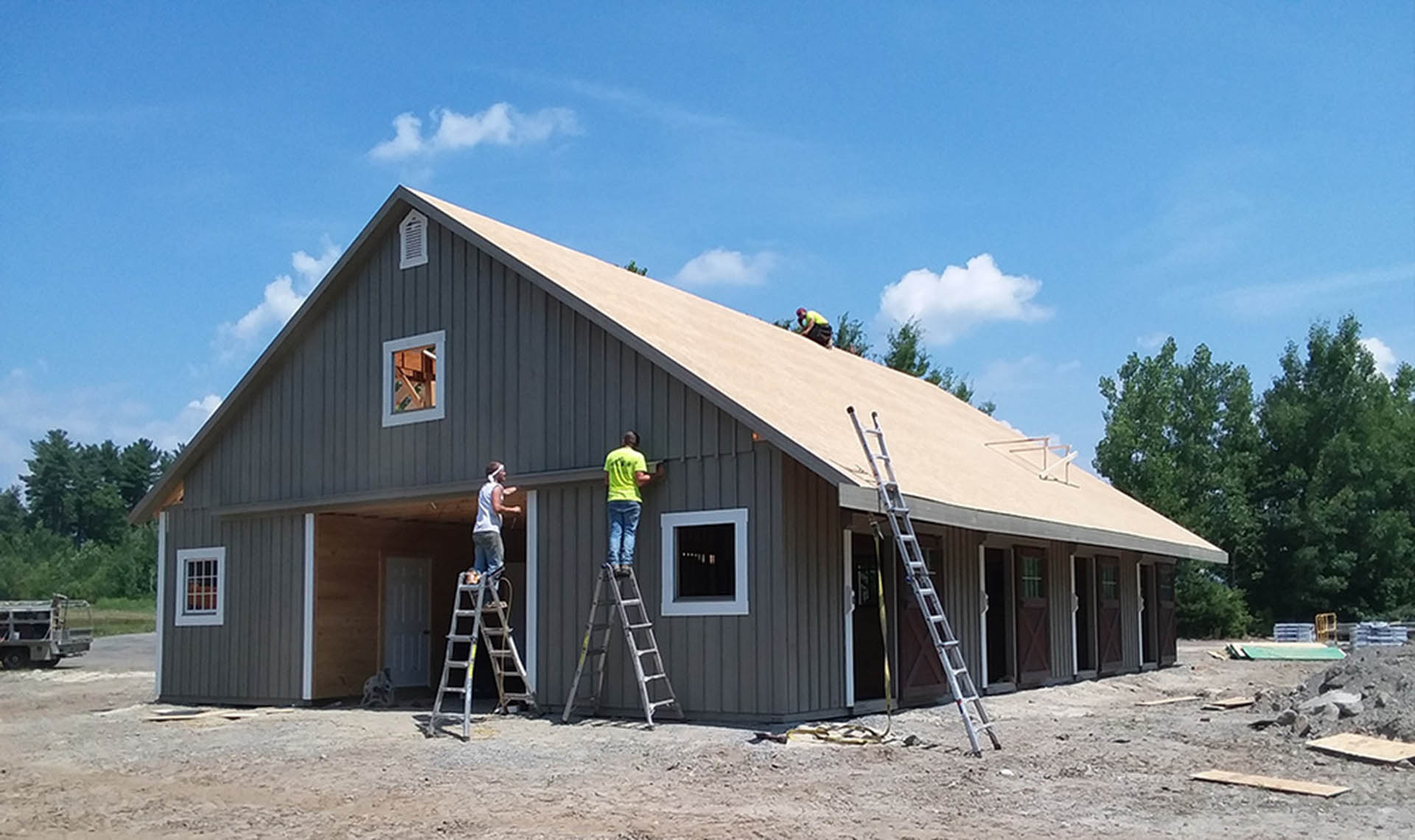 So logically, you would expect that anyone purchasing a new horse barn would look carefully for a builder that offers a solid guarantee of their workmanship and provides full disclosure of the products that will be incorporated into the structure and provides the manufacturer's warranty information.
Amazingly, many folks simply overlook the importance of the warranty altogether. The builder may offer a written estimate or quotation for the materials and labor, or an all-in price for the barn, but there is nothing in writing that evidences any kind of warranty.
It is beneficial to keep those lines of communications open during your barn buying process and ask your builders questions and for advice when you need it as well as be clear about what your wants and desires are in the design and ultimate functionality of your new structure.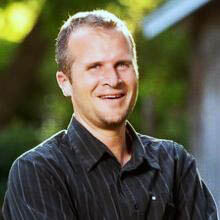 I asked Horizon Structures owner, Dave Zook, what 'red lights' someone should look out for when purchasing a horse barn/structure and selecting a barn building company to work with on their new structure:
"Make sure they offer a strong warranty. Read the company reviews and see if they have a real address with a real display lot where you can go and actually see the product," Dave Zook explained.
With considerable experience in not just horse barn building, but also in kennels, sheds, garages, and coops (he is a contributing author for the book "Building Chicken Coops for Dummies"  – see it here!), Dave offers sage advice for the barn buyer:
"The most common issues folks have with their horse barn not meeting expectations and not having a great experience from start to finish stem from not paying attention to the need for clear communication and that has to begin with the building company. At Horizon Structures we focus on our customers' requirements and we build on that. Our ability and willingness to be consultants and give ideas on what we can do based on listening to our customers' requirements sets us apart from our competitors. Each customer's needs and desires are unique and different from every other buyer. Listening and being willing to get creative and helping solve our customer's problems is the key to a successful relationship and ultimate happy outcome."
Obviously the reputation of the company you select is of paramount importance and their ability to provide a stellar quality product in the first place and then stand behind it in a meaningful way are qualities that should be inherently obvious when you inspect their buildings and check out their references.
"My best advice to someone contemplating buying a new barn/structure is to make sure you are doing business with a reputable company that has been around for a long time. Read reviews from past customers and see what they are saying," advises Dave.
Indeed Horizon Structures provides transparency when it comes to providing their buyers with references. You can utilize their horse barn ideas page to locate barns in your area.  Contact the owner to arrange for a personal visit and chat one-on-one with the owner.
Evaluate both the quality of the structure and the buying experience from start to finish. As Horizon Structures has been in the horse barn building business since 2001, there are plenty of resources there to choose from.  You can even locate barns by the style you prefer.
Regarding warranties, here are a few things you most definitely should insist upon before you sign up for a new building. It doesn't matter whether you are purchasing a stick-built structure or a modular barn. Please be smart and don't overlook these factors:
All materials and components of the building should be covered for a specified warranty period. This should include everything from roof shingles or metal roof all the way down to fasteners and hardware.
A full manufacturer's warranty for specialty materials such as LP or Hardiplank siding as well as OSB sheeting should be provided in detail.
The contract should define what remedial action the building company will take should any product be defective, define how long their guarantee for free repair will last and also provide a timeline for repair or restitution.
The building company should warranty all aspects of their craftsmanship in the structure, including any that they have subcontracted, with a detailed procedure for remedy.
When you do your homework you will find that Horizon Structures has a warranty that stands out above others in the industry. A fact that Dave Zook is rightfully proud to explain:
"We offer one of the best warranties in the industry, from our lifetime hardware warranty to our 30 year roof warranty and 15 year fasteners warranty. You will have peace of mind when you take delivery of your new Horizon Structures building."
It is well worth the effort to locate a reputable company that exhibits this level of integrity.
As important as a good warranty is, there are also other important factors to consider in your horse barn-building program. The building company should offer a guarantee that they will not substitute products you have both agreed will be used; that they will repair any damage they cause to your property; that they will stick to a designated timeframe for the project from start to finish and that they will leave your property in good order.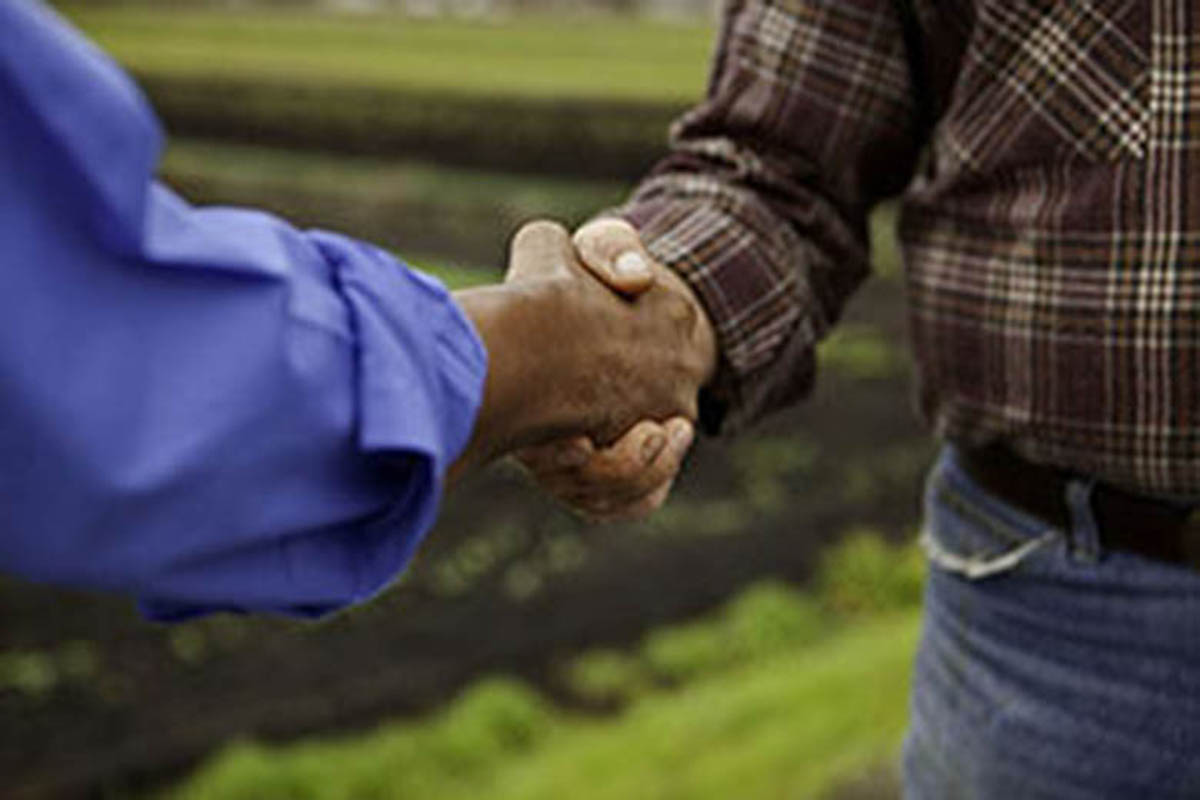 Whatever company you choose for your barn build or other structure project, (and we hope it will be Horizon Structures!), make sure your dream horse barn doesn't become a nightmare by taking the simple precaution to work with a company that will stand behind their workmanship and products used. After all, if they don't believe in themselves why would you?