Show season is in full swing and every organizer wants a piece of the action. Recognized shows fight the growing number of schooling shows for competitors, event organizers marshal their volunteers while fairgrounds bring fresh faces to the arena and new types of fixtures are popping up across the country. How do you make your event the one that folks want to attend? How can you make the daily toil better for your team of judges and volunteers?

Whatever the nature of your gathering it is almost certainly going to involve people needing a place to avoid the harmful rays of the sun, office space for the wonderful workers, yummy food to eat and once the event closes wouldn't it be great to have some secure storage for supplies?
If you've ever judged or scribed at a show, you know the perils of the 'hot box,' the metal horse trailer that sits alongside the ring, or perhaps you've lucked out and instead are seated in a car or pick-up truck. Of course you have to curb the urge to keep the engine running and benefit from the AC, so the breeze through a window is the best you can hope for to keep you cool, calm and collected. The other downside for judges being seated in a vehicle, is that they cannot comment or converse with the competitors.
As a dressage competitor I've ridden down the centerline hundreds of times, and a kind smile from a judge that greets your salute is always appreciated. Of course that is tough to see through the glaze of a windshield. The simple solution is to purchase a judge's booth. A modular rather than stick-built booth offers an additional benefit of being portable and it can be easily moved to wherever it is needed utilizing its tow hooks. How classy would your event look with a set of color coordinated booths set around the venue? That 'branding' will pop up in all the photographs and videos and it's a great advertising opportunity.
Of course your officials may prefer to gaze from a gazebo and issue their verdicts from the 360 degree view from the center of the ring, happily ensconced in a shady horse show structure protected from the inevitable dust and errant horse behavior.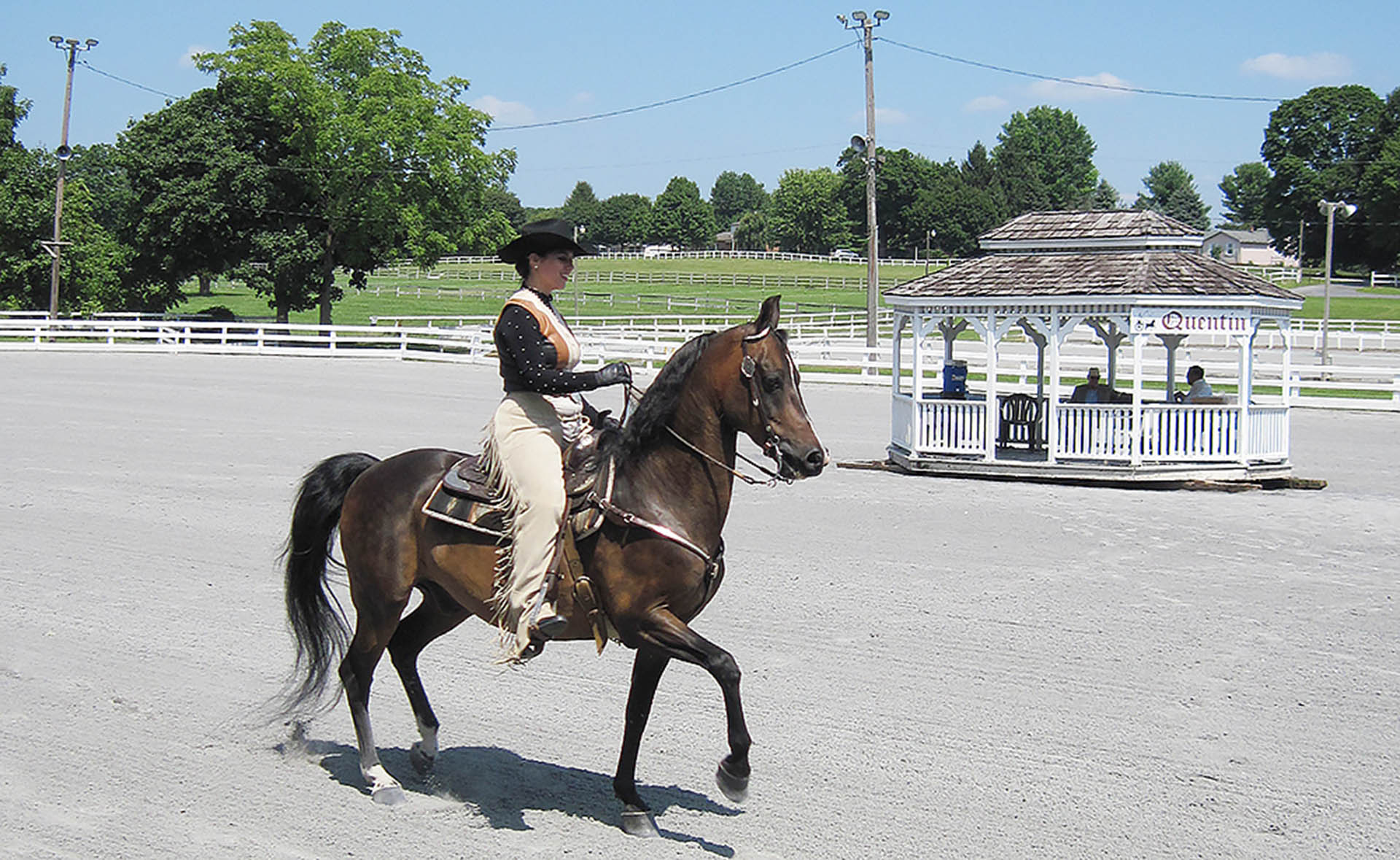 When you want to hire your professionals next year you can be certain that the better you take care of their creature comforts now, the more likely they are to quickly affirm your request for a booking.
Office needs can be met with a studio shed, which can be sited on the property full-time for an affordable price, providing a year around gathering point for club members and event organizers.
Ticket booths not only garner shade for the occupant, but also offer some security for the staff handling cash and provide protection from approaching vehicles. Did you know that Horizon Structures supplied the ticket booths for the Equine Affaire held every November in Springfield, MA? Talking of which don't forget to come visit us there in the Fall. We'll be there with barns in tow as usual!
Wouldn't it be nice to offer concession stand rentals on the grounds too? From ice-creams to hot dogs to organic healthy fare vendors, the stands can be utilized time and time again to drive up profits for your event and you can reach out to the community for other non-horsey events to utilize your property as a rental venue.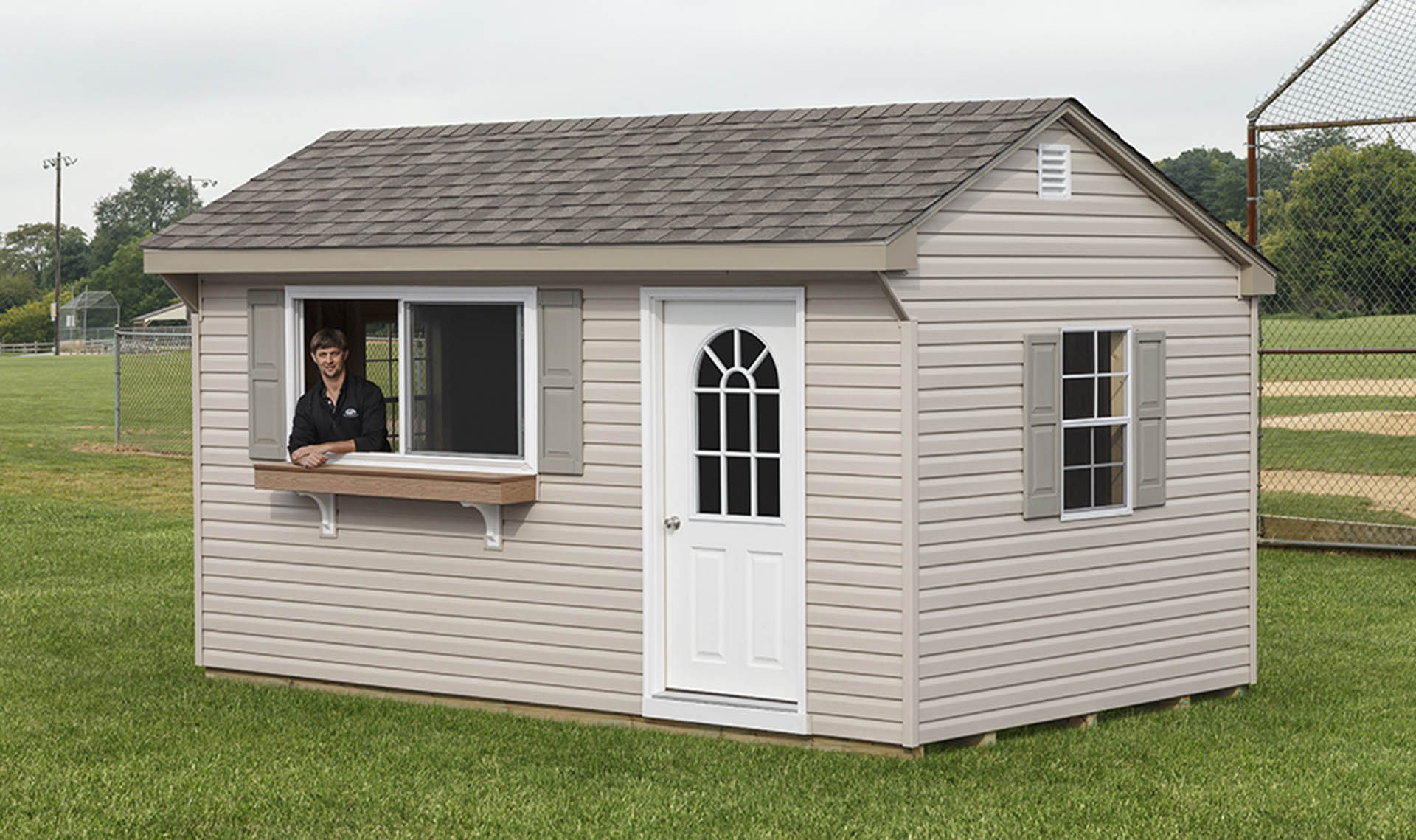 Secure storage for all your event fixtures and fittings is a must have. Trekking all the supplies from your home basement or barn back and forth wastes much time and requires much effort. Chairs, tables, barrels, poles and the entire kit and caboodle can be safely housed and ready to go whenever the need arises and handy for extra needs during the event.
The best way to leverage your buying power is to purchase all the various structures in one place. We are an experienced modular building company that can customize any structure for your needs and will offer you a discount for multiple purchases and can provide financing options. The latter will enable you to make your purchases now and put them to use, facilitating an immediate opportunity to amortize their capital expenses for your club or business. As modular buildings are portable, it offers mobility for a variety of needs to service multi-discipline events and to create fabulous functions all year long.
As you may know, here at Horizon Structures we produce barns, kennels, coops and can customize horse show structures for almost any need. For other buildings such as studio or garden sheds, garages, judge's booths and concession stands etc. we coordinate with our sister company, Stoltzfus Structures (it's a family business so we are all here in the same location in Atglen, PA) to provide a comprehensive array of structures.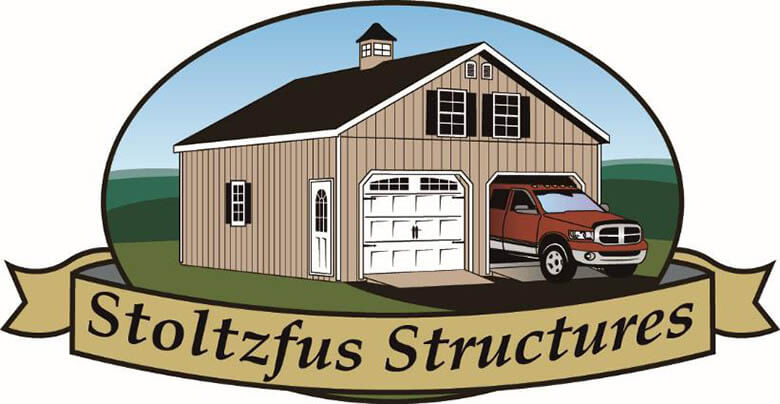 We will handle the entire order, garner you the best possible price and work with you directly on all facets of your purchase providing you with our wealth of advice, offering financing options and orchestrating an efficient delivery and set up.
Sometimes it pays to think 'outside the box' and developing your event brand with a smart investment in the future is a great way to garner the edge on your event hosting competition. There are always a myriad of great choices for events to attend. Don't you want to attract return customers and treat your volunteers and officials with a positive experience that keep them coming back year after year?
How great is it that you can fulfil your entire order here under one roof. One stop shopping saves you time and money. It costs less than you think to elevate your event. Give it a look!