Sometimes when you start a journey you know the destination you have in mind but need help reaching it.  And that help may require asking complete strangers for help.  Trusting that they will guide you to the right place.
Many years ago, I was visiting Denmark with a friend on the hunt for her next dressage horse. While I had much experience with taking clients to the huge elite Oldenburg and Hanoverian auctions and to renowned horse breeders' farms in Germany to buy horses, this was my first visit to Denmark. I must say I love the Danes. Such a friendly lot.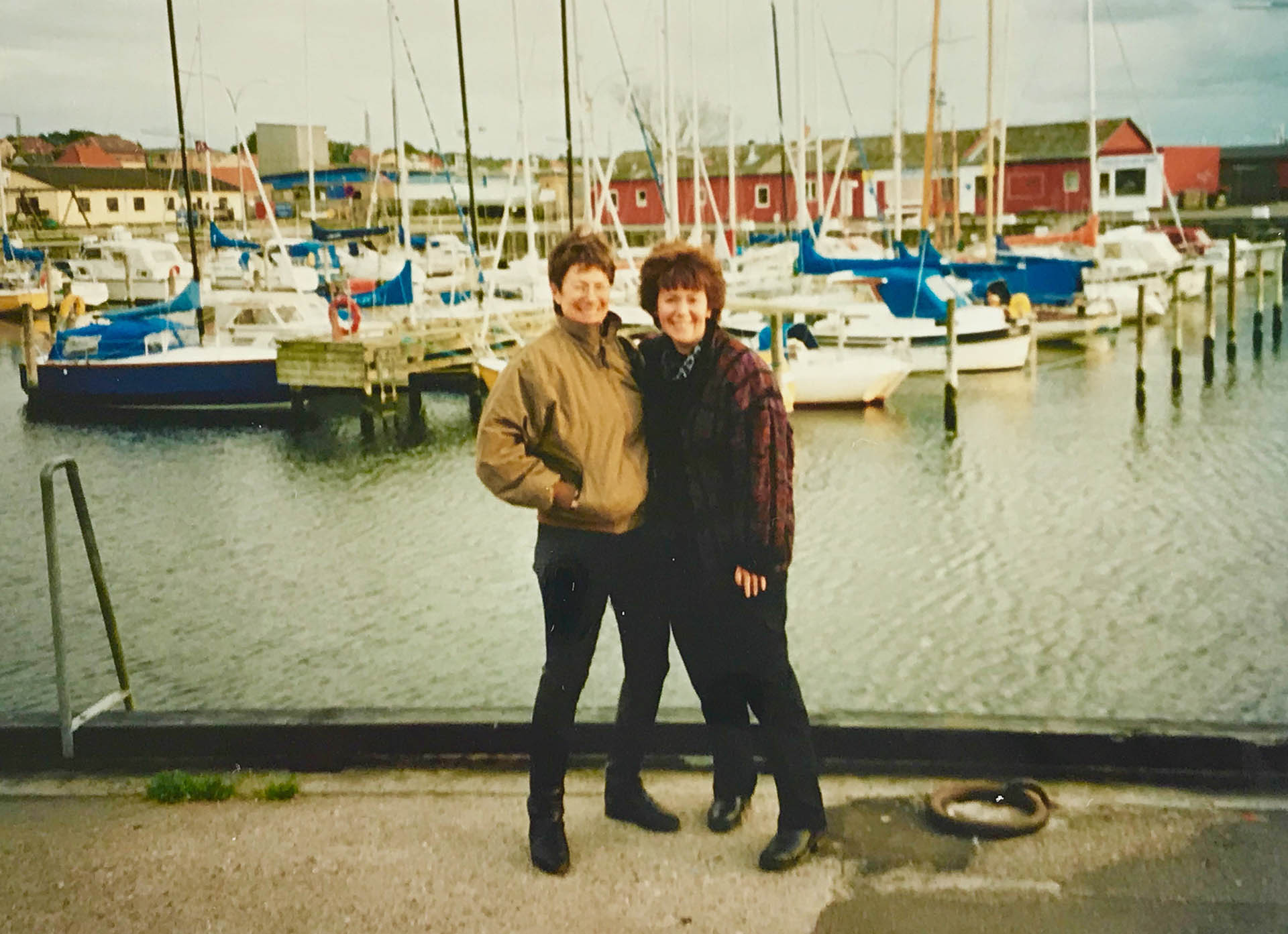 One of our planned stops on our tour for the next dressage superstar was the famous Blue Hors Farm, the leading private stud farm in Denmark, whose trainer at the time was Lars Petersen. The facility is magnificent and owned by Kjeld Kirk Kristiansenthe, who also owns the even more famous Lego Group.
Our car had one navigation system:  my map. After many trips through France to Spain from England as a kid, and as the sole map reader in the family while my father zoomed through the countryside in his Citreon, I consider myself quite the accomplished navigator. However, on this occasion my friend and I found ourselves totally lost in a tiny village.
The Danish language is not an easy one to pick up, and my smattering of German and French usually produces lots of smiles and laughter when I attempt to communicate in those languages. Danish is definitely beyond my talents so the only method to communicate was by sign language, and I don't mean ASL.
Eventually my long-time friend, who incidentally is now the leading amateur rider at Grand Prix dressage for several years in a row, ironically not riding a fancy imported warmblood but a Premarin rescued horse, agreed we should ask for help. I didn't hesitate to wind down the window and shout out to a passerby who was tottering along on the pavement loaded down with shopping bags.
Showcasing typical Danish kindness the elderly lady immediately came over to the car. She planted her shopping bags on the ground and peered in the window. I pointed to my map and to the Blue Hors destination.  She clearly couldn't see the tiny writing and without further ado waved down another elderly passerby to help.
Two heads now peered in the window and two minds tried to understand our quest. The heads shook left and right, some Danish chat ensued and we understood from their sign language that they had no clue how to explain to us the route to take.  Or perhaps they did not understand where we were going. We thanked them for their time and drove further. I suggested next time we should probably ask someone of a younger generation who might be more likely to speak some English.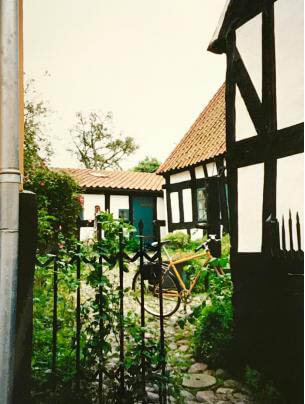 We realized that we did need help as we were now leaving the village and experience had taught us that villages could be far apart. We felt we were in the approximate neighborhood and desperately looked at the foreign signs for one saying Blue Hors, but to no avail. At an intersection we pulled up next to an old man who was riding a decrepit looking bicycle, his trouser leg clipped up to prevent it catching in the chain and his cap set down hiding his eyes. I wound down the window and said to him in English 'Blue Hors Dressage?'
He nodded and pointed ahead at a right turn that disappeared into a forest and looked an unlikely route to such a prestigious farm. He then signed that we should follow him. My friend and I exchanged glances but decided it would be O.K.  He seemed a nice enough fellow once his blue eyes had been revealed from under his cap and since we were in a car and he was on a bicycle so we trusted our instincts and followed him as requested.
The gentleman gamely tried to speed along, as we obediently followed him driving in second gear. After a mile or two had passed.  Many small intersections of road changed to smaller roads – almost pathways – that the little Volvo could barely fit through.  We began to worry about the health of our compatriot in this adventure. The hills had made him puff and he looked weary.
"We don't want to exhaust him. He might keel over. Then what will we do?" we half joked and slowed the car down even further. He turned around and waved at us to hurry up seeming slightly annoyed, so we obliged. We continued for what seemed like miles and miles but perhaps it was just a few. Eventually he pulled up.  We stopped and he pointed out across the fields. The landscape had gone from deep Danish forest to an open vista and there, sitting atop a slight rise was a horse farm extraordinaire, Blue Hors. Seemingly, in the middle of nowhere.
We shook hands and thanked him, and he was clearly delighted to have helped us out. Our thanks echoed after the man as he promptly took off on his bicycle in another direction. We had obviously made him late for wherever he was headed.
Life is full of people offering kind gestures and fun experiences, who delight in helping others learn what they know. You just have to be bold enough to ask, and if you don't find the right person who can answer your questions the first time, ask someone else who can do so. Or at least, this is what I have learned.
I didn't know the language, or how to ask the question, but I knew the destination I wanted. So, when you contemplate your own 'Blue Hors' sitting atop a rise on your property think about what questions you need to ask and if you don't know, because after all, we don't know what we don't know, then ask someone to who does.
Similarly, when you contemplate buying a structure, whether it is a large building such as an indoor arena, a four-stall modular horse barn, a commercial dog kennel or a portable chicken coop, you know what you want to see in your backyard and its purpose.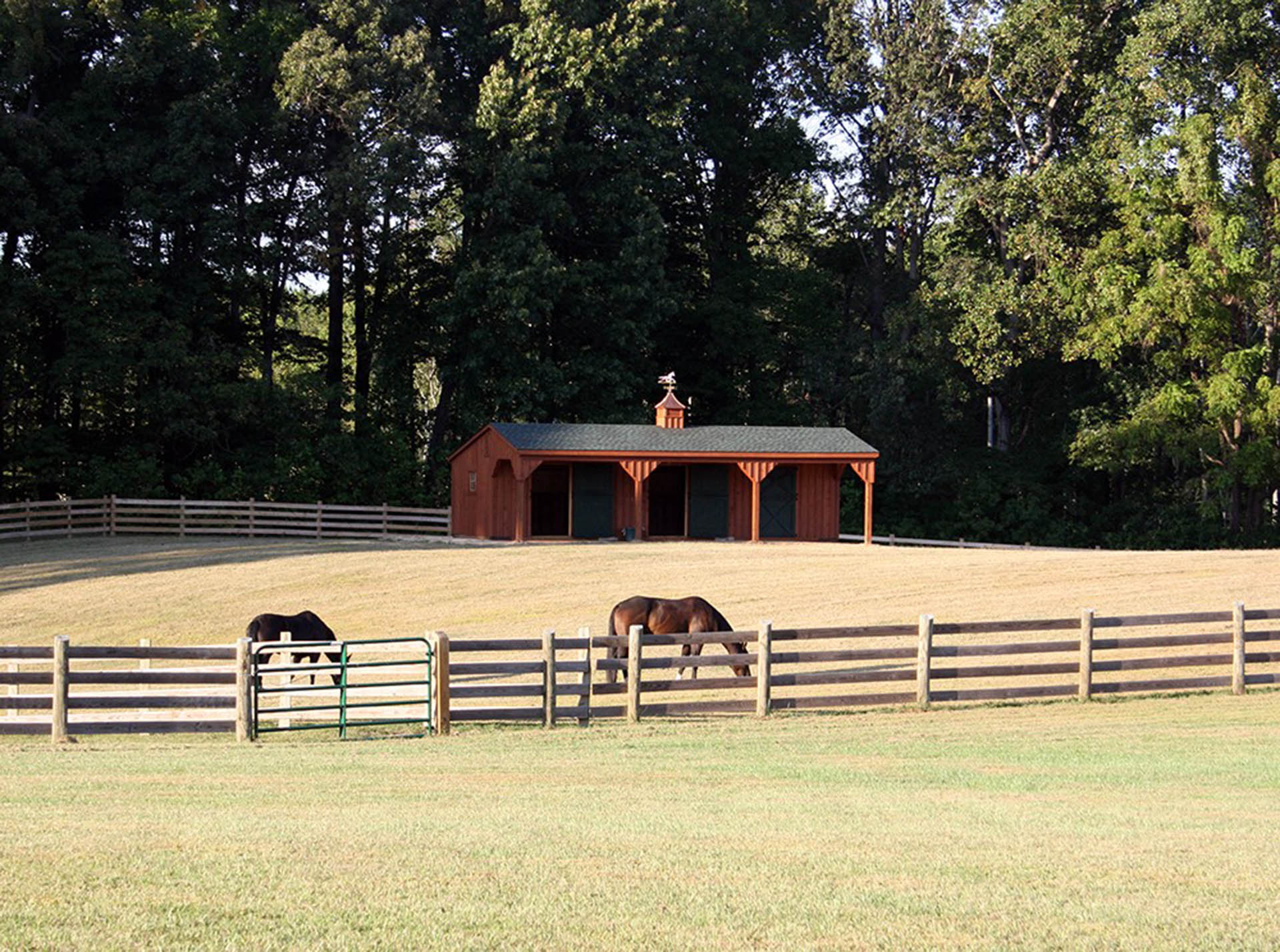 Think of the instant gratification you'll feel when your new barn arrives promptly, is quickly set up by a team of professionals and is ready to use in a matter of one or two days. It is a great reason to buy modular. No fuss. No messy building site. It's a wonderful experience. There is however, a journey to arrive at this joyful moment. Along the way you have to make sure that the design, form and function of your new building suits your needs and wants and that it will serve you well for many years to come.
Do you know what questions to ask the building company? All the details and decisions you should consider to ensure you make the best choice not just for your budget, but also for your individual needs. Perhaps there were things you didn't realize could be easily incorporated into the building that could save you money later? Tack rooms can incorporate built in cabinets and trunk storage. Stalls can come replete with kickboards and rooflines can be vented with cupolas and weathervanes to decorate them. An expert will ask you lots of questions including many you may not have thought of yourself, based on their wealth of experience helping others and product knowledge. As horse folks themselves, they understand your passion for horses and the needs of the equines, too.
Experience counts and the team at Horizon Structures are a bunch of friendly experts that will guide you through all facets of the process ensuring that your ultimate dream barn, indoor or other structure addresses your wants and needs. The website is very informative and a great place to start. A map if you will. But there is nothing better than the human connection and the knowledge that the person you are communicating with really cares. Ask our team for help on your next farm structure. Pick up the phone and find your kind Dane on a bicycle and enjoy the journey through the dark forest and into the light.