If you own a large flock of hens, then the first and most important thing you will need is the right coop for them to call "home." Here at Horizon Structures, we know that finding extra-large prefab chicken coops can be a challenge. This is why we created a line of large and extra-large chicken coops for sale.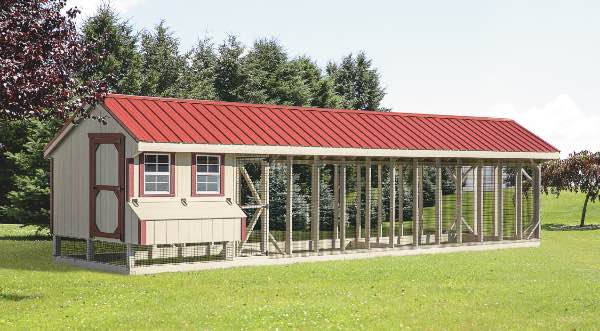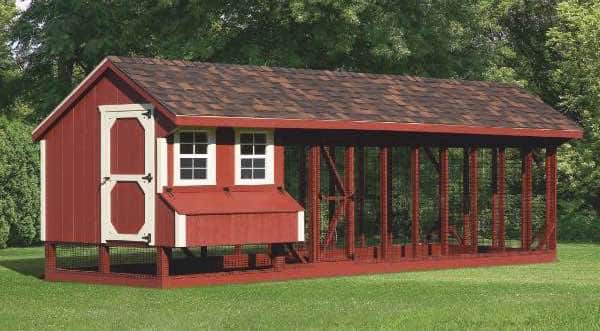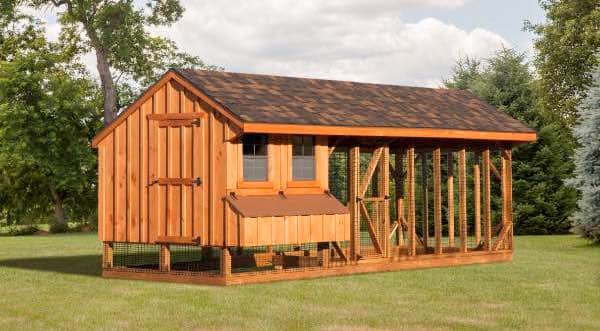 These are not your standard backyard chicken coops either. You can choose between combination chicken coops that also have storage sheds attached to them, walk-in chicken coops or large A-frame structures. We'll even take any of our best-selling large storage sheds and modify them to create your ideal extra-large coop.
Designed with larger flocks of 20 or more in mind, these commercial-grade chicken coops are crafted to the highest industry standards. This means you will get a quality structure made with features such as 30-year architectural shingles, non-toxic interior finishes and single pane windows with screens.
We use the same quality materials you would expect in your own home to create a durable, longstanding walk-in chicken enclosure that will keep your chickens safe and provide ease of use when it comes to gathering eggs and keeping your coop clean.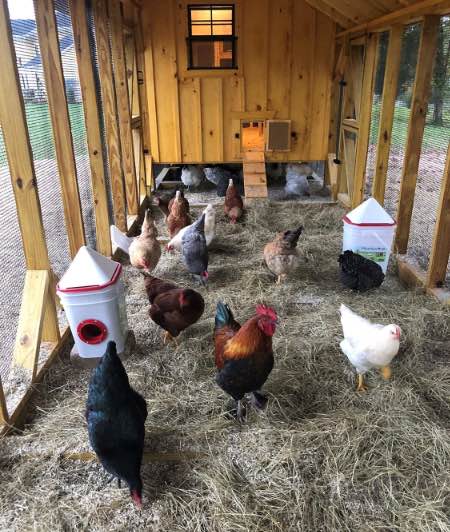 Whether you are raising a flock for meat or for eggs one of the best ways to keep chickens as healthy as possible is to make sure they have a clean and sanitary place to live. This is why our walk-in chicken enclosures have optional features such as pull-out litter trays, epoxy-coated flooring, and coops with electricity, all of which make cleaning and maintenance a breeze.
Each of our combination style coops include nesting boxes, roosts, LP flooring and siding, gas prop-on nesting lids and tech-shield roofing sheathing. Plus, you can customize your structure with virtually any color combination imaginable and smart details like cupolas and weathervanes.
Our walk-in chicken enclosures/coops are designed to help make caring for your chickens easy and to ensure your flock stays safe from outside predators. Our larger, prefab chicken coops typically come with an attached, covered chicken run, or you can choose an option without one. These aren't the only customizations available either. With our large chicken coops, you can enjoy optional add-ons such as:
Electrical Package that includes switches, outlet, lights and extension cord hookups.
Insulated ceilings to allow for more interior warmth.
Epoxy floor coating for a more sanitary and easy-to-clean design.
Heated roosts (requires electrical package).
30-watt solar panel light switch with timer.
Optional feed room attachments.
Customized covered or uncovered chicken runs with vinyl coated wiring.
Litter trays for easier cleaning.
Upgraded metal roofing option.
Wheel options that allow you to move the coop as needed.
And more!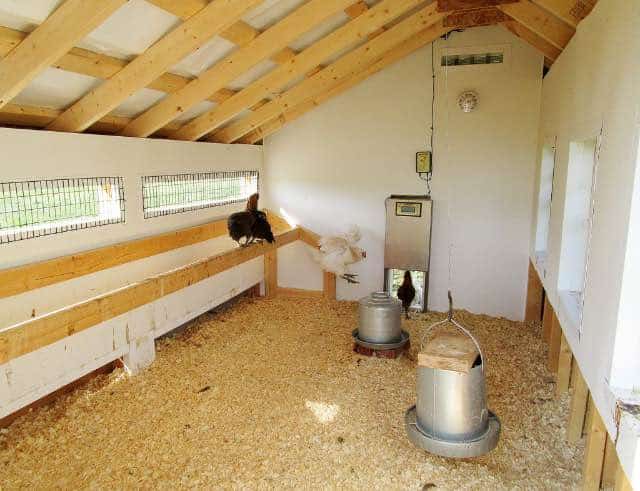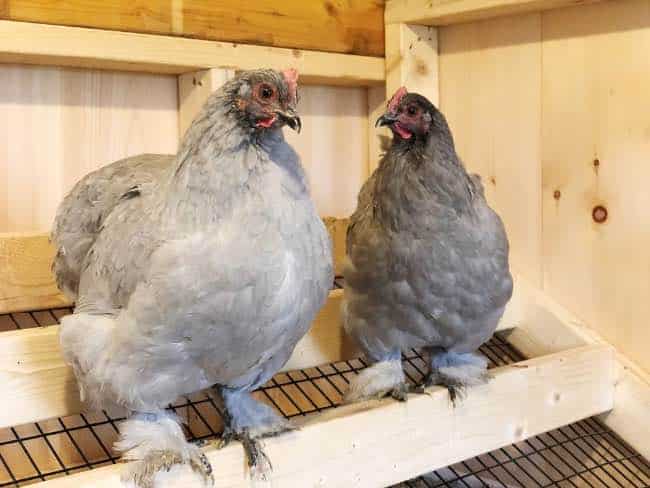 We know that when you have a large flock, that there is a lot that goes into keeping your chickens healthy and your coop clean and functional. This is why we offer a catalog of optional add-ons for your coop. We specialize in creating custom structures and invite our customers to determine what they need in an extra-large chicken coop. This includes being able to choose size, layout and features such as doors, windows and nest boxes.
Our first-class materials and building methods ensure that generations of chickens will live safe and sound in their Horizon Structures prefab chicken coop, providing a fantastic return on investment and a safe place for your chickens to reside.