Horizon Structures To The Rescue. Again!
As many of you already know, Horizon Structures is big on giving back to the equestrian community and regularly works with horse and animal rescues and sanctuaries, big and small.
For the past three years giving away a run-in shed or horse barn in a sweepstakes style contest has been a fixture of their Fall program, and this year the 2020 holiday season was made extra special for ten horse rescues and the ten folks that nominated them, with the Christmas Eve announcement of the Barnfest finalists.
Horizon Structures L.L.C. owner Dave Zook, broadcast the news via Facebook video from the company's headquarters in Atglen, PA. Rather appropriately, from the center aisle of one of the latest addition to the horse barn product line, the very popular timber frame barn, that is currently showcased on their lot.
An overwhelming number of entries made the selection of the final ten especially difficult. In case you missed it, this was how the competition ran. Entrants of the contest nominated their favorite 501(c)3 registered horse rescue organization for the $18200 prize, that includes a 2-stall barn with tack room and overhang plus $200 in Purina feed coupons.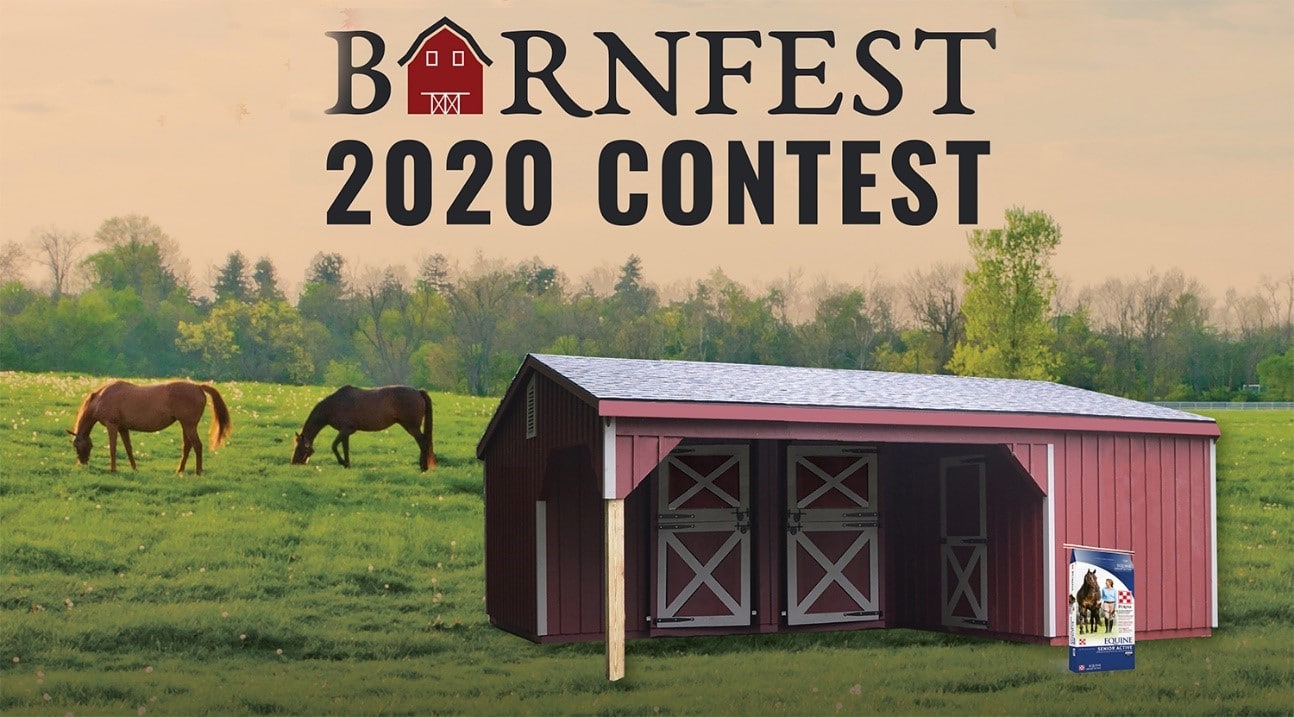 The Barnfest 2020 Free Horse Barn Giveaway
The nominator of the winning rescue to be announced mid-January, will also receive a package prize from co-sponsors Purina Animal Nutrition, Farnam®, Lami-Cell® and EQUUS/AIM Media.
"The essays that were submitted were emotional and heartwarming. To see the outpouring of support from the equestrian community toward horse rescues and the important job they do securing shelter and a soft landing for horses in need was wonderful. We hope that our donation of this barn, that includes setup and delivery, will provide a boost to the winning rescue. It is our way of giving back to the equestrian community, and we truly appreciate everyone that stepped up and took the time to nominate their favorite rescue. The work horse rescue organizations do is so important," said Zook.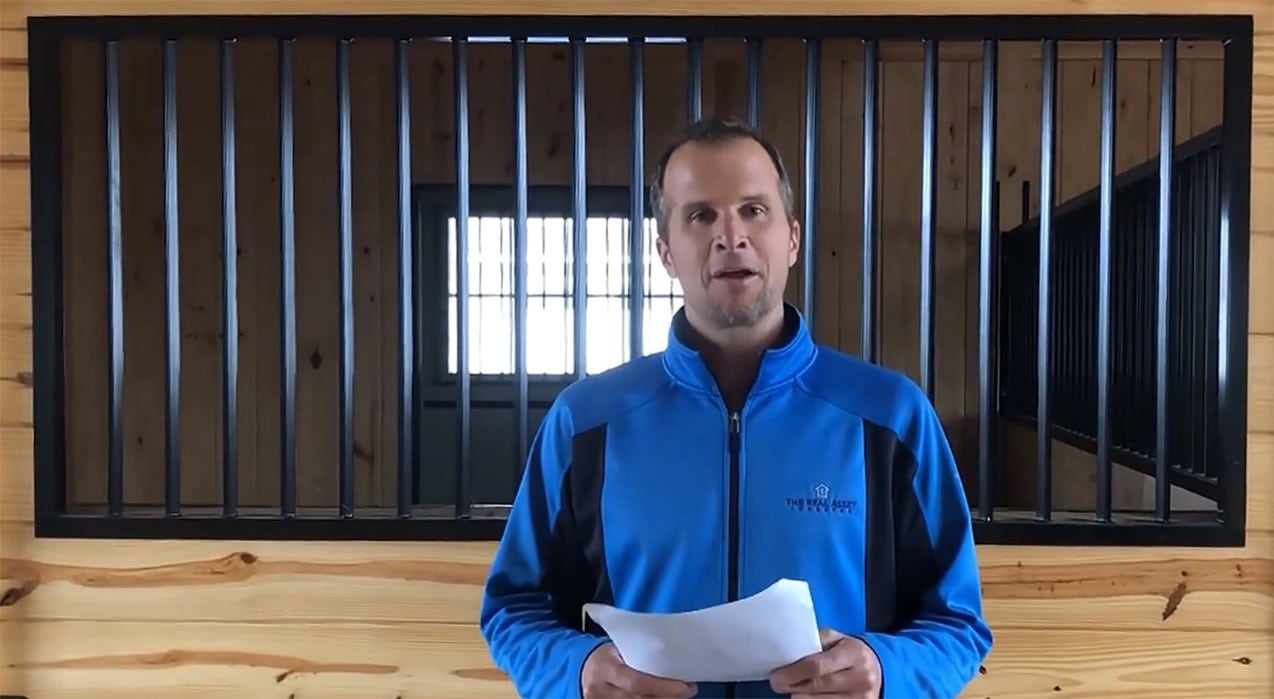 Horizon Structures Facebook page will host videos from the finalists over the next few weeks, as the top ten vie for the big prize and share news of the good works of the selected organizations.
"This is a great opportunity to highlight the often unsung heroes of the horse world that work so hard to care for horses in need. We very much look forward to learning more about these rescues, and shining a spotlight on their good works. This contest marks the 3rd consecutive year we have given away a horse barn, and the certain knowledge that horses are out there enjoying the shelter these buildings provide makes my heart sing, " stated life long horsewoman and Chief Marketing Officer at Horizon Structures, Jill Siragusa.
Stay tuned for more updates at Horizon Structures' Facebook page, where you can enjoy viewing the video submissions, catch the ultimate winner announcement, enjoy a virtual visit at the winning rescue when the new barn reaches its destination and keep abreast of further barn giveaways and special offers in the future.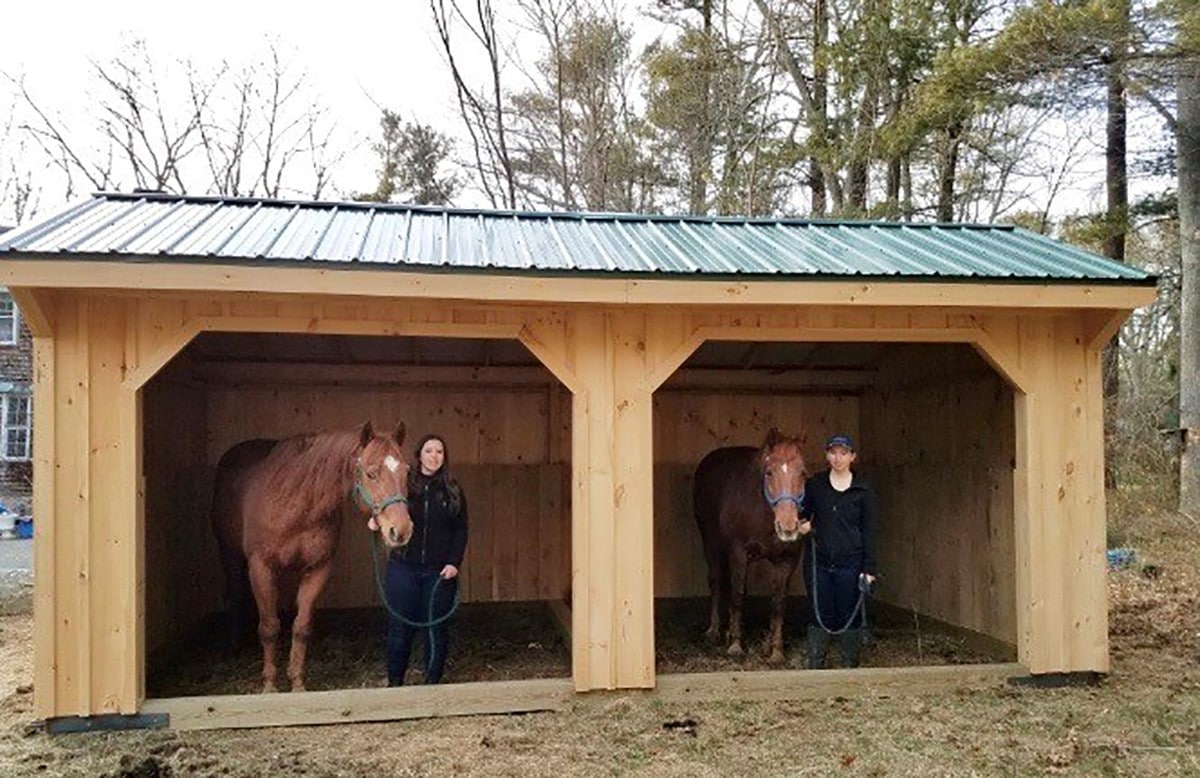 "There is almost always something on offer at our Instagram and Facebook pages. Discount offers, gift card giveaways, auction style bids on kennels, chicken coops and run-in sheds, special discounts on in-stock buildings on the lot. Social media is such a great way to stay in touch with everyone about what is going on at Horizon. We invite everyone to 'see' us there. 2021 promises to be an exciting year with lots more offers and if you haven't already please register to receive our monthly emails. We share lots of great education and tips for animal care, notice of where we'll be at K9 shows, Equine Affaire, Horse World Expo events etc. and we promise not to overwhelm you with mail. We had a lot of folks contact us after the Barnfest 2020 closed and say they missed it. That was a shame. As they say, you've got to be in it to win it. We put the info out there but you do have to sign up to see it!" said Siragusa.