Did you know that goats hate to get wet? Indigenous to dry, arid areas of the world, they have no innate love of water so providing shelter for goats from rain and snow is a kindness they will much appreciate and use.
Housing goats at night is also important to protect them from predators, most notably the coyote, though there exists a multitude of offenders.
A securely fenced area is also imperative during the day, as neighborhood dogs that are allowed to roam free can also attack goats.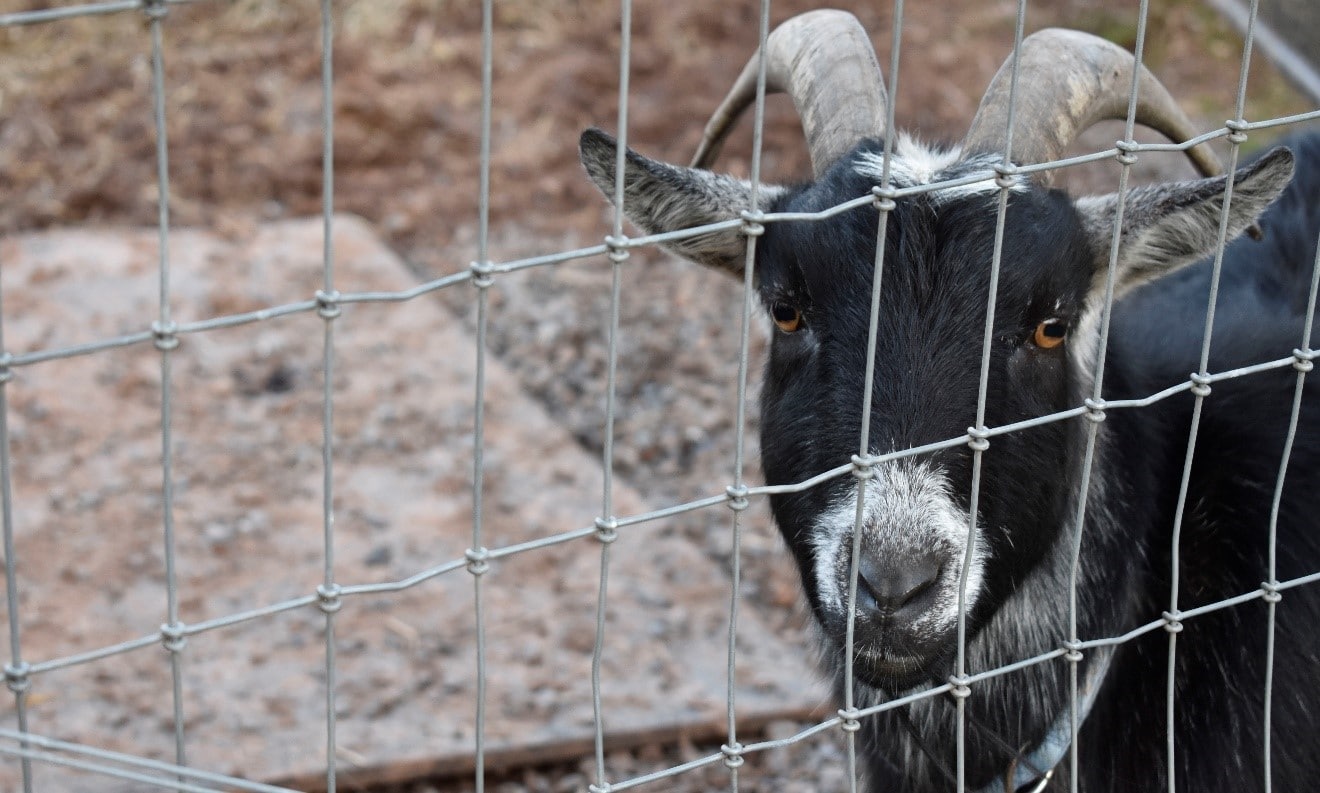 The fencing material should be 'no climb' wire to keep your caprine residents confined and discourage predators from entering the outdoor living space.  Make certain the gates are also designed to contain small livestock and not simply bar gates.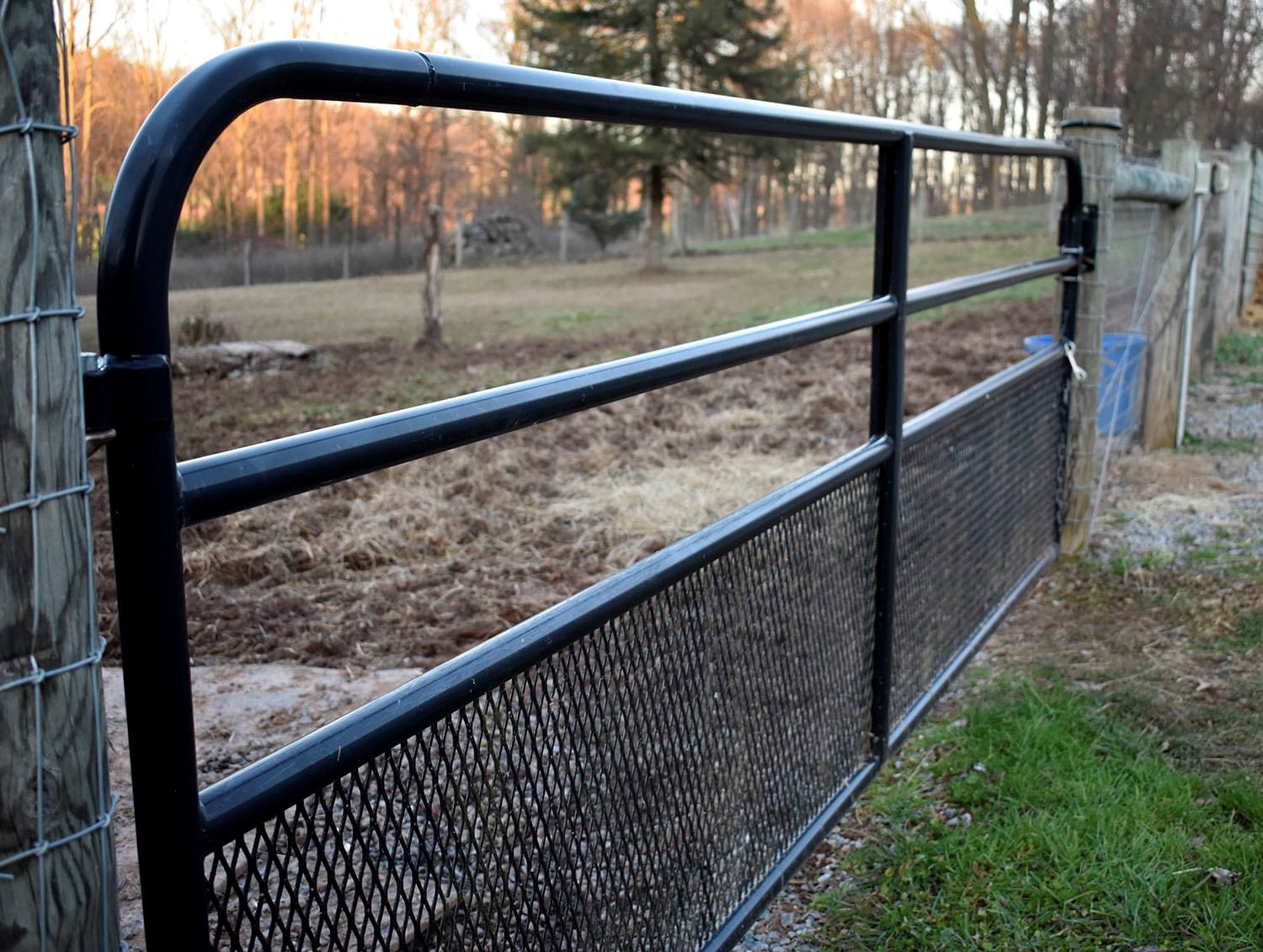 There are many options when it comes to building a goat run-in shed or barn…
Convert an existing garden shed
DIY your own shed structure using wooden pallets
Purchase a prefab building
Set up a plastic calf hutch
Repurpose an outgrown child's playhouse
You may choose to keep goats for any number of reasons… companion animals for other livestock, pets, meat producers – such as the Boer goat, or a milk source like the Saanan breed.
Before you splash out on a goat barn or take a hammer in hand, consider the type of goats you plan to own and the purpose of their presence in your life.
While the majority of us are not professional goatherds well-informed in the ways of goats and their handling and care needs, it is essential to understand the basic requirements for their health and safety before bringing your first goat home.
As with any type of animal husbandry the breed of the goats you plan to keep makes a significant difference to the size of the shelter they will need.
The even-tempered milking goat, the Saanan, may be perfect for the novice to handle, milk and care for, but it is a large goat that requires plenty of room to rumble.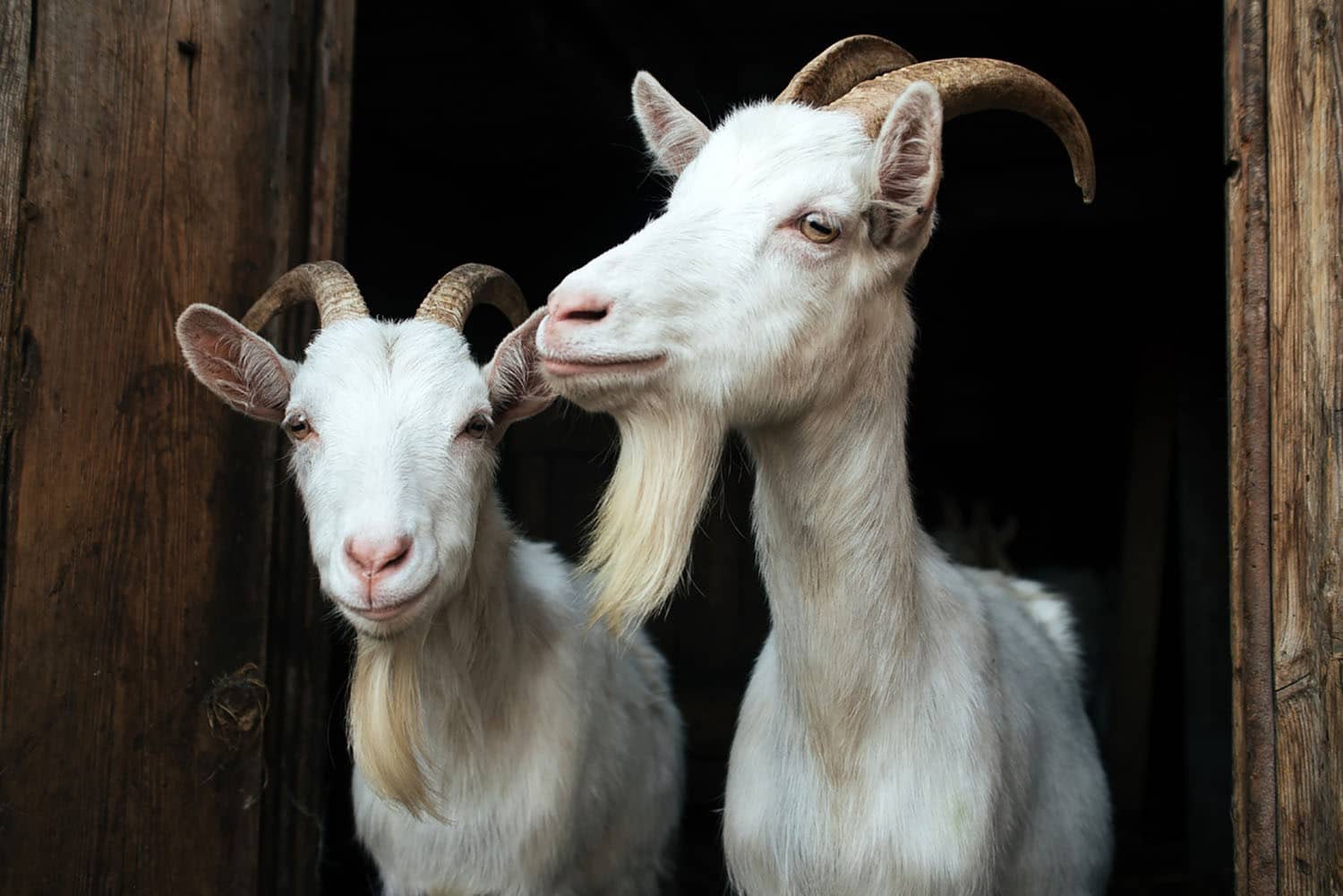 The Nigerian Dwarf is as its name suggests a much smaller animal with obviously a lesser milk production and will require less space to house. For these smaller goat breeds you will especially appreciate incorporating a milking parlor into your barn design to save the constant bending down to complete the milking task.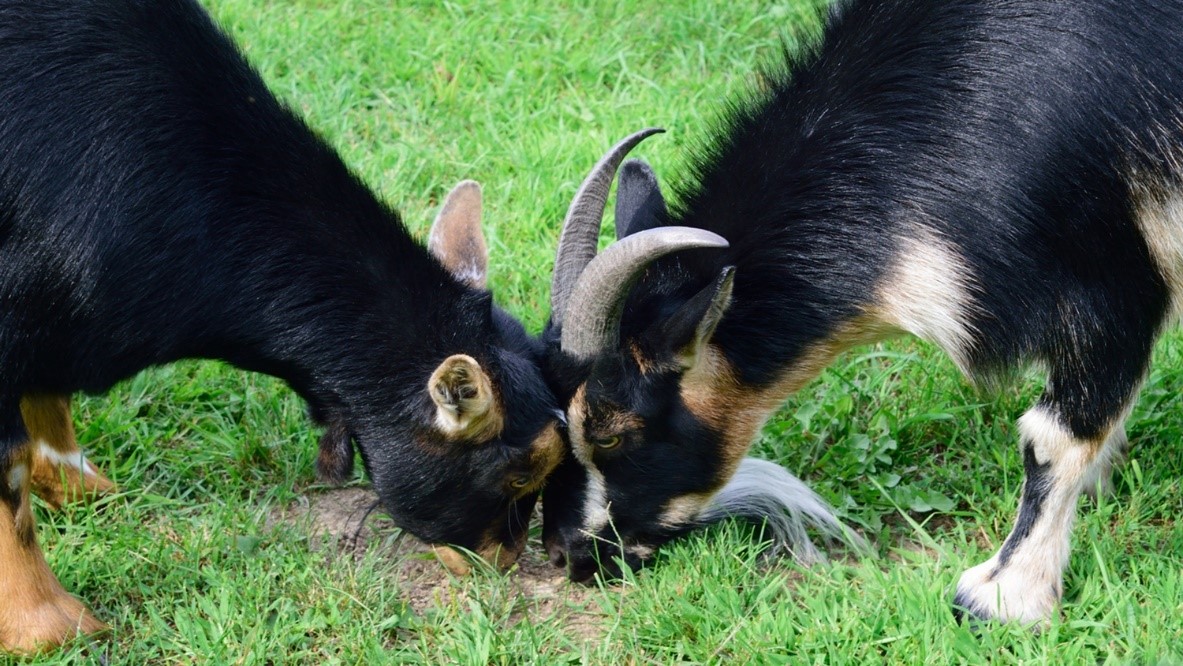 When building a goat barn you may also need to consider allocating space for birthing and care of kids.
If you anticipate keeping just one or two goats, perhaps as a companion for a horse or other livestock, then the housing you use for the other animal species may suffice with or without modifications for the goats.
On the other hand, if you want to take a more commercial approach to your goat keeping and aspire to produce dairy or meat products, a well-designed goat barn is a must to make daily chores easy to complete efficiently and maintain the animals in top health and happiness.
Goat Shed Sizing
In general, a goat needs a 4' x 5' space for housing, with approximately 20 square feet of space to move around. For bigger goat breeds or larger numbers of goats kept under one roof, the area needs to be increased to 30 square feet or more.
If you plan to breed the goats and handle and care for goat kids, an additional area to keep the kids together and separated from the main herd is a good idea.
For dairy producers, an interior space that is sheltered from the variances of Mother Nature's weather patterns is a boon for milking. A built-in platform with a walk up and walk off is also a great back-saver for the task, although goats can be trained to happily jump up on a flat platform for milking. We all know how much goats love to clamber and climb.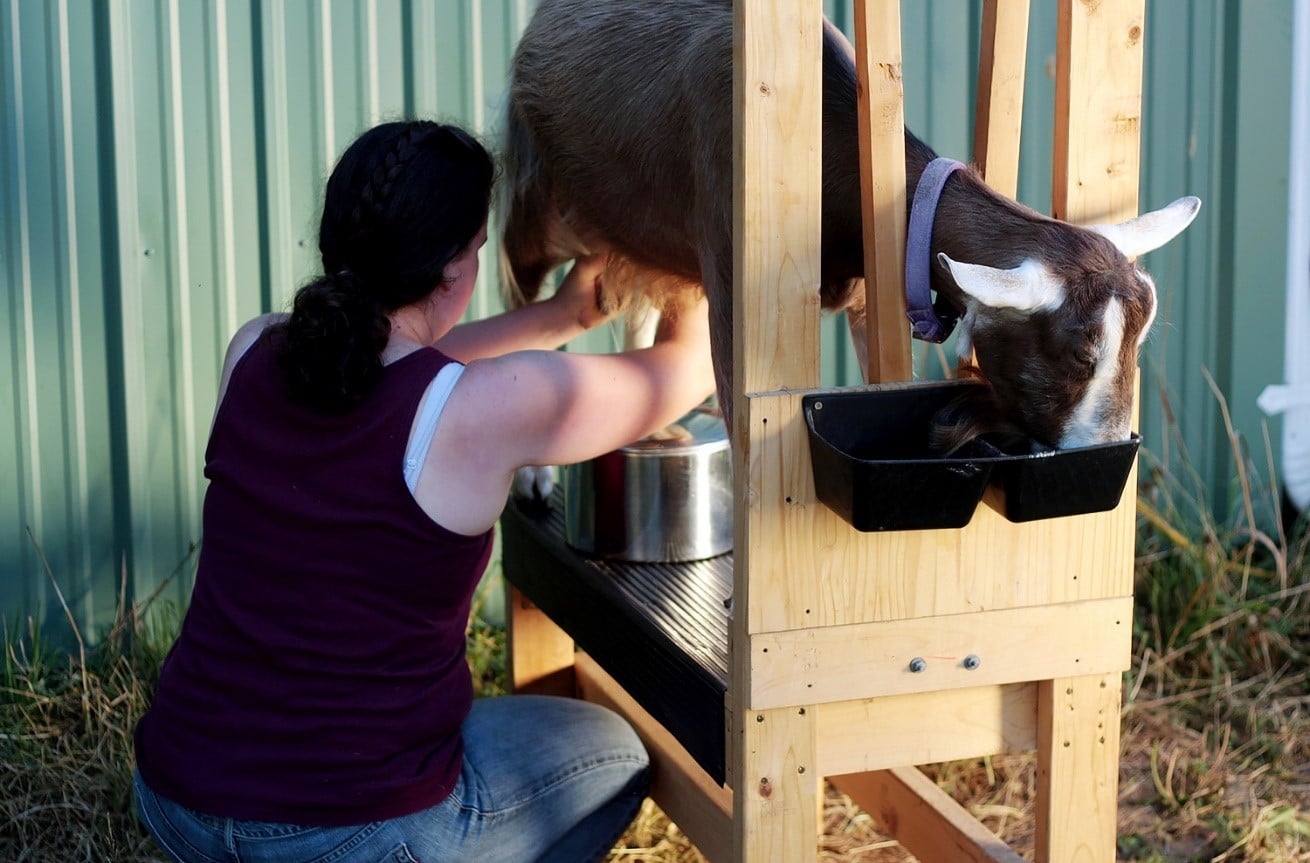 Barn and Shed Entrances
The traditional shed-row barn with a Dutch door makes a great option for keeping goats inside while still allowing plenty of fresh air. The top door can be closed for security at nighttime.
When it comes to housekeeping chores and cleaning out the barn, the placement of the doors and method of opening is also an important consideration. Doors that slide or double doors that swing open can allow larger equipment – such as a tractor with a bucket – to enter the building for quick clean out.
Flooring and Bedding for Goats
Many goat owners bed their animals on hay or straw. Concrete floors are easy to clean but can be cold and damp for the animals when they lay down, as can dirt floors.
Horse owners commonly utilize rubber mats laid over concrete floors to mitigate the dampness that can cause arthritis and discomfort for the animals. Mats also save on bedding costs, as deep litter is not required for protection from the cold floor.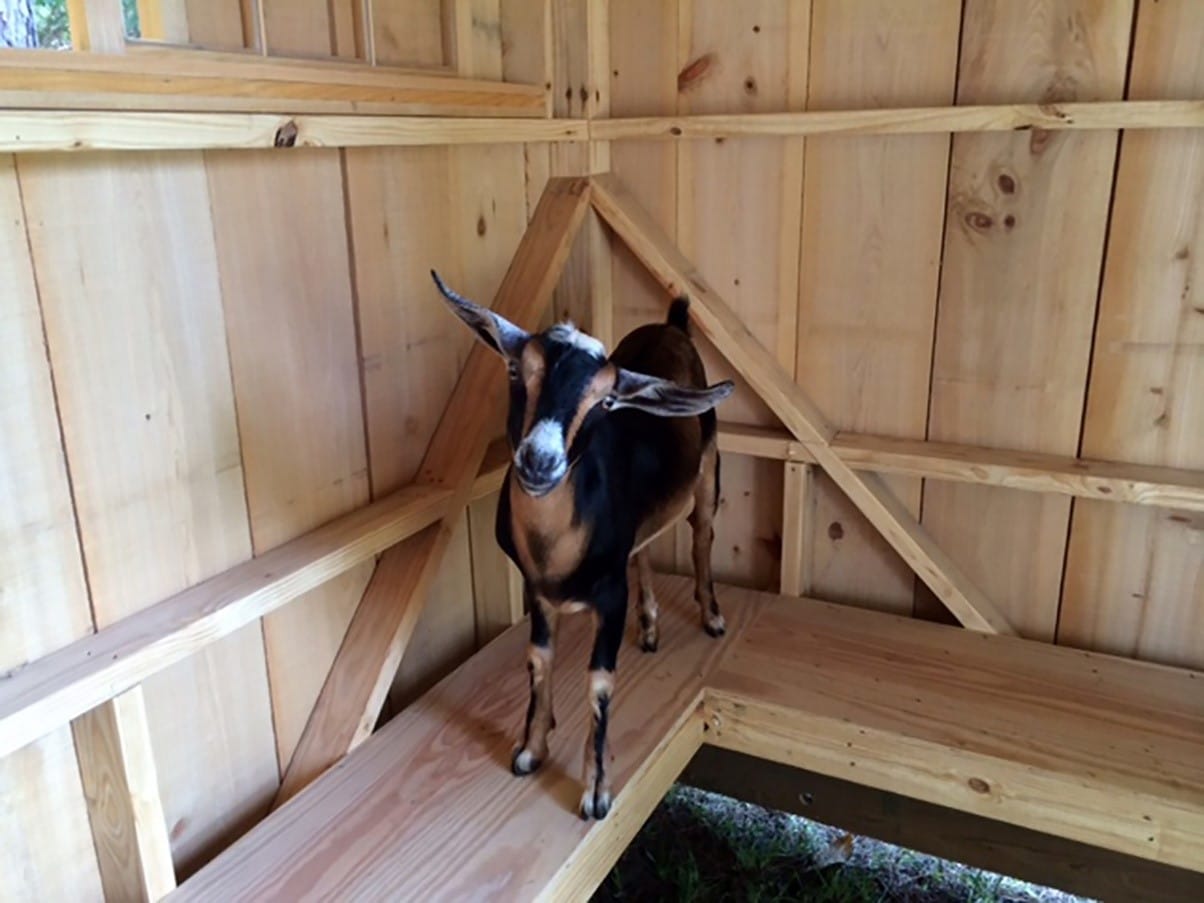 You may want to consider adding a shelf.  Goats love to climb and automatically gravitate to any area that gets them up off the ground.  A wide shelf that is strong enough to support their weight makes an ideal 'bunk bed.'
Light and Airy Keeps Goats Healthy
Good ventilation is important for the health of all animals, and goats are no exception. As the animals will need to be secured at night and kept inside (unless you have a llama handy that will scare off most predators), the interior space should be well ventilated.
Open soffits, ridge vents and gable vents are all good solutions to encourage passive airflow. Windows can be made of plexi-glass to minimize injury to rambunctious goat occupants.  Plexiglass windows are also more resistant to damage especially when protected by bars that are removable or drop down for cleaning.
Screens can be added to windows to prevent pesky flying insects, and wire-mesh over the open soffits and vents will negate entry by birds, bats, and other wild animals.
Storage Solutions
Hay, grain, tools for cleaning out the goat run-in shed, and medical supplies will all need to be kept at hand. The addition of a small area for milking equipment and lighter supplies can be easily accomplished with a small cupboard or built-in storage chest, but for larger, bulkier supplies such as hay, a loft can be a cost-effective way to add storage space.
An overhang (or lean-to) is one of the most inexpensive ways to provide shelter for goats and for large equipment from the weather. As hay and bedding needs to be kept dry, it is important to plan ahead to ensure adequate space to keep these valuable resources out of reach from hungry, inquisitive goats and protected from water damage.
Consider the Neighbors
If you live in a more urban setting or have people living in close proximity, you should also consider how the smells and noises goats produce will impact your neighbors.
Certain breeds, such as the noisy Nubian goats are great milk producers, and their antics make them fun to own.  But their entertainment and production value can be greatly diminished if noise is an issue.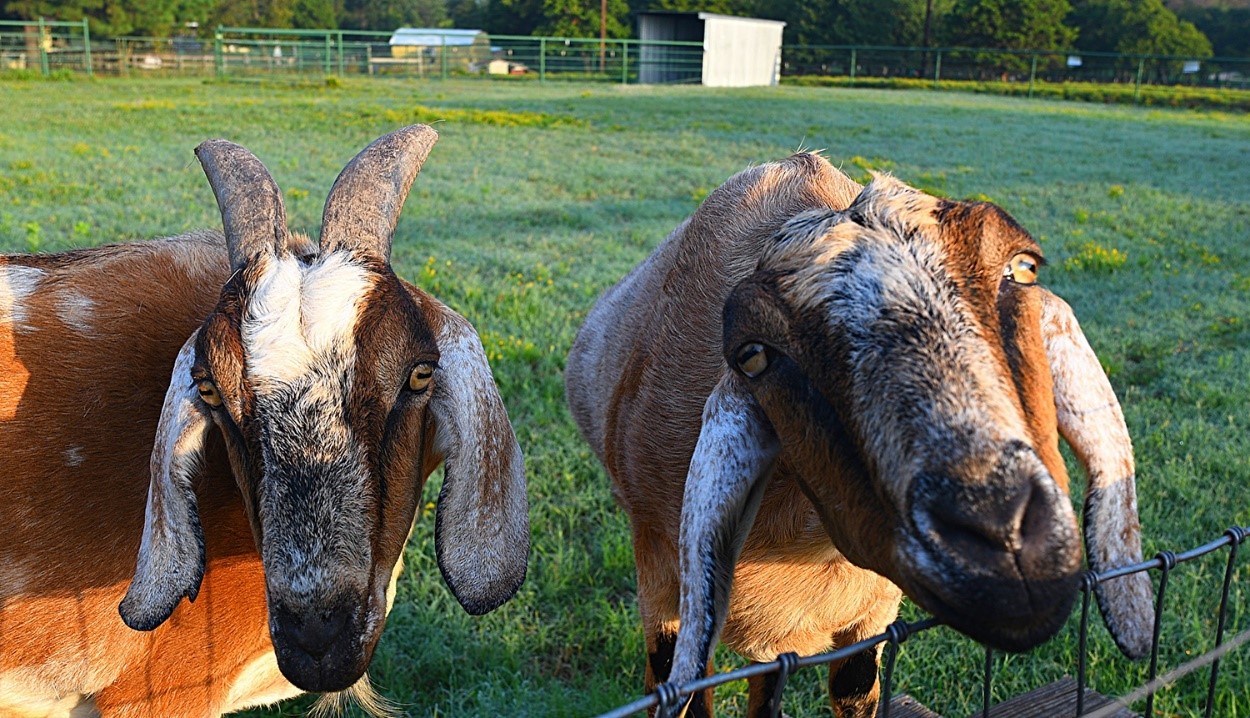 Site your barn or shed carefully to avoid upsetting the neighbors, and don't forget to obtain a building permit if needed for construction of a permanent building for animal keeping. A converted prefabricated run-in shed can encompass tow hooks, and as such is not considered a permanent structure.  Consider this option as a possible way to overcome permitting issues if they arise.
Also consider the appearance of the structure you choose. Today's modular and prefab buildings are available in a myriad of styles, designs and materials, so the goat barn or shed can mirror or complement existing structures on the property.
Low maintenance siding and roofing options, pretty additions such as cupolas (that also add passive ventilation), weathervanes, window boxes on exterior back walls where the goats cannot reach, are all available options.
Type of Construction
The advantage of a prefabricated building or structure over a pole-built design, is it can not only be placed anywhere in an instant, but it can also be moved around as mentioned above.
A prefabricated or modular structure can also be customized in design, including the addition of roughed in electric, kickboards on interior walls, removable solid dividing walls and a host of other features.
A definite advantage of buying a modular/prefabricated building is the 'to the penny' price ensuring no cost overruns or hidden expenses half way through the construction process. Look for a company that offers expertise in the craft and design of the building, has a good range of upgrades and customizations, a great track record in customer service and will supply written warranties.
If you are contemplating a large capital purchase for the structure it is well worth shopping for companies that offer financing options.  Taking a loan minimizes your initial cash outlay, provides tax deductions for interest payment, and offers amortization and depreciation deductions come tax filing time. Cash flow is everything in business, and the advice of an accountant experienced in farming entities can be an invaluable resource for the startup business owner.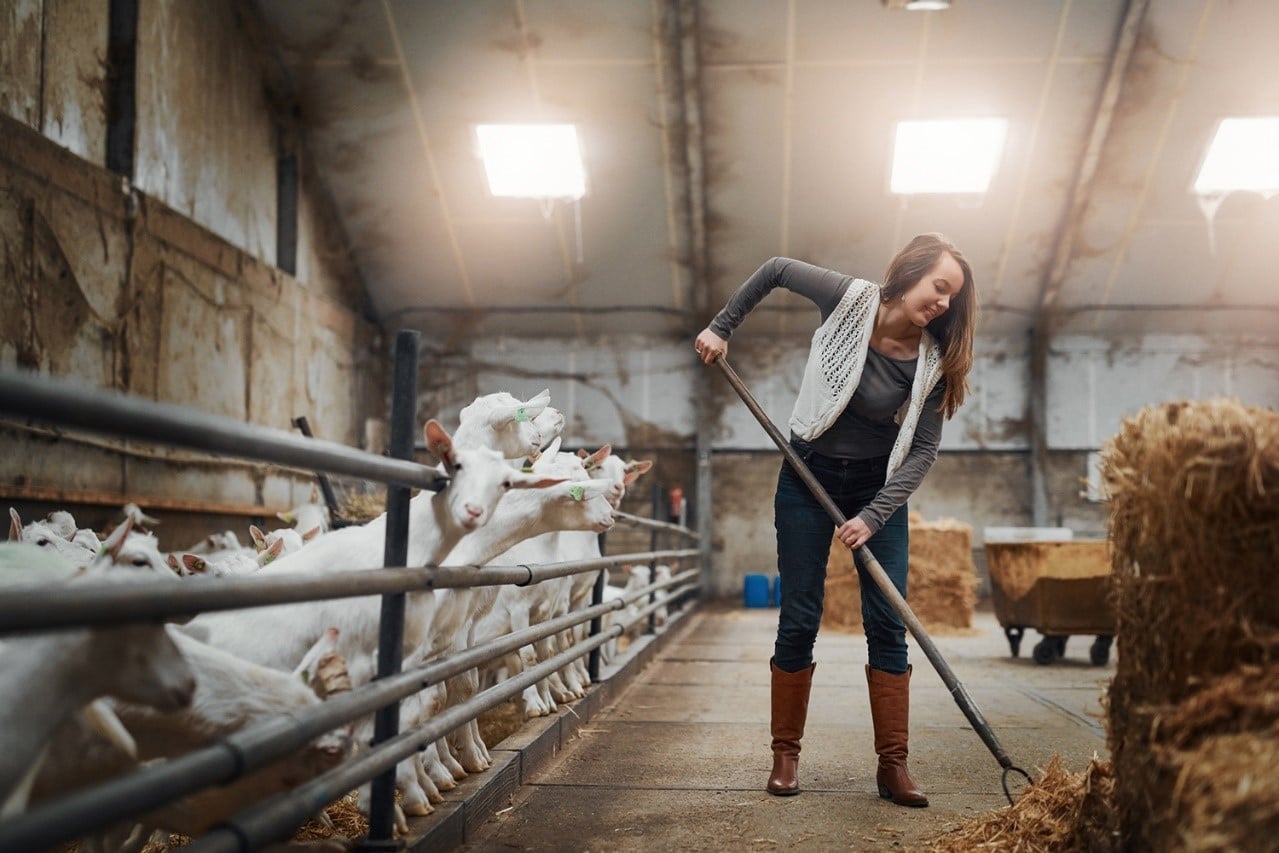 Pole barn construction can also be utilized, and a licensed and insured contractor experienced in building livestock housing can work onsite with their crew to supply housing for animals. Remember 'stick built' versus prefab or modular construction will likely involve material deliveries or delays, multiple vehicle access and parking on your property, construction noise and left-over debris.
Site preparation is also important as is optimum site selection. Read more about that here and here. As these components are similar for horse barns/run-in sheds and other shed structures, consult resources available from experienced construction firms in those categories for guidance.
Take Away Message
Whatever the scale of your goat herding dreams, realize that needs may change in the future and plan accordingly.
You will never regret doing your due diligence before embarking on goat ownership and it is important to realize that as with any animal keeping there will be a daily responsibility for their maintenance and care, feed/bedding supply costs, vet/medical costs, and the loss of animals. There will also be lots of fun interaction with them throughout their lives and many stories and experiences to share with your family and friends.
As English novelist Diane Wynne Jones wrote in her children's book 'The Merlin Conspiracy',
"Goats," said Maxwell Hyde, "are a special case. Mad as hatters, all of them."