When it comes to protecting your chickens you want to have no doubts that they will be safe from everything from Weasels to Coyotes and any other local predators. When you are looking to get your new coop or if you are shopping to upgrade to a larger size be sure to check out the features that keep your chickens safe as well as comfortable.
At Horizon Structures, We use 1×2 vinyl coated wire mesh on all of our vents and also to cover all of the operating window panels on our coops.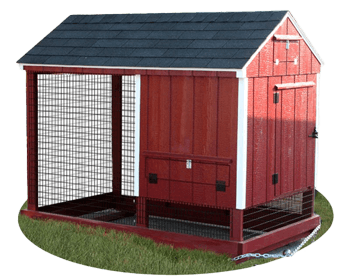 Give us a call 1.610.593.7710 and we'll help you get the coop that will both function well for many yearsof service and protect your chickens as they should be.This vinyl coated mesh is the same material we use on our run panels and in our pigeon lofts for the wire doors and wire partitions. So be sure to check out the windows and vents on any coop you may be interested in. Keep your birds safe and they will be relaxed and give you those fresh eggs that you love.