As you map out your fabulous new backyard project don't forget to consider the addition of a outdoor living water feature. The gazebo, pergola or pavilion structure set amid a bounty of flower or vegetable beds, winding paths, green lawns, or succulent gardens will provide shade and shelter from the hot sun, but the inclusion of a water feature can elevate the enjoyment of the space to new heights.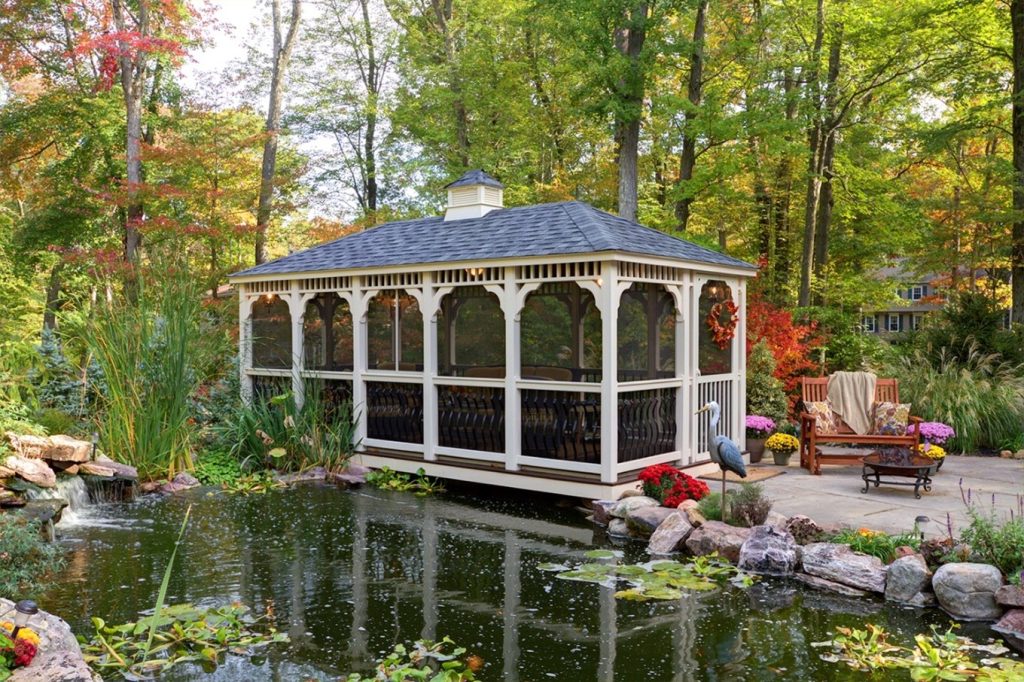 In certain cultures, water is a central theme in any garden design and is given pride of place. For example, Chinese, Japanese, and Korean gardens consider water a primary focal point as it represents wisdom and renewal. While gardens in these regions were created as places for reflection, rituals and prayer, Zen gardens are dry spaces with no water. A 'Short History of Water Gardening" written by Kit Knotts, explores the use of water for irrigation and the development of aquatic plants we have come to love such as the Lotus and the Water Lilly. The latter so 'impressed' the impressionist painter Claude Monet that he painted over 250 paintings of the plant at his home in Giverny, France.
A backyard water feature can be a small fountain, a rill or a large pond. A trickle or a ripple, a still reflective surface, or a waterfall of sound. Whatever your preference, the benefits of including moving water in a garden are many.
Improves air quality
Gentle sounds of running water are soothing and add a relaxing ambience and tranquility
The sound of moving water can mitigate neighborhood noise pollution
Softens hard landscape lines in the garden
Adds a textural element to the space
Can be used to water plants
Provide an eco-system for wildlife
Increases property value
Perfect garden for small urban spaces
A Variety of Options
The simplest outdoor living water feature to include in a garden is a bird bath. It requires no pumps or involved installation or excavation and will encourage wildlife to visit the garden. Water walls and rain curtains, pondless and standard waterfalls, scuppers, sconces, and water jets are all options to consider depending on your preference and budget.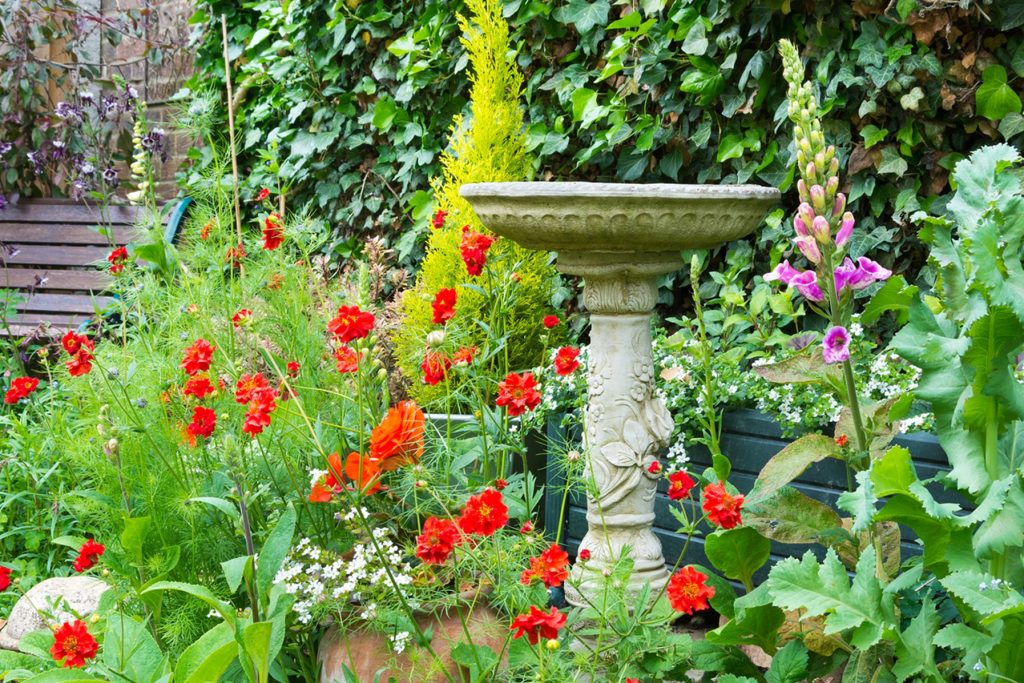 The garden pond is a popular choice of water feature as its installation is relatively simple, but the amount of maintenance required should also be a consideration in the selection of a water feature. Running water will generally require less maintenance than still water to keep clean, but each feature will require some form of attention and care.
Fishing For Fish
Much pleasure can be derived from creating a fishpond and filling it with your favorite fish. Goldfish, Koi, Guppies, Minnows, Pond Loach and Molly Fish to name a few. But you will need to protect the fish from predators who see the pond as their perfect restaurant with plenty on the table.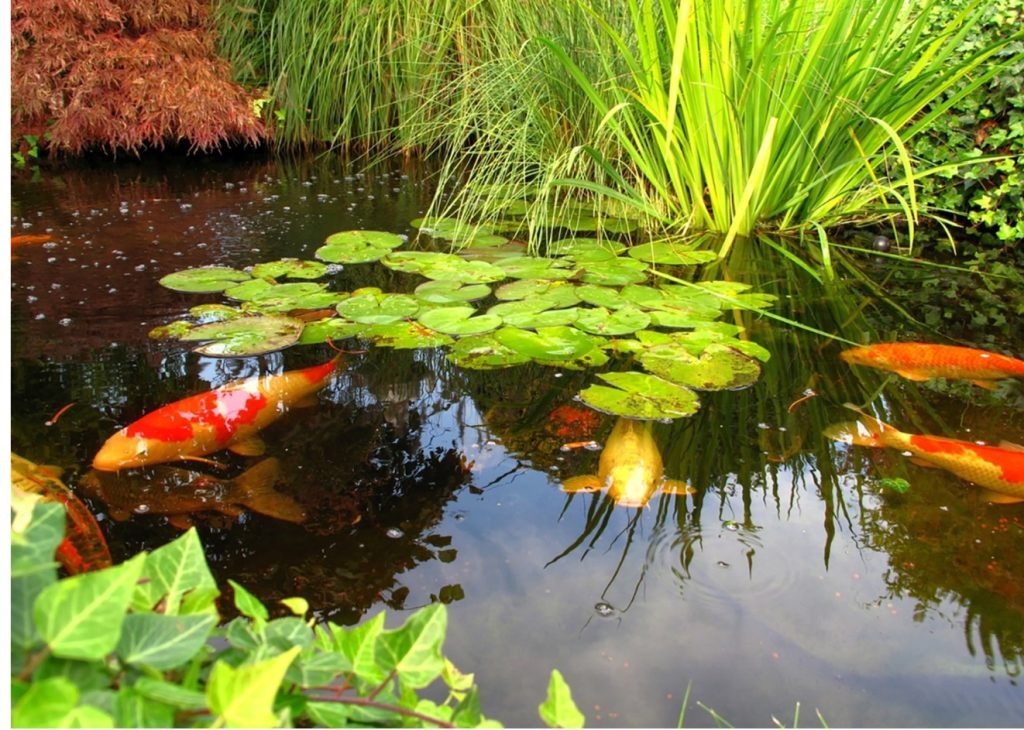 Netting, fish line across the pond (doesn't impair the view as much as netting), the inclusion in pond design of tunnels and caves and floating plants where the fish can hide, decoys, and lights and water sprayers hooked up to motion sensors, are all good methods to protect your fish habitat from unwanted intrusion from predators.
It's not just birds like Blue Herons that will take advantage of the handy food source in the pond, raccoons and other night visitors including feral cats can also be a hazard to the well-being of your fish. Motion sensor products that emit light, sprays of water and noise are the best deterrent for these visitors.
The Natural Beauty of Aquatic Plant Life
Avid gardeners love the added dimension of water features as it broadens their opportunity to explore new plant life and learn new growing and nurturing habits for a myriad of flora.
Elegant Lotus plants and floating Water Lilies and Water Poppies add sophistication to the garden while other species such as Rodgers Flower and Water Smartweed are perfect for masking muddy spots and can be prevented from rooting and spreading by placing them in pots around the edge of the pond to curtail their inherent ability to quickly root and cover the floor of a pond.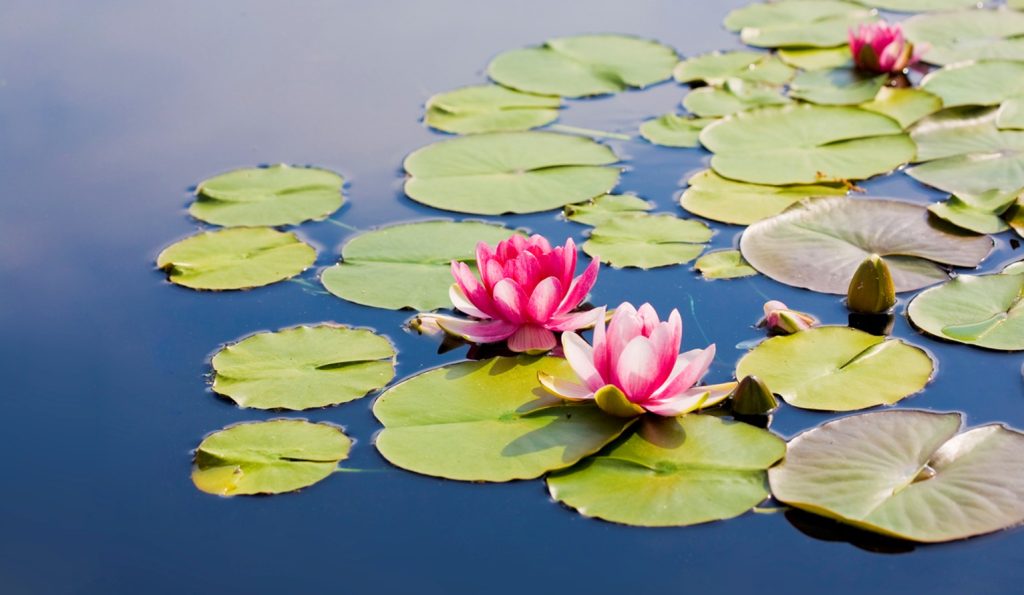 Horsetail and Purple Pitcher offer height and the former is a medicinal plant that can be harvested as can Creeping Jenny.
Some plants actively help mitigate algae bloom in the pond. The purple Water Hyacinth being the most used pond plant of all for this reason. Others to consider are Water Lettuce and Pickerel. Certain plants actively help oxygenate the pool such as Water Iris and Dwarf Giant Papyrus offers the help of a natural water filter.
Mosquitoes can be a problem around any standing water and the provision of a water surface plant cover can help defray their ability to lay eggs on the water surface. Mosquito fern is a good choice for this purpose.
Variety – The Spice of Life
Whatever backyard water feature you choose to add to your garden design, the enjoyment of the outdoor space will be enhanced as water provides occupants with additional input to their senses of sight, sound, smell and even touch.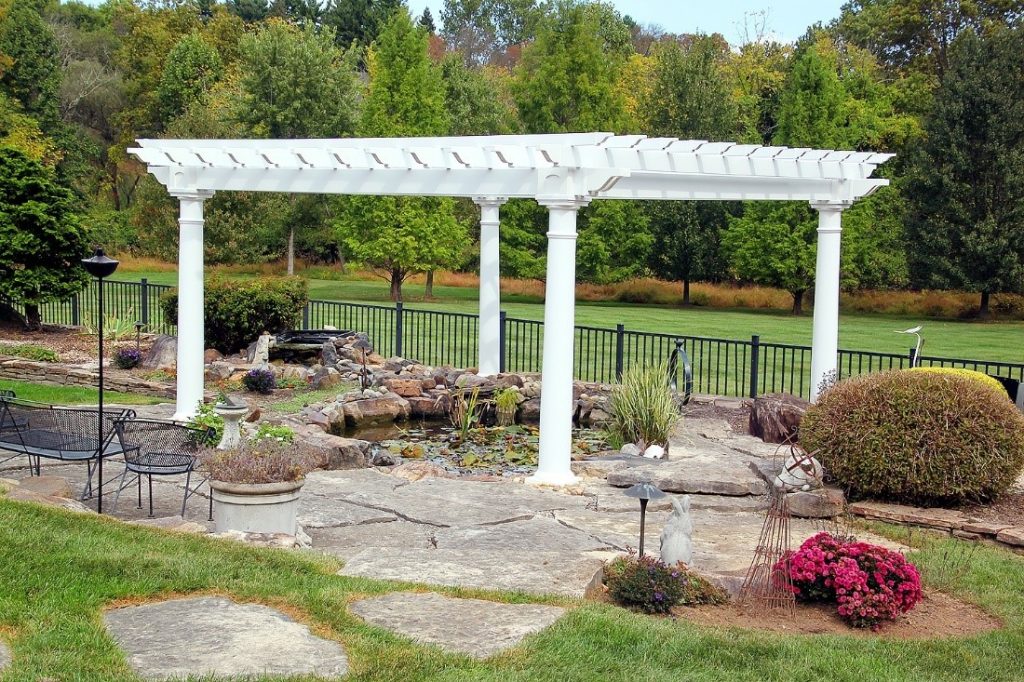 Picture yourself dining by a cooling mist of a waterfall ensconced in your screened gazebo or lounging under the dappled light of the pergola reading a good book listening to the gentle babble of a rill. We all need time to sit and be mindful, to reflect and to relax and unwind from the stress of our busy lives. Nature brings us gifts galore to help us. Why not meditate on adding a water feature to your outdoor design and enjoy its benefits.