Blog By Nikki Alvin-Smith and Jill Siragusa
---
A new barn is an exciting purchase and before you gallop headlong into the aisleway and slip on the concrete do a quick check on how well saddled up you are for a successful outcome.
Here to help you on your ride are the top barn financing questions you should ask before you buy:
Will the barn builder provide you with basic elevation drawings and/or a floor plan (or stamped architectural drawings if needed) for presentation to your local zoning officials and building inspector? Plans can be expensive depending what you need.  A good builder will be able to produce basic drawings in-house at little or no extra cost to you.  Those drawings should include specs that meet or exceed the snow load, wind load and other general requirements for agricultural buildings in your area.
Whose responsibility is the site preparation?  Will the building company provide you with detailed instructions to present to your excavator?  Or, is your builder willing to speak with your excavator directly so that nothing gets 'lost in translation?'  Perhaps the company you choose to build your barn also offers site prep services.
Will the builder put ALL costs in writing up front as a FIRM price detailing exactly what is included? For example: freight charges; set-up costs; warranty offered; materials used.  Make sure you have a guaranteed price for the entire project when applying for your loan.  Unexpected costs or project overruns that need to be paid out of YOUR pocket are "surprises" no one wants to deal with.  You want your barn financing to cover everything as the inability to pay for something not spelled out in your contract may put a halt to the project resulting in an incomplete barn you can't use!
What is the project timeline?  Does the builder require a down payment when you place the order?  How much?   Are there other payments due prior to ordering materials or at specific intervals of the project?  Are the payments coordinated through your bank or finance company?  Do you contact them to request release of funds or do they communicate with your builder?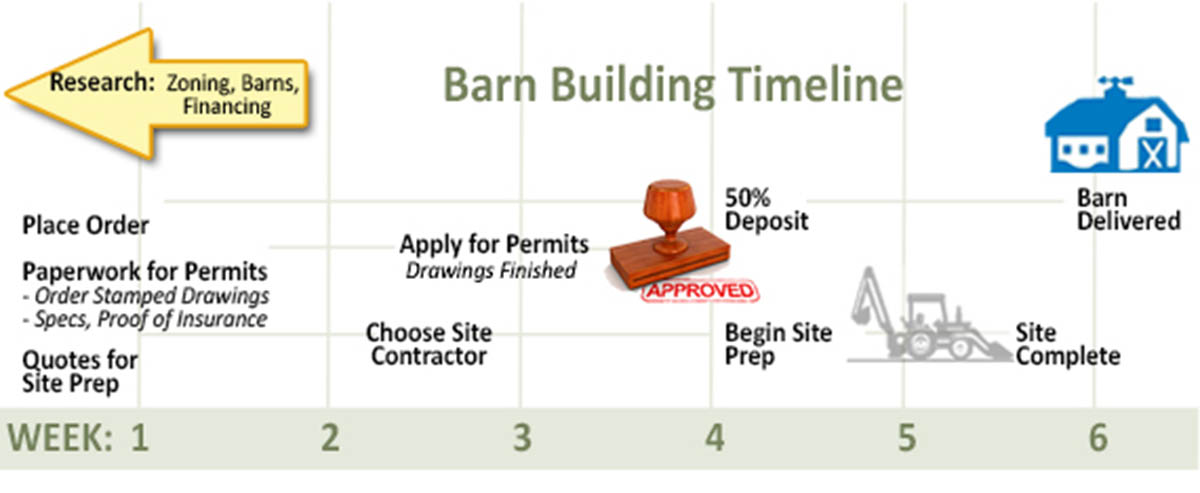 Financing? Builders that offer barn financing provide a handy resource for you to get started NOW. For a horse business owner this allows you to receive the income from the use of the barn to pay the monthly fee, deduct interest paid and amortize the value of the structure on your tax return. Consult your tax professional for aid in this area and to provide you with numbers so you can include these in your cash flow projections to ensure you make a smart decision.
Building a new horse barn is likely a project with several "moving parts":  site prep, fencing, installation of utilities (for example bringing electricity and running water to the barn).  Will the bank or finance company make a single payment to you to distribute to the various contractors or will they pay the individual entities directly?
Does the building company have references that you can speak with to ascertain the quality of service and product they provide? Be wary of salted or limited references. A good company will provide an open resource to their past customers and have a portfolio of previous clients where you can arrange a visit, see the workmanship and chat about their experience with the building company firsthand.
When you purchase a barn for your horses it should be an enjoyable and satisfying experience. Do your homework now. The safety of your horses and the health of your bank balance depend on it.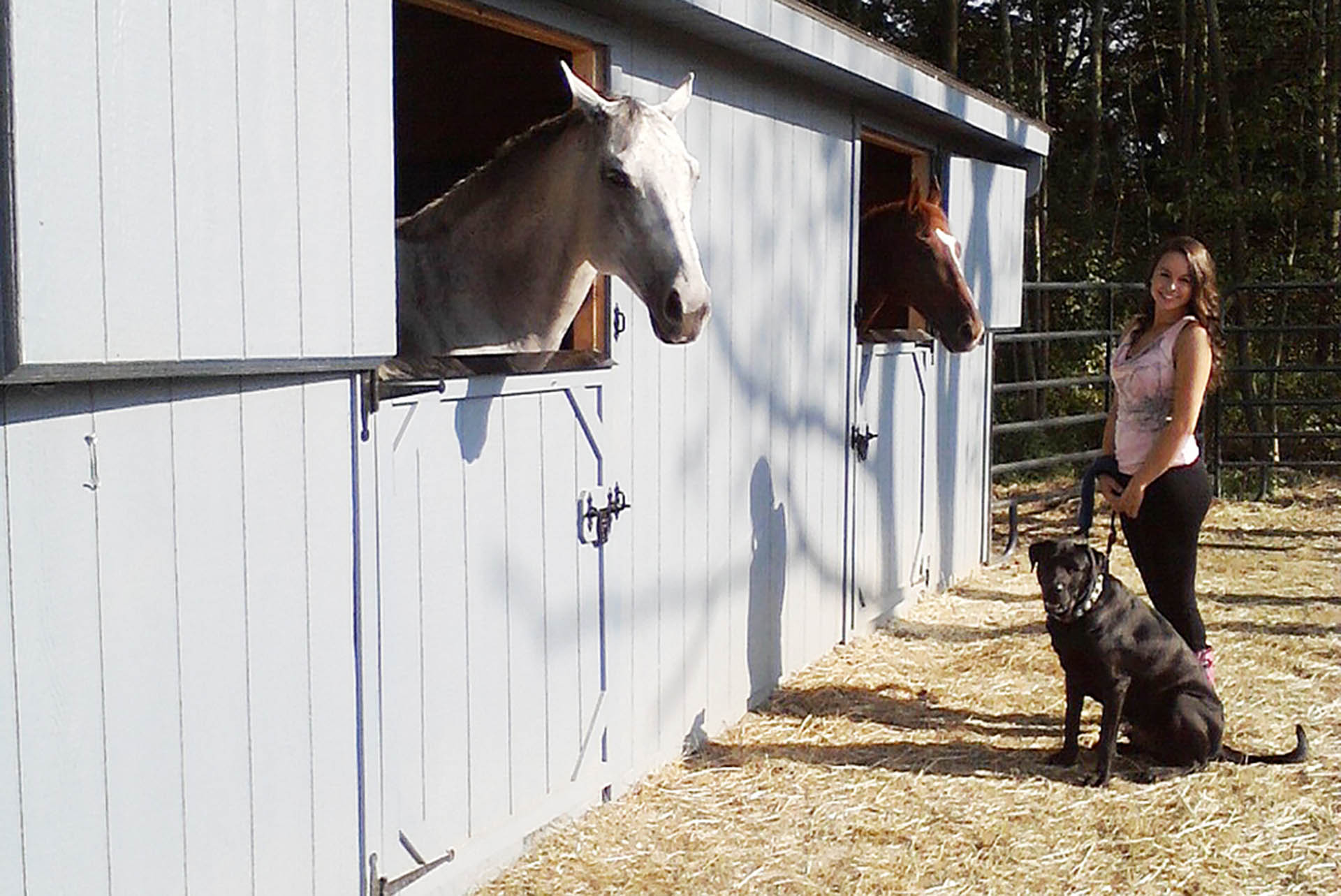 Not only does the friendly and professional Horizon Structures staff address the above bullet points, they also know the right questions to ask YOU to help you make the best decision for your needs and budget.
Additionally, a wealth of related tips and "Insider Information" on the
Horizon Structures website provides a good deal of help for all the topics above and MORE.  Start off by reading "12 Questions to Ask BEFORE You Buy" and "10 Insider Tips to Choosing a Horse Barn."
Finally, be sure to check out two of Horizon's most popular web pages:  FREE Perfect Barn Buying Guide and Barn Finder Map.
Need for information about financing?  Please visit here or call 888-447-4337.
When you are buying a barn enjoy the ride by ensuring you back the right horse!