Hurricanes may hardly ever happen in your neighborhood so perhaps your local building code does not require you to install hurricane safety protection in your new horse barn. Nonetheless it might be a bright thing to do. We all know the weather isn't always fair and sunny.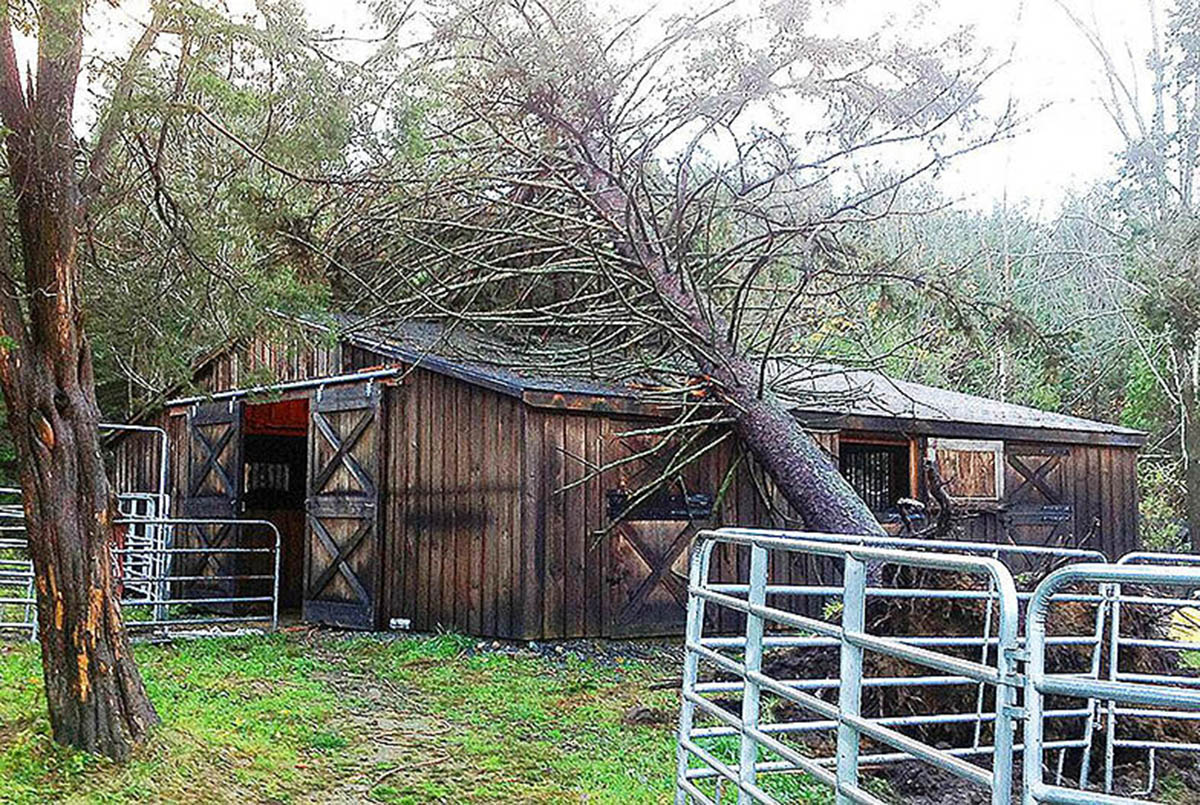 Adding simple upgrades in the build of your horse barn can make all the difference when the high winds do blow and may also save your horse barn from floating off down the river in a flood.
Special requirements for hurricane protection for our homes, such as window and door shutters, special bracing and straps between floors, roof anchored all the way down the walls to the basement, can also be implemented to some degree in your new horse barn.
At Horizon Structures we build barns for use in many states, including those that have very exacting hurricane protection requirements for horse structures or indeed any structure. Our experience counts when it comes to knowing what is needed for barn building safety and how to implement the highest standards of care in construction to help prevent mayhem should a hurricane or tropical winds and rains come to visit.
Here are some simple hurricane safety upgrades that you might want to consider if you are contemplating purchasing a horse barn.
Anchor the Building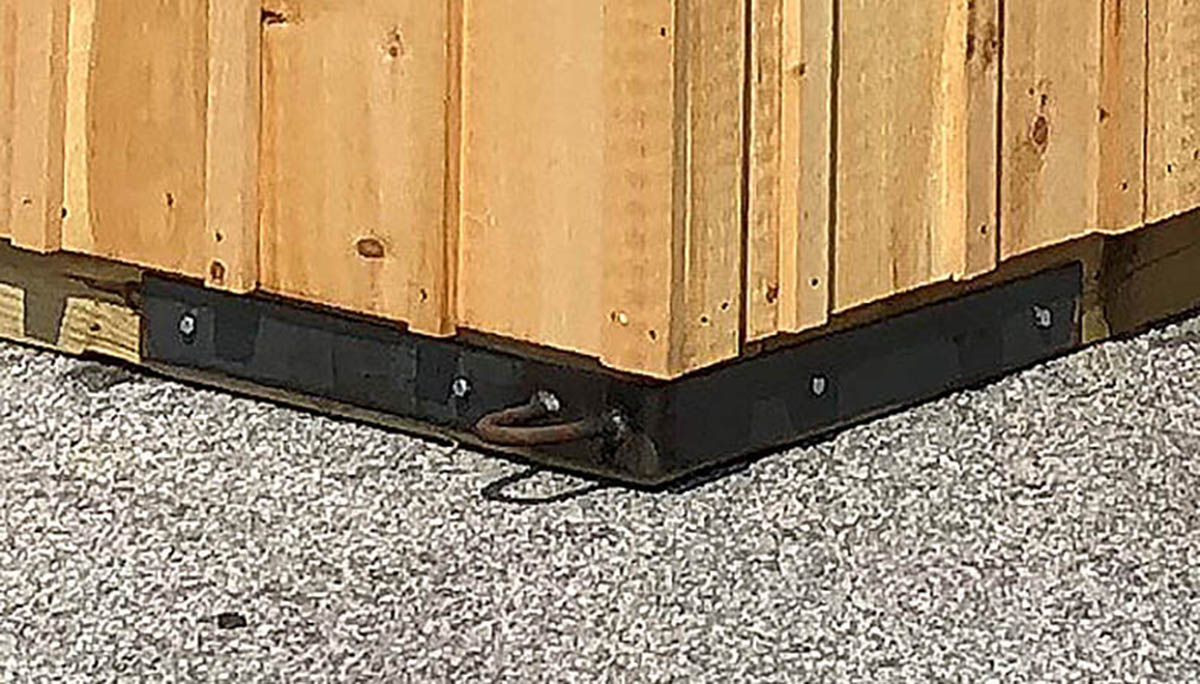 All Horizon Structures barns & run-in sheds come STANDARD with steel reinforced corners and heavy duty tow hooks. Use tow hooks to anchor building.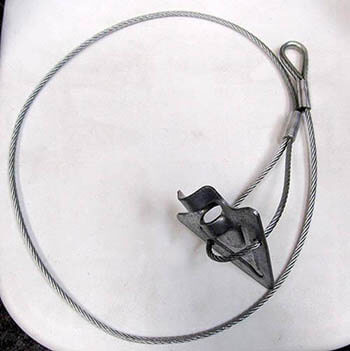 Your building should be anchored down to avoid vertical lifting or shifting side-to-side during high winds. With any Horizon Structures building – from a simple run-in shed to a large modular barn – you can use the tow hooks and a standard anchor kit available from us to tie it down with steel cables.
Do it yourself or have our driver install it when your building is delivered.
If your barn is set on concrete footers, you can use steel strapping and set it into the footer when the concrete is poured. You simply set rods in concrete and attach the concrete anchor straps to the foundation beams when the building, or modular sections, are placed. Strapping works great but can be a little tricky.  Being placed into the concrete piers BEFORE the barn arrives, they require precise placement and alignment with the barn on the piers when it arrives.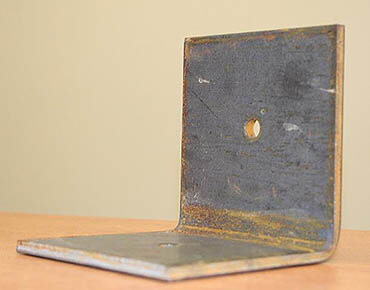 Alternatively, our preferred anchoring method is hurricane brackets.   We like the brackets because they do not rely on precise barn placement and alignment since they are attached to the barn after placement on the cement piers.
The brackets are L-shaped and should be at least ¼ inch thick steel.  They are attached to the building with concrete fasteners to the footer. These brackets can also be used along the 6 x 6 baseboard of the building and attached with lag bolts.
While we think about anchoring a building against devastating winds the anchoring system is also important in areas where flooding may occur. This may prevent your building floating away.
Windows and Doors
The windows and doors are a high-risk area for damage and can be blown in during high winds. While many barn windows are fairly small and can be covered with Advantech or plywood during a storm, it is a smart idea to consider the type of doors carefully when choosing entry doors. A solid door will certainly fare better than a door with windows. Any area of glass can be made safer by adding permanent brackets at the top, bottom and sides so plywood can be quickly installed if the need arises or you can upgrade windows to hurricane grade.
Brace Your Barn
By making structural upgrades with extra bracing and larger joists and rafters, the building can be modified to be hurricane safe to 120 m.p.h. We can accommodate any need in this area. Making some simple adjustments in structural design for customers living in States where hurricane protection is not mandated in the building code, is easily completed by our design staff to make those adjustments, so don't be shy to ask.
The Vulnerable Roof 
Hurricane force winds can create a negative pressure that results in a lifting force capable of ripping your roof right off. As soon as the roof comes off, the entire building is at serious risk for falling apart. A well-prepared roof should be anchored through the walls. There are several different methods used to anchor the roof.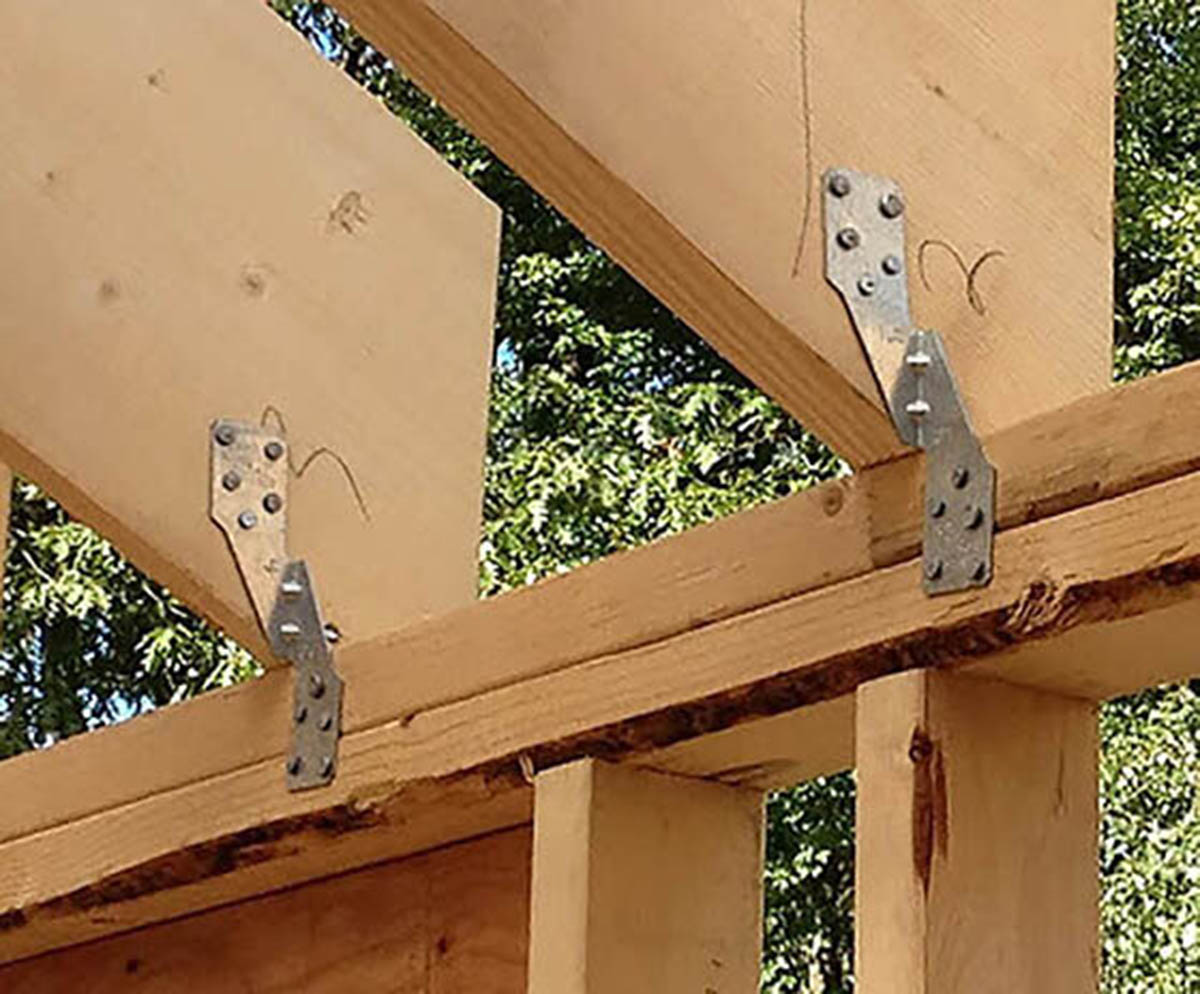 Hurricane clips on rafters and laminated headers can prevent your roof from blowing off. While the best solution is to attach the roof all the way down the side of the building to the foundation, even adding clips and laminated headers with closed soffits and smaller overhangs can make a positive improvement in making your horse barn hurricane worthy.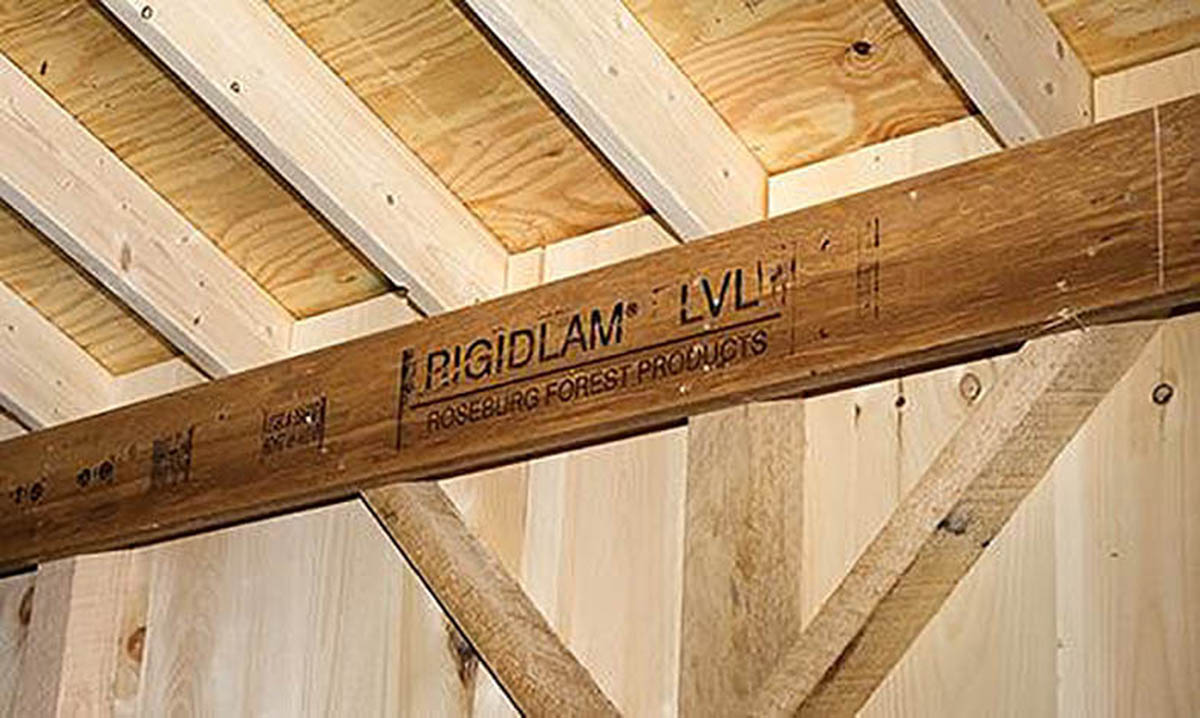 If your roof has shingles these should be rated to the highest possible rating and with the right installation technique an architectural shingle can be rated to 130 m.p.h. A second line of defense from incoming water is a water shield under the entire shingled roof.
For a metal roof the standing seam roofs are the best as these have a limited number of seams plus as the seams are raised the water flows down the roof in torrential rain and the seam is above that water passage.
Other Features
Overhangs are at high risk for being lifted from their pillars and should also be attached to the concrete footer where possible. The larger the overhang, the higher the risk for wind damage.
When designing your building remember the higher the pitch of the roof the more of a sail the roof will become during high wind. Steep pitches are necessary for high snow load areas, but a lesser pitch is needed with a metal versus shingle roof.
A wooden structure is heavier than a metal or plastic structure so necessarily will fare better at staying where Einstein's gravity theory says it should be, on the ground. During hurricanes buildings are often damaged by projectiles, such as lawn furniture and other debris. A wooden structure will provide a better barrier to flying objects than a thin sheet of metal. Obviously they are much quieter than a metal building for their residents in a storm, which is important for the wellbeing of the animals.
The take away message here is that for peace of mind it makes sense to upgrade your horse barn with hurricane protection if you are concerned about high wind damage or flooding even if it not mandated by your local building code. As an experienced barn building company Horizon Structures is able to address your concerns and offer customizations to fit your individual needs. Don't be shy to ask.