Horizon Structures has been a fixture at the Equine Affaire in Springfield, MA for many years as a sponsor and exhibitor. This year will be no different, and thousands of horse enthusiasts will descend on the barns on exhibit November 8 -11, 2018, to see the high-quality Amish-built structures first hand.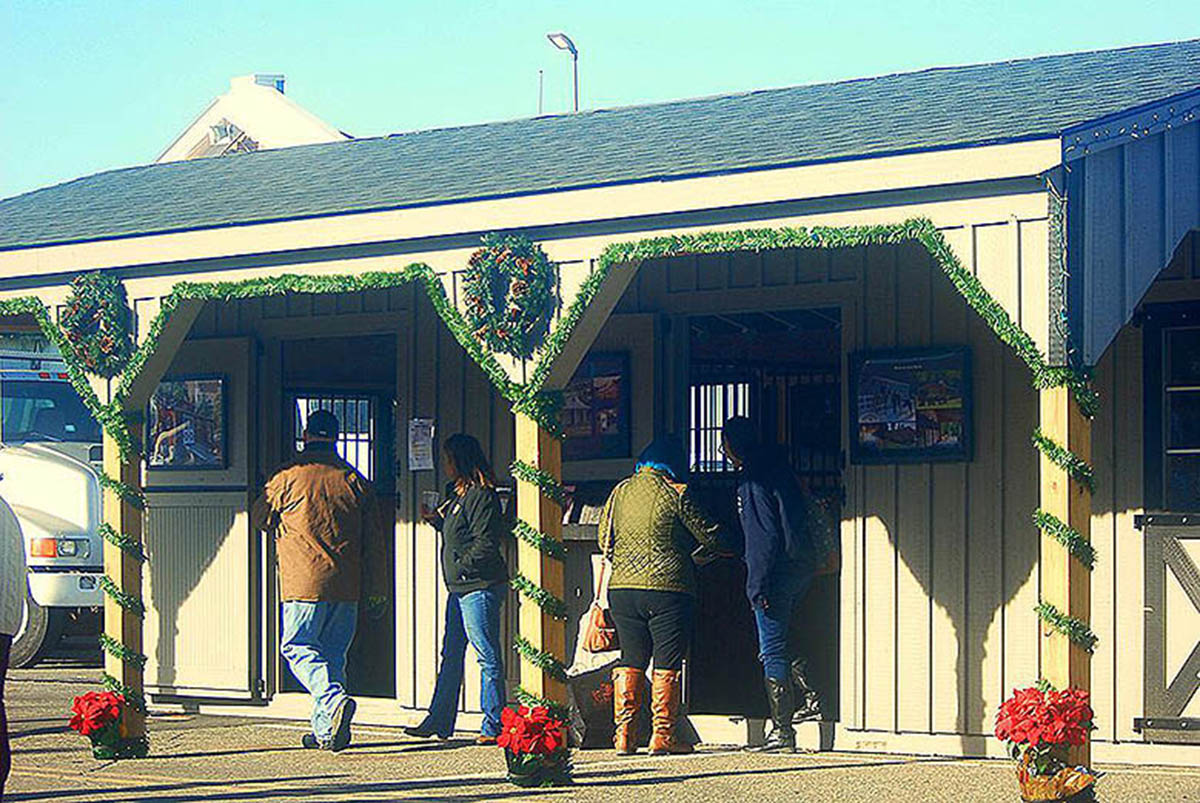 There is something that warms the heart of any horse owner when they stroll through a brand-new barn with empty stalls that are missing that one component:  a horse. The smell of fresh wood, the touch of polished black grills, the cozy feel of the feed room and the pretty sliding stall doors tease the horse lover with the prospect of owning their very own Horizon Structures barn.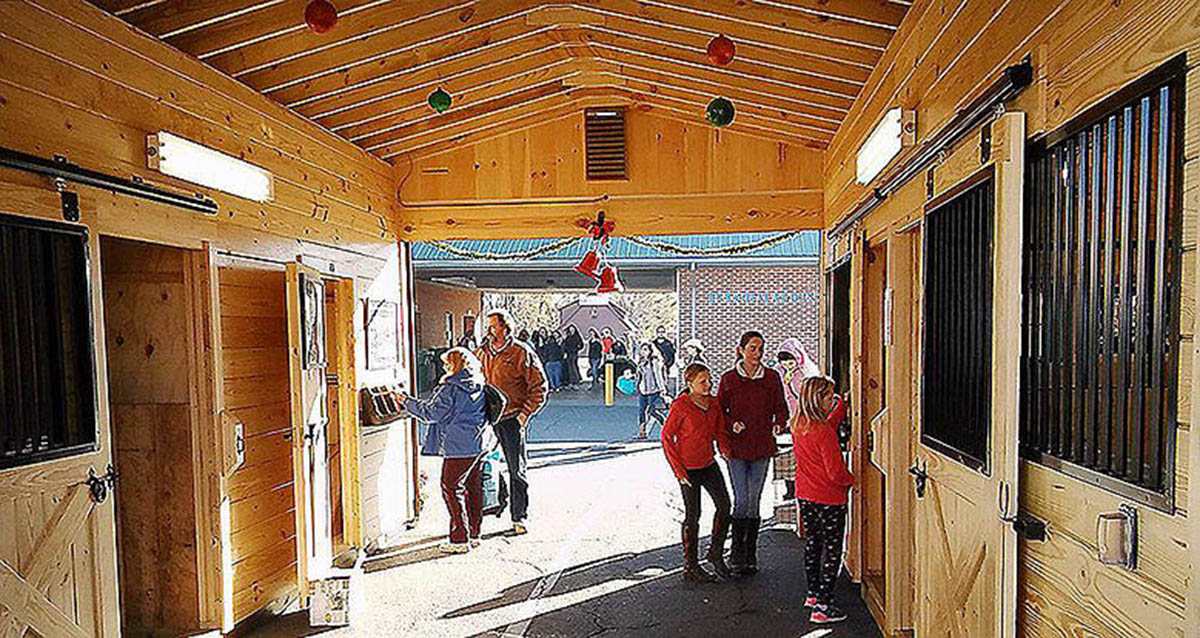 In 2017 Brad Ziegler and husband and wife team Mike and Mindy Rinier were on hand to answer the hundreds of horse owners' questions, were interviewed by national TV shows and attended to the wants and needs of the barn buying public. This year there will be new faces. The inimitable Brad Zeigler will be beaming at all visitors and delighting everyone with his warm welcoming personality and developed sense of humor and casting a bright light on the exhibit.  This year he will be joined by new faces.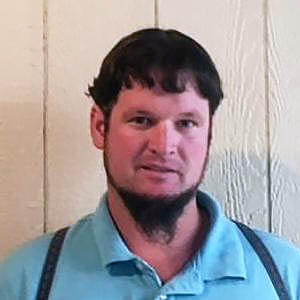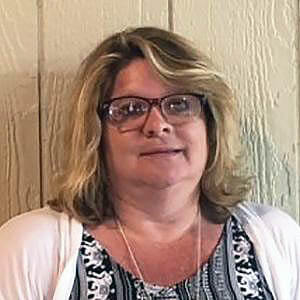 Last year Horizon Structures brought a kennel to the exhibition for the first time, to showcase the newly built commercial grade kennel that TV canine personality The Hulk would be calling home after the exhibition closed and it was delivered to New Hampshire. Hulk's owners came to cast their eyes on the beautiful kennel for the first time, and TV and social media blasted out the news of the new acquisition across their channels.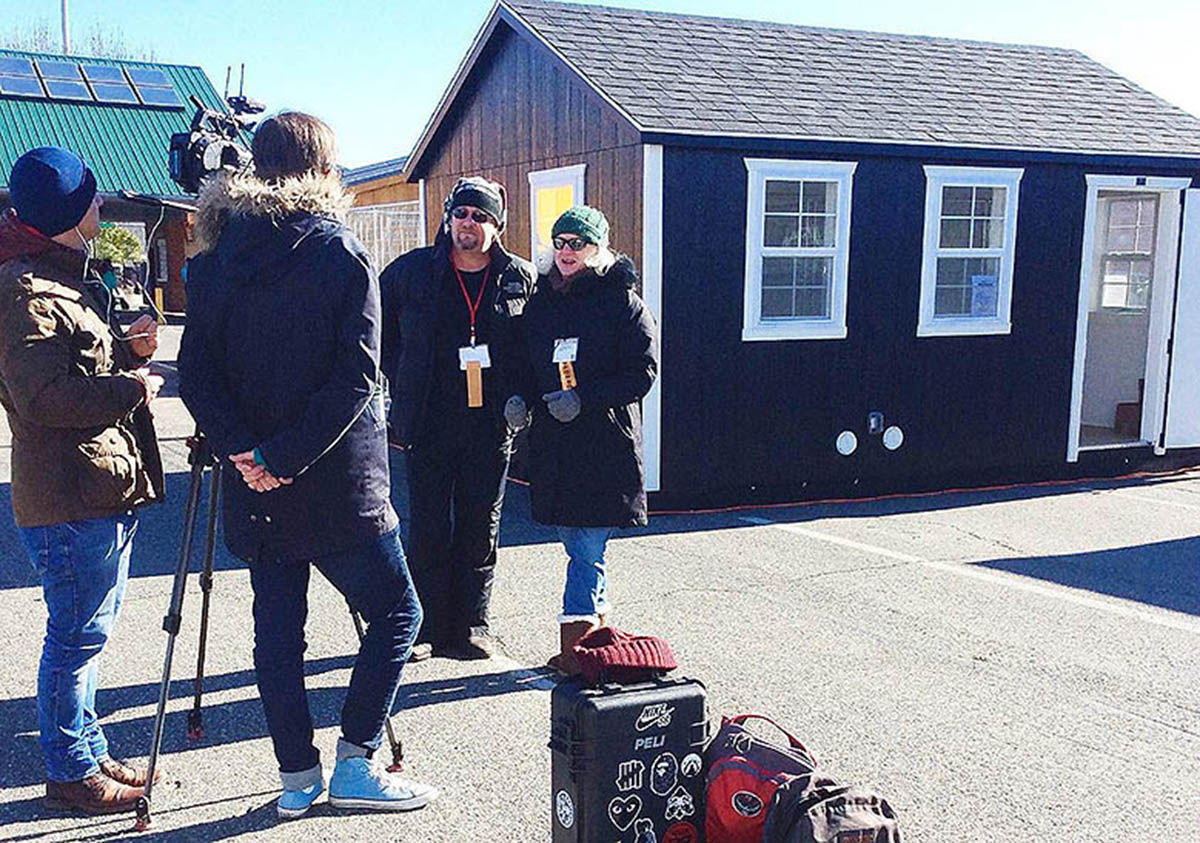 But you don't have to be a high-profile dog owner or Olympic rider, such as eventer Boyd Martin, to enjoy the benefits of Horizon Structures building ownership.
In 2018, you can purchase a kennel at a specially discounted rate (our best!) if you live within a 300 mile radius of Springfield, MA. Place an order now and squeeze in a few customizations in time for display at the event. And as usual, the same applies to the barns that Horizon Structures brings to the event. It's a once-a-year opportunity to get a great discount and enjoy parading all your friends through your barn on display at the show with the happy knowledge that the barn will soon be in your backyard and those stalls will have contented equine occupants.  The added bonus?  Tucking away those extra $ you saved by making the smart choice to take advantage of our Equine Affaire discount program.
Last year, I was also in attendance at the event and enjoyed the opportunity to see some of the Horizon Structures team in action first hand. One evening when the crowds had dissipated as it was well past the dinner hour and most were seated in the arena enjoying the Extravaganza gala event, I walked past the exhibit towards my car and found Mike Rinier talking with a customer and closing a sale. The lady couldn't have been more excited. I believe she would have been jumping up and down with joy if it weren't for the notion that such behavior might seem unseemly. She certainly left the barn with a true bounce in her step and fairly trotted off to tell her friends of the successful acquisition of her new horse 'hotel'. When asked why he wasn't at dinner Mike simply said he'd arrived back at the hotel after a long (and very cold) day and had received a call from the customer who wanted to talk with him about a barn.  So, he returned to the venue to see her and answer her questions.
This type of 'going above and beyond' the call of duty is typical of the staff at Horizon Structures. I witnessed many previous happy customers stop in to say "Hello" and chat with the team. Everyone I asked told me that they had enjoyed the entire purchasing experience and that the Horizon team had made their life easy all the way through. When asked if they would repeat purchase they all gave an emphatic 'YES'. Some customers actually did become repeat buyers at the event.
Well you know what they say, "You can never have enough horses." In turn I guess this means you can never have enough barns or run-in sheds either! Those 'just one more' horses soon add up to needing another barn or structure.
For myself I have rarely had more horses than stables. While my horses live outside as much as possible with the shelter of run-in sheds, the foals and their dams, late stage pregnancy broodmares and our elderly Grand Prix dressage statesmen geldings are always brought in during hot or cold weather, and for a good night's rest during long cold winter nights. For the past two years we had one horse more than we had stabling and it drove me nuts.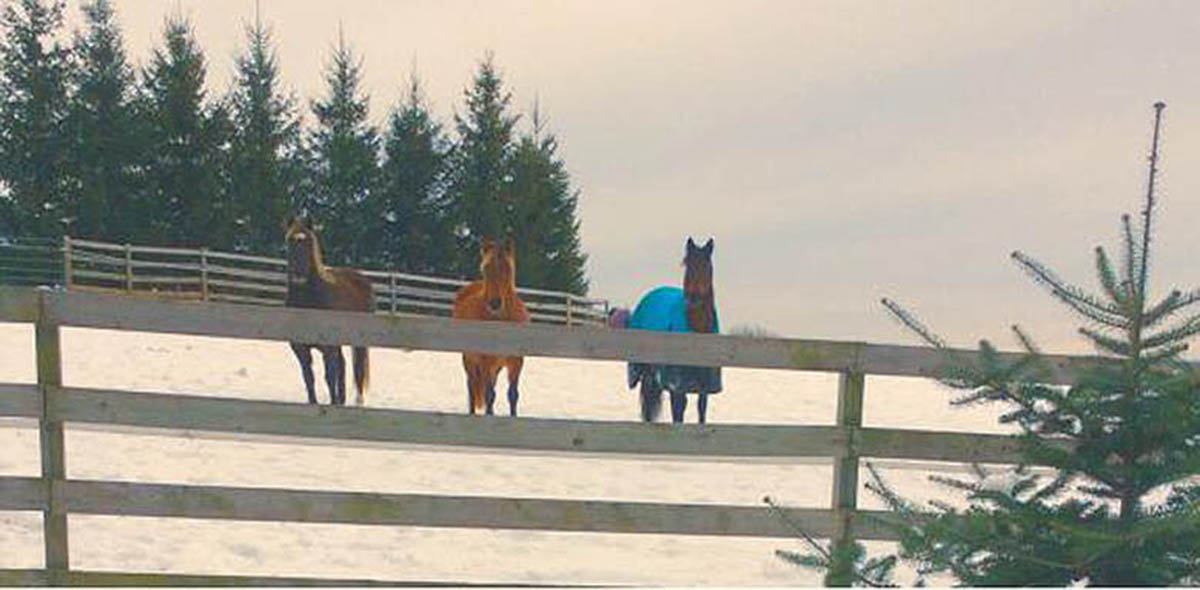 How do you decide which horse has to stay out in a blizzard? Even if they are blanketed and have access to a run-in shed it is loathsome to see leave them at the gate. When the flies are buzzing and biting which horse should be left out alone to suffer the heat and annoyances of the insects? I frequently ended up leaving two horses out just so the one horse wasn't lonely.
Thankfully, I was delighted to sell one of our horses to a serious amateur dressage home recently, so for this coming winter when the snow flies I can bring all my horses in the warm. Yesterday, in advance of Hurricane Florence the remnants of Hurricane Gordon came to visit our mountaintop in the Catskill Mountains, NY and we enjoyed a 24-hour monsoon. All the horses were shivering when we went to hay them up in the morning. They were quickly brought in and dried off. It was so nice to be able to give everyone immediate shelter.
So, if you're in the market for a new barn, don't hesitate to reach out to our horse structure specialists, whether in person at the show or, better yet, in advance of the event. With November being Amish wedding month and Fall the busiest time of year, the Horizon Team has their hands full and lead times and quote times may be a bit longer than usual.
And don't forget to check out the Lot Liquidation sales page. There are lots of super deals there and a host of choices for run-in sheds, coops and kennels.
If you're one of those people that bought the chickens before the coop and the extra horse before the stable, now is the time to cash in on some great discounts and make this winter comfortable for both you and your equine buddies.
And don't forget Horizon Structures Sweepstakes Contest is also in full swing right now. Get your entry in by October 30th for your chance to win a FREE run-in shed.