Blog by Nikki Alvin-Smith and Jill Siragusa
---
Part 1: The Differences Between Prefabricated and Pole Barns
As a horse owner, the delights of having your own horse barn need no explanation and the excitement of bringing your horse(s) home cannot be overstated.  Before you make the financial commitment to build your barn, there are a few points you might wish to consider to ensure you make the right choices.
Take a look at the differences between a prefabricated or modular structure and a pole barn build.  Because many folks don't compare "apples to apples" when pricing a horse barn, an "apple" may seem more appealing than an "orange" until you look beneath the skin.
Need quick answers?  Check out our Pole vs Prefab comparison chart.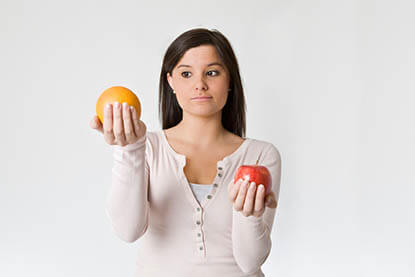 Costs
The initial pole barn cost may seem, at first glance, to be quite a bit less than a modular structure. Before going off the deep end, ask yourself "Why?"  Make sure that "take me home" number includes costs for all the "extras" in your pole barn quote such as windows, stall doors, kick board etc.  Most, if not all, of these components are Standard Features in modular and prefab barns.  Adding everything to the bottom line of your pole barn quote is the first step to maintaining "apples to apples" when comparing a prefab vs. stick-built barns.
The contractor you select should have experience in building horse barns.  That being said, never assume anything!  Ask questions and do your homework.  Research the design to optimize safety and functionality for the barn's intended use:  horses.  Pole barns can be modified to accommodate horses but, be aware, those upgrades will likely increase the overall pole barn cost.
The price of a prefabricated barn will automatically include all those elements needed for horse safety and comfort.  The staff at a professional modular barn building company will be educated in all facets of barn design and available options, upgrades and customization choices.  Prebuilt does not mean you're locked into a pre-set "cookie cutter" barn package.
During the quoting process, ask to speak to a project manager who will incorporate your ideas and provide solid guidance – with accurate pricing – to help you choose the barn design that works best for you.  You want your barn to make sense from both a daily use, easy-to-work-in design AND a financial standpoint.
Site Prep
There's an old saying most horse people are familiar with:  "No hoof – no horse."  The same idea applies to your barn.  Without a proper foundation, no barn will stand the test of time.  The topic of proper site prep could easily encompass several blog posts.  However, for the purpose of this blog – comparing pole versus prefab barns – we'll just touch on the basics.
Site prep for a prefab or modular barn is fairly straight forward.  A prefab shedrow barn is, technically, the simplest site prep of all.  As a self-contained, all-in-one wood-framed unit, its pressure-treated wood base can sit directly on the ground.
Shedrow barns are designed with flexibility built in as they need to bend and twist to be loaded and unloaded for delivery.  They can adapt to ground that is slightly uneven and irregular.  A simple stone dust pad is recommended but not required.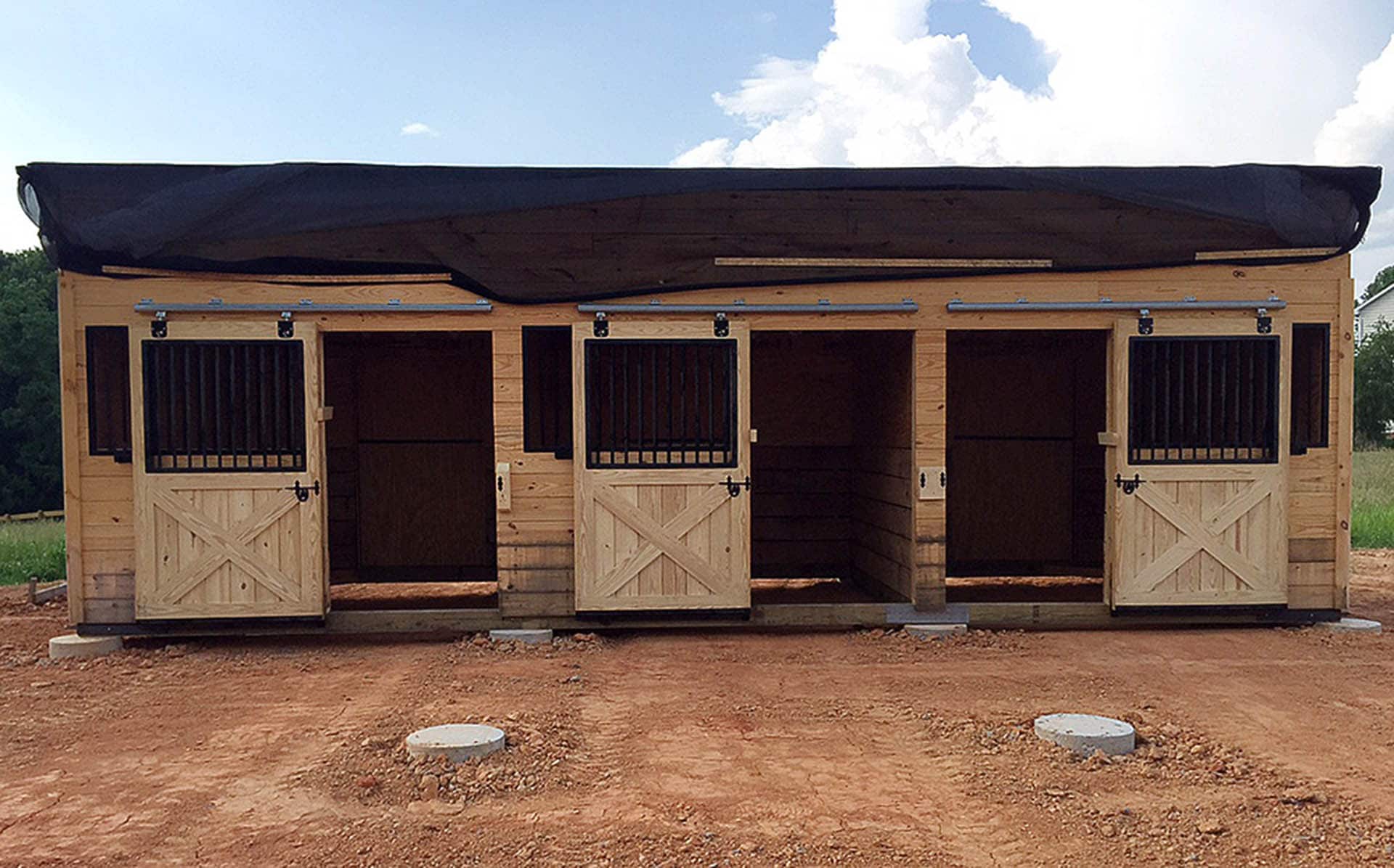 Modular units composed of pre-built sections and shedrow barns with overhangs require concrete piers to create stability and keep the finished barn level.  You can read more about site prep requirements on our website HERE.
Site prep for a pole barn is a bit more involved since the building is constructed on-site and is, essentially, a permanent part of the landscape.  At minimum site preparation will include:
– Removal of all sod and vegetation
– Removal of topsoil to stockpile for later use in finish grading
– Replace (removed) subsoil from around building with granulated fill for improved   drainage
– Compact layers (soil engineer may be needed to test and approve compaction)
– When any building portion sits on fill, rest columns, as well as any concrete encasement, on or in undisturbed soil, building inspectors may require a soil  engineer to confirm compaction adequacy on filled sites.
Construction
Also consider the quality of the raw materials being used in pole versus a prefab barn as this can significantly affect the price. A local contractor will work with materials that are readily available locally and will be keen to source the best price for their profit margin.  What makes good business sense to him, may not necessarily result in an appearance that appeals to you and may even negatively affect longevity of the structure.
A modular construction will be built with raw materials most suitable for horse barn construction not simply what is readily and locally available.  Everything is carefully considered and chosen specifically for the type of abuse a horse can dish out.  For example:   grade of lumber, type of lumber, roofing material, siding options… even paint and stain types and colors.
Convenience
If you don't mind watching and waiting, then a pole barn will suit your needs. Naturally there may be the inconvenience of multiple material deliveries from various sources, the noise of the construction and the daily (you hope) troupe of carpenters arriving on your property to do the job. These may be the same folks each day or different ones depending on whom the contractor has available.
Bear in mind that the delivered materials may not coincide completely with what was ordered and there may be quality issues and/or missing or substituted materials. The construction materials will also need to be stored and protected from weather to prevent warping or damage while the barn is going up. In a modular build all materials are stored inside the factory during the construction process so this is not a factor.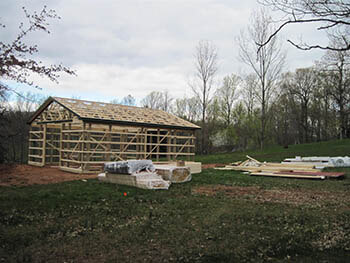 With a pole barn the materials will be on site for some time so daily cleanup after work to prevent damage to your property/livestock/family is important e.g. picking up dropped nails before your horse finds them under hoof or your lawn mower or car tire are punctured, removal of paper/plastic wrapping, metal banding so these items do not migrate on your property. Your contractor most likely will not be the one attending to these details.  Neither will he remove the pile of 'left overs' when the barn is complete.  Expect all of that, as well as the security of the materials while they are on your property pending installation, to be your responsibility.
You may experience delays in the building timeline because of poor weather or if some of the supplies needed are missed off the order. A good construction crew will have thoroughly checked this out ahead of starting the build.  But, prepare yourself for the possibility of delays for any number of reasons.
If on the other hand you would like your barn to magically appear on site, then a modular construction is the way to go. The delivery is by appointment once you have the site prepped and ready.  The team that arrives will be experienced in doing the install and have it completed in 1-3 days depending on the size of the project.  If you purchased a shedrow barn, the driver will unload the barn onto your prepared pad and you can move your horses in as soon as he leaves.  Usually within an hour or so.
Remember, a prefab/modular horse barn is built entirely under cover – inside the factory.  There are no weather delays to worry about or damage to the building that might result from being exposed to adverse conditions during construction.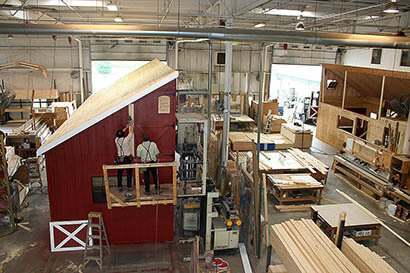 Additionally, there are no missing components or materials as the barn is prebuilt and everything's installed before it arrives.  And, no junk pile to deal with!  Shed row barns are ready for use immediately after coming off the truck.  Our crew cleans up after a modular barn assembly and leaves nothing behind!
That's a lot of information to digest when comparing prefab vs. stick-built pole barns, but don't stop here! Read Part 2 of the pole barn versus prefab barn discussion HERE.