It is important to every horse rider to spend the maximum amount of time training and riding their horses versus taking care of the mundane issues like re-painting or re-staining a barn, worrying over missing shingles on the roof or cleaning stalls saturated from rain and snow run-off.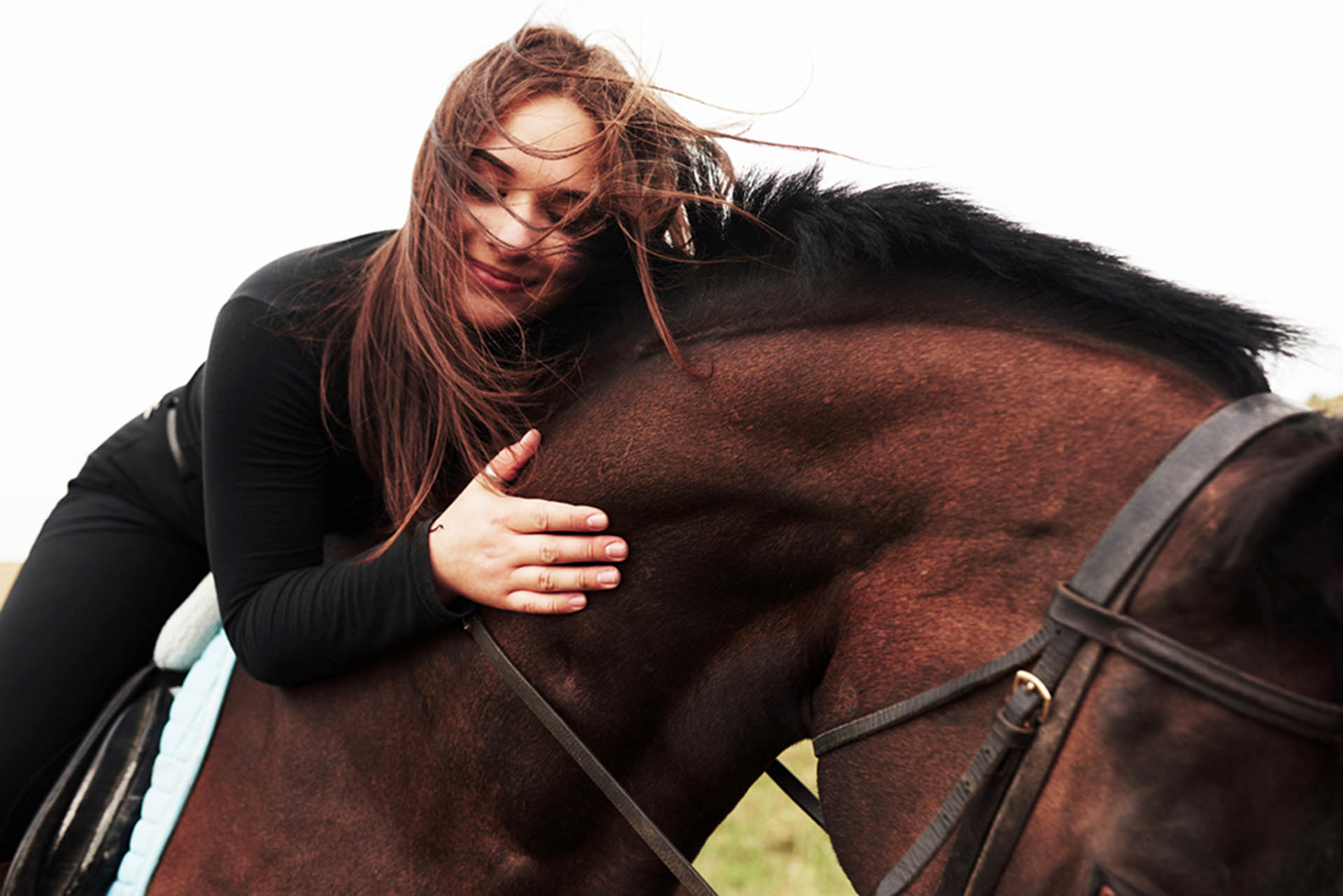 While a horse barn needs to be functional and well designed, it is also an advantage if it is low maintenance. The choice of building materials utilized directly affects the amount of time and expense you'll need to spend keeping the barn in good condition and ensuring its longevity for use.
Here are a few tips on how to build the ultimate low maintenance barn:
The Roof
A metal roof may be slightly more expensive than a shingle roof, but it will likely provide a longer lifespan than a shingle roof. Although shingles can be rated for high wind gusts up to 130 mph, sustained high velocity winds can peel shingles off even the best quality shingle roof.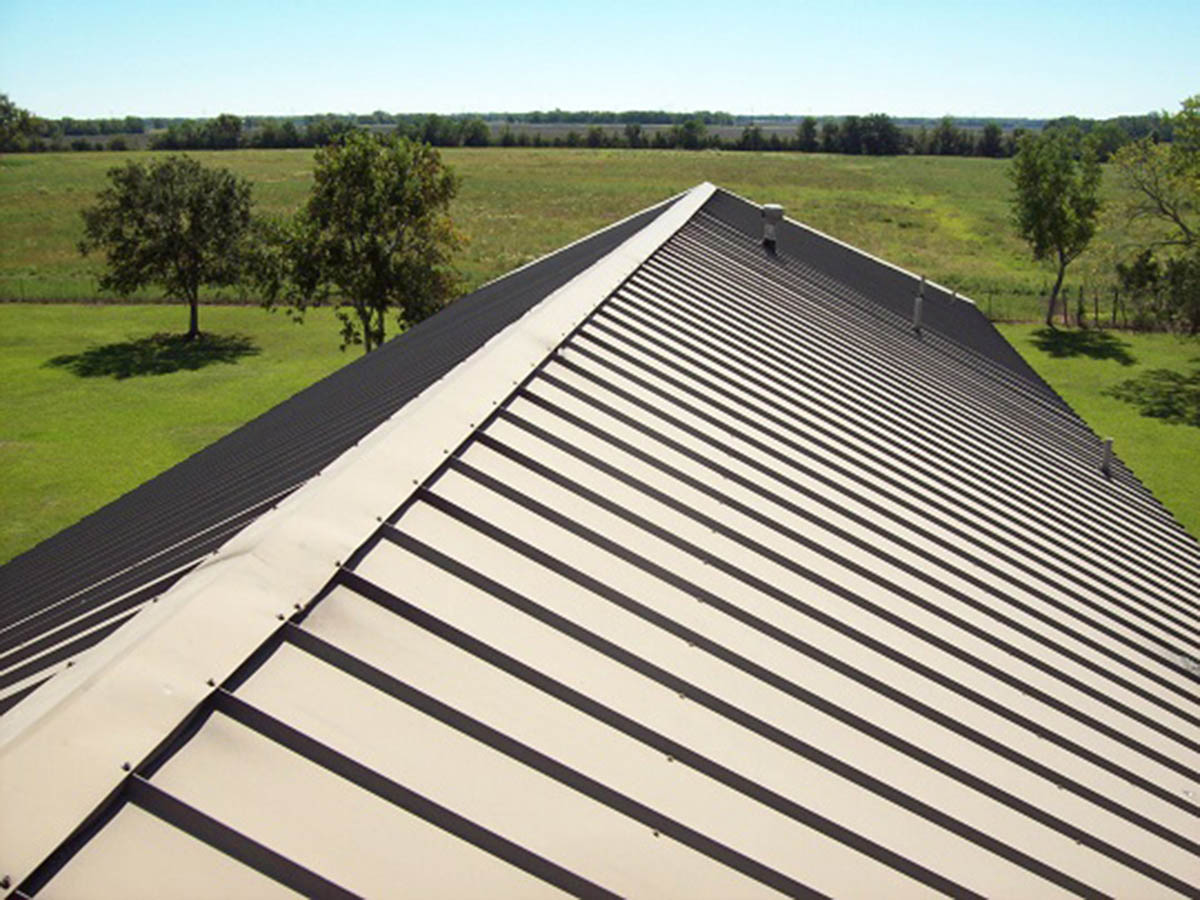 Raised roof panels will also provide good water run-off during heavy storms or hurricanes. The addition of gutters to take water away from the side of the building is a great way to avoid water seeping back into the structure and preserves the appearance and integrity of the siding by mitigating water splash from soil below.
The Siding
Traditional wood versus metal or modern products made from plastic or cement-board can require re-staining and repainting every 3 to 4 years. The recent advent of urethane stains can provide a sincere benefit to minimizing the expense and labor required for this maintenance.
While the upfront cost to use the stain may be more expensive than a traditional stain, the building should not require another application for 10 years providing a lasting finish and their warranties are impressive. A 5-year color and UV breakdown warranty and a 15-year adhesion warranty make this a must do if you prefer to go with traditional wood siding. In the long term, this type of stain will save you money and also importantly, time.
Wood siding is a good idea for a barn or run-in shed that is sited within a horse paddock where horses will have direct access to the outside of the building during turnout, it is wise to consider the use of wood over other types of siding. The reason that wood siding is safer than metal siding is simple. A horse that places an errant kick on a wall can suffer severe injury if their leg punctures metal siding.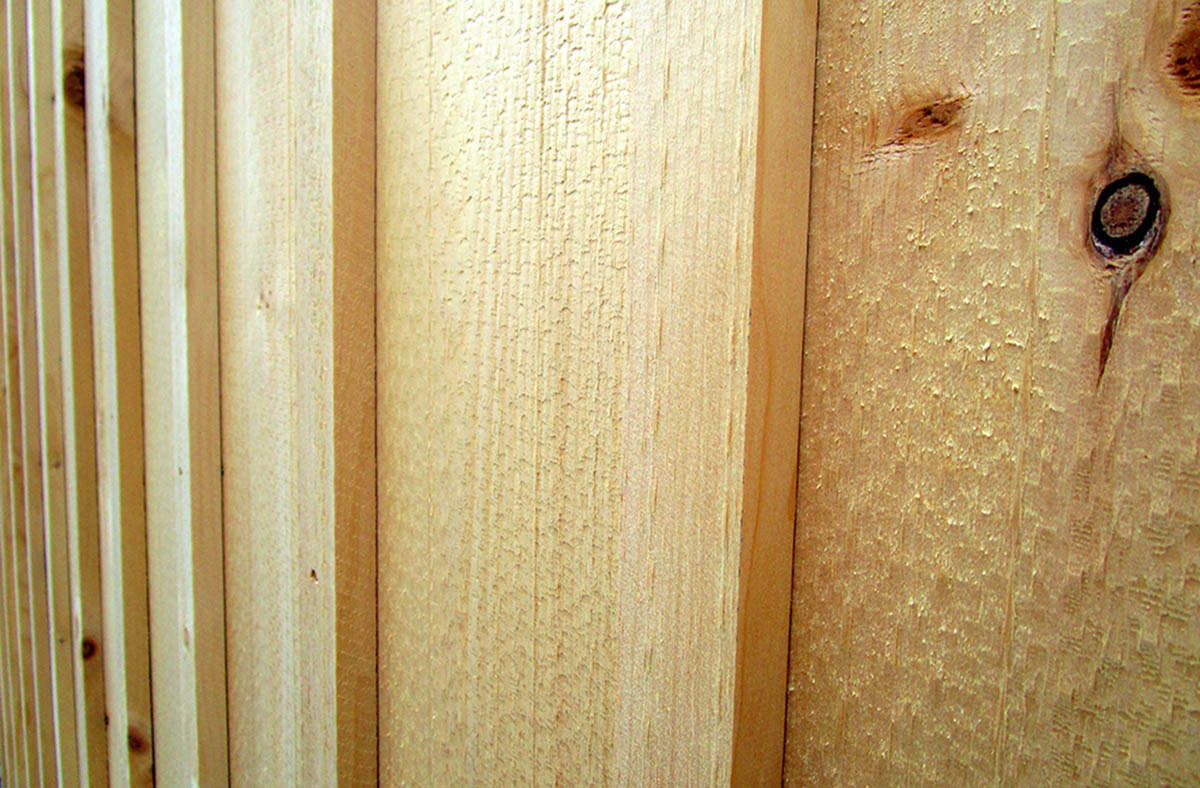 Cleaning the Horse Barn
For ventilation and light the barn should include windows. The jalousie style window with moveable slats may appeal due to their ability to keep driving rains from entering the stall when they are open for ventilation, but they are very time consuming to clean. Sliding style windows are easy to operate and much easier to keep unsullied.
Window grills should be readily removable for cleaning too, either by dropping down in easy reach or by complete removal.
Similarly carefully consider the lighting fixtures you use. Not only should the light fixtures meet local building code requirements for safety or caging, they should also be easy to de-cobweb for fire safety.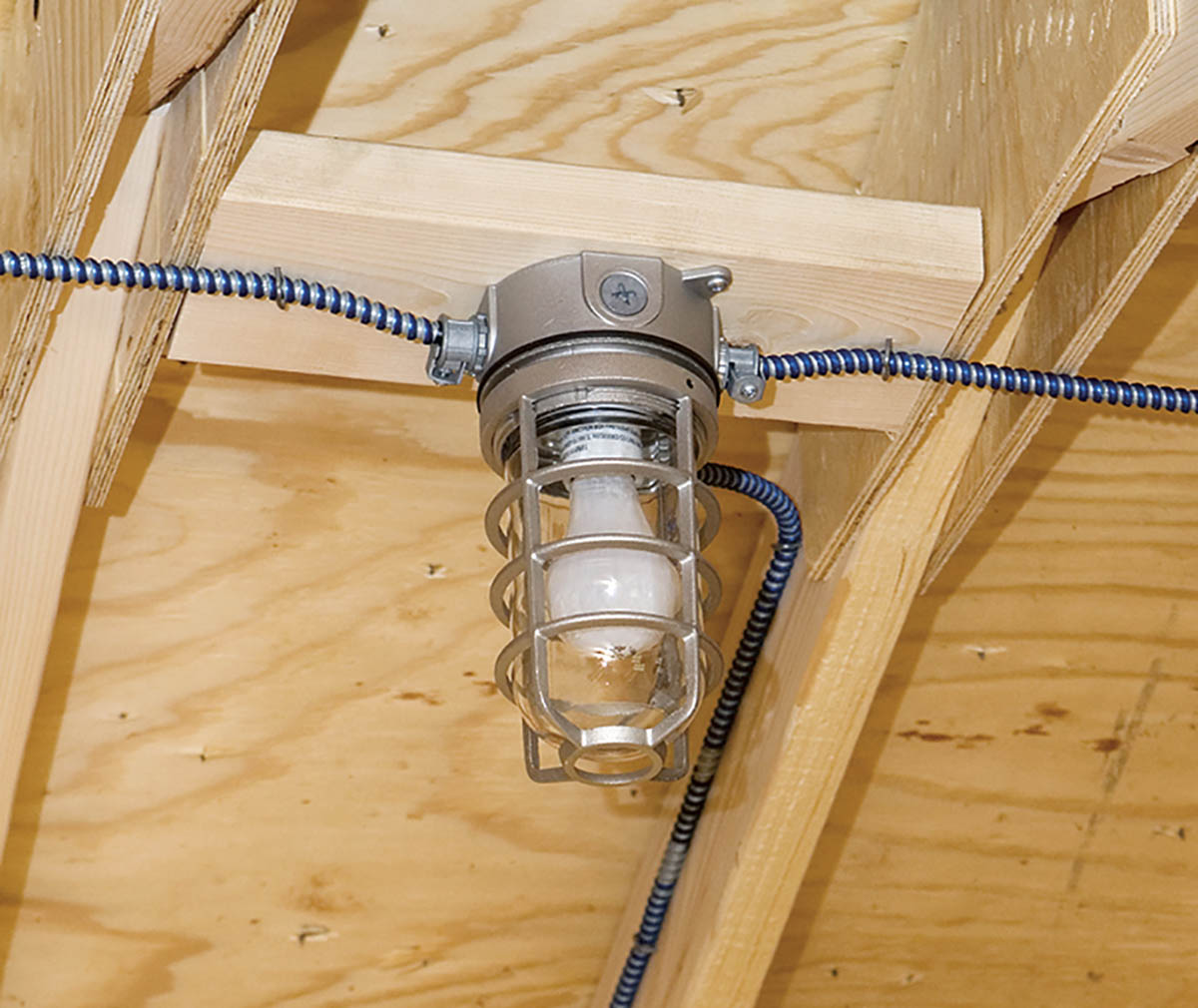 You may think a chandelier would look nice in the tack room but think about cleaning and polishing it!
Stall walls should also be coated with a protective seal before you utilize the barn for horses. You will want to powerwash and disinfect the building regularly during its lifetime and it is much easier to do if the raw wood kickwalls or stall fronts are sealed beforehand. Always have chew guards on wood surfaces within easy reach of your horses to prevent not just their ingestion of wood splinters but also to keep your barn door the same height it was when it was built!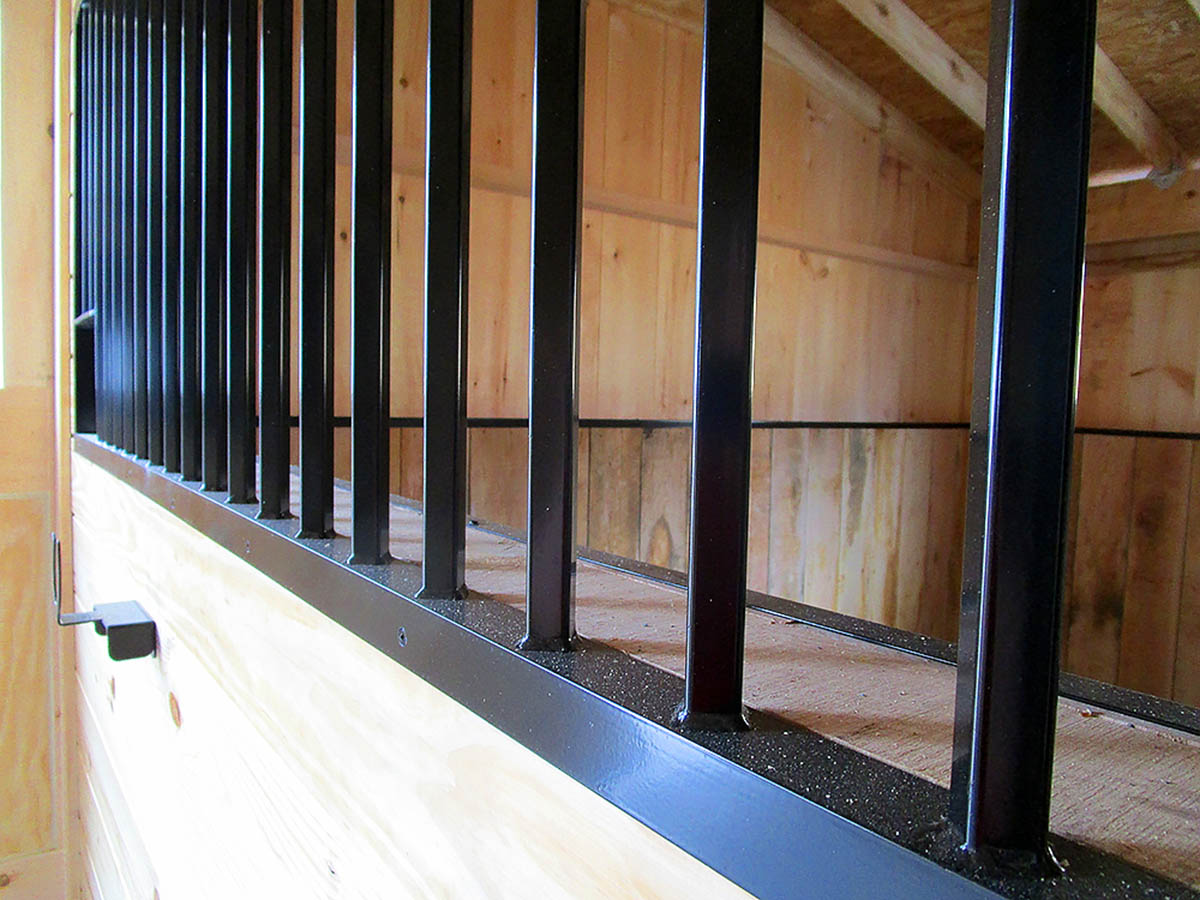 Grills should also be protected with a properly applied power coating to prevent rusting and provide an easy wash down.
Stall floors will ideally have a drain set in concrete with rubber mats or some sort of non-slip equine joint protection material placed on top for the comfort of your horses. A stonedust base in the stalls will be a cheaper option in the beginning, but over time it will need to be refreshed and cause additional, very tiring maintenance.
In conclusion whenever you choose a material for your barn build, think about how it will need to be maintained. Even smaller items such as door hardware need to be of good quality for longevity. It pays to be detail oriented when it comes to choice of construction materials for your horse barn. At Horizon Structures our experienced construction company team will have lots of intelligent answers to your questions, and will almost certainly bring up ideas that you have not even thought about. After all, none of us know what we don't know.