Blog By Nikki Alvin-Smith
---
In the wonderful world of horse ownership we often find ourselves on the move as we upgrade to a larger property or downsize to a smaller one. When you have horses the move can become complicated, as you have to leave behind your horses' living structures and fenced paddocks. Unless your new property is already set up for horses you may need to board them out temporarily while you construct a new shelter. A great solution to save you those out of pocket expenses is the portable run-in shed.
Unlike it's stick built or pole barn cousins, the prefabricated run-in shed can be easily moved from one place to another. It provides an affordable horse shelter option that can be purchased from stock from the manufacturer's lot and moved into place for immediate use. Indeed, in dire circumstances such as a barn fire, a run-in shed can provide much needed instant shelter.
For horse business owners and backyard horse owners, plans for the horse property will often change over the course of time. Perhaps children have grown up and left home, the ponies have been sold and the run-in shed is no longer needed in the paddock. It would make a lovely storage shed closer to the house for mowing and snow removal equipment so it needs to be moved. Your horse training business may be in growth mode and you are finally adding an indoor or outdoor riding arena and the run-in shed is in the way. Pastures are often re-fenced and subdivided as the number of horses owned increases, requiring the run-in shed to be repositioned. Whatever the situation the prefabricated portable horse run-in shed can be towed and moved using a tractor and chain attached to its tow hooks.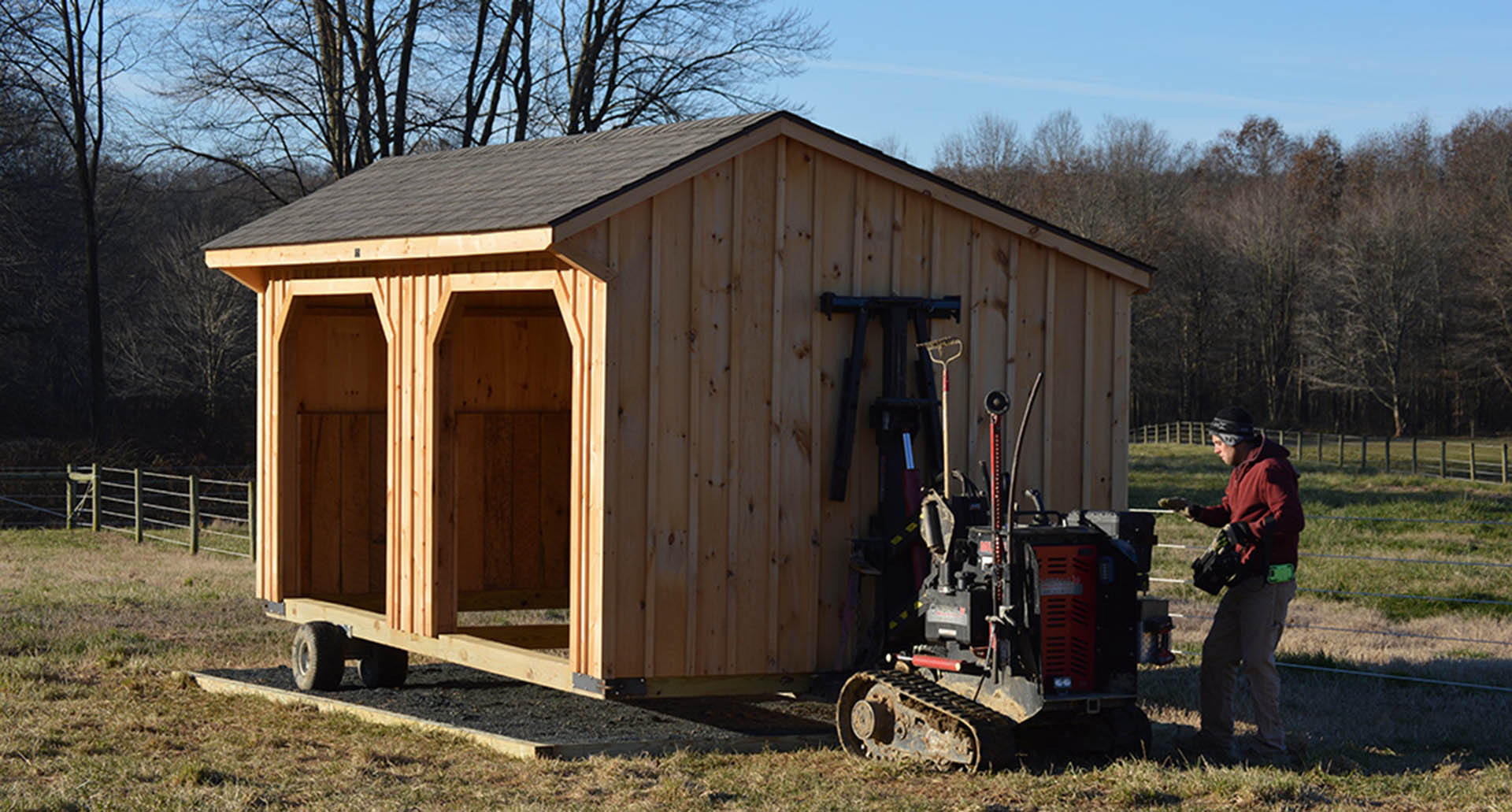 Many trainers lease property for their business. When the lease ends, the prefabricated run-in shed can be transported by road anywhere in the country. If you own your property and want to take it with you when you move, you have that option too. Don't forget to tell the incoming purchaser of your property that you are planning to take it with you.
The best way to orchestrate the transport of the run-in shed is simply to contact the company you bought the structure from originally and ask for a quote. Obviously that company has the equipment and expertise to do the job properly. The cost for the move is not as expensive as you might think so it is well worth exploring.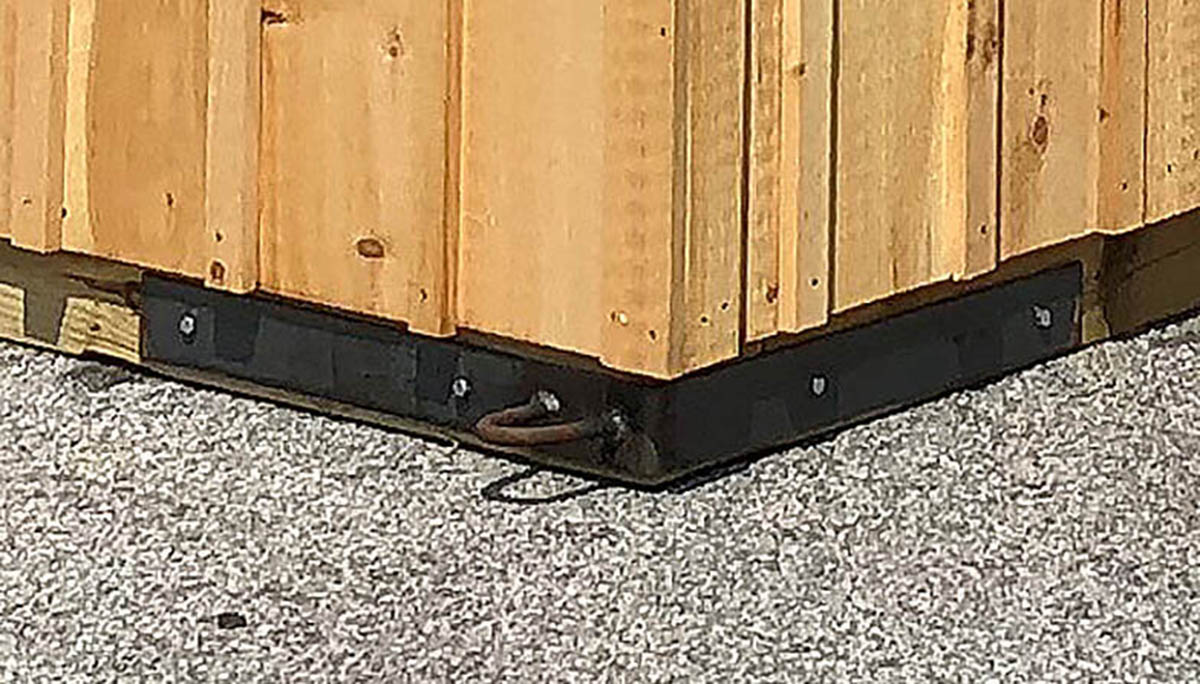 The flexibility of run-in shed portability offers benefits to the horse owner with its additional options. For the budget conscious horse owner with limited capital, the run-in shed can easily be converted to a shed row style barn at a later date when funds allow.
So if you've been sitting on the fence trying to decide whether a prefabricated structure is the right choice for you, give it a hard look. It looks like a hard yes to me!