When Billy and Trish Pruitt sought a quieter lifestyle, they chose to move to the picturesque Blue Ridge Mountain town of Mineral Bluff, GA. After serving as a canine handler for Search and Rescue and Fireman, Billy Pruitt was ready for a change of pace.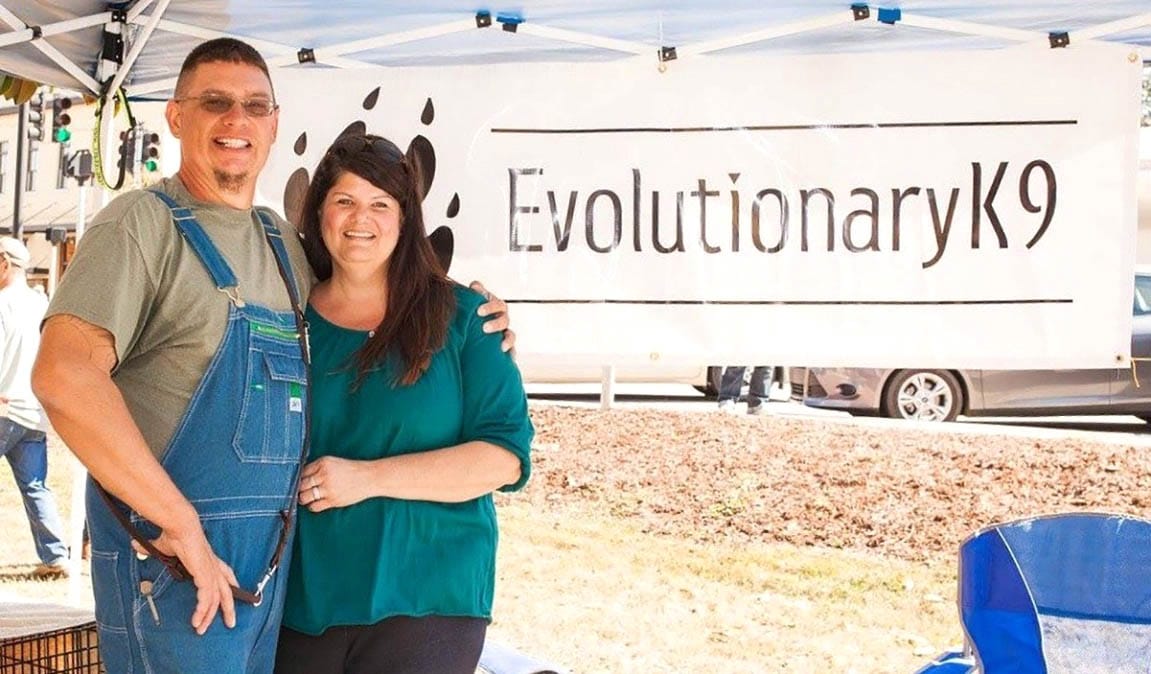 "Working as a canine handler and for the fire department, I had the experience in canine behavior and training to launch into visiting people at their homes and helping to educate them on how best to navigate training their dogs. In my experience unwanted behavioral issues with dogs tend to come mostly from folks needing more education into how to handle them. In 2014 this led to thoughts of running our own canine boarding and training facility and taking our passion for dogs a step further. When we found the tourist town of Mineral Bluff, my wife and I loved the idea of being part of a small but strong community. The population is just 345 people. I believe the area is on the same latitude as the Northern Italian grape growing region and has a good climate with 3 ½ seasons. It's cooler than further south in Atlanta, where temperatures get very hot. Here we rarely see days over 90 degrees in the summer months," explained Billy Pruitt.
The couple developed their canine boarding and training operation Evolutionary K9 into what has become an extremely successful business. From the very beginning, the Pruitts found there was no need for any kind of paid advertising, as their client base quickly developed through word-of-mouth recommendations.
"My advice for people seeking to develop a dog business, or any business in fact, is to get involved locally with the community. That's what we did from the start and we haven't wasted a penny on needing to advertise as a result. Get out and meet the movers and shakers in your neighborhood. I believe engaging with the community has been a critical piece of our success" explained Billy. His wife Trish agreed: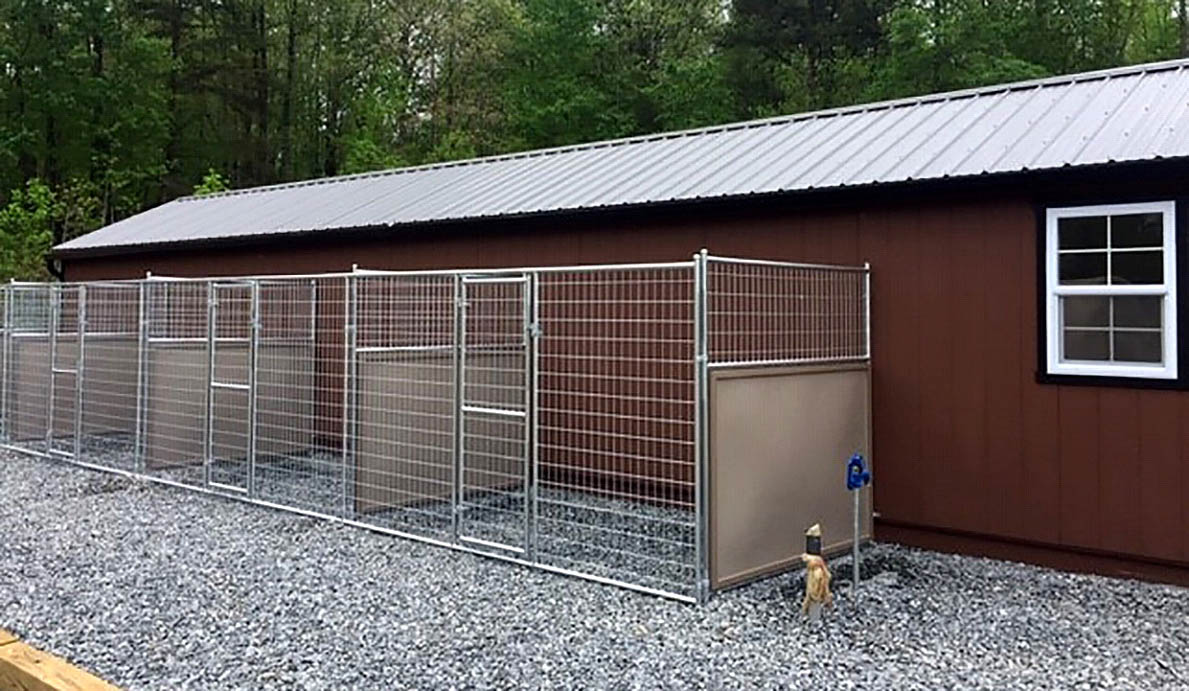 "That's good advice I agree. I'd also add that to be successful it's smart not to be scared to stretch yourself or to change your plans as you go along. It is important to adapt to your particular environment and its needs."
In fact, Evolutionary K9 is so successful that the Pruitts are thinking of taking their dog boarding and training business private.
"We have so many customers and we take in all varieties and breeds of dogs. In fact, our business is so busy that we've floated the idea of taking the business private and requiring applications and referrals before we take in a new client," said Billy.
The exponential growth of Evolutionary K9 has required some recent additions to the structures on their property. In March 2020 a custom-built Horizon Structures 12' x 50' kennel, replete with 16 spacious dog (4'x 5') boxes, 8 (6' x 10') dog runs and a lobby area was ordered.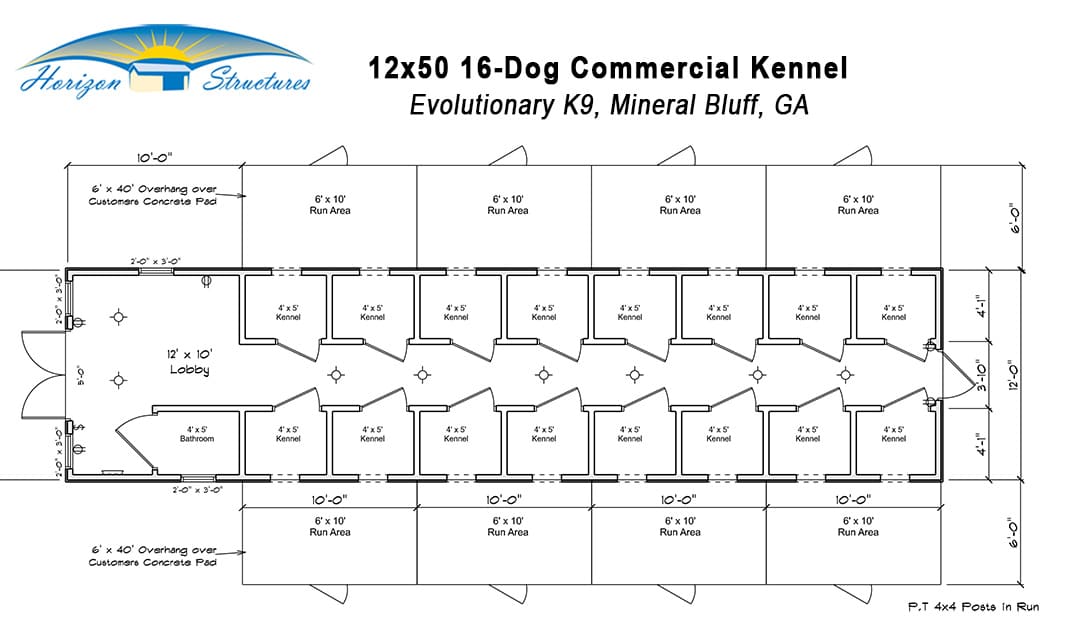 "We found Horizon Structures commercial grade kennel online. At the time we were looking at building a metal building and the quotes we received for that were double the cost of the Horizon Structures kennel and the metal building was not finished inside at all. We did a lot of research on Horizon before we opted for them. Their reviews and customer service feedback were impressive, and we loved their kennels," Trish explained.
The Pruitts made several customizations to the design and the kennel arrived one week earlier than expected in May.
"It was really nice that it arrived earlier than expected. The whole process was easy from start to finish. The night before the kennel arrived, we had had a lot of rain and there was mud everywhere. The driver was so professional. We just sat back and watched it be set in place and it was impressive. He backed into the site and set it up without any issue," said Billy. A sentiment Trish endorsed:
"I can't say enough about how exceptional the whole experience and the product has been. Eva Lapp and Merv King at Horizon walked us through the whole process and kept us informed. They delivered a top-notch service from start to finish."
When asked what features in their new commercial kennel the experienced canine care providers like best husband and wife had their own favorites.
"For me it is the welded wire. I've done some welding in my time and the workmanship was excellent. The wire is so heavy duty and well-constructed, I can't see ever having an issue with it, whatever dogs we put inside. We would love to have taken advantage of the drainage options and other features in the boxes but unfortunately the soil where we sited the building does not perc well, so we opted not to have the channels. But I'm sure they'd work very efficiently," said Billy.
"I love the privacy panels. They are a fabulous feature both inside and in the outside pens. We have a variety of dogs that come in for care and so we added a shelf above every other dog box as storage option that has been very useful. It benefits the smaller dogs as their boxes are then not oversize for them and this makes them feel more secure. But if we need the box larger, we have it available," explained Trish.
To keep the kennel at a comfortable temperature throughout the year the Pruitts opted to add a mini-combo split AC/heat system, that runs of a remote thermostat.
While this is available directly through Horizon Structures, the couple determined it was better to add it themselves through a local company after delivery.
"Just in case anything went wrong with it anytime, we figured it best to do that locally," said Billy.
The Pruitt family includes 8 dogs of a variety of breeds including lab mixes, shepherds and a terrier, 3 dogs of which live on the property full-time owned by clients.
"I grew up in a dog-loving family and have always loved dogs. When I met Billy and we decided to move to North Georgia to start our own business it was our dream business that has come to be," said Trish.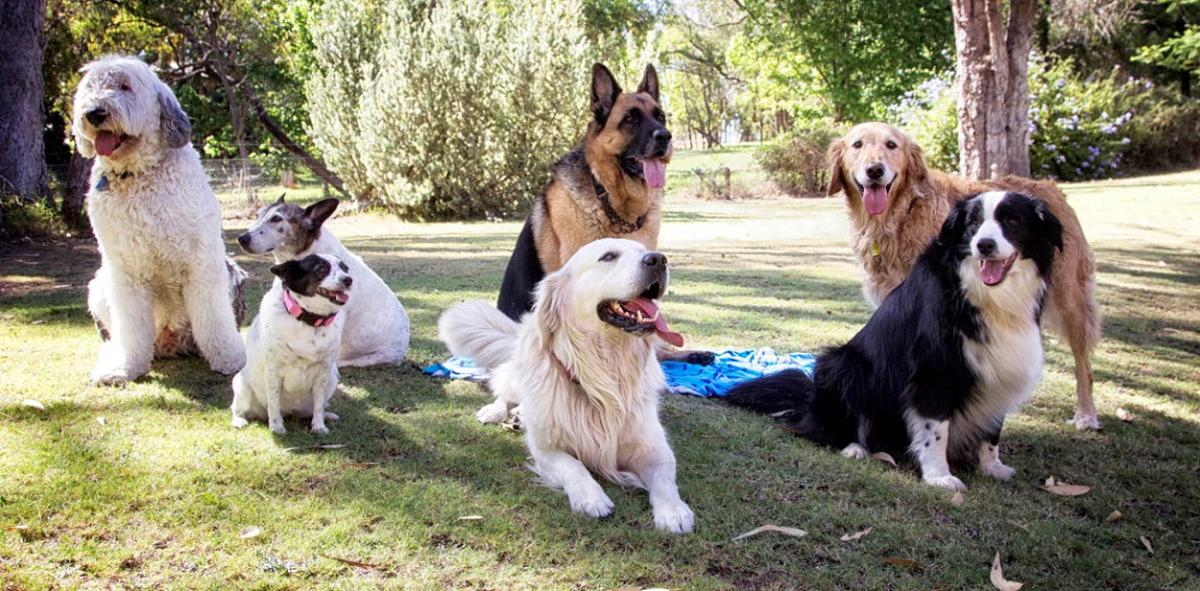 Wouldn't you like to be living the dream? If you'd like to get started take a look at the huge array of commercial kennel structures and options that Horizon Structures has on offer with almost instant delivery for in-stock models that are available at a discount. Financing is also available, so don't forget to ask!