Choose from a basic wooden set with swings, trapeze and a slide to a fully outfitted pirate ship with crow's nest.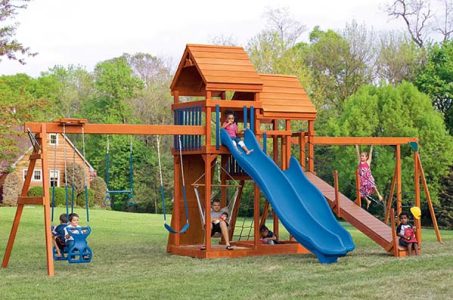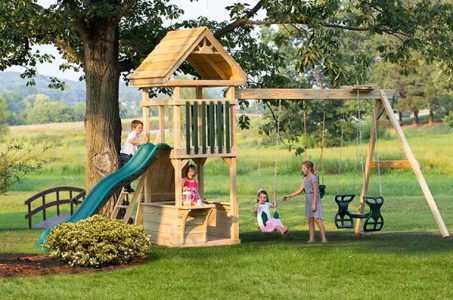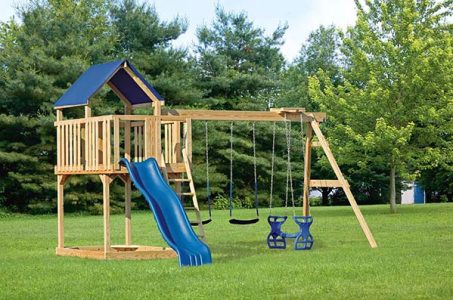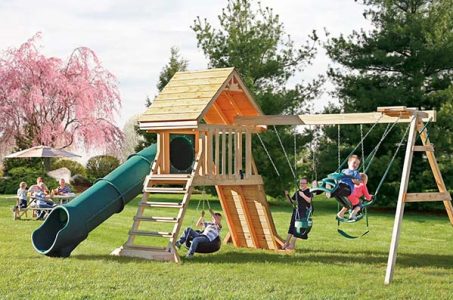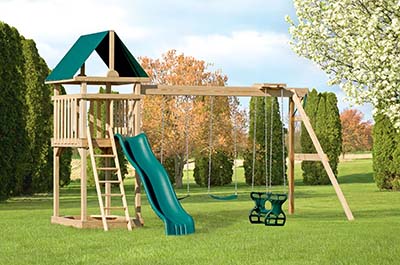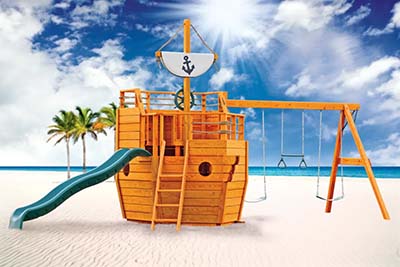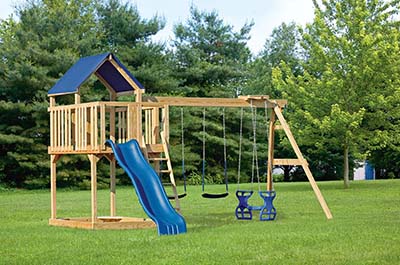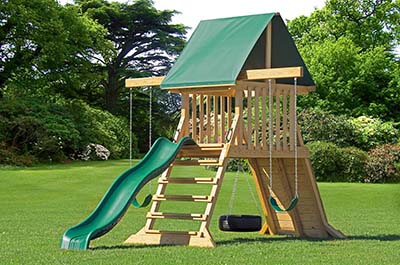 Our playsets are created in Lancaster County, PA with primarily USA components and are environmentally friendly. Wood products are harvested stateside by companies who have environmental programs in place. The treated wood uses non-arsenic based, environmentally safe preservatives to protect the wood. Order some of our outdoor wood playsets today!
Slides, Swing Seats & Climbing Ladder Rungs Made in the USA.
Optional Poly Slats
Optional Wood Roofs
Bare Feet's Best Friend! – Floorboards
1. Wood is Natural & Earth-Friendly
In the southern states where the wood is harvested, tree farming is effective in preventing soil erosion. 
2. Wood is a Very Renewable Resource
Due to forest management, more wood is available now than 25 years ago. 
Wood can be sanded when scratched, and replaced and easily matched.