Horizon Structures offers the
best value

for your money.
Our buildings are made by the Amish in the United States, which for you means high quality and carefully made!
How Can Horizon Structures
HELP YOU?
"Once again Horizon has done an outstanding job."
...The quality and workmanship is beyond the ordinary. Also the delivery team were excellent....
"Unbelievably great experience!"
The crew is just leaving and I can't even begin to say enough good things about their work ethic and professionalism! Unbelievably great experience. Thanks for all of your help along the way.
Matt P, Madison, CT
High-quality Prefab Structures, Made by the Amish in the USA
As a dedicated horse owner, one of your main concerns is providing a place where your horses can find shade and shelter from rain, wind and snow.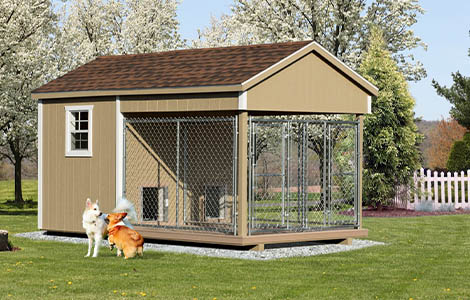 Whether you're looking for dog kennels, dog pens, or custom dog houses, we've got the best prices and options to customize the perfect outdoor dog structure you're looking for!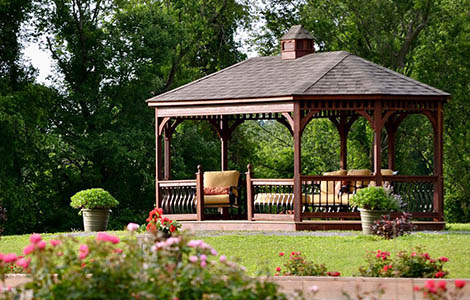 You'll enjoy the sun so much more with the relaxing shade of a backyard pavilion at your disposal. Rain won't dampen your spirits or drive your guests indoors with a pavilion mere steps away.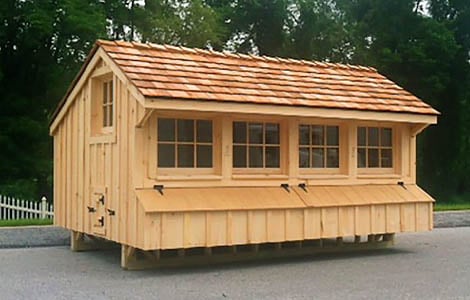 Our chicken coops are housing backyard chickens in 46 states. The top-of-the-line raw materials we use are perfect for a wide range of weather conditions.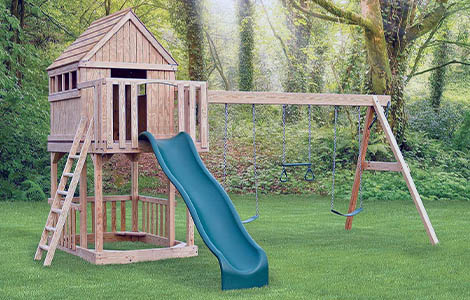 A true investment in creating happy childhood memories, it will likely still be there for your grandchildren to enjoy long after your own children have outgrown it.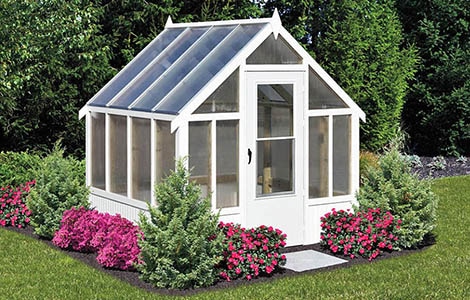 Take your green thumb to the next level with a backyard greenhouse! Horizon Structures offers a wide variety of prefab greenhouses for sale online.
Call 1-888-44-SHEDS or 610-593-7710 or visit our office/show lot at: 5075 Lower Valley Rd., Atglen, PA. If you don't know exactly what you want or need, Horizon Structures is more than happy to discuss your situation with you and make recommendations or suggestions to help you order a quality prebuilt horse barn, shed, or other structures you need. NOTE: Building diagrams will be provided, at no charge, upon request, after the order has been placed and the deposit has been received. Stamped, architectural drawings are also available for an extra charge.
Recommend concrete pillars – 18″ in diameter, 3' – 4' deep (below the frost line) and 3" – 4" above ground level. This will prevent the building from settling unevenly due to ground freezing/thawing cycles which can change the ground level over time. Stone Dust should be used to fill in to within 1/4″ of the top of the sonotube. We will give you a footer diagram showing exact measurements and placement for your specific barn. A 1/4″ Steel L-Bracket will be used to anchor the building onto the concrete pillars. 
You've done all the planning and research. Compared prices, features and options and carefully chosen Horizon Structures to supply your new building. You've gotten your permits, prepared your site and placed your order. The garage delivery date is fast approaching and you're wondering just what to expect when the big day arrives…
When you purchase from HORIZON STRUCTURES you can rest assured that your product is produced and delivered with the highest craftsmanship through traditional value, honesty and integrity.  HORIZON STRUCTURES is committed to your personal satisfaction!  Download Our Warranty HERE.
A minimum deposit of $1000 is required at the time building is ordered. Depending on the size and location for the building, Customer may be required to pay additional monies prior to delivery. Deposit may be paid by credit card charge to Customer's Visa or MasterCard. All coops, kennels and outdoor living products under $10,000 get paid in full at time of order. All modular buildings require a 35% deposit at time of order. An additional 55% is required a few weeks before delivery of the building. The remaining 10% (balance of order) is due upon completion of the onsite construction.