A backyard can be one of the biggest perks to owning a house. Being outdoors in your own backyard has been shown to have many benefits such as stress relief. Reasons like this are the driving force behind the idea that backyards should be treated as an extension of the home. They should be improved to be as enjoyable as possible the same way a spare room would be handled. Here are some design ideas and tips to help you make your backyard enjoyable for the whole family.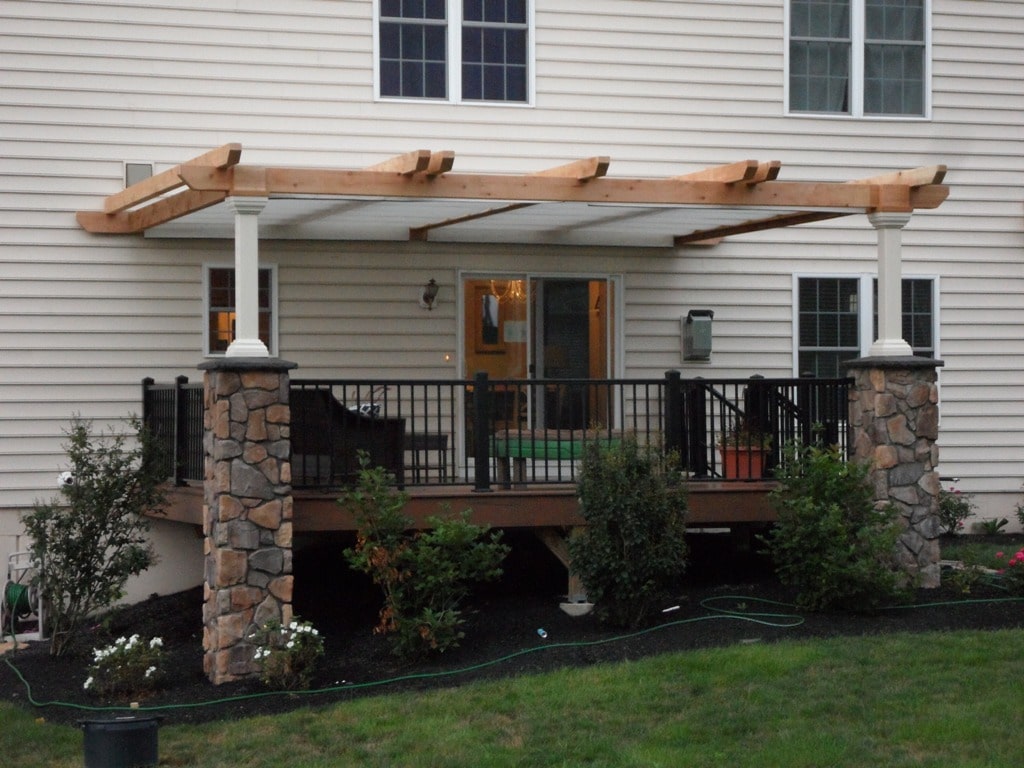 Build a Deck or Patio
A deck is a common feature for many backyards and should be considered if your home doesn't already have one. One reason that decks are so popular is because they sit high enough to give you a full view over your backyard and really take in all the sights and smells. They are also a great place to have extra seating for a simple hangout spot outside without having to put on shoes or give it too much prior thought.
A patio is a close second to a deck and they are often found paired together. Patios are a great place to install a fire pit and set up chairs to create a warm and welcoming ambience that is sure to make nights spent here tranquilizing. Pair your patio with a pavilion and you may just have trouble ever wanting to go back inside again! Patios are also ideal for installing an outdoor kitchen if you really want to challenge any desire to ever go back inside.
Add A Pond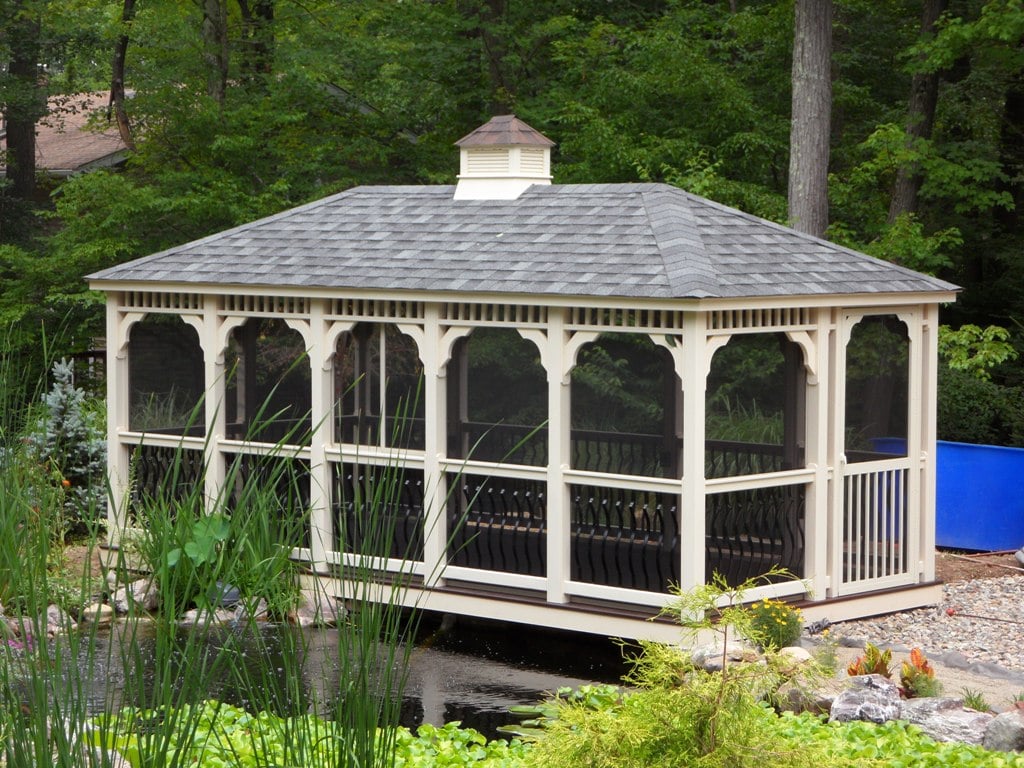 Waterfront property can be expensive and inconveniently located, but the relaxing feeling you get when you're by the water is unparalleled. By creating a pond in your backyard, you can bring some of that relaxing-by-the-water atmosphere to your home without the hassle of moving your home or planning a trip. When you build your own pond, you get to choose the size and placement of it. That way you can plan ahead to achieve the perfect balance of having a pond large enough to be enjoyable but not so large that upkeep becomes a big chore.
Incorporating plant life into your pond's ecosystem will help fully bring it to life and add beautiful scenery to break up the monotony of a flat backyard. Experimenting with pond plants can make your backyard the envy of everyone else in the neighborhood looking to create their own backyard serenity.  
Buy A Gazebo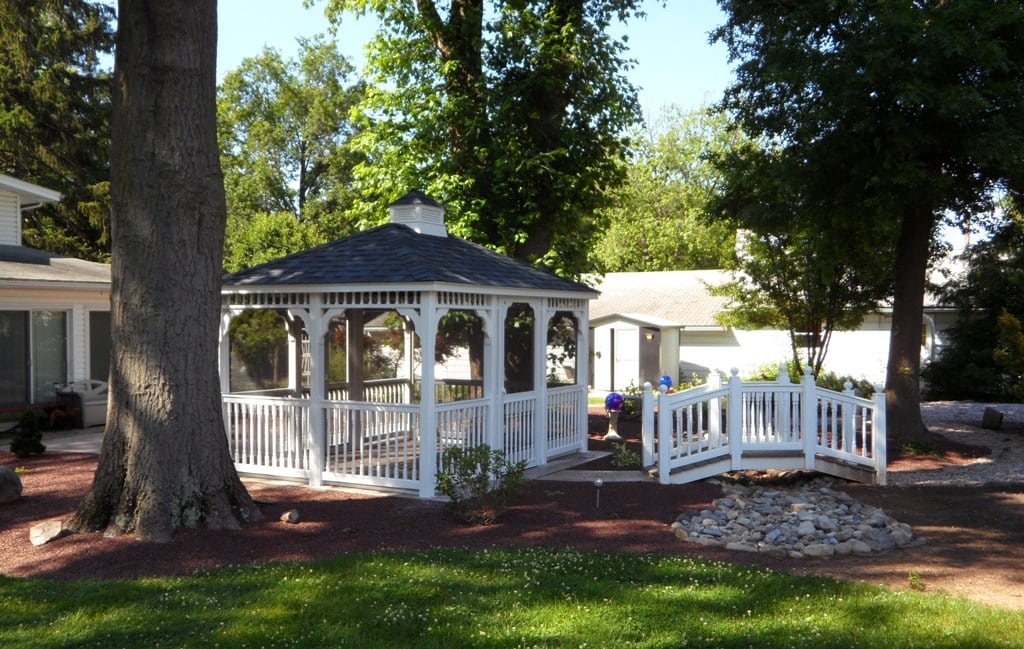 Gazebos are quintessential to hanging out outdoors, especially late into the night. You can string lights to strike the perfect balance between the light and dark, helping you feel truly relaxed in the safety of your own backyard. Set up tables, chairs, and benches to really make the most comfortable hangout spot in your backyard. Get a custom built gazebo to make it as large or as small as you want to maximize usage of your backyard space. Choosing the perfect style and material for your gazebo will give your backyard the personal touch to really make it feel like it's your own retreat.
Here you can also put an above-ground hot tub away from the deck, while keeping your backyard looking classy and relaxing. Utilizing a gazebo for a hot tub has the benefit of a roof to allow usage even during rainy weather. It can even make it easier to maintain since debris is less likely to fall into the area of the hot tub, dirtying the water, or even potentially damaging the unit.
Install a Playset for Children
While the most relaxing atmosphere for a majority of adults is one where they can feel removed from the world of responsibility and kick back their feet in simple bliss, children are much less enthusiastic about sitting still. Installing a playset is a great way to ensure that your children feel included in the backyard renovation project. Giving children a place of their own to explore and play enables them to burn off their energy in a safe place where you can keep your eye on them and relax at the same time.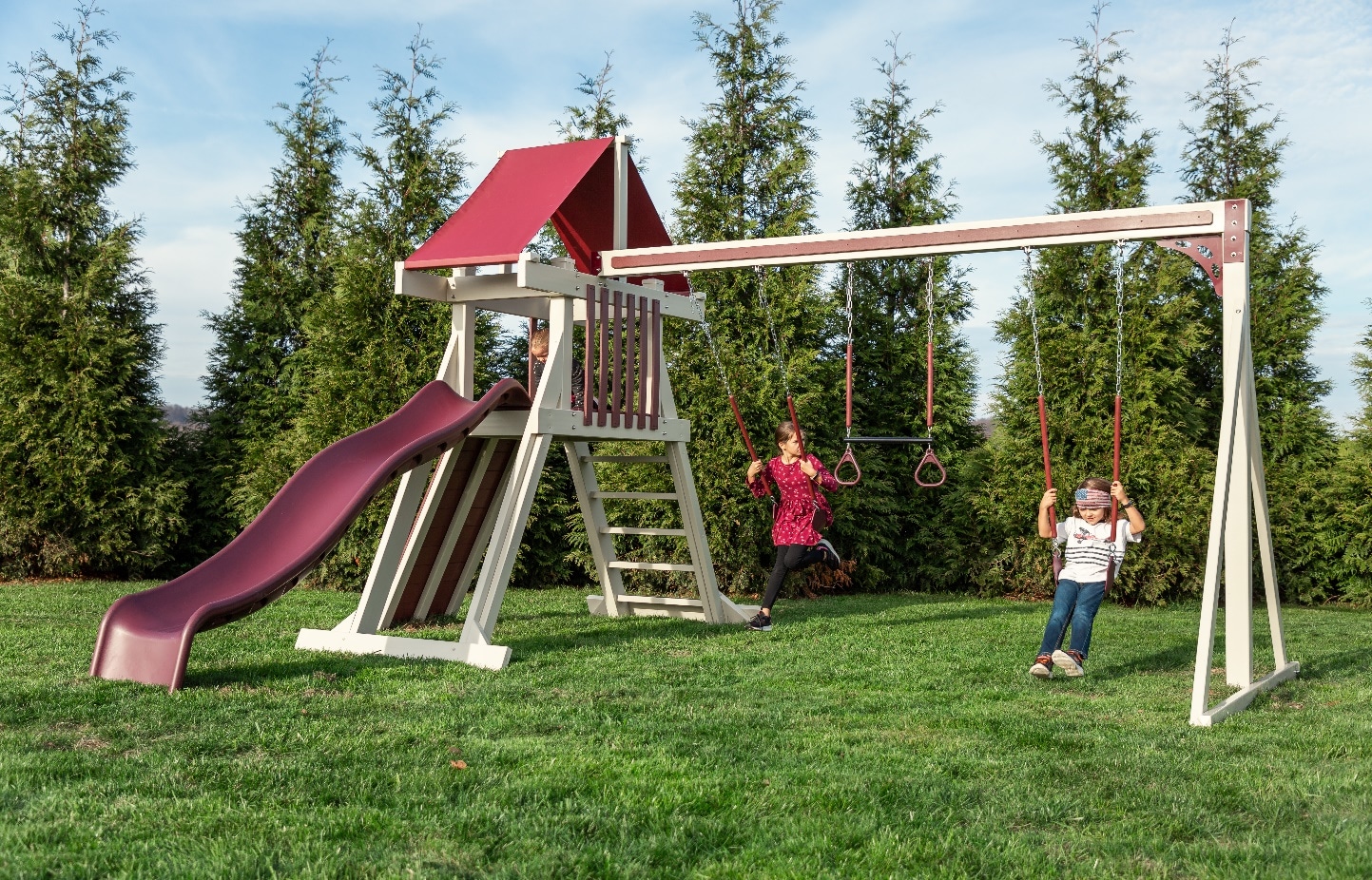 With improvements in materials and designs, playsets can be fairly straightforward to assemble, with the durability to last long enough for your grandchildren to get the same enjoyment out of them!
Ways to Afford a Backyard Renovation
The economy isn't as strong as it used to be, so it may be difficult to afford some of these larger modifications to make your backyard into the retreat you deserve. If you want to transform your backyard without instilling financial strain you may want to look into different ways to finance the endeavor. Here are a few options that might be worth considering:
Personal Loan: There are tons of personal loan options available, and although the interest rates mean it probably isn't the most cost-effective option to finance a backyard renovation, it still is a quick and easy option. Horizon Financing offers some quick and easy solutions that may be appealing.
Home Equity Line Of Credit (HELOC) or Home Equity Loan: Both of these options are similar in the idea that they use the equity in your home as collateral for the loan. The biggest difference is that the line of credit allows you to take out money on an as-needed basis up to a fixed amount, while the home equity loan gives you a lump sum of money and acts as a second mortgage. The difference is more thoroughly explained here.
Cash-Out Refinance: Refinance rates are fairly low today, so if you are still making mortgage payments but wish to embark on a backyard renovation, a cash-out refinance may be the perfect option especially if the renovation you plan isn't an extravagant one. A cash-out refinance with an FHA loan is a great option for individuals with a credit score as low as 620, and is very likely to offer you a better interest rate than a personal loan. You can find more information on this type of loan here.
Hopefully, these backyard structure ideas can give your backyard the facelift it needs and the serene retreat you deserve. Incorporating even just some of these ideas into your backyard is sure to boost your whole family's enjoyment and help you capitalize on that beautiful green space right where you are!