November temperatures in Springfield, MA are usually mild but the Equine Affaire (November 9-12,2017), was certainly an exception. While troops of people dashed between the well-heated buildings at the Eastern Exposition Center, those outside were definitely challenged by temperatures in the mid-teens and the biting cold wind!
Attendees arriving dressed for the weather, quickly found themselves carrying heavy jackets in addition to their shopping bags as the temperatures inside were stifling.  Laden down but undeterred, plenty of people still shopped the deals and delights that were available.
For the Horizon Structures team, the cold temperatures did not quell their desire to bring the Horizon Structures barn experience and education to town.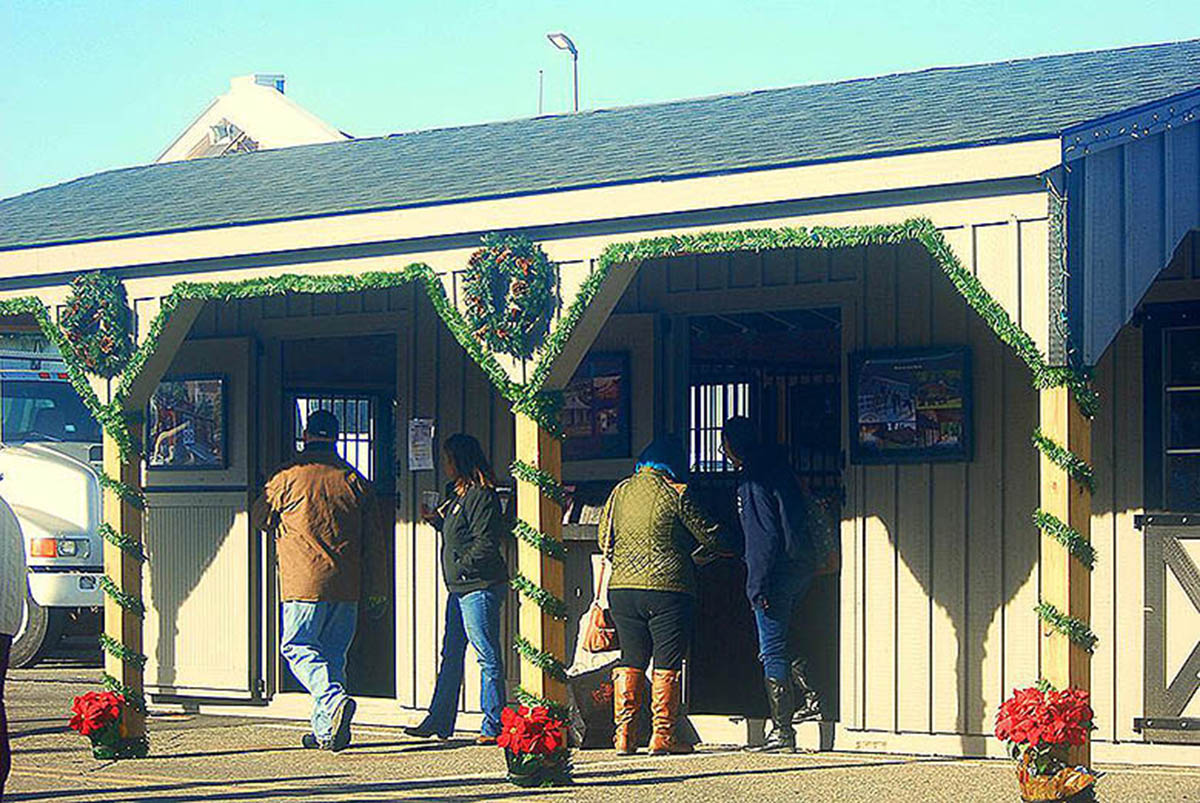 If you thought that Christmas came early, you'd be right and, as usual, Horizon Structures Amish-built barns were extremely popular with the visitors. I think everyone has caught on to the extra discounts offered at the show and the beautiful shedrow show barn was sold on the spot.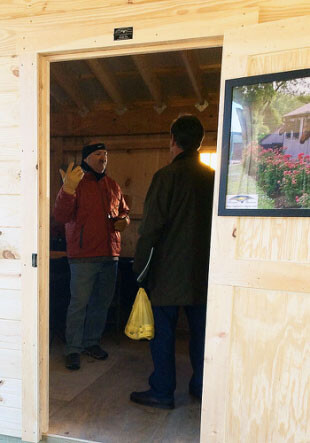 We spoke with Mike Rinier, Senior Project Manager at Horizon Structures, to find out what questions folks asked when they were interested in purchasing one of our prefab horse barns for sale.
"The first question is generally about what type of foundation is required. Customers are pleased to find out that not only is the system relatively simple to execute but that we also offer a full guide for their contractor on exactly what is needed to be sure that everything comes together smoothly. In some cases, we are able to offer recommendations for site contractors or even provide the site construction services through Horizon Structures depending on the customer's location" Mike explained.
If you want to know more about what's required for site preparation in general check out the blog page at Horizon where you'll find a series of articles on what to expect from start to finish of the building project. There is also information on site preparation for shedrows and run-in sheds as well as modular barns on the website.
Mike said the next question from prospective customer pertains to how the buildings are delivered.  "Many are surprised to learn that we bring the structure in pre-built sections. As the structures are made inside the factory there are no delays due to inclement weather and our timelines for delivery are thus very accurate. The set up of the structure on site goes fast."
The third most common question Mike fields is about customization.
"Customers like to be able to customize the structure to suit their needs and at Horizon Structures we can do almost anything they desire. The stall sizes and sizes of tack and storage rooms is the favorite thing customers want to customize. This makes perfect sense as not all horses are the same size.  At Horizon we offer buildings for everything from miniature horses to draft horses."
For the first time ever Horizon Structures, who is one of the six major sponsors of the event and have been for many years, brought along one of their commercial-grade, pre-fab kennels. This created some excitement and Horizon Sales Team members, Brad Ziegler and Mindy Rinier found themselves in front of the camera for an Amazon Prime TV show: "Dog Dynasty".
While many folks took a keen look inside the kennel, its presence at the Equine Affaire confused one lady, who mistook it for a barn for miniature horses!
The new kennel has since been delivered to New Hampshire and the shedrow show barn with overhang to a customer in Massachusetts.
Many folks took shelter from the wind in the stalls of the horse barns while they chowed down on their 'fair' fare and literally kicked the oak-boarded walls between bites to check them out.
Mike Rinier was also very happy to meet and greet some past Horizon Structures clients who stopped by to say "Hello" and thank the team for their barns. One past client intervened during a chat between Mike and I.  She jumped in to offer an on-the-spot testimonial and touted the great customer service and excellent build that she experienced with Horizon Structures. Praise indeed and how timely!
Much fun was had by all at Equine Affaire 2017 MA and clearly much pre "Black Friday" shopping was completed, judging by the laden down folks heading back to the parking lots. For vendors the event is a great place to showcase new products and clear unwanted inventory from the shelves at discount pricing.
Hope to see you there next year!