I grew up in horse crazy Britain and as a kid it was very common for my school friends to keep their pony in their backyard. I'm sure that zoning and development ordinances have changed much since then, and that village life has become more urban with restrictions for all backyard livestock keeping practices, but in the more rural areas you still see a modular box stall with a storage space attached and a pony or two grazing in a small paddock.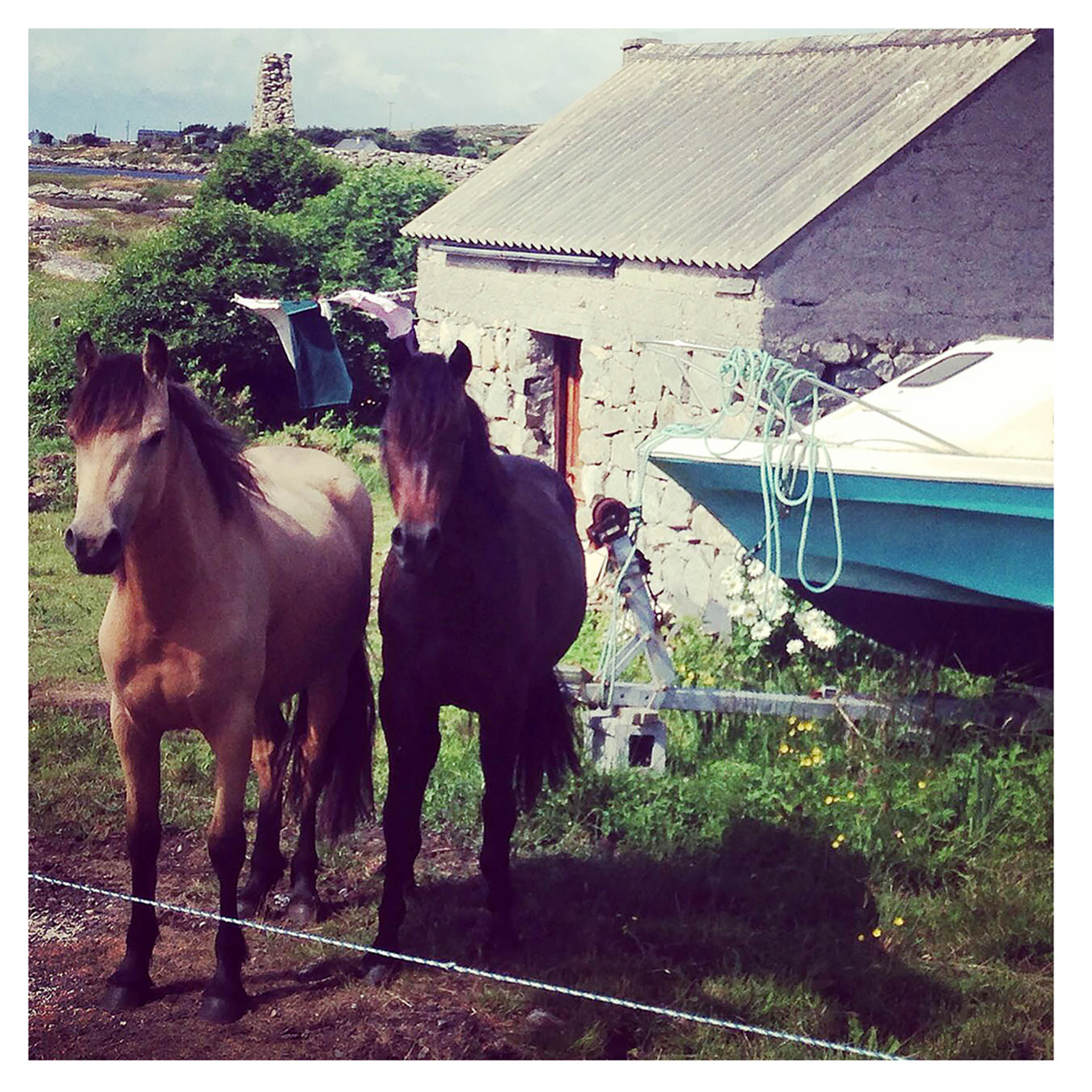 When your kid turns around and says, "Can I have a pony and keep it in the garden?" parents in Britain apparently said, "Sure." Mine did. Though for some odd reason we began with two donkeys before two ponies. Well not so odd, mother fell in love with them at the horse farm when we went to look at ponies for sale. Anyway, that's a whole other story.
Well O.K., the British parents probably said something more like, "What will the neighbors say and what will we do with the manure?"
The neighbors were promptly persuaded with the promise of the best type of fertilizer for their rose gardens, horse manure. Empty burlap feed sacks were recycled after pony had enjoyed his oat rations and filled with fresh manure delivered next door by a young teenager struggling with the weight, determined to make this pony in the garden program work. Signs for same were placed outside the driveway and fees were charged for such fertilizing gold by entrepreneurial kids. Yes, people would stop and buy! As you may know, aside from a passion for dogs and horses, my fellow Brits are avid gardeners.
Small, 10 x 10 or 12 x 12 modular structures were easy to deliver, and a lean to or additional storage space was often added to the side to accommodate hay and bedding, usually bales of straw.
I was rather fortunate, as my folks had enough property that building a horse barn was straightforward and the paddocks were large and we even hayed our own fields. We didn't have to do what others had to do to claim space for their horse habit, such a fill in a swimming pool and build a horse barn on top, which is what my husband's neighbors did and he lived in South London!
In Britain every year a major newsagent, W.H. Smith, would run a 'Win a Pony' competition. Of course, my friends and I would always enter, whether we already had a pony or not (the need for more horses starts at a young age apparently and stays with us for life.) Recipients of said equine would often be photographed later, the shot of a pony with his new owner standing in front of a box stall in the garden with a small fenced paddock squeezed in between the hedges that bordered the neighbors on each side.
Somehow no-one seemed to worry about where they were going to ride their horses. Riding on the road is so common in Britain and the wealth of bridleways means trotting from village to village over hill, heath and dale is easy and fun. If someone had illegally blocked a bridle path with a gate, we'd simply jump it or sneak our way around it.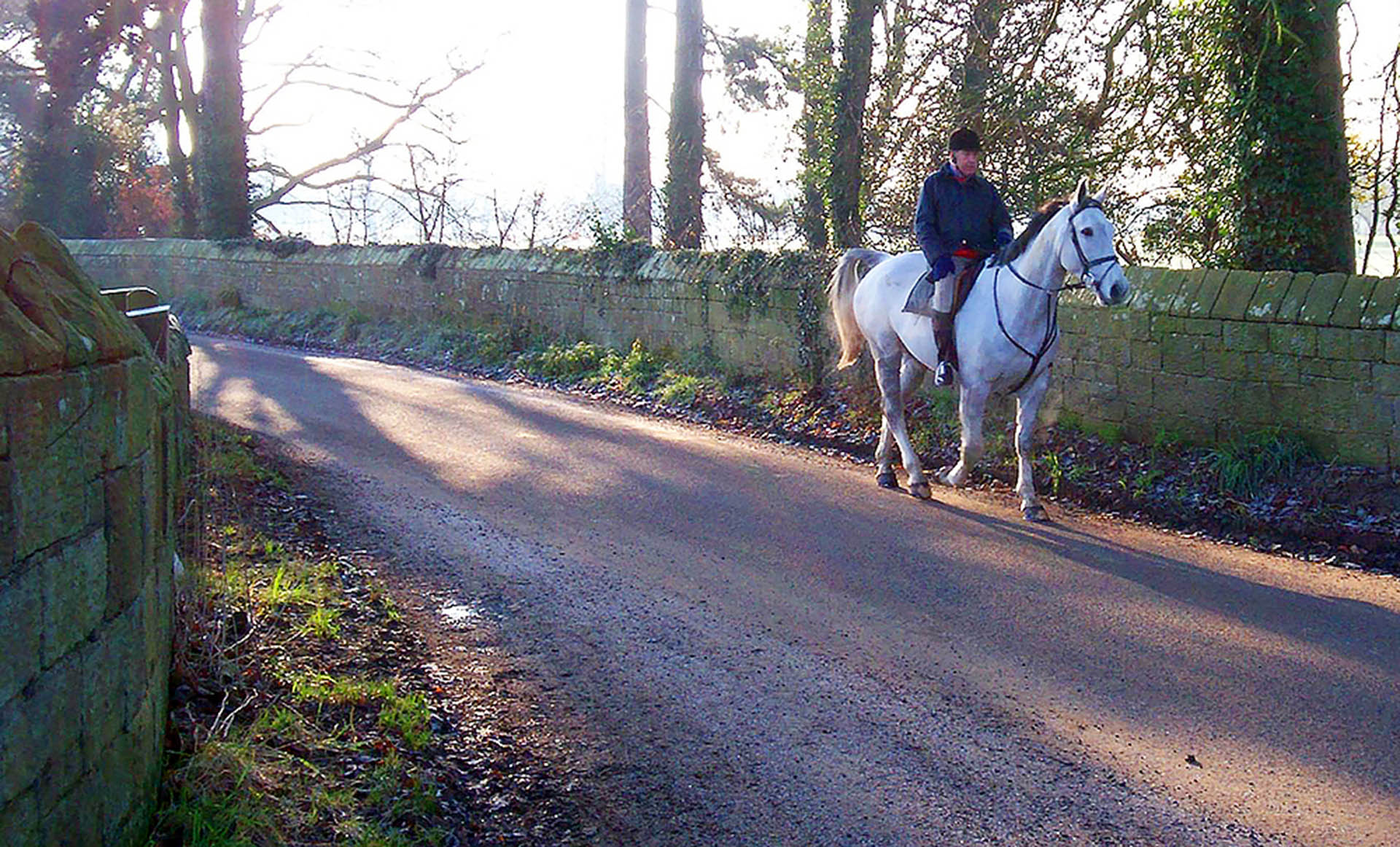 Yes the tiny paddocks would mud up in winter. A friend had a horse that suffered every year with terrible mud fever. In fact, the issue of small paddock living for horses in Britain became such an issue, that a whole business of specialized paddock products and field services sprung up and small areas were drained, graveled and otherwise constructed with special natural materials to keep the horses standing on firm ground and not up to their fetlocks in water.
Wearing Wellington boots to work around horses was a necessity. Gateways were always deep with mud and you'd slop up and down with your wheelbarrow to muck out, navigating your way with fervor and determination to get the job done before you had to go to school.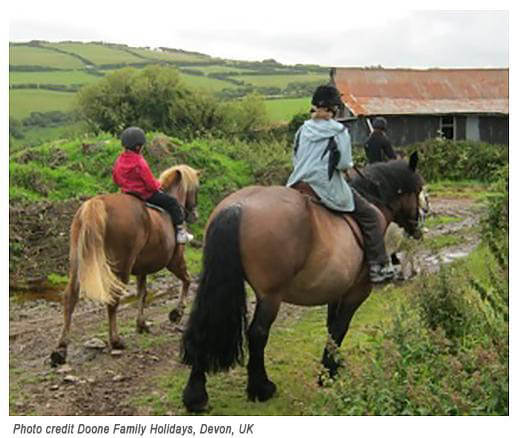 I lived for the weekends and summer holidays, when I could ride all day long covering miles and miles of countryside, compete in local shows that I always rode to and from as we didn't have a trailer, with my younger brother alongside me. What a great way to spend your childhood!
So next time you think about bringing your horse home from expensive livery and saving the commute time, finding a place where you can enjoy your horse 24/7 without worrying over whether his water bucket has been filled or who is handling his turnout, consider making that dream a reality.
The great thing about modular barn building is it provides lots of inexpensive options for providing a shelter, whether it is a combo run-in shed, stall and storage area or just a simple box stall. At Horizon Structures the huge range of customization options means you can have your horse housing just the way you want it.
For extra discounts always check out lot liquidation page, because there are always deals to be enjoyed.
With Horizon Structures modular barns and run-in sheds, delivery is fast and convenient so there is no noisy site work or deliveries of building materials needed from the big box store to clutter up your driveway. With the financing options available and Horizon Structures providing all the plans you need for permits, site preparation advice there is no reason you can't enjoy an instant 'horse in a box.'
I should warn you, once you've kept horses at home it's unlikely you'll ever go back to boarding out. Shush. No need to mention that to your spouse. And talking of our partners in life of the non-equine variety, why not suggest a little extra storage space for the lawn mower and the equipment that currently keeps the garage off limits for its purpose of parking the car. Dual use space or delivery of more than one building at a time is possible too. Yes, the possibilities are as endless as your imagination. You'd be surprised what you can fit in a well-organized space.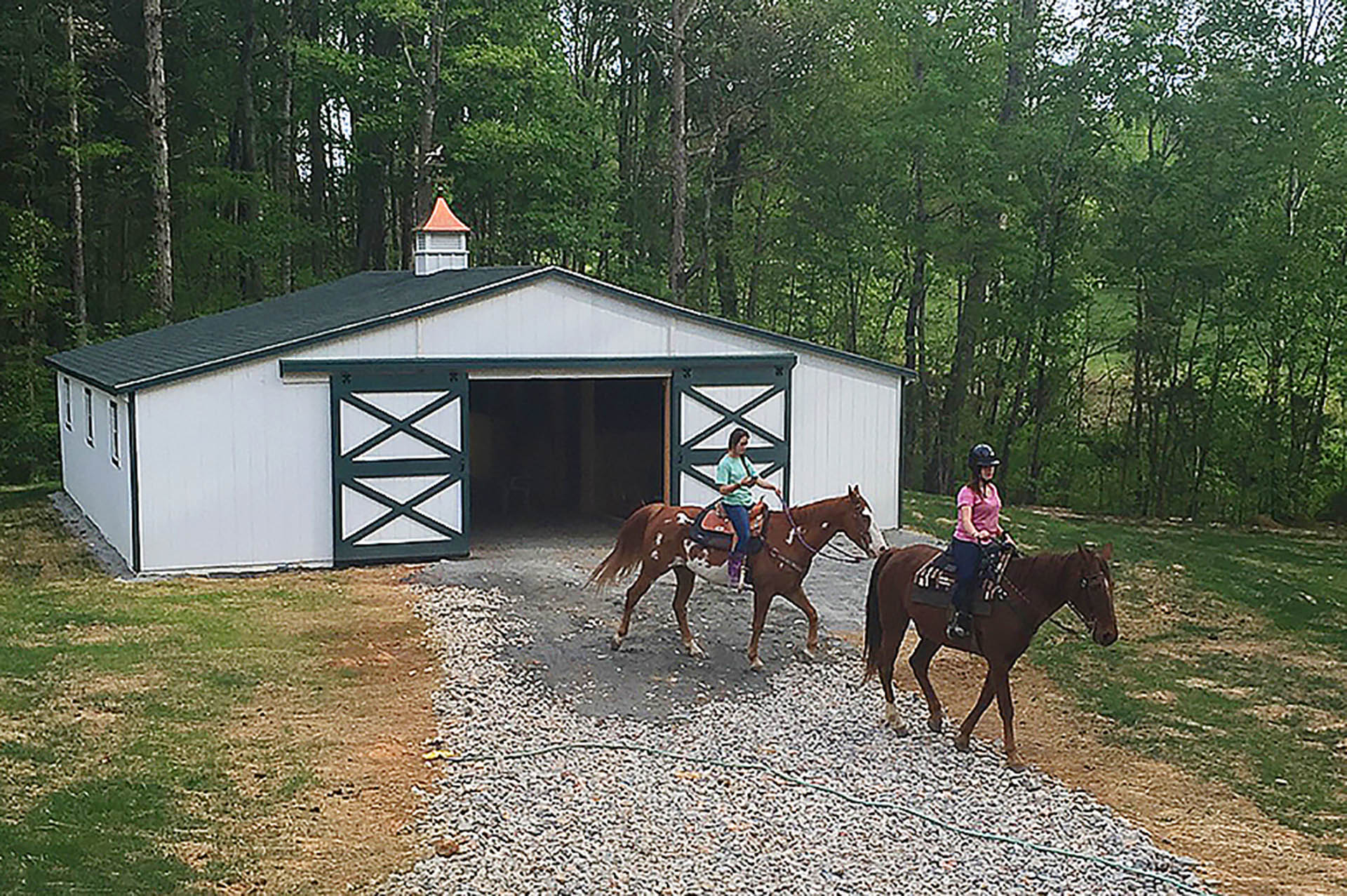 When my husband and I were bringing up the children, I read a book on handling teenage tantrums that said, "Find a way to say yes. It'll make your life, and theirs, so much easier."  Agreed. Why not find a way to say yes to their dreams and importantly, to your dreams, too.