With most of us cooped up inside our homes thanks to the global health crisis, the need for fresh air has never been more important. According to research on the Royal Society, this increased isolation can lead to some negative mental health effects—from cognitive decline, to a weakened immune system.
While the restrictions make it complicated to simply visit the park as we please, it doesn't mean you should just lie on the couch the entire day. Fortunately, you can still take care of your mental health and get that dose of oxygen—whether it's taking advantage of your balcony,or stepping out for a quick stroll. The Cut emphasizes that walks are still safe, provided that you maintain social distancing.
Think about it – You can create your own backyard oasis for a safe and relaxing 'stay-cation' any time with a Horizon Structures Outdoor Living gazebo, pergola or pavilion.
Visit our website for more information on our playsets.
Request a catalog
Build your structure online and get a quote
Visit our Photo Gallery for inspiration
Horizon Structures has the resources to help you choose what type and size of Outdoor Living structure is best for you and your unique situation.
If you need a little more convincing, here are some more science-backed health benefits of spending time outside.
Boosts your energy
Forget the coffee; therapist Morgan Seymour informs that nature provides a more effective way of boosting your energy levels. After all, the colorful backdrop of nature and the smell of greenery is definitely invigorating. Plus, some exposure to sunlight has been shown to stimulate the production of serotonin—also known as your stress-reducing, mood-boosting hormones. So if you feel stumped with work or are in dire need for some motivation to exercise, feel free to grab your stuff and take them outside if you can.
Exposes you to vitamin D
The primary benefit of sunlight is its high concentrations of vitamin D, which is good for immunity. Unfortunately, US News reports that people cannot get enough vitamin D from food alone. That said, it's pretty easy to cross the line of "healthy" between "unhealthy" sun exposure. So, if you're planning to spend more than 15 minutes under the sun, remember to slather on some sunblock with at least SPF 30 (or higher), to protect your skin from potential sun damage. Even your eyes aren't safe from the sunlight, which is why lifestyle writer James Gonzales underscores the need to wear protective sunglasses as a shield against UVA and UVB rays. Long-term exposure to UV rays can lead to cataracts, eye degeneration, or even skin cancer around the eyelids. Taking all the necessary precautions allows you to take full advantage of the sun's benefits without the consequences.
Improves sleep
The cells in your eyes need enough light to get your body's internal clock working. Consequently, melatonin (sometimes called the "hormone of sleep") is also affected by changes in lighting. The darker your environment is, the more melatonin is produced, and vice versa. If you need a jolt of energy, some sun will do the trick. Walking your dogs in the mornings or simply eating your breakfast in your backyard could even potentially help your body wake up earlier. In turn, this will make it much easier to fall asleep at night too.
Helps in child development
If you've got kids, then you know that they can only spend so much time in the house before they start getting bored. As such, it's essential for them to get some outdoor playtime—even if it's just in your small garden or porch. Additionally, studies on Inc. show that outdoor play is what builds confidence and creativity in children. They get to move around a lot too, making it an easy way to sneak in some exercise. If you have mini-playsets in your backyard, all the better. Our writer Amanda Webster has noted that playground activities like swinging are good for developing a child's brain-to-body connection, while improving balance, coordination, and spatial awareness.
Check out Horizon Structures wide variety of backyard playsets. You can even design your own!
All in all, never pass up the chance to spend some time outside. From helping you sleep better, to aiding your kids' development—outdoor exposure can only be good for you and your family. Don't take it for granted.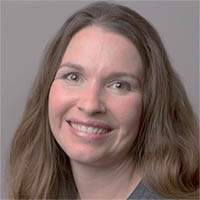 Jenvy Broot
Jenvy Broot is a freelance writer with an interest in nutrition and agriculture.
In her spare time, she enjoys running marathons and tending to her indoor garden.