"Absolutely fabulous!" says Vincent DiCicco DVM, of the commercial kennel that he and his wife Anna, also a qualified vet, selected from Horizon Structures. The purchase was for their son Marc and his partner Steven Cordoba's K9 training business 203K9, based in Stamford, Connecticut.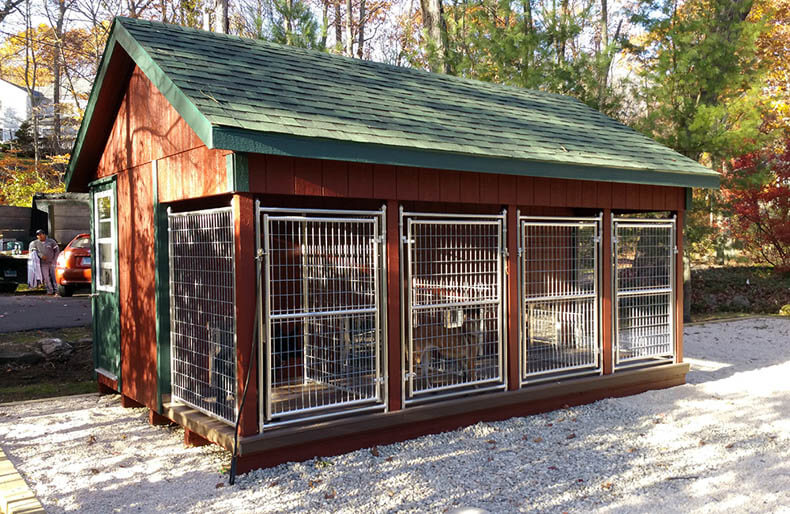 The team at Horizon Structures loves to hear dog kennel reviews from clients and learn how the new structure they purchased is working out for their needs and wants.
As you may know, the Horizon Structures line of commercial dog kennels was launched earlier this year, and the reception has been stellar. The needs and wants for a commercial grade kennel that would work for two vets and two professional K9 trainers required some customization, and as always, the team at Horizon Structures was happy to work together on the project to fulfill all their wishes.
A good commercial kennel not only needs to be well-built, well-designed and functional, it also needs to meet exact standards for health and hygiene of its occupants and provide ease of cleaning and completion of daily chores, for the care providers and trainers.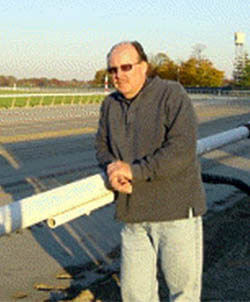 Dr. Vincent DiCicco walked us through his experience working with Horizon Structures on their purchase and explains the end result in his own dog kennel review.
"I found Horizon Structures online. However, after speaking to many other companies in different states I felt Horizon were the most honest and concerned about helping out. Most importantly they actually had a kennel on display at their facility. This was important for me, in order to see the quality first hand.
I brought my contractor to see the sample kennel on display and we were both sold as soon as we approached the structure. The quality is state of the art. Horizon sales people were extremely cooperative in every way. We had some requirements that we wanted to add or change and Horizon worked with us the entire process.
For instance, the heat inverter system that we thought would work best in the Northeast climate (and it does work spectacularly). The insulated stainless steel guillotine doors in addition to fiberglass swinging doors were a must. These two modifications have been spectacular.
We put down a modest payment and the final payment was not asked for until the kennel was delivered and in place. Horizon Structures staff kept in touch during the construction, and made sure all the details were addressed in a timely fashion. Even after delivery they called to see if all was well and even made a trip up to Connecticut to make some minor adjustments. I and my wife are veterinarians and we have experience in kennels of course, so when my son and his partner needed to provide state of the art kenneling for their high end trainees we had to make sure they would be provided housing above and beyond what was traditionally provided by other trainers.
We have running water to the kennel, and also devised a vacuum system for the inside drains, that leads to a proper drain system. So no feces or rinse water will go into the ground near the kennel. We provided a 50 x 25 foot gravel based that is 18 inches deep. Also a six foot chain link fence heavy gauge. Under the gravel is an elaborate drainage system for rain etc.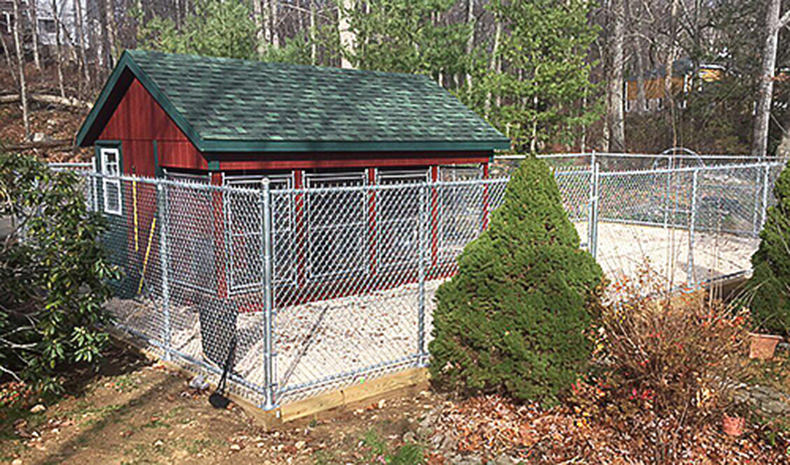 I really am amazed how easy all this was to do. In planning before attempting it seemed unrealistic. Of course we went the extra distance to acquire professional status rather than just a residential type dog kennel. But with the product that Horizon Structures provided it was non-problematical. I would definitely buy another kennel from Horizon, and actually designed the orientation of this one in such a manner, that as the business grows it would be very simple to add another identical structure alongside this one and all the electric, water and drains can be shared with no additional installations.
If I had to sum up Horizon Structures in one sentence I'd say Horizon Structures are the most professional and sincerely concerned people, who listen to the customer and make the process easy."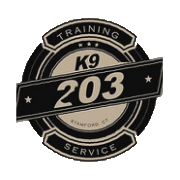 Professional K9 trainers obviously know a lot about dogs and their needs to ensure that their canines are well-adjusted, healthy and happy to focus on their job. We asked Marc DiCicco what inspired him and his partner Steven Cordoba to start their 203K9 business:
" We have both grown up in the dog game from the veterinary field to training field. We both have a passion for animals and want to see them thrive. Teaching obedience gives a dog a job, where they obey their job instead of using their mind on the road and getting themselves into trouble. It is our job to teach the owners as well so the dogs go home and maintain this obedience."
It is clear from speaking with Marc that he is passionate about training dogs and he is justifiably proud of the work he and Steven put in to each and every individual. He spoke about a dog he recently sold, Rex.
"I raised Rex since eight weeks old and just recently now sold him at 15 months old fully trained in obedience and protection to an estate as a protection dog. He is good in the house and very family orientated, but if and when a threat is there he knows he has a job to do. We are in the business of raising, selling and training dogs  specifically for those needs."
When asked for any advice he would like to share with fellow K9 trainers or someone wanting to get into the K9 training business Marc had some solid advice:
" The only thing I can say about how to become a better trainer is get out there and get hands-on experience with dogs. Even if you go around asking to train your friends dogs for free just so you can get an idea of what you are working with. Start off with baby steps. The more dogs you work with the more confident you will get. Any dog can be trained regardless of size or age."
As Marc explained training a K9 takes a lot of effort.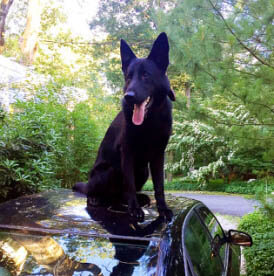 "At 203K9 our canines spend a lot of long hours and repetition of drills getting them ready for the real world. We have to make sure our K9s listen wherever, whenever. Rain, snow or shine, whatever the case may be. Not every dog has the same personality so we have to make sure we customize through the dog and the owners needs.
When asked what his favorite thing is about K9 training, Marc didn't hesitate to answer:
"My personal favorite thing about K9 training, is when we get in the red zone dogs. These are the dogs that need to go through our behavior modification program. This program is almost like a doggy rehabilitation where the dogs live with us, and our dog pack, for X amount of days, depending on the dog and the owner's needs. It's always great to see a family come together after their dog has done a whole turn around behaviorally, whether it is dog aggression, people aggression or simply pulling on the leash.
The Horizon Structures team was naturally delighted to hear all the positive feedback on our commercial kennel and to know that Marc and Steven's 203K9 business is thriving and that it continues to grow by 'leaps and bounds.'