Wednesday, May 15, 2013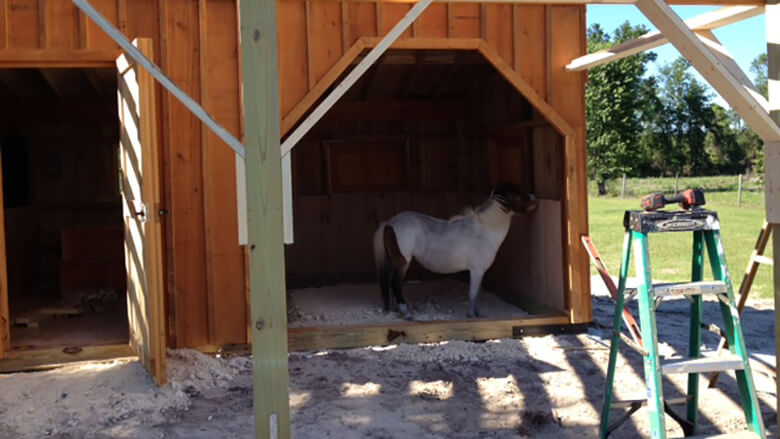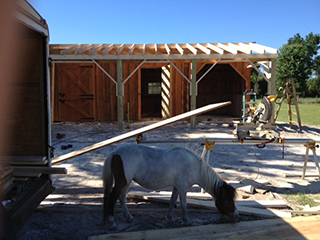 I received this picture from a very special customer in Florida whose barn we are building this week.
It just goes to show that horses are very observant and curious about changes to their surroundings.  I truly believe they DO care about where they live.
We customized and downsized one of our standard shedrow barns especially for this mini.  His owner had some very specific things in mind when she called us for a quote. Now that construction has begun and the project is well underway, I believe he's inspecting to make sure everything meets his stable quality standards. Either that or he wants to see if his new barn TASTES good!
As you can see this little horse stable design has a cypress exterior with cedar stain. This will ensure that the Florida humidity and native insects don't devour it!  The Dutch-style stalls doors have been downsized to help with air circulation inside.  And, there's even a run-in section for those days when this little guy is on turn-out and needs a cool, shady spot.
Anyone with a VSE (Very Small Equine) will surely appreciate a little barn as cute AND functional as this Also, you can add any of our hay feeders for horses for an adorable touch to any barn.