Blog By Emma Bishop
---
Many homeowners are spending more time in the outdoor areas of their home and property. Outdoor living is becoming a major selling point for many households as people want to enjoy nature while in the comfort of their backyard. Making your outdoor living space accessible and relaxing during every season is essential to creating an area that will work all year long. Check out the benefits of these outdoor patio structures and ways to extend your patio season year-round:
Add a Pergola
Creating a barrier between you and the hot summer sun is essential for many reasons. Pergolas help to block some of the damaging sun rays without entirely blocking your access to warmth. They also add a timeless and beautiful look to any backyard area. Pergolas are usually built of wood but also come in other material options as well. They can be as small or large as needed and fit in nicely over a patio slab that needs an updated look.
In the colder months, pergolas become a great area to hang outdoor lighting strands that add to the atmosphere.
These lights also help to extend your time outdoors with dining under the night sky or while sipping drinks with friends.
Warm It Up
There will be certain times of the year when the addition of heat will be needed to keep your patio comfortable. Outdoor heating options greatly vary in size and style. You can choose a small tabletop heater that would work well for just a few people casually sitting.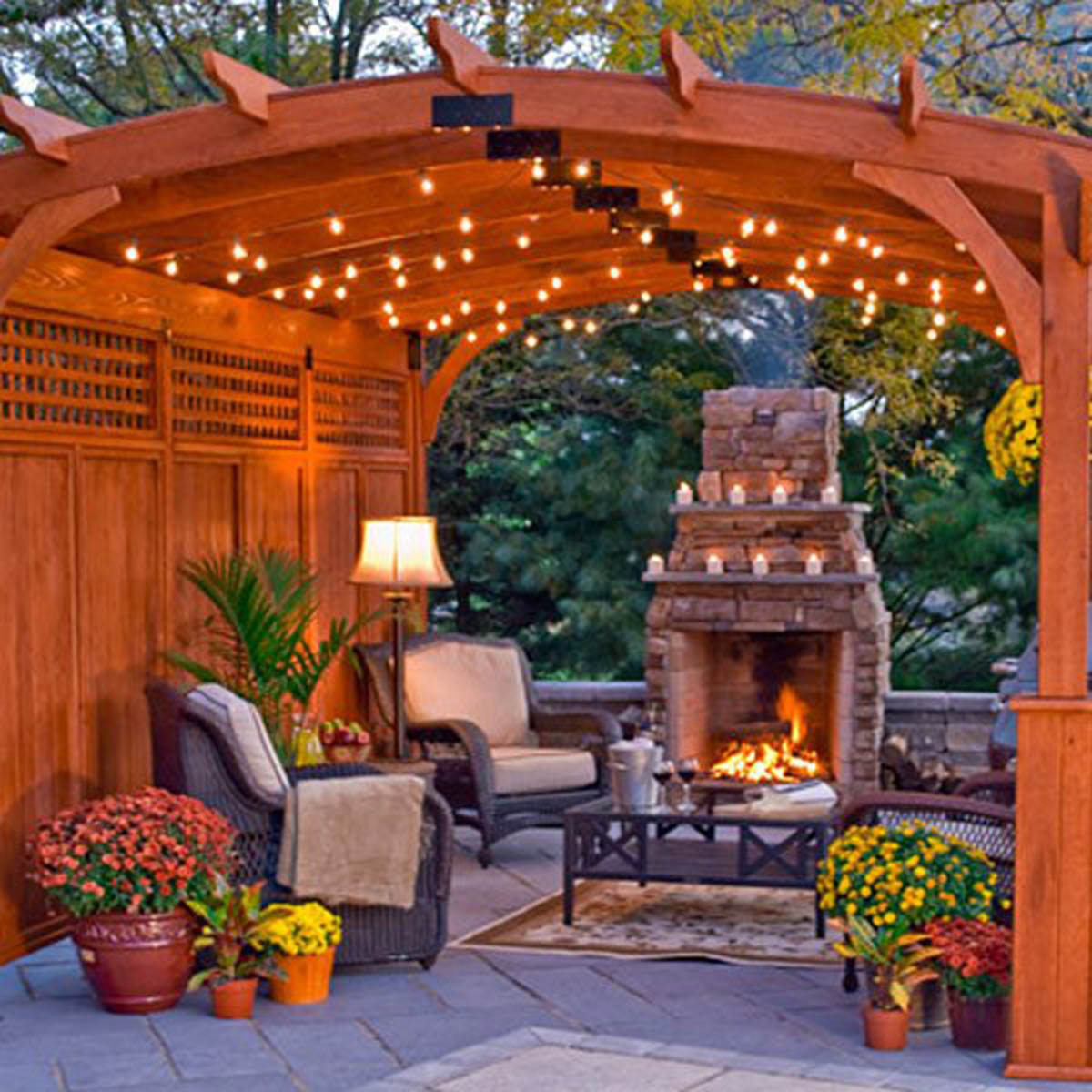 Larger groups and parties would benefit from a stand-alone patio heater that includes a large radius of heat. Homeowners who live in all areas of the country would benefit from having additional heat outdoors to help extend their patio enjoyment.
Get Away from It All
For those homeowners whose home is a little too cozy sometimes, installing a cabana in the backyard can be a great escape from it all. Cabanas are fully enclosed buildings that act as an extension of the home.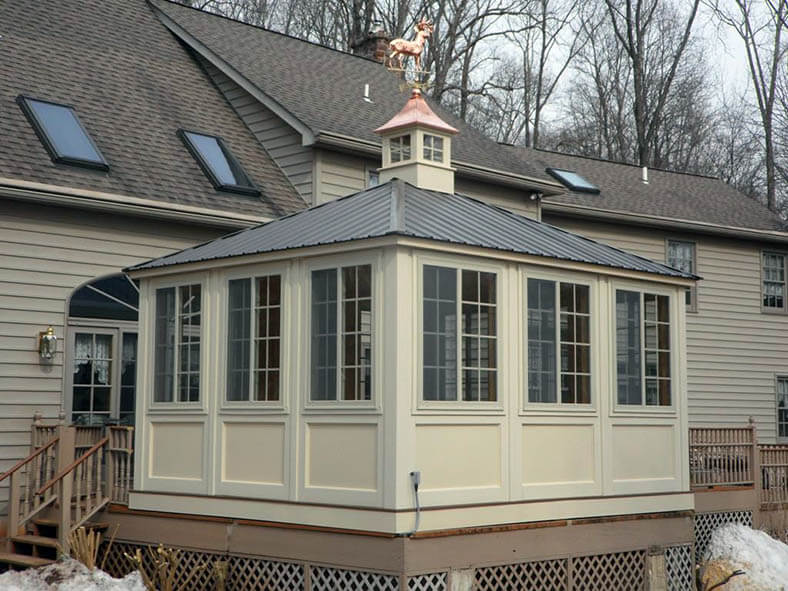 They are fully roofed and walled making them great for those homeowners who live in colder climates. Cabanas have doors and windows that open to bring the outdoors in if desired. These small buildings are great for lounging along with providing the same amount of comfort as the home.
Choose Seating Wisely
Outdoor patios always need an adequate amount of seating to be inviting. Furniture pieces made of metal may be great for the summer but won't be as comfortable in the winter. Consider choosing versatile outdoor seating options, made of fabric or wood, that will do well in both hot and cold weather conditions.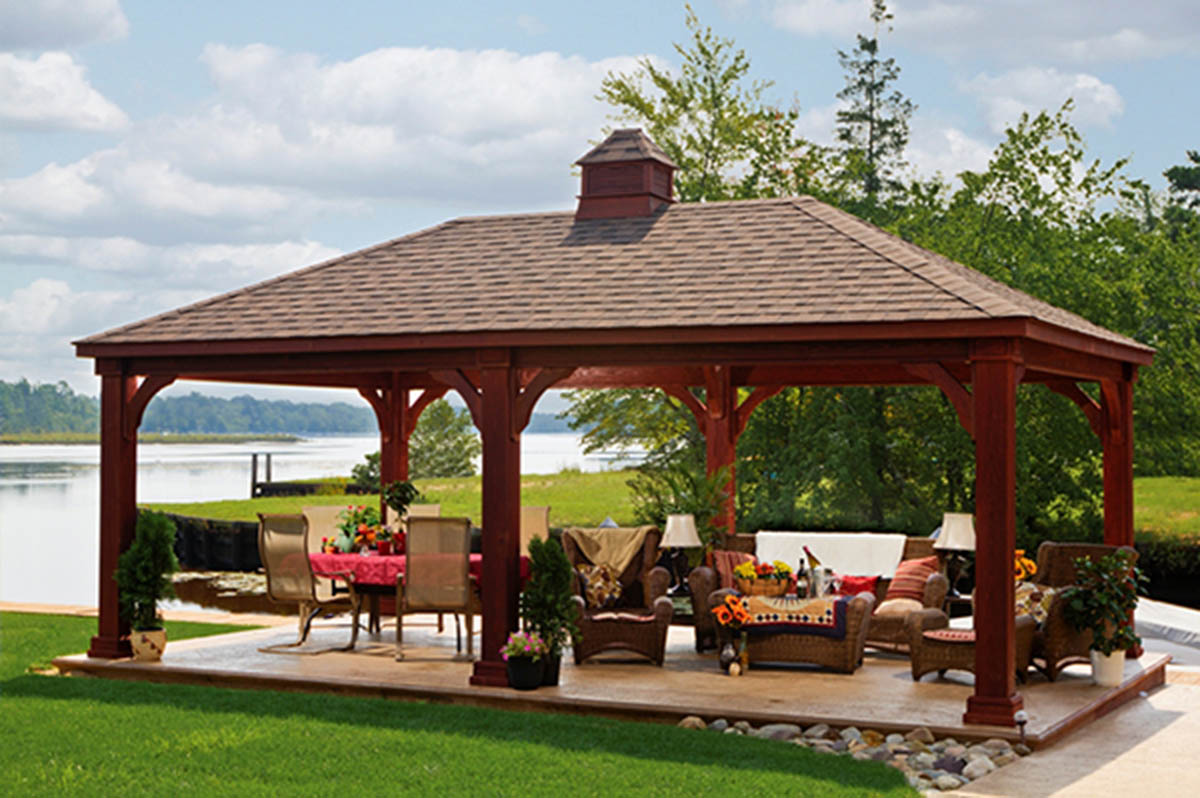 Create different pockets of seating that are meant to be used for various reasons as well. Some deep-seated cushioned chairs are great for reading a book or catching up with a friend while some easy to move stools would be suitable for kids or teenagers.
With the many reasons to be outside there are many ways to create an outdoor oasis that is meant to be enjoyed year-round. Consider adding a pergola to help shade the patio from the sun as well as provide easy access for extra lighting options. Choosing furniture that will work within the space is also essential as is adding excess heat when needed. Cabanas are also a great way to escape the chaos of the home to enjoy some extra relaxation. All of these tips will help extend your patio season year-round.
Emma Bishop is a lifestyle and design writer, and mother of two beautiful girls. She is a social butterfly and loves to entertain guests at home with beautifully decorated spaces for any occasion.