Blog by Cass Wright
---
For many people, especially the Amish, horses are an essential part of daily life. In fact, the American horse population was at 9.2 million in 2003, and it is very likely that the number has risen since. This means that there are millions of Americans with horse barns, and if you own a horse barn you may be wondering how to make it look a little nicer.
From making sure that the barn is placed in the right location to ensuring it is the right size, there are a few things to consider before putting the barn up – but once it is up, you can start thinking about the horse barn decorating ideas that suit you best. One popular option is patriotic decorations – after all, love of country doesn't stop when 4th of July ends. Here are two tips to add a little patriotism to your horse barn.
Add An Eagle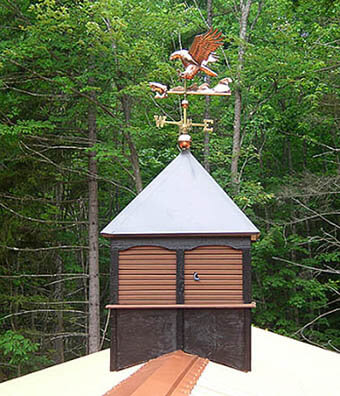 The bald eagle has been the national symbol for the US since 1782, and there are lots of things to love about the bald eagle. The bird can live for over 30 years, and they mate for life so they normally spend the majority of their lives with their partner. The birds also make great parents, and they are very brave.
For this reason you may want to consider buying an eagle ornament or weathervane to add a little patriotism to your garden or horse barn. There are lots of different styles of patriotic barns to choose from, including metal and cast stone options, both which can be used to create a wonderful traditional look that is in keeping with Amish culture. You can also make your own eagle artwork using canvas materials; just make sure to varnish the art afterwards so that it is more weather resistant.
Consider A Flag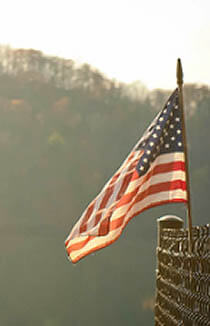 The ultimate symbol of patriotism has to be the American flag; after all,over 60% of Americans own an American flag! This shows that the flag is still seen as a symbol of American pride, so many people put them up in their horse barns or gardens to add a little colour (and a little pride!). There are lots of options and horse barn decorating ideas to consider online. If you want to save some money, create a patriotic barn by simply painting a flag onto the wall.
There are lots of ways to make your horse barn more patriotic, and you don't have to spend a penny if you don't want. Simply use these tips to find a way to inject a little American pride into your barn.