Keeping your horse(s) in your own backyard offers many benefits over boarding elsewhere but it can have drawbacks when it comes time to take a vacation. An opportunity to take a break from your beloved horses and horse farm for the holidays probably doesn't pop up very often. When it does the decision to step away from home is often fraught with anxiety.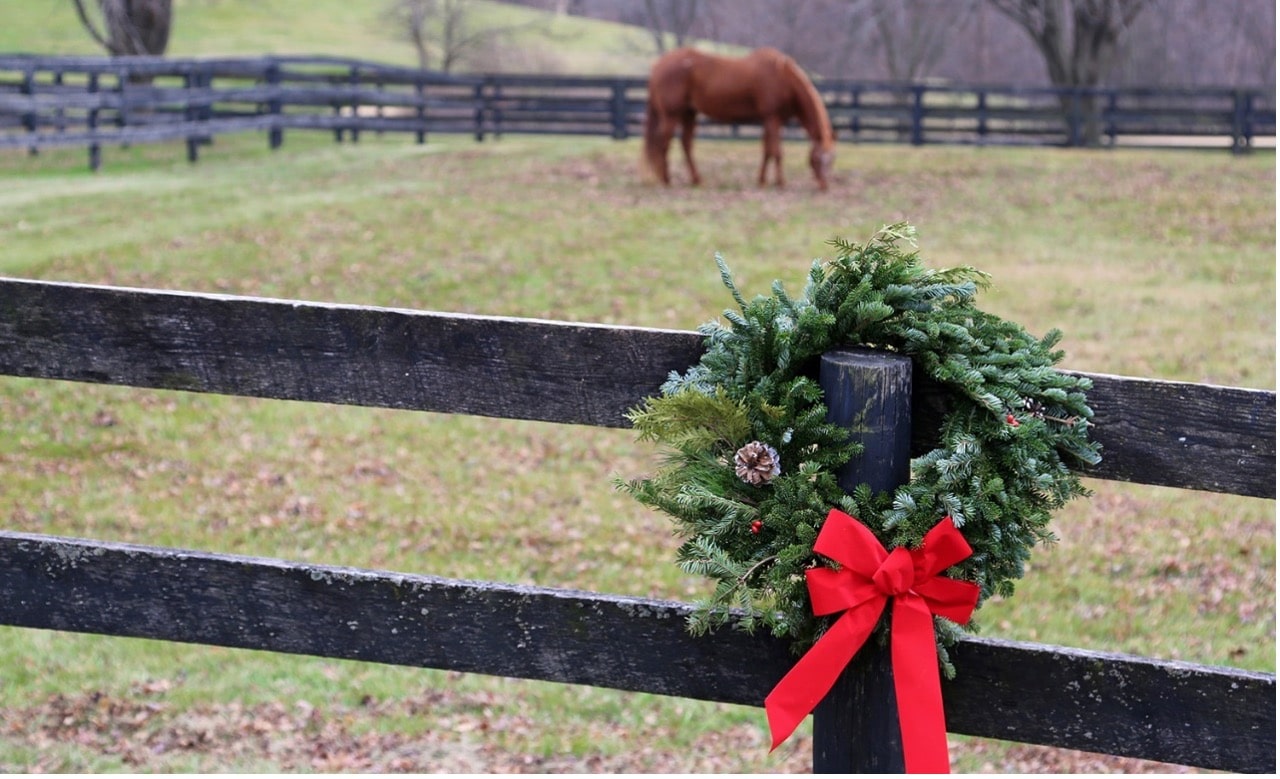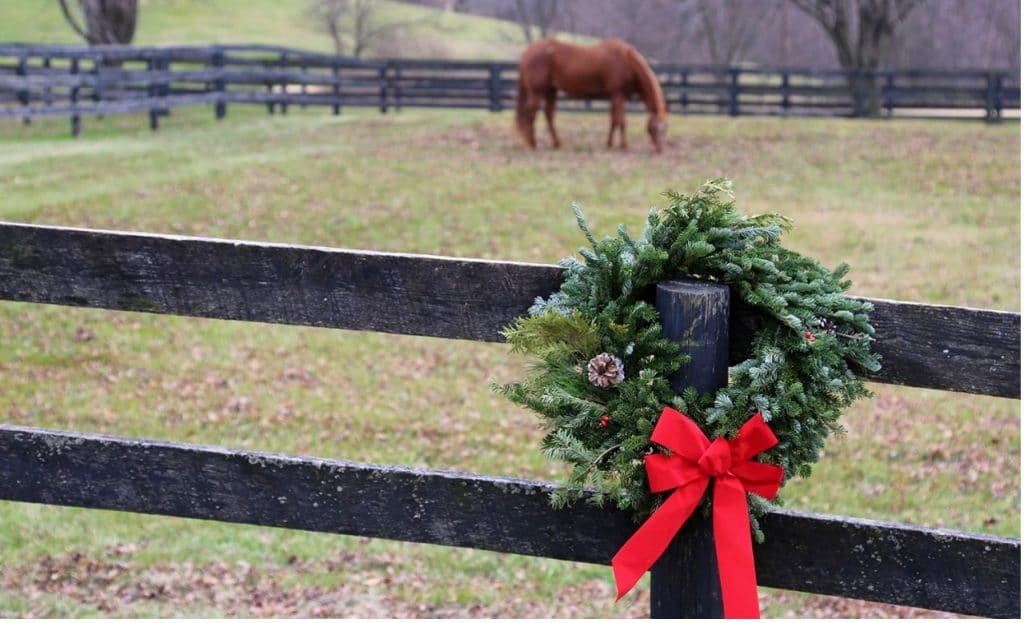 When horse owners contemplate relinquishing control over their precious equines' care and custody to others, for even a limited period of time, it is inevitable that a certain amount of apprehension will exist.
Commercial horse farm operations are usually staffed with trained equine care givers ready to step in and take over the well-being of horses kept on the property when the barn owner heads out of town. The backyard horsekeeper does not usually have a team of equestrian professionals well-versed in the equine inhabitants and their needs at hand to take over the reins in their absence. Even on a temporary basis.
Here are some tips on how to best set up your horses and their temporary caregiver(s) for success when you need to leave the farm for whatever reason, family emergencies, planned vacations or days away at clinics/competition. While obviously having a family member or trusted friend 'farm sit' and stay at your home for the duration of your absence, sometimes that is not possible. This advice is based on my 25+ years of experience owning and operating a small horse breeding farm and dressage yard.
Make A List And Check It Twice
Most things in life go a lot smoother if you have the opportunity to instigate procedures with forward planning. Think of your list as a "Standard Operating Protocol", an SOP. Simply put this is a set of written instructions that document a repetitive activity or routine with guidelines as to how that task is to be completed.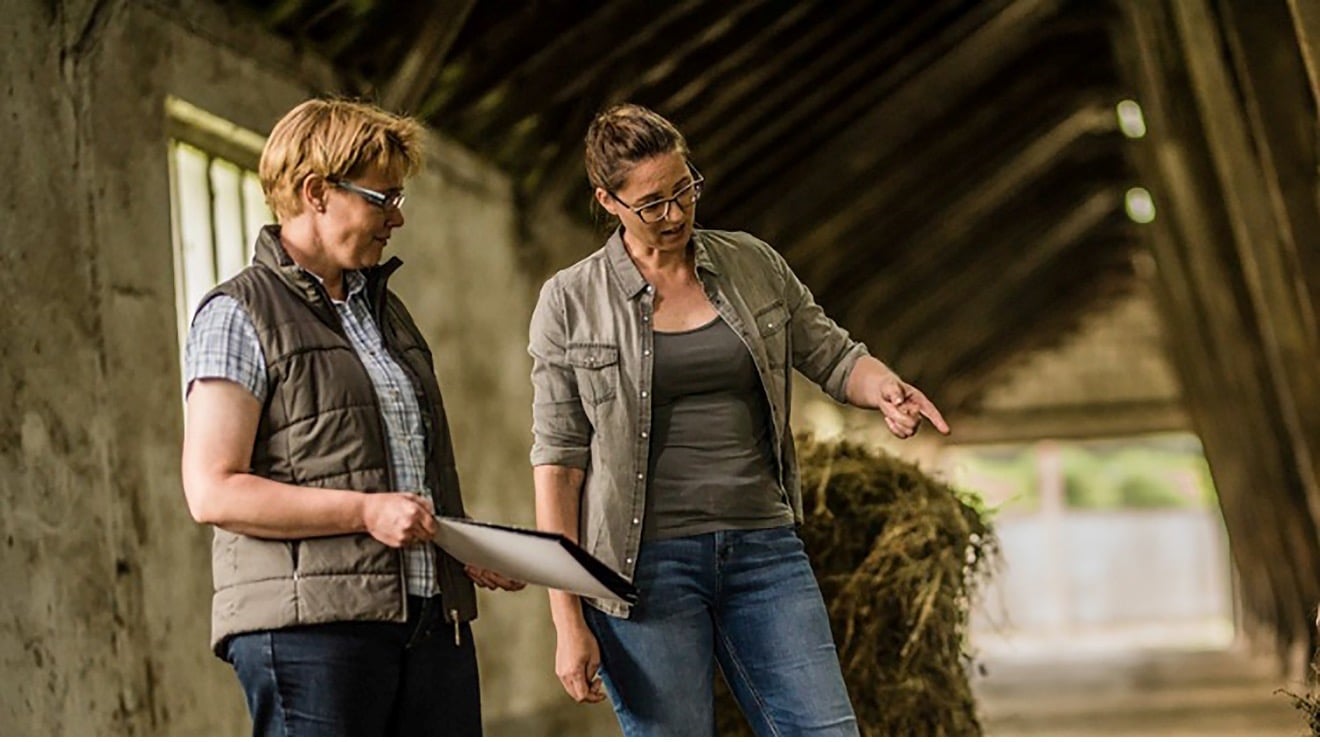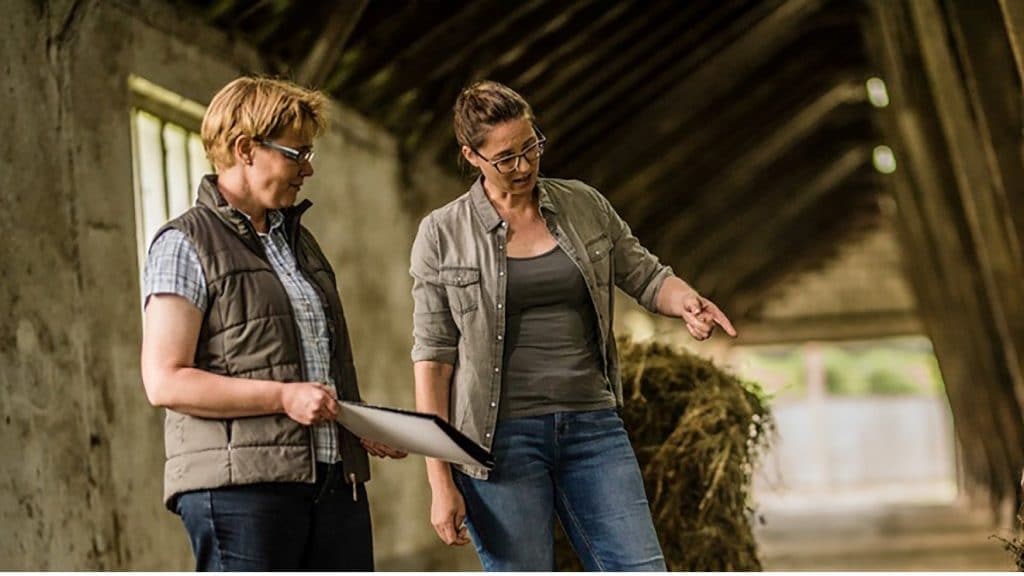 These guidelines should encompass the regular procedure that will be conducted in a hopefully normal situation and also what to do should the 'situation' not appear or be 'normal'. Naturally, with neophyte horse caregivers recognizing what is 'not normal' needs to be addressed.
With animal care there is usually a mandated timeline for the activity to be put into action within a 24-hour timeframe. Activities such as grain feeding hours; check in times for visits to the farm to ensure water level status in outside tanks; ensuring appropriate hay supplies are available.
The list will obviously detail emergency contact information for all relevant resources such as veterinarians, fire/EMS and police. Plus an evacuation plan if the property is located in an area of high risk for hurricanes, fires or floods. Also include a provision/contact information for snow removal services if unpredictable winter weather is likely to occur.
Don't forget to also include on the list your own contact information for emergency or daily check in contact and those of your next of kin in case anything dastardly happens to you while you are absent.
There is truly no better piece of mind than having a caregiver take a quick video of your horses when visits are made and forward it to you via smartphone. These videos are automatically date stamped and give you a quick personal check in and assure you that your caregiver is in attendance on schedule.
This is especially helpful if during travel your access to Wifi may be intermittent. Security cameras may be active on the property and back up automatically at a later time to the 'cloud' after temporary Wifi failures. But there is nothing quite as good as knowing first hand that your nominated caregiver has visited in person and provided human contact with the horse(s), even if that video is not viewable until you are in a location where Wifi service is available.
If you expect to be out of WiFi service areas for extended periods of time, consider asking a family member or trusted friend to receive the data transmitted from your farm security system and add as an additional party on the network.
As you become more experienced leaving your horses in the care of others the specifics of your list will change. Adaptations may need to be made for a horse that needs special attention due to age. Whether rambunctious youngsters or senior equines, gestating mares or mares with foals at foot, or injured/chronically ill horses at the farm, many horses will require special attention.
Whatever the routines you expect your caregiver to follow during their visits, ensure your horses are already established in such routines before you leave. This will lessen any stress they may experience due to the absence of you, their primary and known caregiver. Horses take comfort and security from a regular schedule of events. For example, don't decide on the day you are leaving that now is a good time to switch a horse to a different field or stop graining or bringing the horse in at night.
Don't be afraid to include a list of Do's and Don'ts. This list can be an FAQ guide to your wishes and indicate personal preferences that may not readily occur in the mind of even the most trusted friend or relative that knows you well and steps in to help.
Some examples on the Do's and Don'ts list might be:
Don't enter paddocks with turned out horses unless medically necessary
Don't move horses from one paddock to another or mix horses from their existing herds
Don't offer more feed rations than indicated
Don't bring guests to the farm in your absence (especially unsupervised children and dogs off leash)
Do check the electric fence(s) is working (provide an electric fence tester and show the caregiver how to use it)
Do check all gates are locked and all fencing intact and all horses present and correct
Do check all barn/house doors/windows are closed and locked as appropriate
How to Source Caregivers
Reliability and attention to detail are key traits the caregiver should exhibit, and some knowledge of horses is of course helpful. That being said an over zealous horse knowledgeable caregiver that oversteps the instructions with all good intentions, can be at best annoying and at worst end up inadvertently causing problems at the farm.
Make it clear that you don't want your caregiver to exercise their judgment without checking in with you first if that is an option. The list of possibilities of how a caregiver can overstep is endless: perhaps it is raining and the horses are consequently wet so the caregiver decides to bring them all into the barn, unsettling horses that are used to living outside 24/7; the weather turns colder and the help decided its best to feed the horses a larger ration of grain; the caregiver determines that it would be a good idea to ride a particular horse to keep it exercised.
Make it clear in your SOP that instructions need to be precisely followed, without adaptations based on the help's personal preferences. Concerns can be usually be addressed by phone.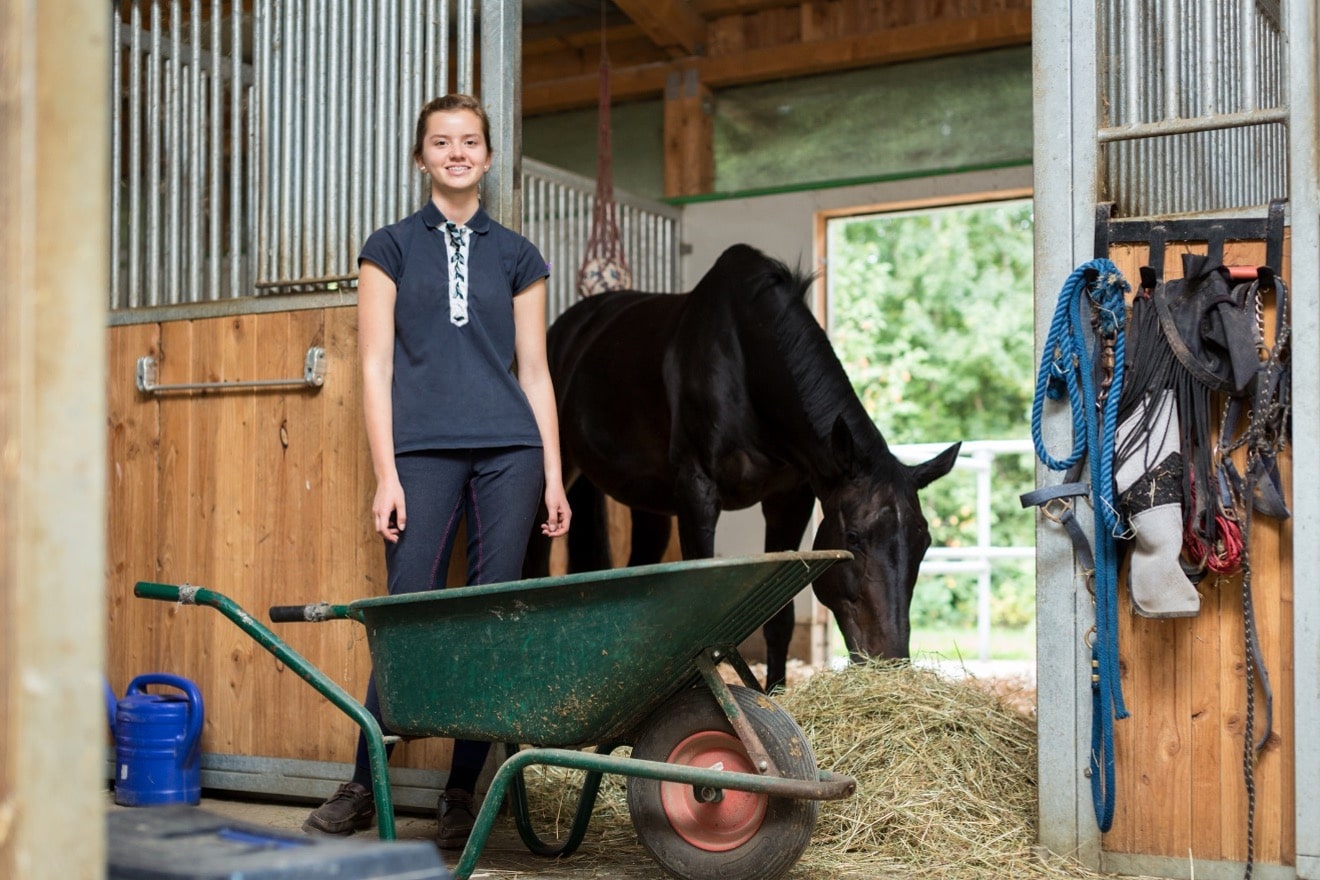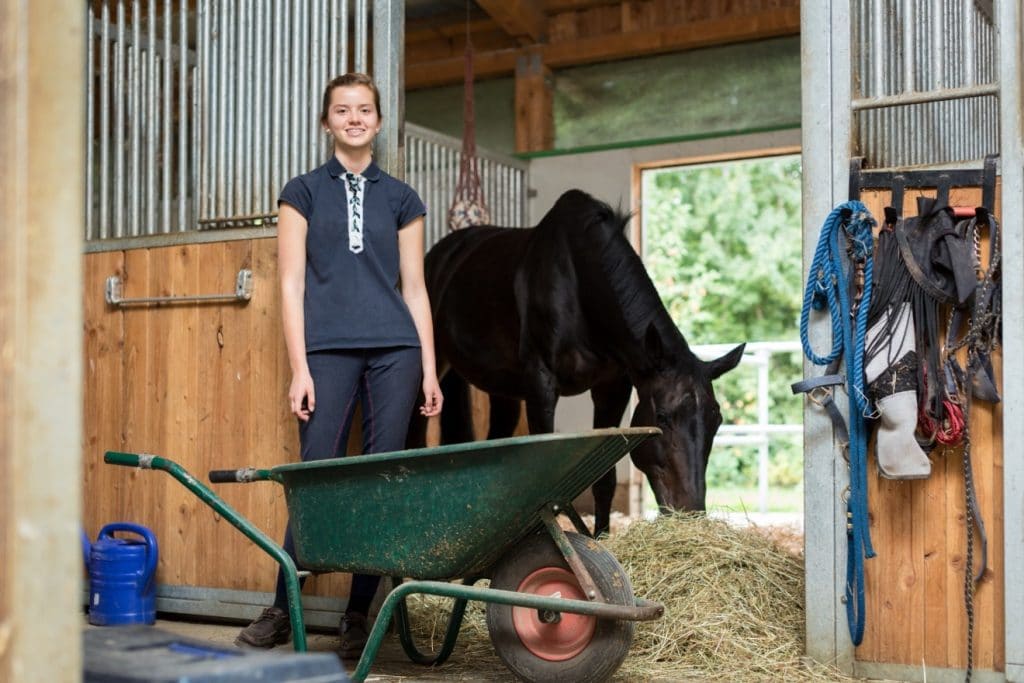 It is a good idea to have a back up caregiver in place just in case the first choice lets you down at the last minute or for whatever reason (vehicle breakdown/bad weather/illness etc.) and can't attend.
Personally I have two different people check in on the farm/horses during my absence, at separate times of day. The primary caregiver is responsible for the care of the horses and the second person simply checks the farm is secure and that all looks well. It is a good idea to have both parties meet in advance of your departure, so each knows clearly what their role is during your absence and everyone is on the same page. This avoids confusion and also doubles up the certainty that the horses' care will be well attended to while you are away.
Options for holiday horse care can be professional sub-contracted pet-sitting services, a family member or friend, a neighbor. Whoever you choose, don't be shy to check out their references and do a background check if they are not known to you personally.
If you opt for utilizing a professional service, ensure liability insurance is in place to cover their employees while conducting their tasks on your property. The company should provide you with a Certificate of Insurance that names you as an insured, defines policy limits and indicates the coverage is current and in force.
What To Leave Behind
Here is a general list of things to leave behind when you depart from your backyard horse farm. Obviously each situation is different and the list will need some personalization.
Supplies for fence repairs including tools
A dry, secure space to house a horse requiring medical treatment (if not leaving access to the barn, consider leaving a key to the building with a trusted person for emergency use. Tack rooms and offices within the barn can always be kept locked with a separate key or system).
Halters and ropes
A basic medical kit for horse and human
Spare blankets
A spare water hose
Add trail cams or security cameras if none on site.
Access to horse trailer/transport if appropriate
Don't Second Guess Yourself
It is not easy to leave your horses behind when you leave home, but it is also not good to miss out on opportunities for family gatherings/events, relaxing vacations and travel. When you take time out away from horse care and farm duties it provides a chance for you to reboot, recharge and refresh yourself.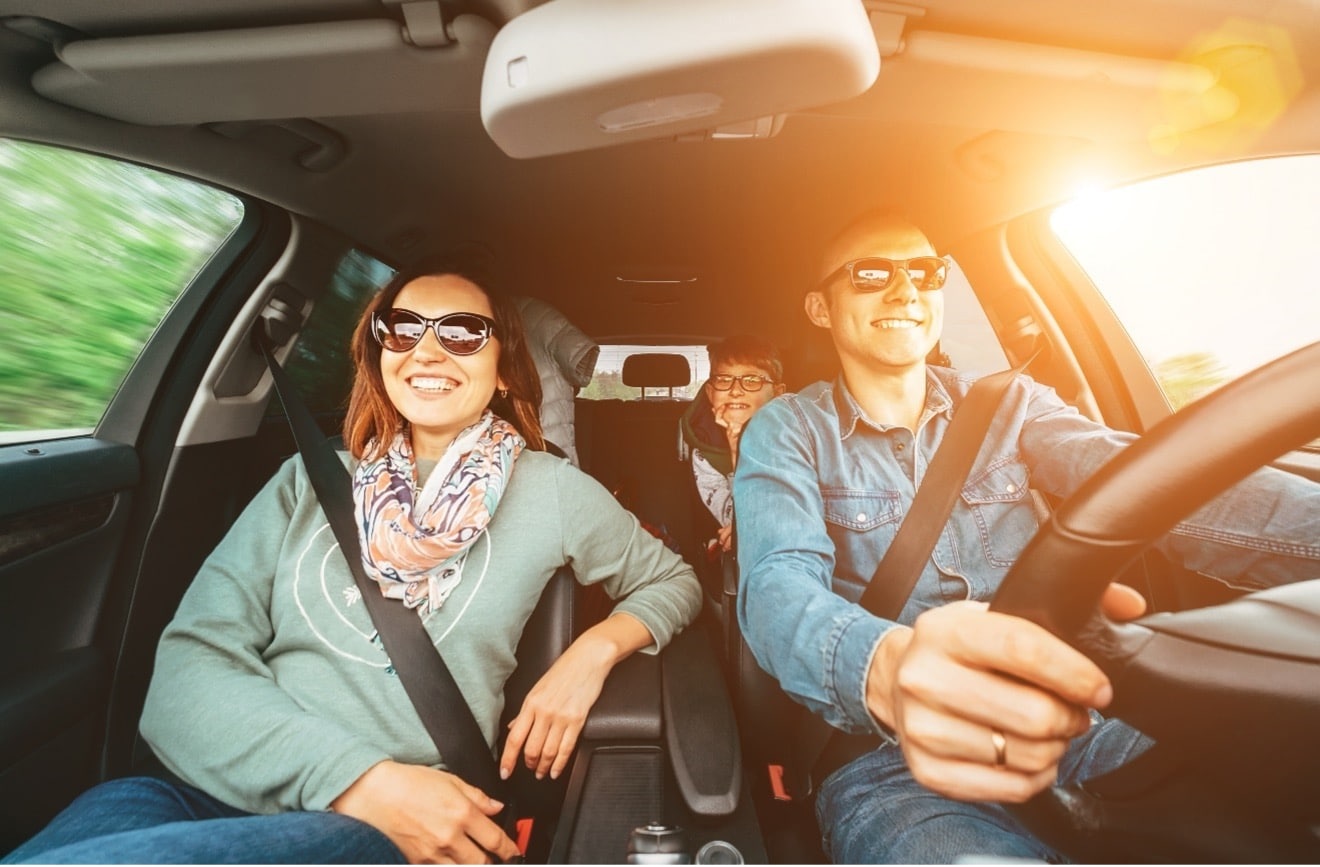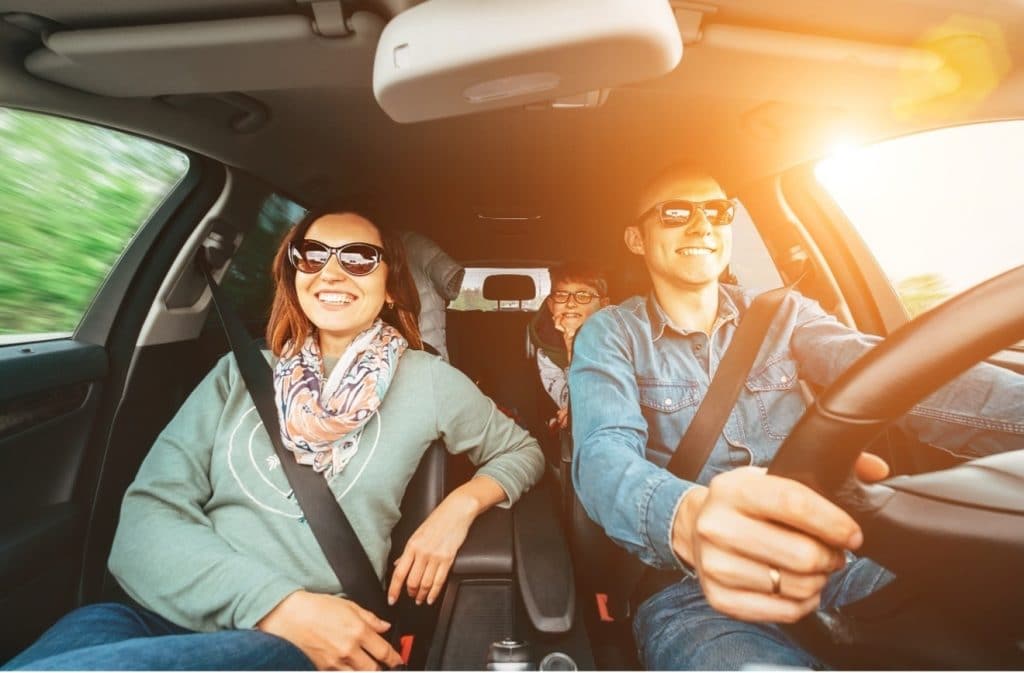 The most important thing to leave behind when you head off down the driveway is guilt.
Everything will most likely go smoothly in your absence and if anything does go awry most issues can be easily addressed. In the unlikely event a major trauma occurs know that you have done everything possible to mitigate the chances of it happening and in all likelihood it would have happened anyway.
Thoughtful preparations enable you to relax, knowing you have done all that you can do.