Notes from Nana Nikki
---
Becoming a grandparent is a joyful event that promises lots of fun times ahead for the entire family. Sharing in the new life and making a valuable contribution to your grandchild's development is rewarding in so many ways. As proud grandma – "Nana Nikki" – I ponder what's the best gift I could give the new baby aside from the usual mundane items like diapers, a crib, highchair or car seat?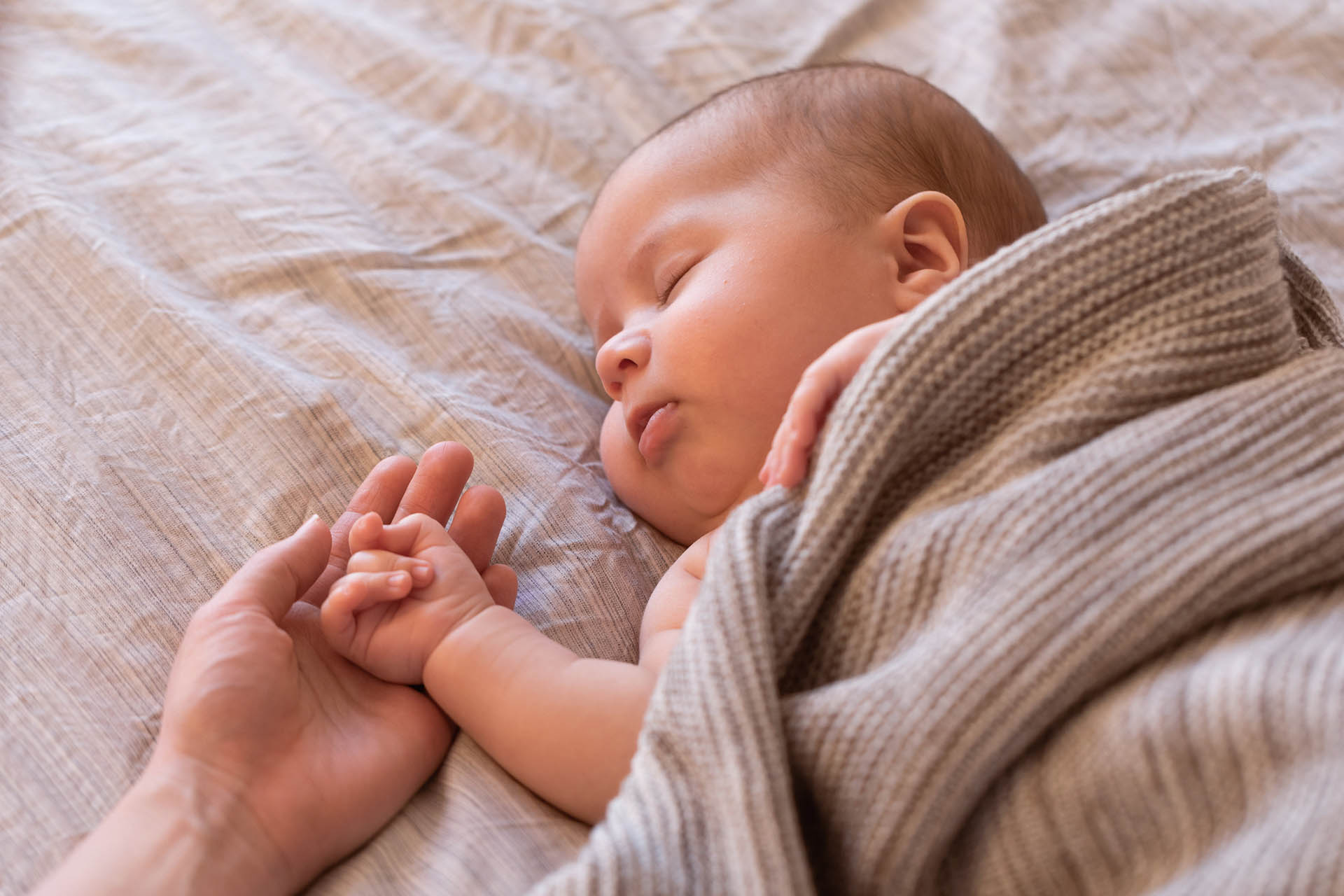 As many grandparents know, when Baby #2 comes along, much of the basic infant gear has already been acquired and handed down as the family expands. Beyond that, 'in-laws' or baby showers generally fill in gaps on the 'want/need' list of popular baby accoutrements.
As a grandparent, I'm left scratching my head trying to imagine what would make a meaningful, unique and super special gift. Something with utility and longevity that the child can enjoy not just as an infant, but also as a toddler, a preschooler and beyond. A gift that would make an important contribution to the overall physical and mental health of my precious new grandchild.
That's a tall order with a lot of criteria to fill! If you've found yourself in a similar predicament (or anticipate it in the future…) I'm pleased to make this suggestion: How about a playset? A bit unusual and perhaps a little more money up front but, because it checks off all the boxes, it's an idea worth serious consideration.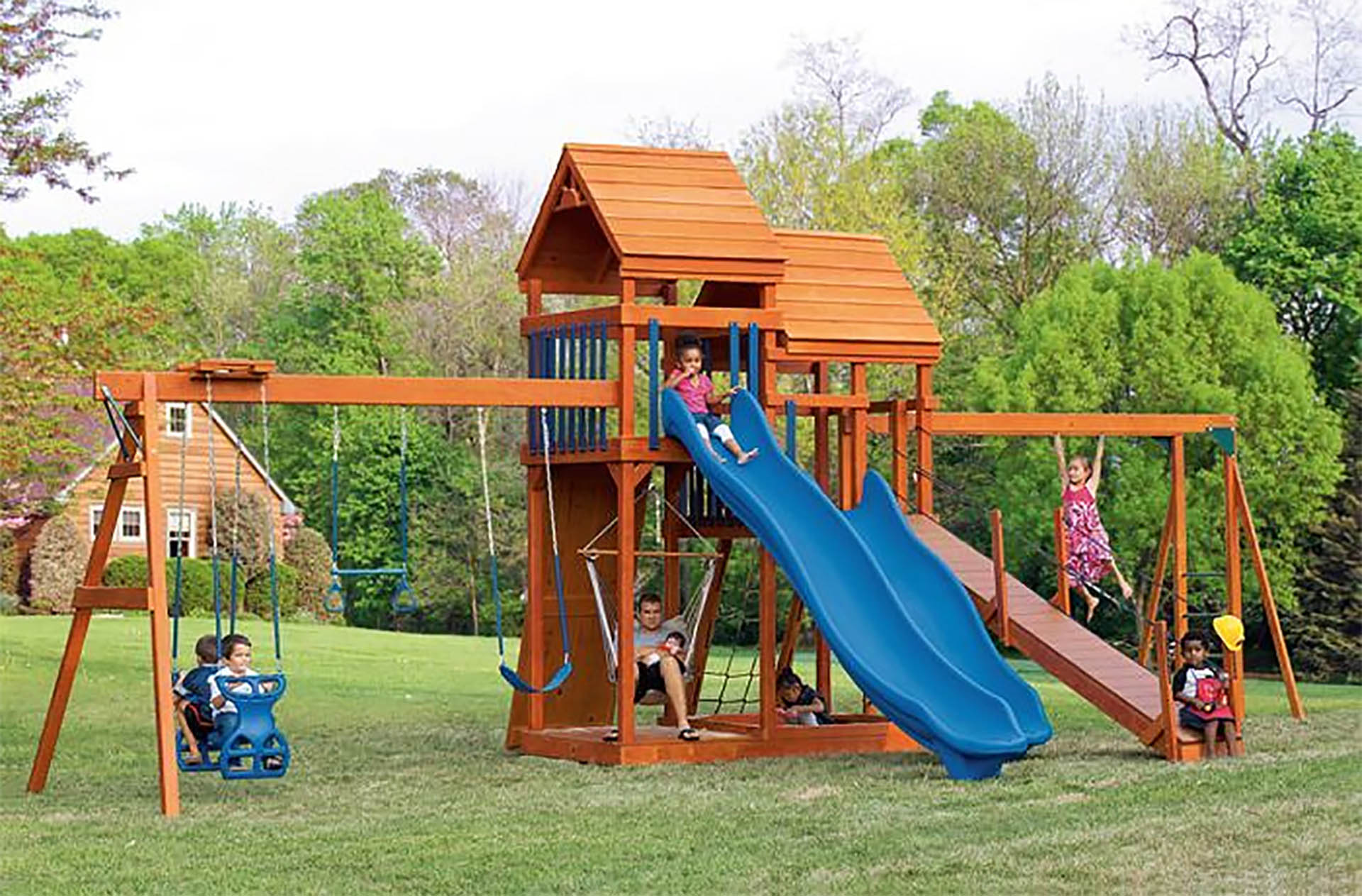 A backyard playset is one of the best gifts for grandchildren you can give, as it is something that can be enjoyed by baby (AND Mom, Dad , brothers and sisters…) from Day 1 as well as grow and adapt with the entire family. It's something you can add to and expand piece by piece as the years go by (and we know how fast that happens!). You'll never get tired of watching your grandchild dive eagerly into playtime with siblings and friends. Mastering new challenges as accessories and fun options are added to the set on birthdays, Christmas and other gift-giving occasions!
The composite nature of playsets makes them the ideal investment in your grandkids' future. Start with a small, basic unit with baby swings, a simple slide, something to climb on and fun items for visual, tactile and auditory stimulation.
As the kids grow, the playset grows too with the addition of more exciting slides, a climbing wall, cargo net, basketball hoops, playhouse and lots of other fun activities that provide healthy challenges to children of all ages.
The positive impacts of a playset include:
Physical activity outdoors in the fresh air and sunshine
Valuable de-stressing exercise blowing off steam running, climbing, swinging, jumping…
Developing social skills, problem solving abilities and learning to cooperate while sharing playtime with other children
Endless opportunities for nurturing imagination, fostering creativity and building self-confidence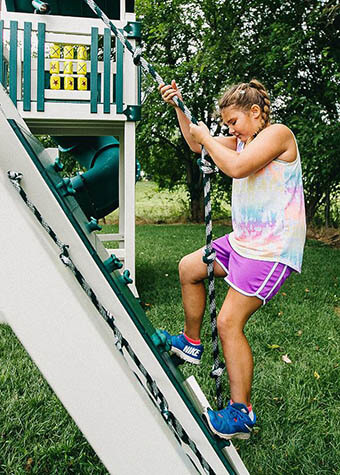 And there's more! Did you know a swing set has been shown to help develop a child's sixth sense in addition to providing opportunity for reflection and meditation aided by the constant movement? Check out this blog from parent and play advocate Amanda Webster, that explains some of those important benefits of swings that you might not be aware of – I certainly wasn't.
Growing up I spent a lot of time at the local playground across the street enjoying many happy hours on the swings. We didn't have all the entertainment choices our children and grandchildren have… cable tv, Netflicks, Xbox… We had to make due with what was at hand. Looking back, it's something I took for granted.
Today, I feel so grateful for those simpler times when I recall how much time I enjoyed outside the confines of the house swinging back and forth. My kid brother and I made lots of friends there, too. But, how cool it would have been to have a playset in our own backyard. I'm sure it would have made us extremely popular with the whole neighborhood!
In today's modern world the benefits of a playset are just as relevant if not more. It gets the kids outside communicating with others, away from the passive entertainment of electronic devices and engaged in CREATIVE, physical PLAY. Imagination and young muscles grow together developing skills and abilities that will last a lifetime. Who wouldn't want to give these precious 'gifts' to a beloved grandchild?
I recently watched my oldest grandchild, 5-year-old Aidan, heartily enjoying himself on a playset. He rushed up and down the ladder and swooshed down the slide time after time, with great satisfaction judging from the wide grin on his face. It was evident that he was totally thrilled with his accomplishment.
As I sat alongside my son on his deck, enjoying a chat and watching the grandkids happily playing, I was surprised to hear that just a few days earlier the little chap had been nervous to climb the ladder, and then equally nervous to let go and ride the slide. That surprised me as I've seen Aidan playing ice hockey and soccer as a goalie and I consider him fairly fearless.
"When we added the new slide to the playset for his birthday, I encouraged him but kept a watchful eye and stayed close by," my son explained, "But I left him to figure it out. It took him a while to be brave enough to climb to the top. But, once he was there, he was happy… for about a minute. Then he quickly realized he was now faced with the choice of climbing back down the ladder or going forward down the slide. The look on his face was priceless. But he didn't cry. He just sat down and pondered a minute. I walked over to the bottom of the slide and asked him to trust me, let go and I would catch him. And he did it! After two times he was telling me to move out of the way. He had it! I was pleased because I know heights have bothered him in the past. Kids are amazing."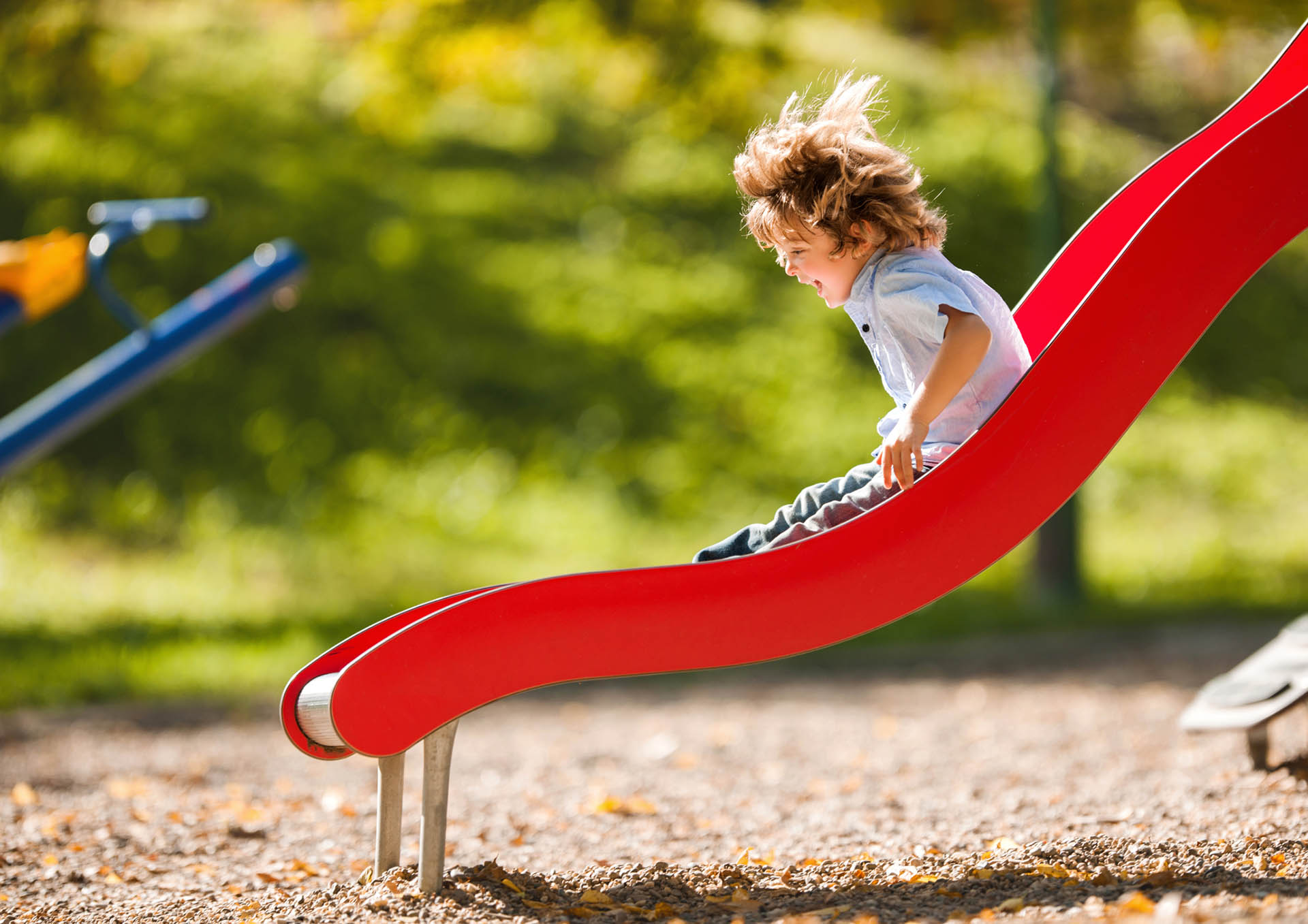 As I get older, I often think about what kind of legacy "Nana Nikki" wants to leave behind. The thought of adding to any child's healthy mental and physical development and happiness is high on my list. A meaningful gift that keeps on giving makes a lot of sense to me, even if it is a little more financial outlay at the outset. A playset will enrich and impact your grandchild's life, long after baby clothes and toys are outgrown and forgotten.
Swing in and have a look. I think you'll be surprised at how far playsets have come. Vinyl and wooden playsets offer lots of choices in price, color and design. Any child's imagination will be stimulated by the amazing variety of components and fun accessories available for kids of all ages. Vinyl sets can be custom configured and ADA features are available, too!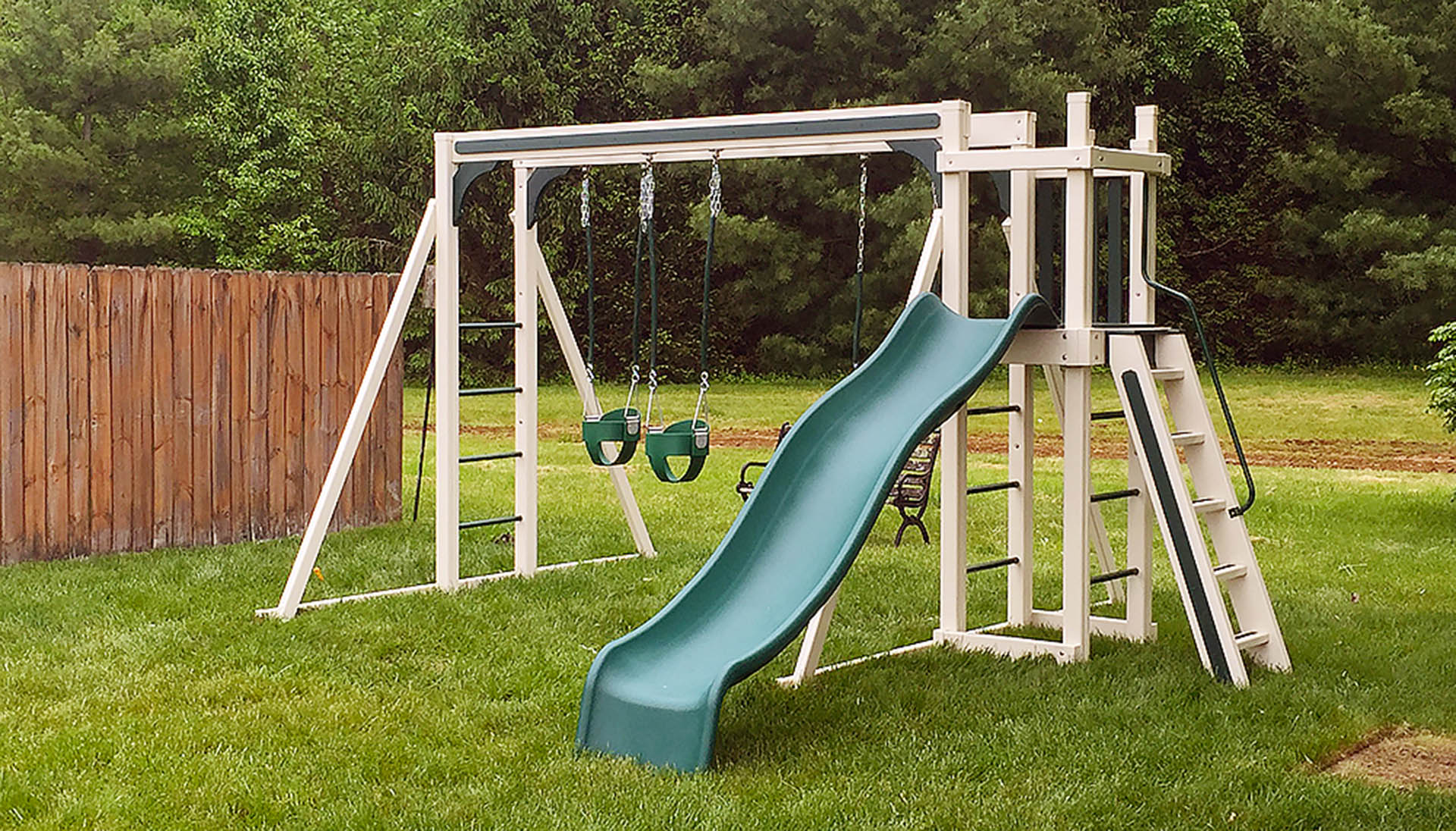 A playset is the perfect way to invest in your grandchild's future health and well-being. Request a catalog and pricelist HERE.