When I was five years old, I broke my arm.
My friends and I were playing in our neighbor's backyard trying to jump from a picnic table to one of those T-shaped metal clothesline poles which we'd swing from like acrobats.
Kids, amiright? Also, where were the grown-ups?
Anyway, I missed.
The clothesline happened to be mounted on a large slab of concrete instead of grass like all the other ones in the neighborhood (WHAT WERE WE THINKING?).
Fortunately, my arm was the only casualty. As a parent, I now understand how much worse that could have been.
And now that I have a six-year-old who is working on learning to fly and a fearless two-year-old who idolizes her brother (and all of his tricks), I am super extra grateful for the invention of cushiony playground landings.
What Surface Should You Install Your Home Playground On?
When you are looking for a backyard play set for your family, it's important to also consider what type of playground surface to put underneath it. Although there are no rules or regulations about what to put under your backyard playset, let's all agree that a slab of concrete is not the way to go.
Beyond that, though, what are your options, and how do you know what to pick? Learn the pros and cons of using grass, sand, or pea gravel as playground surfacing.
Whatever surface you choose, make sure it is level and extends at least 6 feet in every direction (even farther near swings and slides) for optimal safety.
Option 1: Grass (or Dirt)
There is nothing wrong with having your playset installed right in the grass. However, it may not be the safest or even least expensive option.
Pros:
Easy installation.
When well maintained, grass can be an aesthetically pleasing option.
Safety Considerations:
With continued use, grass and dirt can become compacted and uneven over time, creating a hard surface peppered with tripping hazards.
Grass and dirt become slippery after a hard rain.
Grass can attract unwanted pests.
Maintenance:
Natural grass requires constant upkeep (mowing, fertilizing, weeding, and watering), which may end up making it your highest expense option.
Constant watering can also potentially damage the wood or rust the metal that many playsets are made from. Learn how a vinyl playset made from vinyl-clad wood can help prevent rot and rust.
Those muddy footprints and handprints have a funny way of ending up all over your house.
In climates prone to draught, the upkeep of grass under your play set may become unsustainable.
All that said, grass is still the most popular choice for backyard swing sets and playsets, and may work out just fine for your family.
Option 2: Sand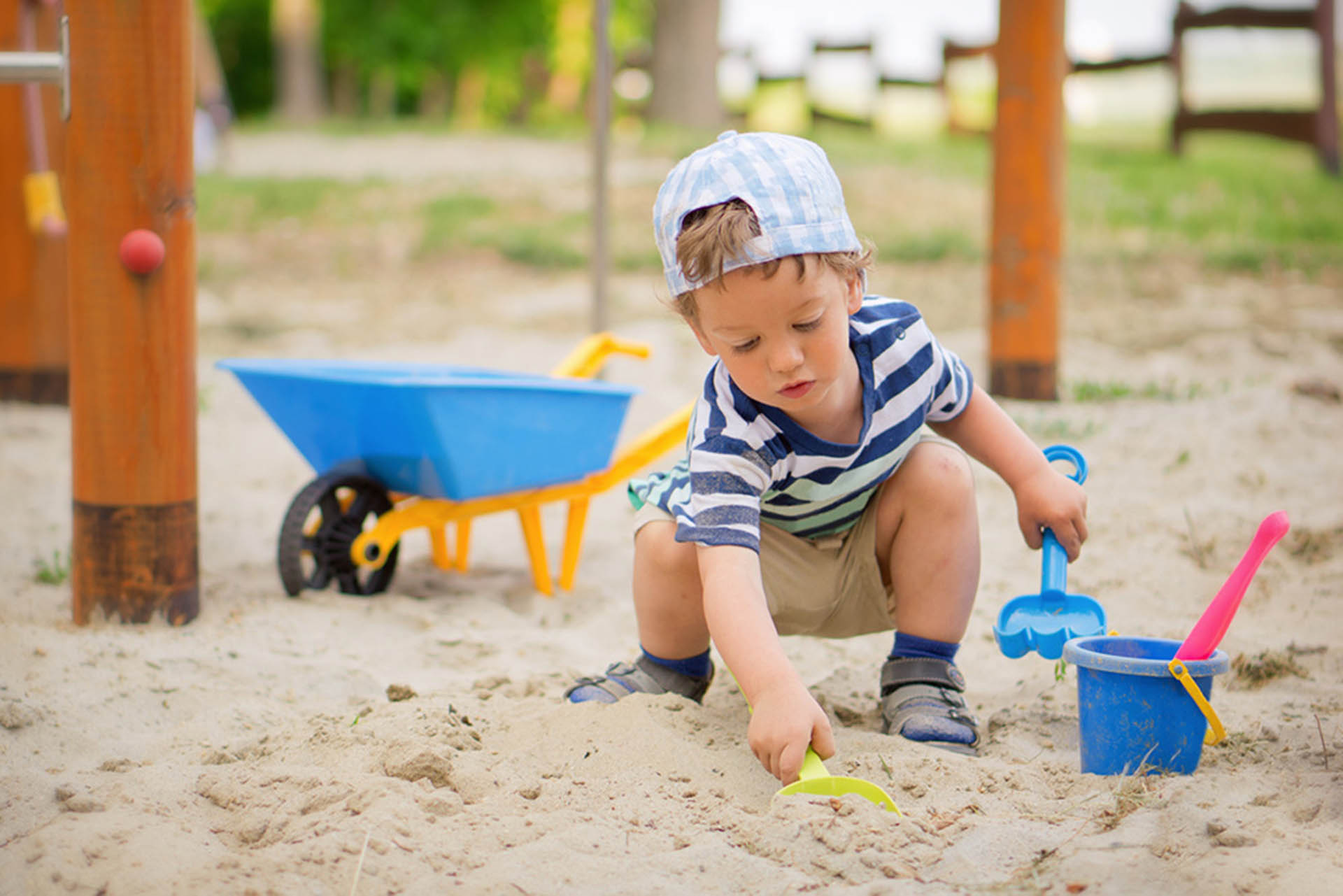 Oh, glorious sand. My kids LOVE playing in the sandbox, digging all the way to China or driving their bulldozers around an imaginary construction site. You know who else likes the sandbox? Our cats (and not because they enjoy building sand castles).
Pros:
Sand is affordable and easily available at your local hardware store.
Sand is soft and fun!
Safety Considerations:
Can we say giant cat litter box?
The taller your playset is, the deeper the sand needs to be for optimal safety. For playsets less than 8' high, sand should be at least 12" deep.
Like grass and dirt, sand can become compacted and hard over time.
Can be tricky to navigate for children with mobility challenges.
Maintenance:
Sand doesn't always prevent weed growth, so regular maintenance may be necessary.
Sand can easily travel into and all over your house on the backs of your kiddos.
You know who else likes sand? Ants. And I'm not too keen on putting ant poison around my children's play set.
Option 3: Pea Gravel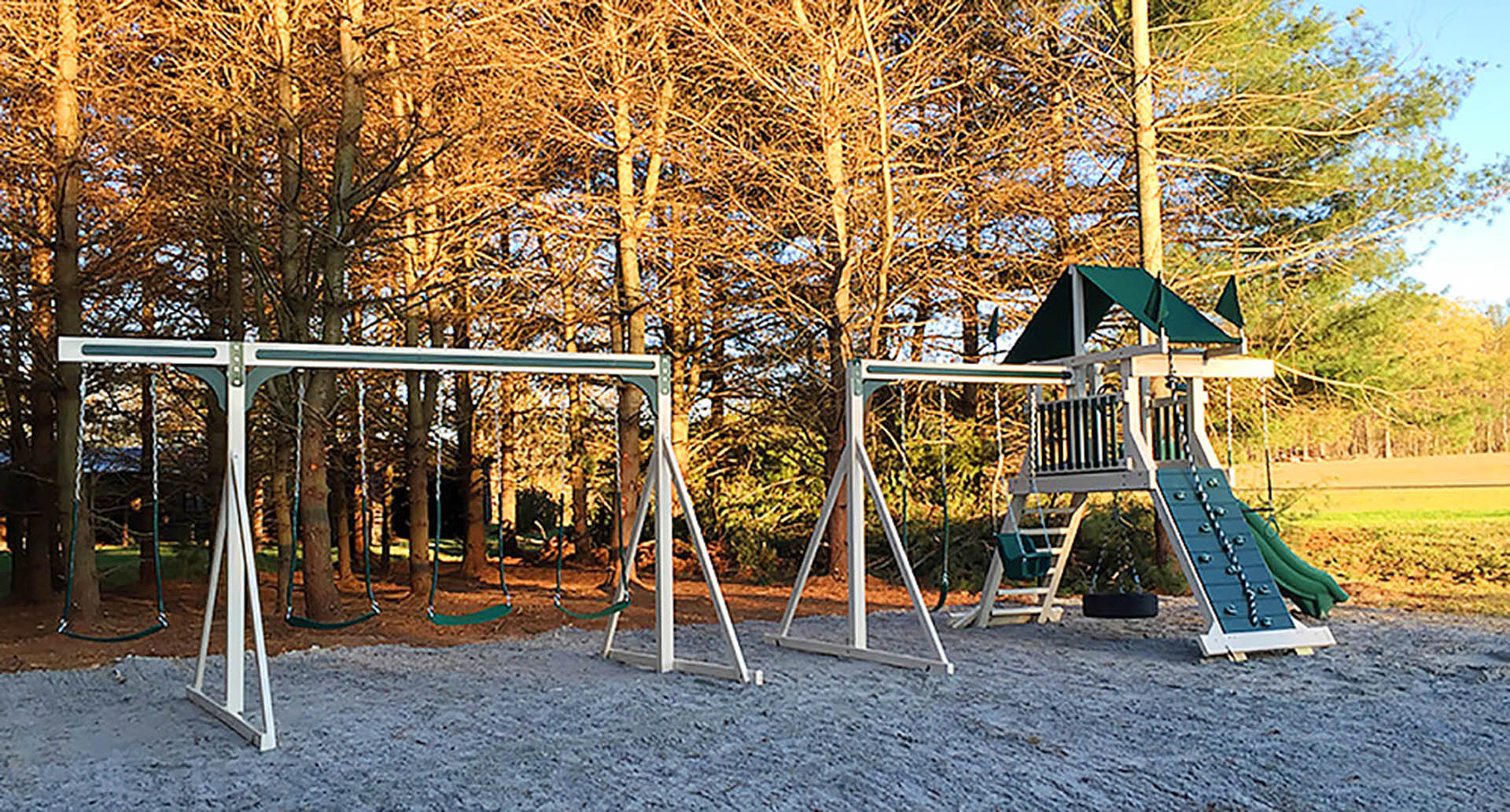 All of our local public playgrounds are covered in pea gravel. Though it can be a nuisance when it makes its way into socks or under sandals, I'm a big fan of this option.
Pros:
Still fun to dig in like sand, but less prone to neighborhood cats using it as a toilet.
Natural and aesthetically pleasing.
Safety Considerations:
Can be a tricky surface to navigate for children with mobility challenges.
Like sand, pea gravel should be at least 12" deep for playsets up to 8' tall for optimal safety which can become expensive depending on the size of your play set.
Maintenance:
While pea gravel is fun to dig in, it's also really fun to throw. Have you ever mowed over rocks? That part is not so fun.
Needs to be raked occasionally as it becomes uneven with use.
Stay tuned next month for Rubber Mulch vs. Wood Mulch vs. Artificial Playground Turf
Ask an expert:
Still have questions? Our swing set experts can help you decide which surface is right for your backyard playset. Call us at 1-888-210-5840 or use our contact form to send us your questions online: https://www.horizonstructures.com/contact-us
BONUS!
Additional Resources…
Backyard Playground: How to Create and Awesome Park for Kids
20 Ways to Spruce Up Your Backyard!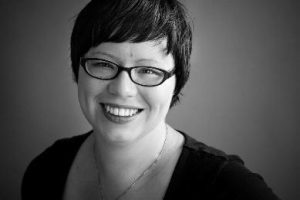 Amanda Webster is a freelance writer, parent and play advocate. She lives in the Midwest with her husband, two kids and three fur-babies. You can reach her at amandawebsterwrites.com