Hello! If you're just joining us, feel free to start with Part 1 of "What Should I Put Under my Backyard Playset" in which I cover the pros and cons of grass (or dirt), sand, and pea gravel.
As a parent of rambunctious littles, I am keenly aware of the importance of safety when it comes to choosing a backyard playset. But when it comes to figuring out what to put underneath it, the next thought to cross my mind is, "but how much work will it be to maintain?"
Because, let's be honest. We parents are busy (not to mention tired).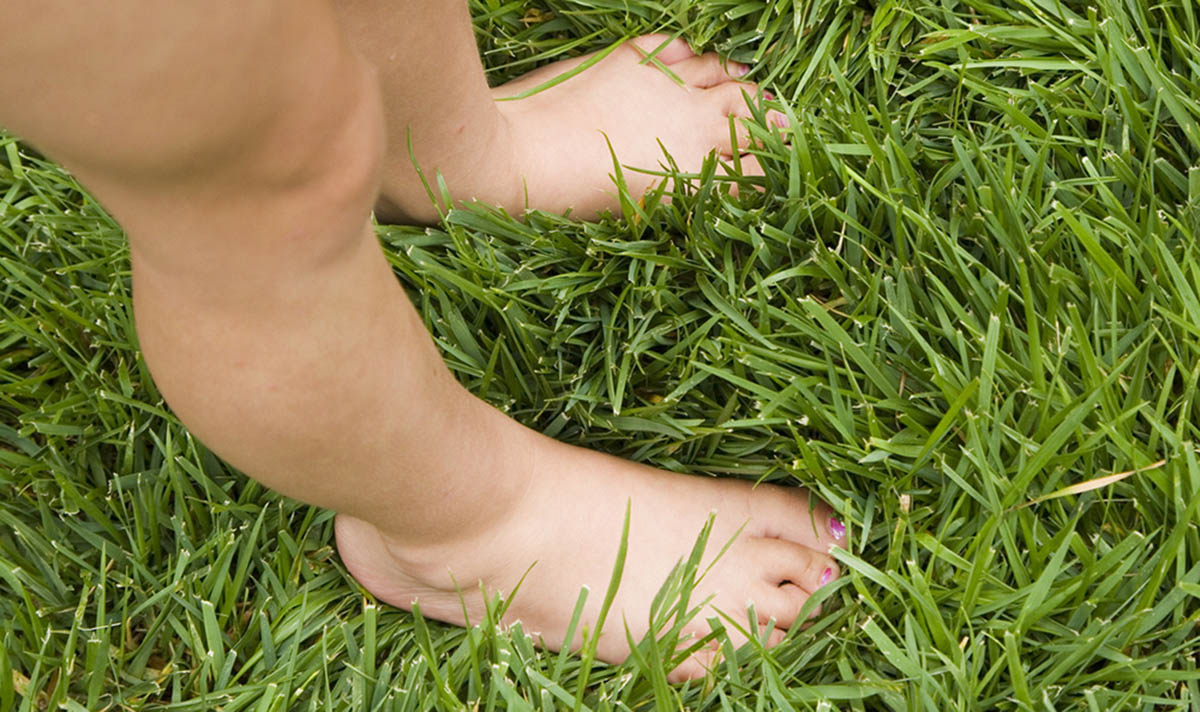 As much as I love the idea of installing a playset directly over grass (it seems so easy), I'm not interested in spending my summer weekends pulling weeds out from underneath the play structure where the mower can't reach (not so easy after all).
And tho my kids and I all love the feel of sand beneath our feet, I really don't want to worry about my kids stepping in (or, dare I say, picking up) unpleasant little presents from neighborhood cats.
And although I do like the pea gravel option, I'm not super excited about constantly combing up the tiny stones my toddler will inevitably throw all over the lawn so I don't accidentally mow over them (because ouch!).
So today we're going continue our search for the ideal surface to install underneath your backyard vinyl playset and compare rubber mulch vs. wood mulch vs. artificial turf.
REMINDER: Whatever surface you choose, make sure it is level and extends at least 6 feet in every direction (even farther near swings and slides) for optimal safety.
Option 4: Wood Mulch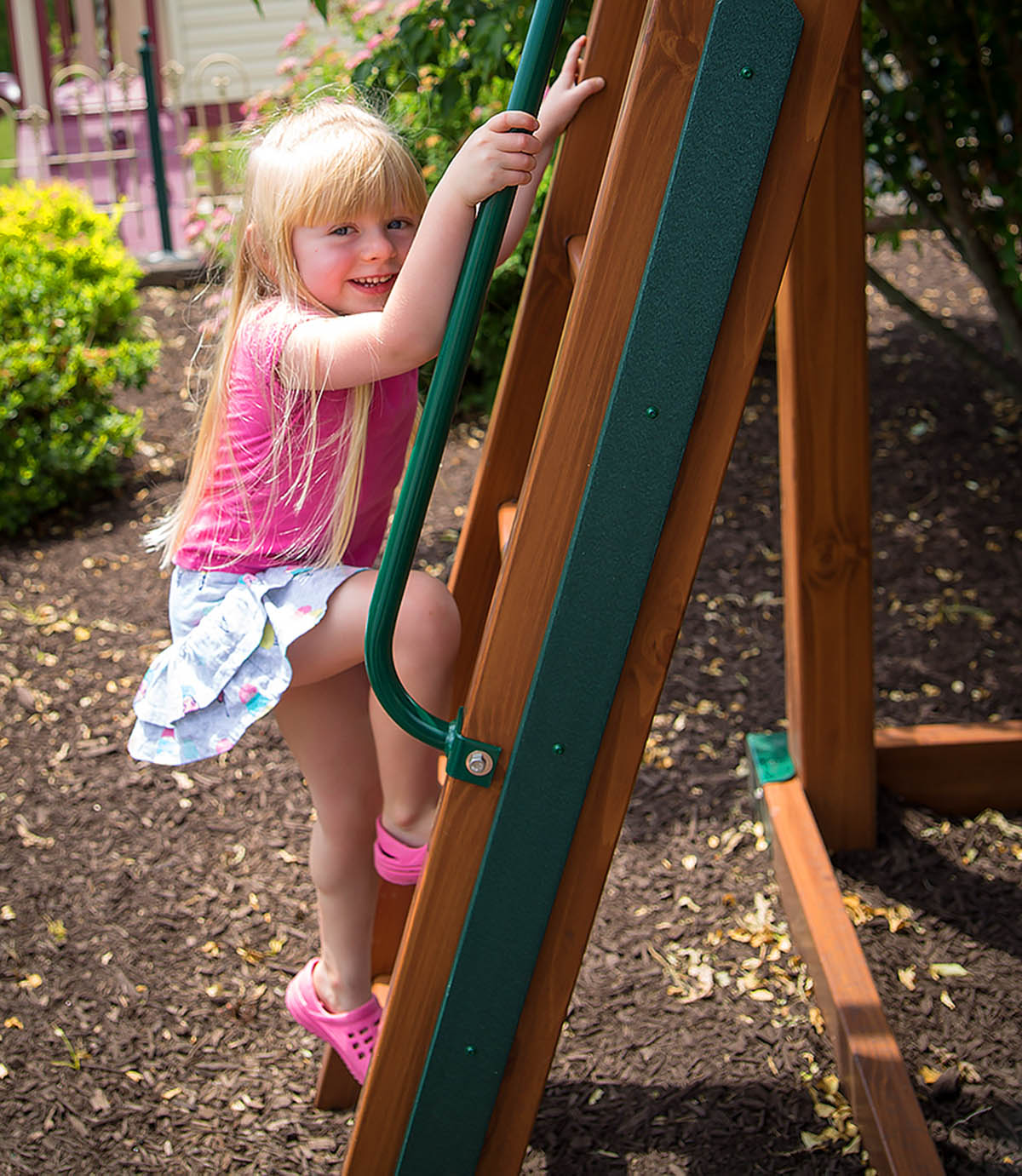 Wood mulch looks great as playground turf. It's versatile enough to work with any landscaping and adds a beautiful natural touch to your playscape. However, as with any natural surface, it requires a fair amount of maintenance to keep it looking and performing its best and it may not be the most comfortable surface under summertime bare feet.
(Bonus: We sell it! Contact us to learn more!)
Pros:
Easy installation.
Affordable and easily available at your local hardware store.
Looks great.
Safety Considerations:
Can attract unwanted pests.
Can be prone to mold.
Splinters can be a problem, though wood mulch made specifically for playground use is made to reduce the occurrence of splinters.
The dyes that many available wood mulches are made with may not be safe for littles to play on or with. So look for wood mulch that is free from dyes and harsh chemicals.
Maintenance:
Like any natural product, wood mulch requires regular upkeep to keep it looking and performing its best. Since the wood will lose color and decompose over time, you'll have to refresh it every now and then with new mulch.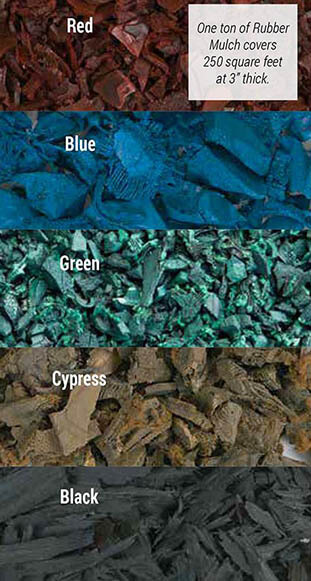 Option 5: Rubber Mulch
Rubber mulch is growing in popularity as playground turf and can seem like an ideal alternative to wood mulch. It lasts longer, requires almost no maintenance, and won't attract unwanted pests. However, it can be a more expensive option (although considering it's longevity, the cost over time may be worth it) and since much of the rubber mulch available today is made from recycled tires, the long term safety and toxicity effects are still largely unknown.
(Bonus: We sell a selection of rubber mulch and can answer any questions you may have! Contact us to learn more!)
Pros:
Softer and more comfortable than wood.
Low maintenance.
Acts as a weed barrier and won't attract insects.
Safety Considerations:
Recycled rubber mulch that comes from tires may contain toxic contaminants. The long-term effects of playing on recycled rubber mulch are still unknown but a reputable supplier should be able to provide guidance and education about any potential risks.
Shredded tires may also release unsafe VOCs (volatile organic compounds) when they get too hot, but again, a reputable supplier should be prepared to answer any questions.
Maintenance:
Almost none (aside from sweeping up pieces that make their way outside of the play area).
While wood mulch can be prone to being carried away during heavy rain or wind storms, rubber mulch is much more capable of withstanding challenging weather.
Option 6: Artificial Playground Turf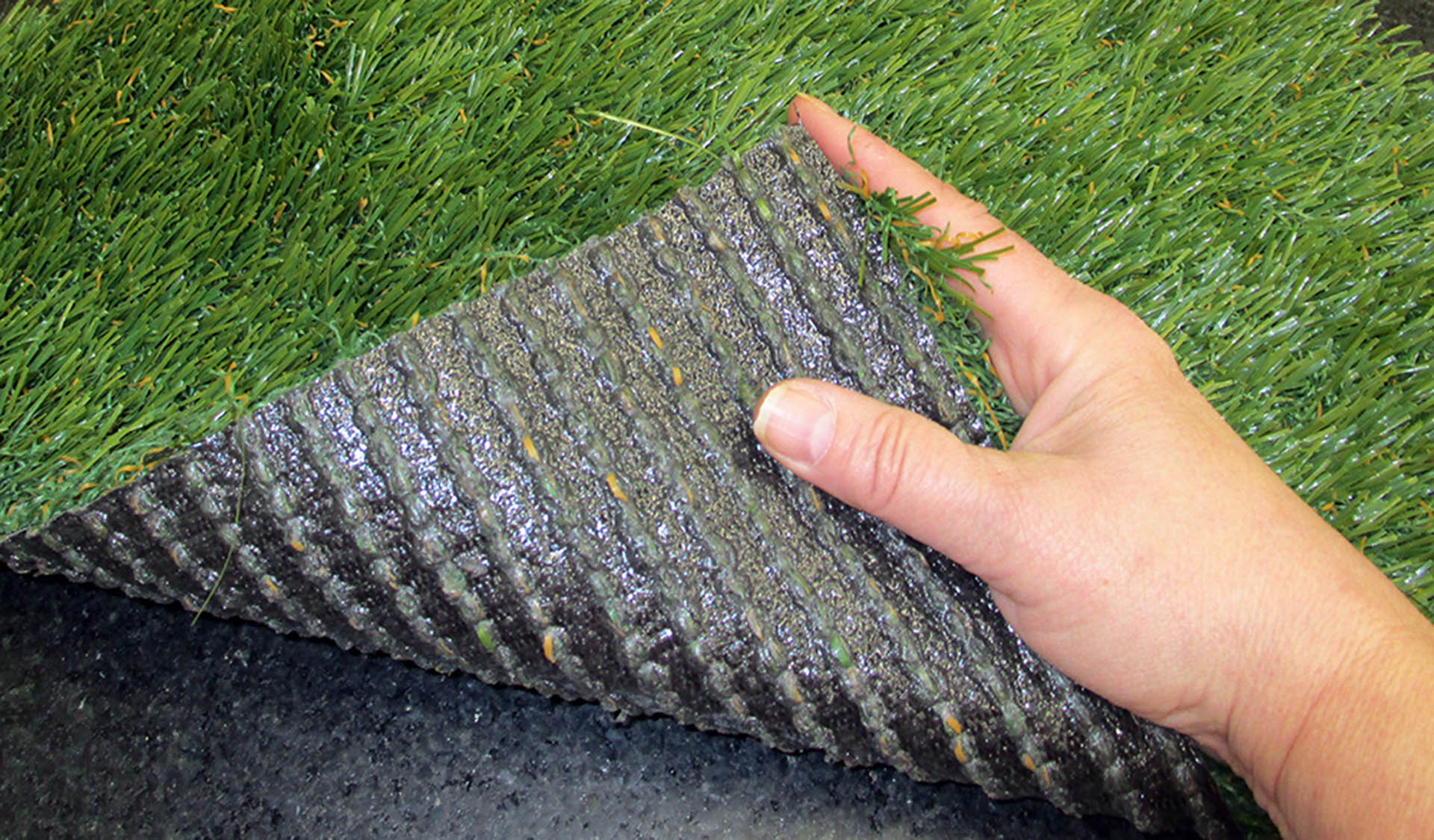 Even though artificial and maintenance boxes could be an excellent option to consider. For optimal safety and comfort, have a professional install turf under your playset directly over an appropriate artificial turf cushion.
(Bonus: We sell artificial grass and cushions, too! Contact us to learn more!)
Pros:
Easy installation.
Long-lasting and nearly maintenance-free.
Accessible for children with mobility challenges.
Safety Considerations:
Some artificial grasses are made with "crumb rubber infill" which is simply a different way to say shredded up recycled tires. These turfs may pose similar toxicity and safety risks as recycled rubber mulch, so look for artificial turf that does not contain crumb rubber infill to be safe, and always purchase from a reputable supplier.
Artificial turf under your playset without crumb rubber infill ranks pretty high on the safety checklist, especially if it's installed on top of an appropriate turf cushion.
Unlike natural grass, artificial turf does not get slippery when wet.
Maintenance:
Basically zero maintenance. You don't have to water it or mow it and it maintains its lush look for a long time.
Bonus Option: Horse Mats?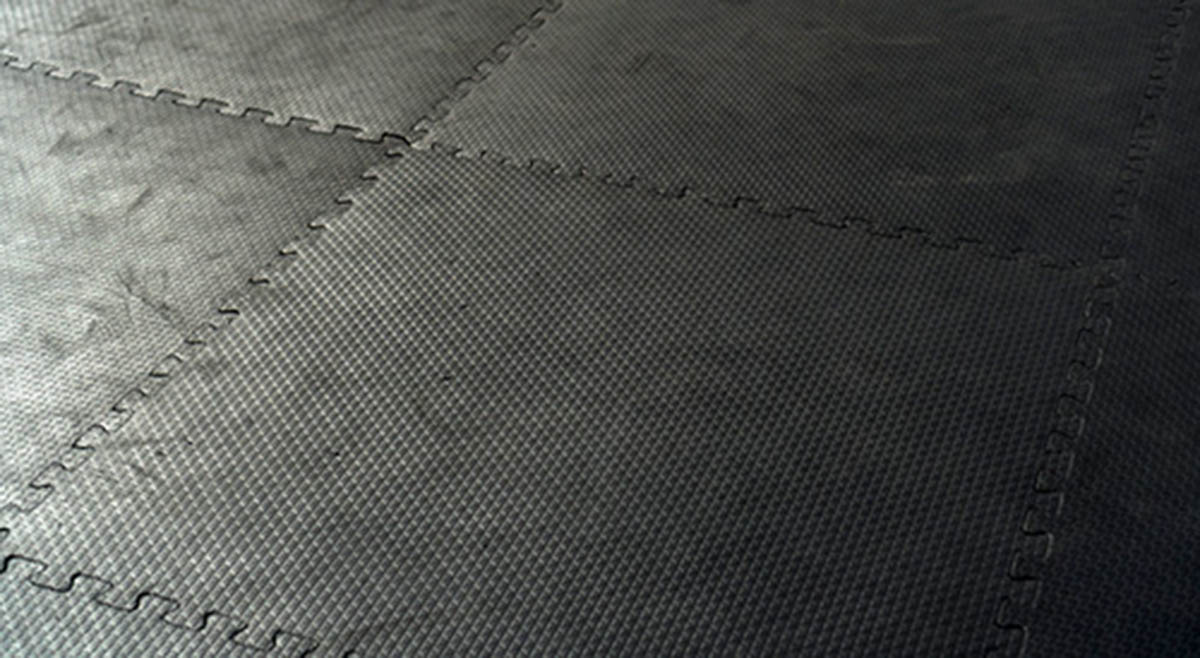 Another option to consider might be rubber horse mats. While it's worth researching what type of rubber they're made from to avoid some of the known and unknown safety risks of rubber, these thick mats could make a great cushion underneath your playset.
Conclusion:
No surface is going to check all the safety and maintenance boxes, but with the right planning, any of these options can work underneath your backyard playset. It really comes down to how much time and money you want to invest overall. But whatever you choose, for the best results and to ensure optimal safety, hire a reputable, experienced installer. Hey, we do that! Contact us to learn more!
Ask an expert:
Still, have questions regarding rubber mulch vs. wood mulch vs. artificial turf? Our swing set experts can help you decide which surface is right for your backyard playset. Call us at 1-888-210-5840 or use our contact form to send us your questions online: https://www.horizonstructures.com/contact-us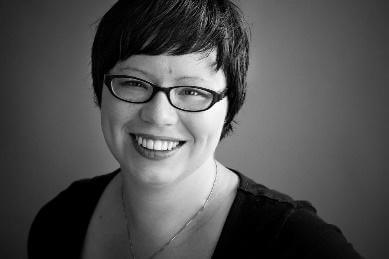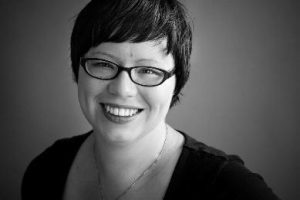 Amanda Webster is a freelance writer, parent and play advocate. She lives in the Midwest with her husband, two kids and three fur-babies. You can reach her at amandawebsterwrites.com