Blog By Nikki Alvin-Smith with Jill Siragusa
---
Your new horse barn is on the horizon and you are eager to get started designing and figuring out the price. For most of us, realizing the dream of buying a horse barn is something that we have waited a long time to achieve, and the purchasing process should be fact-filled, financially feasible and, above all, FUN!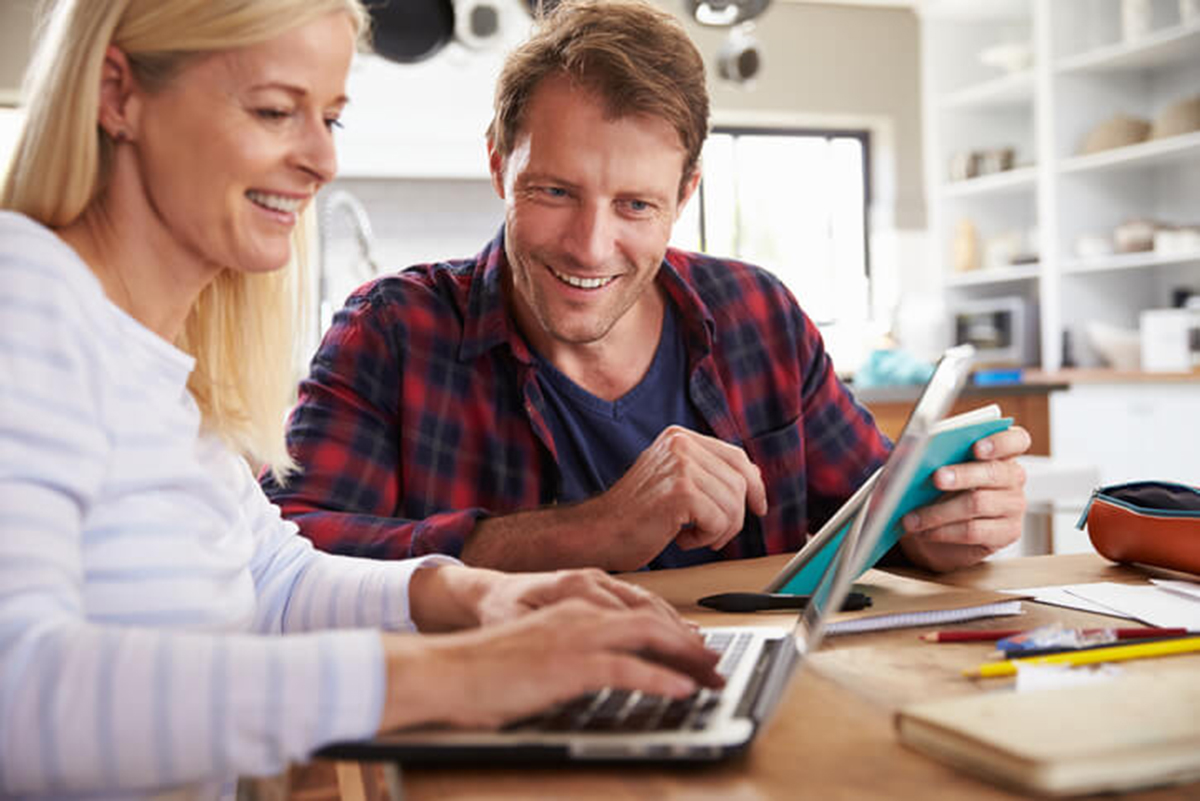 One of the most common inquiries (or gripes!) the team at Horizon Structures hears is: "Why don't you have pricing on your website?" A very valid question whose answer is more complex than it might at first appear.
Horizon always has a variety of buildings in stock and available for immediate delivery on the SALE (Lot Liquidation) page and the discounted prices are shown. These buildings are usually located at the main office in Atglen, PA. Please note: the prices shown do NOT include shipping costs. Interested parties must call (or email) for a freight quote which will vary depending on the distance between Pennsylvania and the buyer's property. Depending on location, a new building from a Horizon shop closer to the buyer's property may be cheaper than a discounted structure shipping from the sales lot in Pennsylvania! Additionally, sales tax, if applicable, must also be added into the final price.
Horizon Structures' objective is to be as transparent as possible in all aspects of their business and the buildings they sell. Price is, obviously, a key factor in the decision-making process and ensuring that the price quoted is an actual 'to the penny quote' rather than a guess-timate, requires detailed information from the prospective buyer that can only be obtained through direct interaction.
Every state has different transportation requirements which may or may not require permits, escorts, etc. all of which add varying costs to the total price of the building. Understandably, it is impossible to know the destination of any given building and accurately account for these variables when posting pricing online.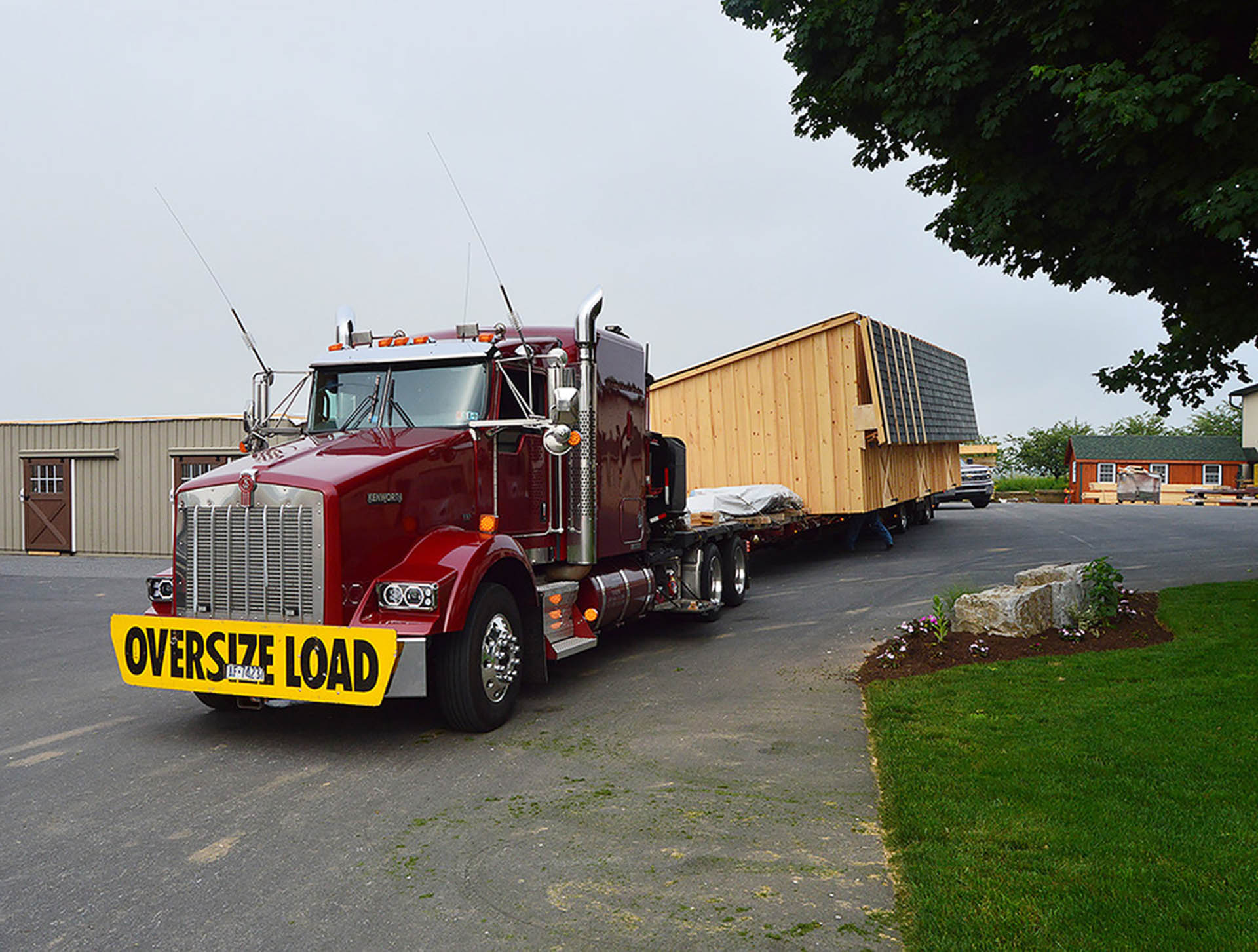 When you contemplate not just the transport and delivery/set up options, but also the huge choice of customizations available for all the building types such as siding, colors, metal versus shingle roofs, window options, door styles, insulation, venting, kickboards, stall fronts, layouts… well, you get the picture. There are a lot of options!
It necessarily follows that the price is going to vary widely and speaking of width… That is yet another component of the price equation. Did you know that the width of the building affects the cost of transport?
For the 'low-down' straight from the horse's mouth as it were and to learn more about other factors the educated consumer needs to consider, read what Horizon Structures longtime Chief Marketing Officer, Jill Siragusa shares from her wealth of experience: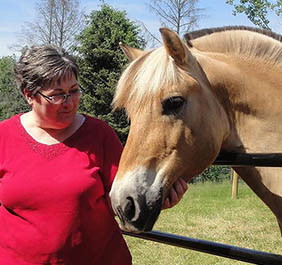 "We don't post pricing on the website because we don't want to give misleading and/or incomplete information.  We feel it's best to give buyers a complete and total price up front rather than just part of the picture.  The worst thing we could do would be to risk getting someone's hopes up with an incomplete or low-ball barn price only to leave them bitterly disappointed and feeling misled when the reality of the actual and total cost of the project is realized.
The base price of any Horizon structure is the same regardless which of our shops builds it (PA, SC, TN, etc.) Freight is a key component in the total cost of a barn project and varies from region to region.  Building width (10' versus 12' or 14'), also affects the cost of shipping.
Most customers probably don't realize the variability of the transport factor in the ultimate price. A discussion with one of our sales representatives may lead to simple modifications of their original barn plan or layout resulting in considerable savings in shipping costs.
Additionally, different states have varying transportation requirements and costs associated with them… permit fees, escorts required some places and not others, etc.  For example, the State of Connecticut charges a fee just to bring a shipment into their state whether it's being delivered there or just going through to another state further north.
Finally, modular barns or shed row barns with overhangs require on-site labor. The cost of set-up will also vary depending on which of our shops a barn ships from and how far our crew needs to travel to the barn's final destination.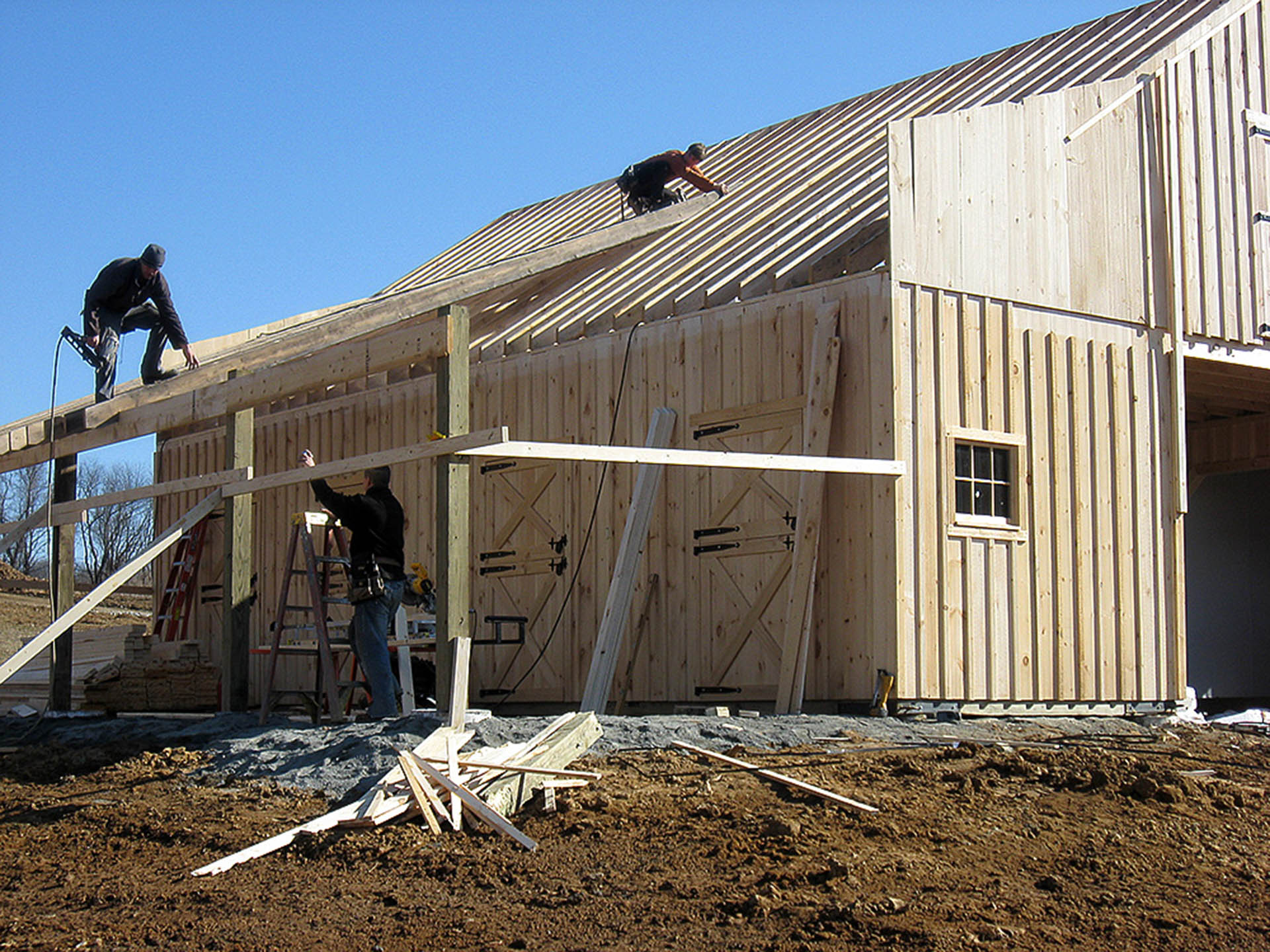 In the past, we had an "app" on our website which calculated the distance from the customer's location to our nearest shop by simply entering a zip code. The app would calculate the mileage then add the price of the barn plus delivery and set-up charges in an attempt to give a total final price. It was a brave attempt but unfortunately due to the laundry list of variables involved, there were many inaccuracies, so we were forced to take it down.
The price lists we send out on request attempt to do the same thing – with a little bit of 'human intervention' – are clearly noted:
Sadly, though we clearly state that the price lists are only estimates, people often overlook that and – despite our best efforts – still feel disappointed or misled.
The price list definitely has value in giving people a 'ballpark' price on a barn so it's not going away. But we always strongly encourage people to talk with us so we can give them an exact price, especially on a larger barn project. Simply looking at a price list won't show possible cost-cutting alternatives, answer questions or explain all the factors that go into the price.
Our goal at Horizon Structures is to always be as transparent as possible and to take every opportunity to educate our customers. We realize that, for many, building a barn is a life-long dream and we take that very seriously. We truly want to help people realize that dream without the unpleasant 'surprise' of cost overruns. And we definitely don't want buyer's feeling like they have to compromise so much (just to afford the barn) that it ends up being nothing like what they had pictured in their mind's eye or bankrupt themselves to make their dream a reality at any cost.
A conversation with one of our project managers where buyer's share their budget along with "wants", "needs", "must haves" and "can do withouts", results in a barn they'll love at a price they can live with and enjoy sharing with their horses.
Even if we don't ultimately, get the sale, our team sincerely hopes we've been able to educate people, so they have a better understanding of all the factors involved in the cost of a horse barn. And more importantly, that they are now aware of all the right questions to ask of any builder when getting a quote so that, ultimately, they enjoy the best all-around experience with their barn project."
So, folks sadly – No, there's not an 'app for that' but now you know the reasons why. Everyone at Horizon Structures will do their utmost to make your barn purchase experience and satisfaction – not just the price and process, but also the end result – the very best it can be and will address any concerns you may have along the way promptly and honestly.
Request Pricing…
Horse Barn Pricelist | Modular Barn Quote | Kennel Pricelist | Chicken Coop Pricelist