$1000 Prize To Each Of These 5 Winners
Contest Dates:  4/1/2023 – 6/6/2023
Winner will be announced July 2023.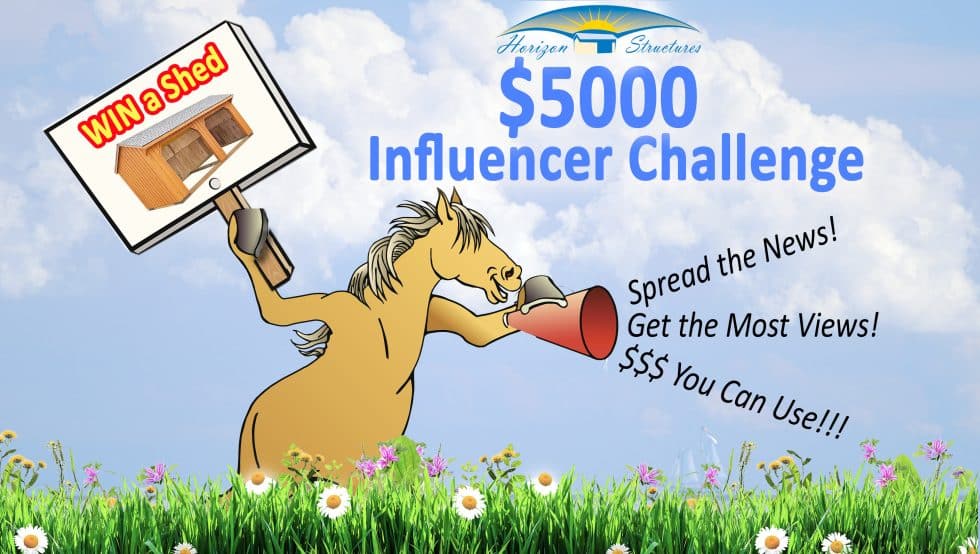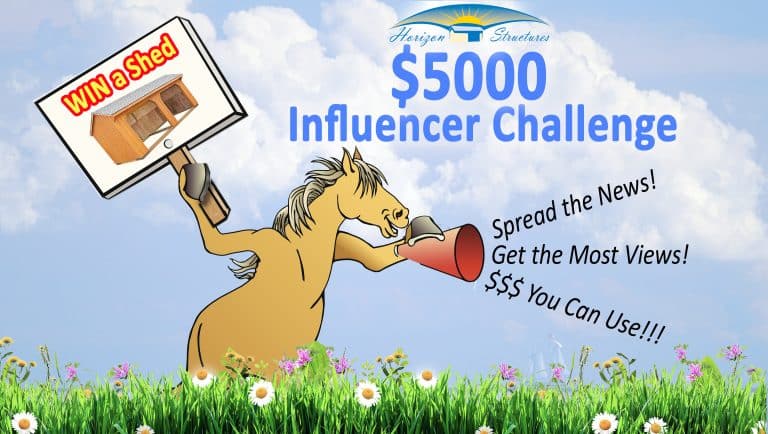 Thanks to everyone that played in the Horizon Structures 2023 Influencer Contest.
CONGRATULATIONS to the following winners –
AnnaMarie C, Walkill, NY
Chelsea C, Brownington, VT
Carolyn N, Powhatan, VA
Karla B, Palm Beach Gardens, NY (Karla is donating her prize directly to Broken Road Horse Rescue and Sanctuary!)
Danielle P, Woodbine, MD
Sorry that everyone can't be a winner, but we hope you'll stay tuned to our social media pages for news of more contests and chances to win 'free' stuff in the future.