Your greenhouse may need some Spring-cleaning attention before you take fork in hand and begin potting and seeding this season.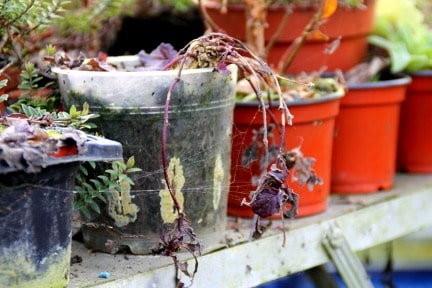 Nefarious fungus gnats, menacing microbes, and all sorts of pathogens can pervade your greenhouse at any time, so before you set to with 'out with the old and in with the new' plantings, it is smart to begin with a deep clean to mitigate unwanted diseases.
Specialist products exist to safely clean down the interior floors, walls, glass or polycarbonate surfaces, benches, pots, and tools. As every surface or material is different, start by consulting a good resource on what cleaning products to use where.
With that chore out of the way you have hopefully tidied up your space a bit and discarded broken items, composted plant matter that is past prime (that show no signs of disease) and disposed of any plastics or useless provisions. It's amazing how much extra room you can make in a small space by just organizing supplies and adding a few shelves here and there. A fresh start to a fresh season is always a good way to begin.
Before You Put Plans into Action
Whatever season you are migrating from or to, the likelihood is you've spent some armchair time educating yourself about what to plant and start when and how you'd like to produce in your greenhouse.
Successful production of any crop however large or small, always begins with diligent investigation into the soil type and watering method the flora prefers. Group together the species that like the same or similar materials and protocols and timelines. A calendar is a necessity to minimize the likelihood of forgetting something. Whether it is digital or print, this step in organizing the schedule of events is a must.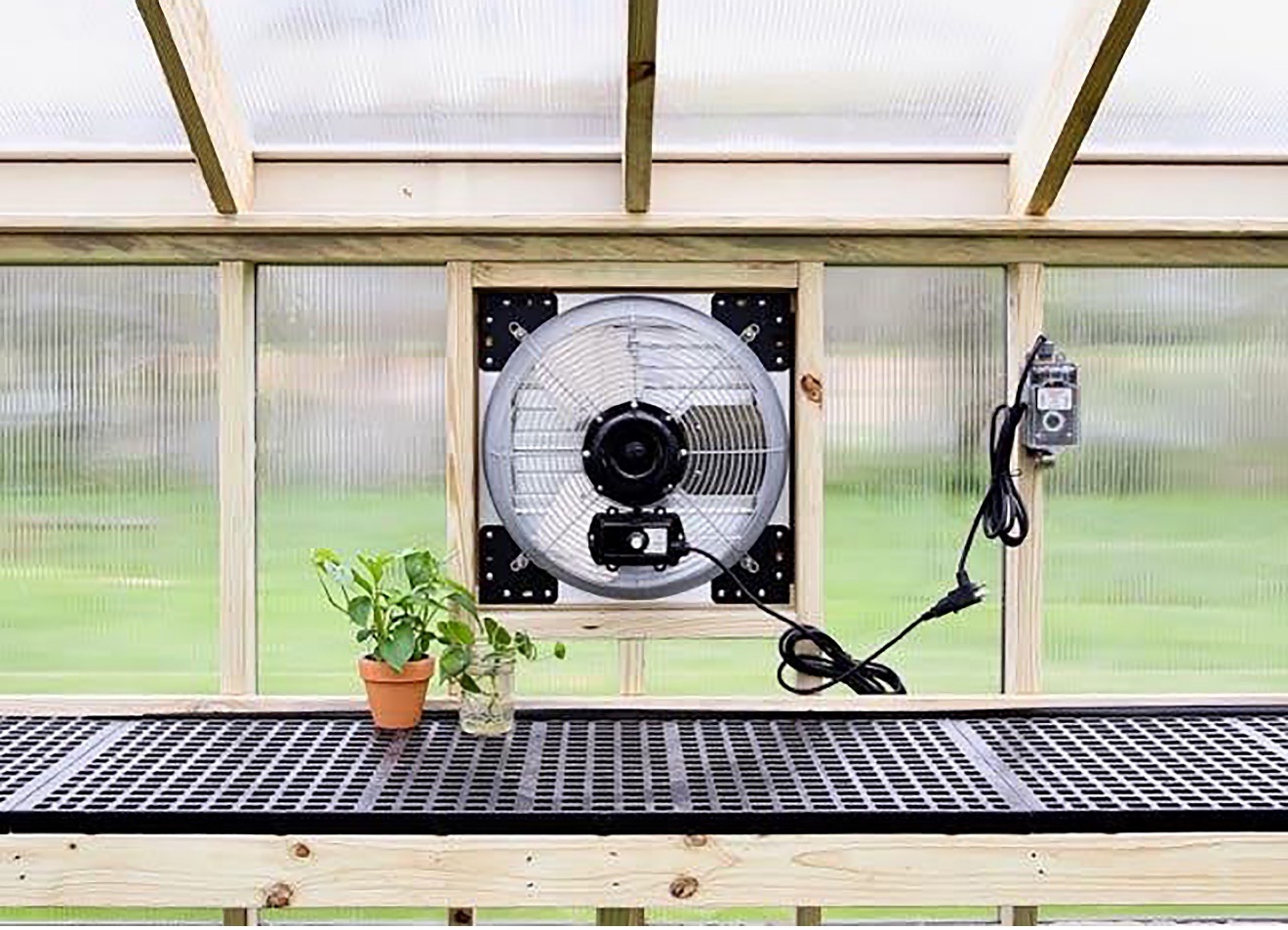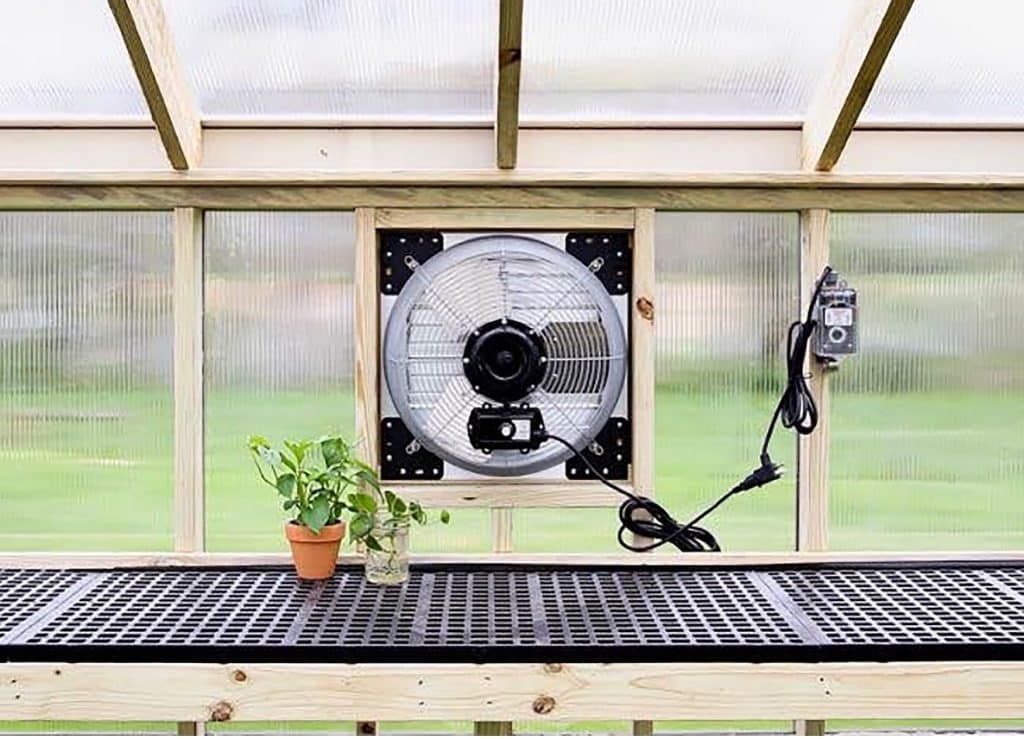 What you can grow in the greenhouse in any given season will be influenced by whether the greenhouse is heated or unheated. If you would like to add heating and cooling to your greenhouse to extend the seasonal use and success of your space the time is now. Options for heating include solar, geothermal, and electrically driven methods. Ideas for cooling systems include exhaust/pressure fans, misting, and evaporative cooling.
It's much easier to address watering concerns, passive and mechanical ventilation, and heating needs when the greenhouse is cleaned down and empty.
Saving Money
Starting plants from seeds versus seedlings or transplants saves a lot of money as seeds are so much cheaper. When you start the rewarding process of growing a plant from a seed you also have the advantage of knowing if the soil they have been grown is fully organic in nature and that no undesirable growth agents or chemicals have been added to maximize the growth rate of the plant or to protect its health. Such agents can compromise the taste and possible safety of consuming the vegetable, herb, fruit, or other consumable.
Hopefully you have saved seeds from last year's crop of heirloom beans, peas, tomatoes, or other plants such as sunflowers. Harvesting seeds from self-pollinating plants are a great way to enjoy additional cost savings.
Compost and planting materials can become an expensive component of the overall plant production cost so consider starting your own compost heap and learn how to manage and develop your own resources from household food and garden waste.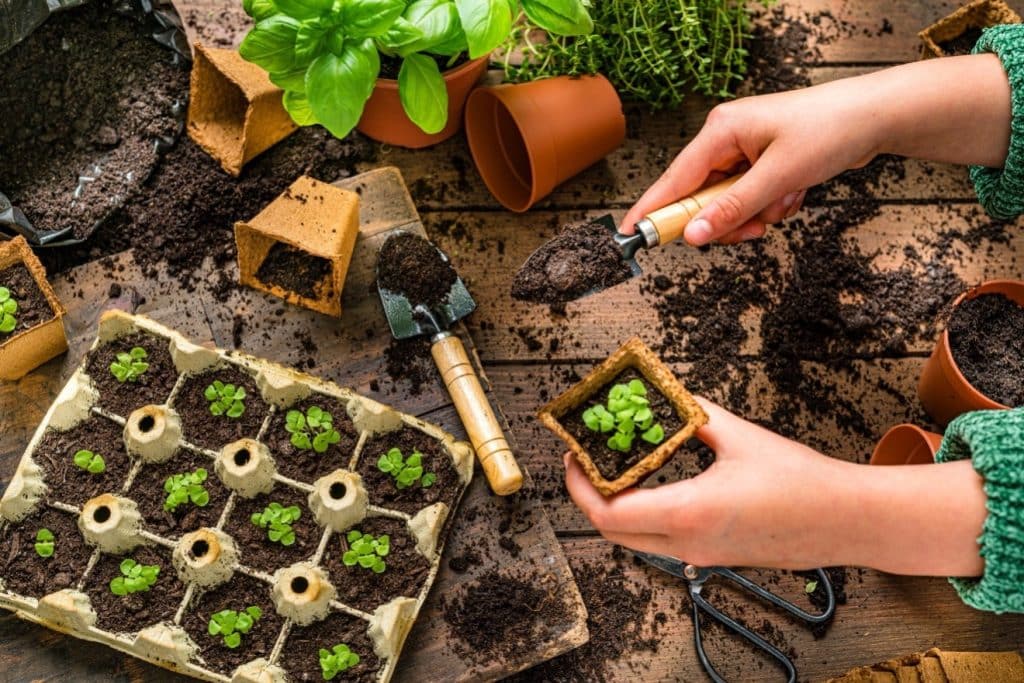 Similarly supplies like pots, seed trays, drip trays, stakes, and other components can also add significant expense to the production line. Don't be shy to ask family, friends, and neighbors to pass along to you their store-bought pots from holiday plants purchased such as poinsettias or other plants they have likely decided to toss out for recycling needs. Egg cartons for seeding, flea market or yard sale pots or containers can all yield good container options for plantings. Think outside the box store.
Wintering over the expensive perennials purchased for your garden last season in the greenhouse is another way you can save money gardening but also consider your greenhouse planting season as an opportunity to grow a few extras for gifting or sale. Growing your own cut flowers and setting seeds for showy blooms for Easter or Mother's Day can all yield pleasing gifts at minimal expense.
When you have started your seeds and have excess seedlings ready for transplant, consider marketing them online or from your front lawn, local farmer's market, or local Master Gardening club.
You Don't Have to Grow and Jar Everything
A common mistake among beginner gardeners is growing too many different species of plants and too many seedlings at once. While variety is the spice of life, bartering seedlings or transplants with a fellow gardener through a club or in your neighborhood can be a great way to increase the variety of what you grow without having to juggle multiple needs for multiple plant types in your one greenhouse.
During a conversation with the TV host and star of Welcome to My Farm, Lisa Steele, a Master Gardener among other notable achievements, she made a very good point.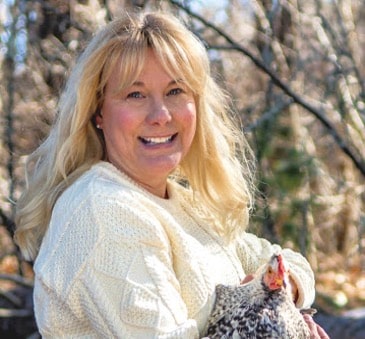 You don't have to do everything yourself on the homestead. As Lisa points out:
"People should know that you don't have to do it all. If you don't want to raise chickens, don't raise chickens, instead find a neighbor who does and buy eggs from them. Don't like canning? Fine, you don't need to do that either. You can pick and choose the things that you want to do. Barter or trade or buy local for the other things. Social media can give the impression that these "homesteaders" are raising every type of livestock under the sun, making milk and cheese, canning, and preserving every vegetable known to man. Just pick the things you enjoy doing or are good at. Every little bit makes you more self-sufficient and is good for the planet…"
Like anything else in life greenhouse gardening and gardening in general takes time to learn how to do successfully. Even the best and most talented gardeners experience failures from time to time. Whether your garden is limited to a small lot behind an urban dwelling with a tiny greenhouse or an expansive spread of walled green lawns and winding pathways with a Victorian sized conservatory, gardening is about the journey and not about the result and failures teach us more than successes.
In his book, "My Roots: A Decade in the Garden," the iconic British horticulturist and BBC TV gardening show host and authority, Monty Don OBE, writes:
"It goes back to the garden telling a story. You make up bits and play with them to see if they ring true. Sometimes this works out first time and all is well and good, but as often as not you have to fiddle and reshape until it is right."
One of the most fun things about greenhouse gardening is the opportunity to try new things every year and throughout the year. Perhaps as plants don't stay in stasis, neither should we.
Finding Time
It is always difficult to find time to get out in the greenhouse if you live a busy, stressful life and have little free time to potter about in the garden.
Establishing as much automation of important processes in the greenhouse such as keeping the temperature constant, watering and moisture management systems and vigilance in screening plants at least weekly for bugs and diseases is the key to better time management.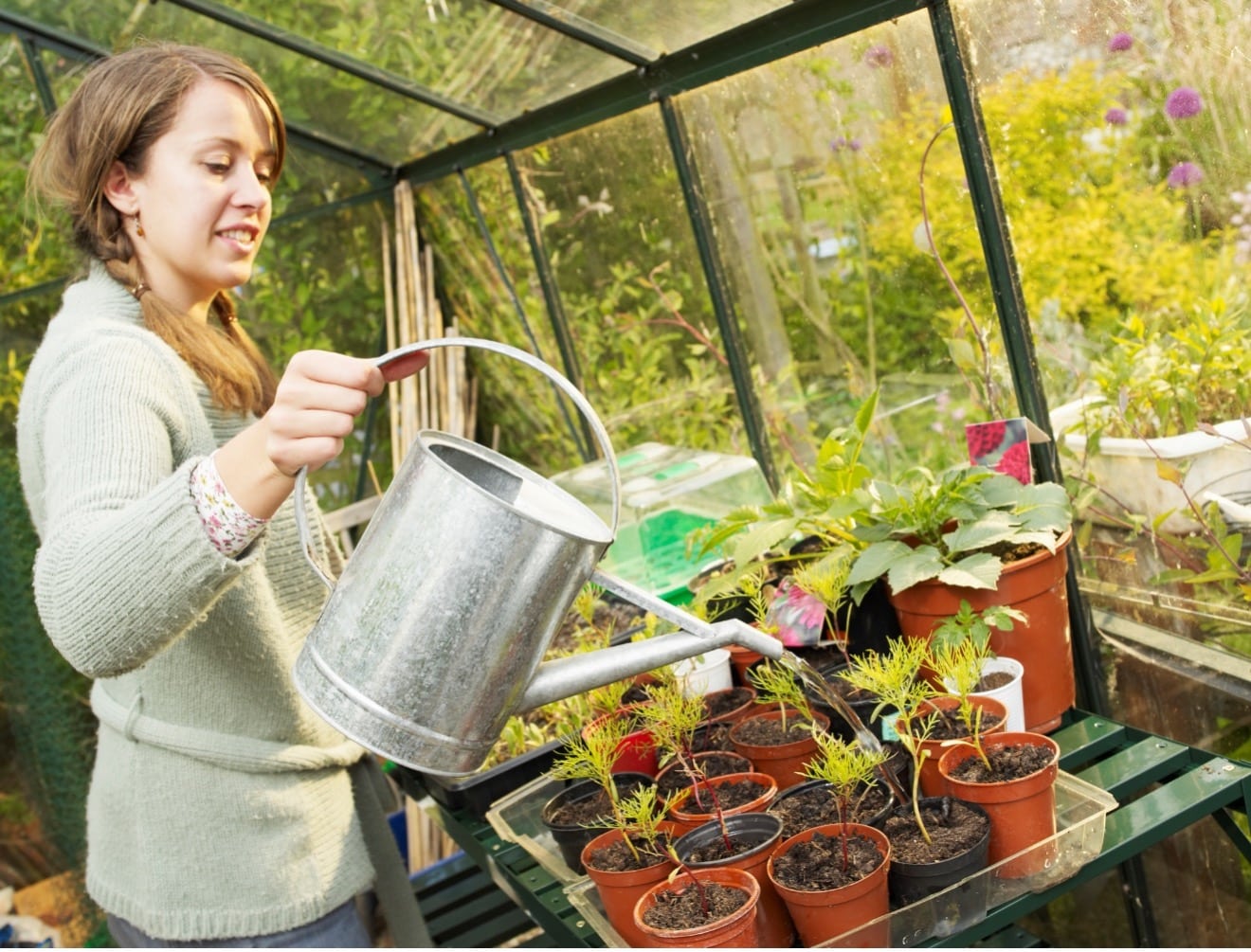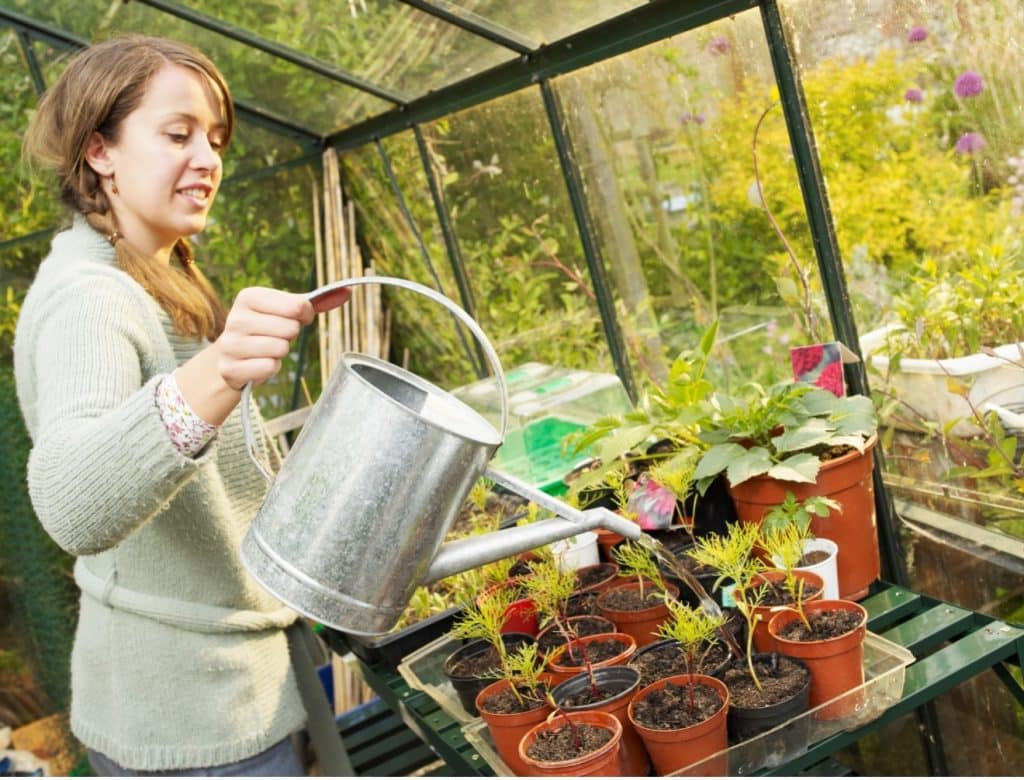 Try to stick to a designated time each day to complete your garden routines. This will help you form good habits and let the rest of the household know this is your time to enjoy in peace away from the incessant requirements of family and work life. Equally it may be the opportunity to get the kids outside to join in and have some fun learning about how food and flowers are grown.
The great thing about greenhouse gardening is your time spent in the greenhouse is not determined by the variables of the weather. In fact, when it's too rainy to enjoy doing much else outside the greenhouse can provide great solace.
There is scientific proof that having our hands in the earth can help our emotional and physical health and well-being. Amazingly studies show that the presence of Mycobacterium vaccae in soil, can act as a natural anti-depressant and improve the human immune system as well as help with cognitive function. All good reasons to include gardening in the family roster of activities.
Don't Be Shy to Give It a Try
While self-sufficiency may not be possible, going green is good for the planet. The greenhouse has long realized its place in the garden and its diminutive size options offer everyone a chance to try their hand at growing their own produce and plants.
Before you embark on buying a greenhouse do some research on the types of construction, materials, upgrades such as roughed in electrics or fans/heaters that may be available and always utilize the old and especially appropriate adage, "Compare apples to apples."