What Does an Amish Wedding Have to do with Your Horse Barn, Shed or Garage?  Read on to find out…
As we say goodbye to summer and hello to fall our busy season is about to be in full swing! This exciting time of year has our phones ringing off the hook, email inboxes filling up and our craftsmen working as hard as ever as customers place orders they hope to see completed before winter arrives.
But, it isn't the influx of orders alone that has us working hard to meet deadlines. This is also a special time of year for our Amish employees and their ever-growing families.
A whirlwind of activity fills the Amish community come November. The Amish limit wedding dates to this month, when the harvest has been completed and severe winter weather has not yet arrived.
Weddings are held every Tuesday and Thursday during November, while Mondays, Wednesdays and Fridays are used as preparation/clean-up days. This makes for a busy week to say the least and they manage four of these busy weeks back-to-back!
A typical Amish wedding day begins well before the sun comes up and ends long after it sets. Some 200 to 400 relatives, friends and church members are invited to the event.
After the ceremony when dinner is served the tables are often set at least twice during the meal to feed all of the invited guests.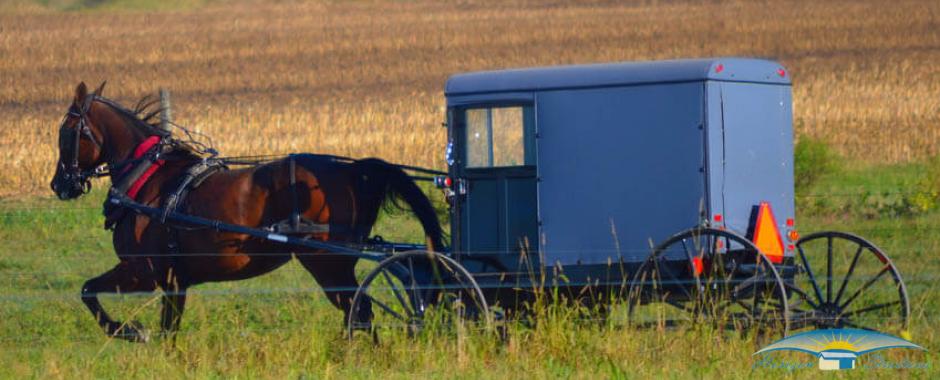 Twice a week these wedding festivities are held, for four eventful weeks sometimes even spilling over into early December.  CLICK HERE to learn more interesting details about Amish marriage traditions.
Late fall is also hunting season in Pennsylvania.  During this time, the Amish enjoy the sport just like their "English" neighbors.  Many believe The Amish are against guns.  However, they are not generally opposed to firearms and bows used for hunting and the sport is favored by many in the Amish community as it involves nature and the outdoors.  On the practical side, it's an opportunity to restock meat reserves while also enjoying the sport and the company of fellow Amish hunters.
While our hardworking Amish craftsmen and their families spend November celebrating each other and enjoying the bounty of nature, lead times are extended to account for the time our devoted employees spend practicing long-lived traditions.
As a result, we may have 50 guys in the shop and on the set-up crew one day and the next day we may only have 5! You can imagine the impact this has on building and delivering barns and other Amish structures during this time. It's especially challenging because – suddenly – customers realize winter is just around the corner and they want their buildings NOW before the weather turns bad.
Best advice:  DON'T WAIT!  Jump in on the fun of our busy season by taking the first step towards ordering your new prefabricated Amish structure AS SOON AS POSSIBLE. It's not too late to avoid these seasonal delays!
Whether you've worked with us before or you're a new customer, we can have your order in place quickly so that your structure can arrive promptly.
Here's to a happy and healthy holiday season. We look forward to you keeping us busy!